I'm giving myself permission to sit and read a book while Jackson is at school and not feel guilty about it! I didn't read near as much as I would have liked this summer. I'm not really sure why, but I want to change that! Thankfully, I have several books arriving in my mailbox on Tuesday that I have been anxiously awaiting. One of those includes the fourth book in Elin Hilderbrand's Winter Street Series. I'm certain I will finish Winter Solstice in a flash. In honor of her new book, here's a little throwback to this time last year when I got to meet her in person!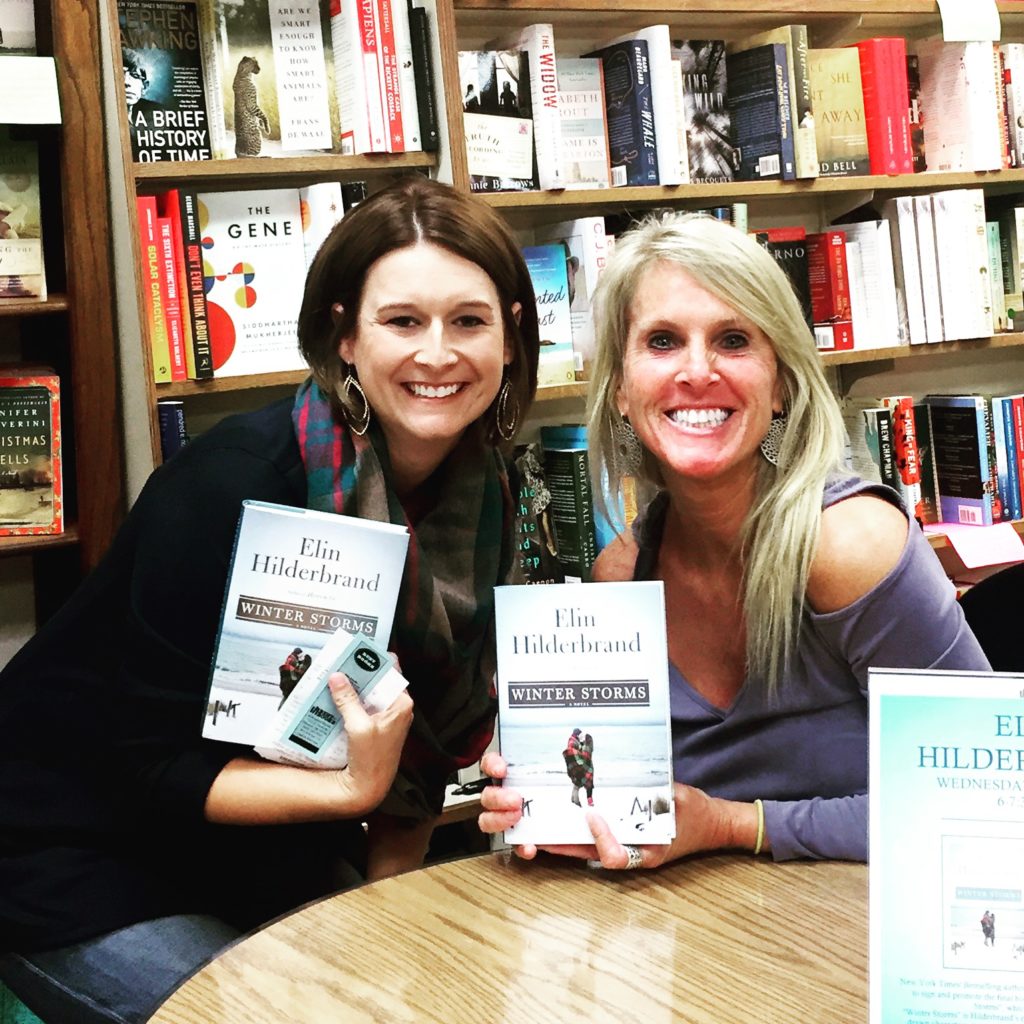 Here's the books I've read over the past few months!
Chasing Slow: Courage to Journey Off the Beaten Path  By Erin Loechner
The title intrigued me and I had heard great things about this book. The words met me where I was and challenged many areas of my life that I wanted to change. I didn't want to strive anymore. I wanted to stay away from social media and stare deeply at this wonderful life I've been given.
Erin is real with her words. I found myself shaking my head in agreement and underlining many parts of this book.
She writes, Sometimes the most holy thing we can do is to be still. To sit down, twirl the fork and eat the pasta we're given.
I don't want my life to be so busy that I miss out on the delicious pasta right in front of me. Because I'm a girl who loves pasta!
Why Motherhood Matters By September McCarthy
I ordered this book because I'm in a season where God continues to remind me that motherhood is my ministry. What matters most is not reaching the masses but the little boy right in front of me. Instead of building a platform I'm to be a present and praying parent.
This book is reminding me to embrace motherhood because it really, really matters.
September writers, But it was a monumental moment in my life when I finally understood that motherhood trumps anything extra that might be calling my name…
Motherhood is the most important thing I will ever do.
Daring to Hope By Katie Davis Majors
I was honored to get to read an advanced copy of Daring to Hope: Finding God's Goodness in the Broken and the Beautiful. Katie's first book, Kisses from Katie encouraged and challenged me during our adoption journey. I just happened to see a sign up for her book launch team and was thrilled when I got the email saying I had made the cut!
You can read more about my thoughts on her new book here.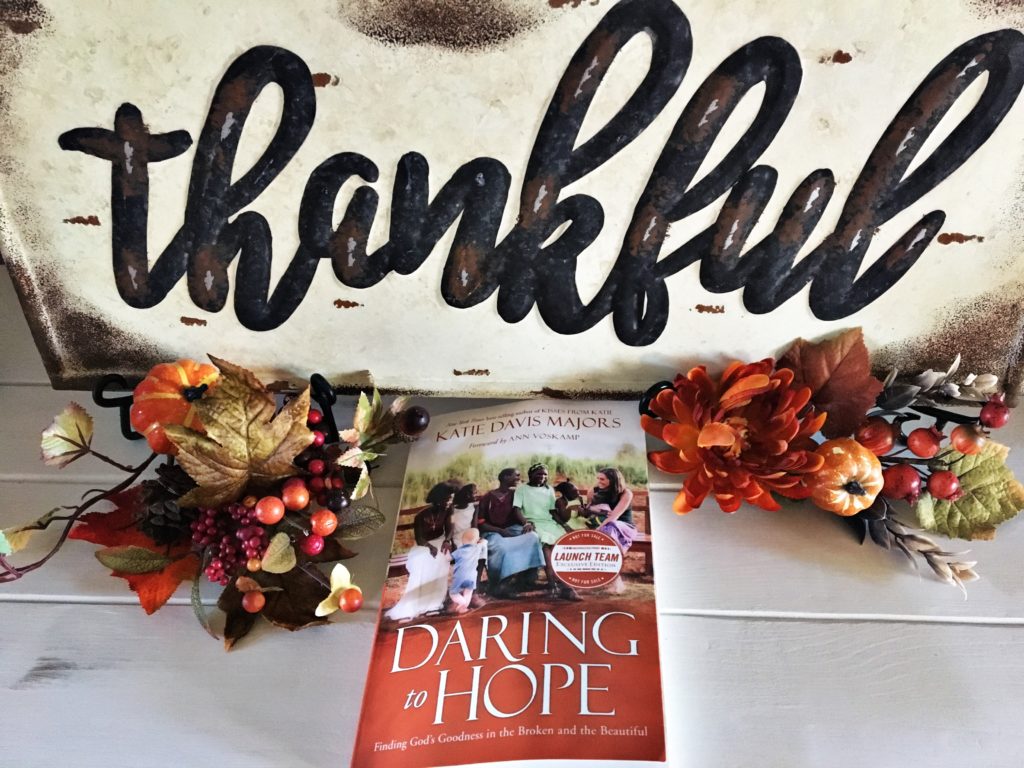 Fierce Hearted By Holley Gerth
Holley's new book is vulnerable and real and raw. I've read all of her books, but there is something about this one that just leaves me breathless. Maybe it's because she's so brave with her words. Maybe it's the splendid storytelling. Maybe it's the delicious writing that makes me want to reread sentences over and over again. The words dance on the page. The book is currently available for preorder and I can't recommend it enough. You can get your copy here!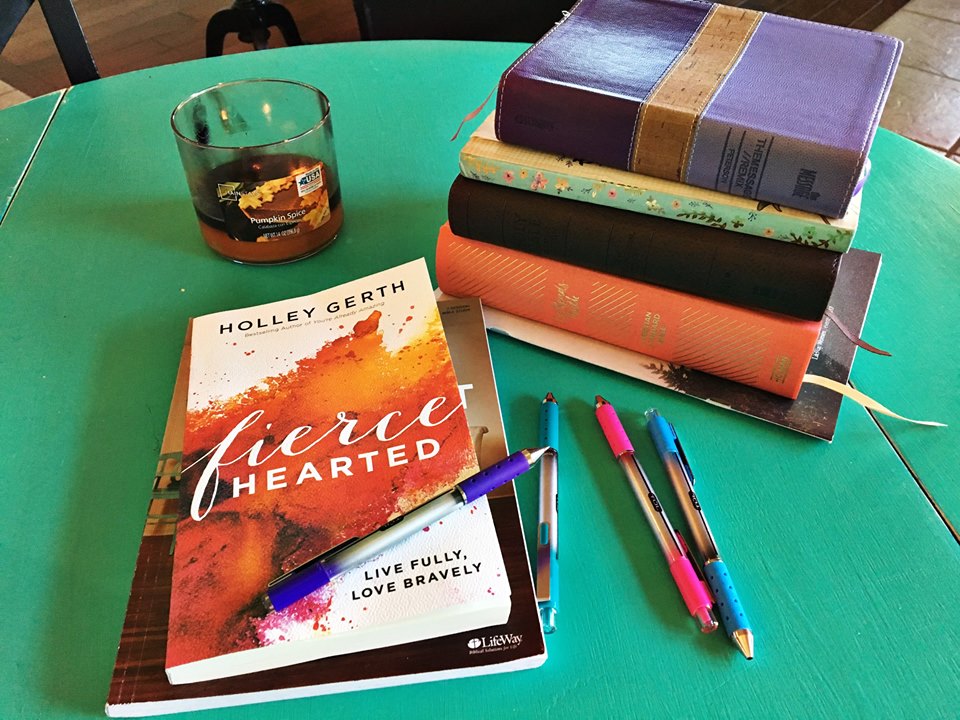 We Saved You a Seat (Bible Study) By Lisa Jo Baker
I included this Bible study because it is SO good! Listen, I read Lisa Jo's book Never Unfriended and loved it, but I didn't think I really needed to do the study. I thought it would just be repetitive. Well, I signed up to the free study and I am SO glad I did! This study will heal the friendship hurts of your past and make you brave enough to do the hard work of finding and keeping friendships in the future!
Close To Home (Tracy Crosswhite Series) By Robert Dugoni
Seattle homicide detective, Tracy Crosswhite, and her partner are investigating a hit and run accident, which left an African American boy dead. This book has several story lines going at once and dives deeper into the lives of few of the other characters, including Tracy's personal life. It's just as good as the previous books in the series!