On Friday a cold front blew into Oklahoma, bringing chilly temperatures and the perfect weather for chicken pot pie and a visit to the pumpkin patch!
Fall is my favorite time of the year. I love the vibrant colors of the leaves, the smell of a pumpkin candle burning, and cooking yummy comfort food in the Crock Pot.
Today I thought I'd share my super yummy and super easy Chicken Pot Pie recipe and a few photos from our pumpkin patch adventure. What's your favorite fall recipe? What's your favorite fall tradition?
Chicken Pot Pie
1 refrigerated pie crust
1 can of mixed veggies, drained
1 1/2 cans cream of chicken soup
1 can of chicken
salt and pepper to taste
Put one of the pie crusts in the bottom of a pie plate. Mix together the veggies, chicken, soup and salt and pepper and pour into crust. Top with remaining pie crust. Poke a few holes in the pie and bake for 45 minute at 350 degrees. ENJOY!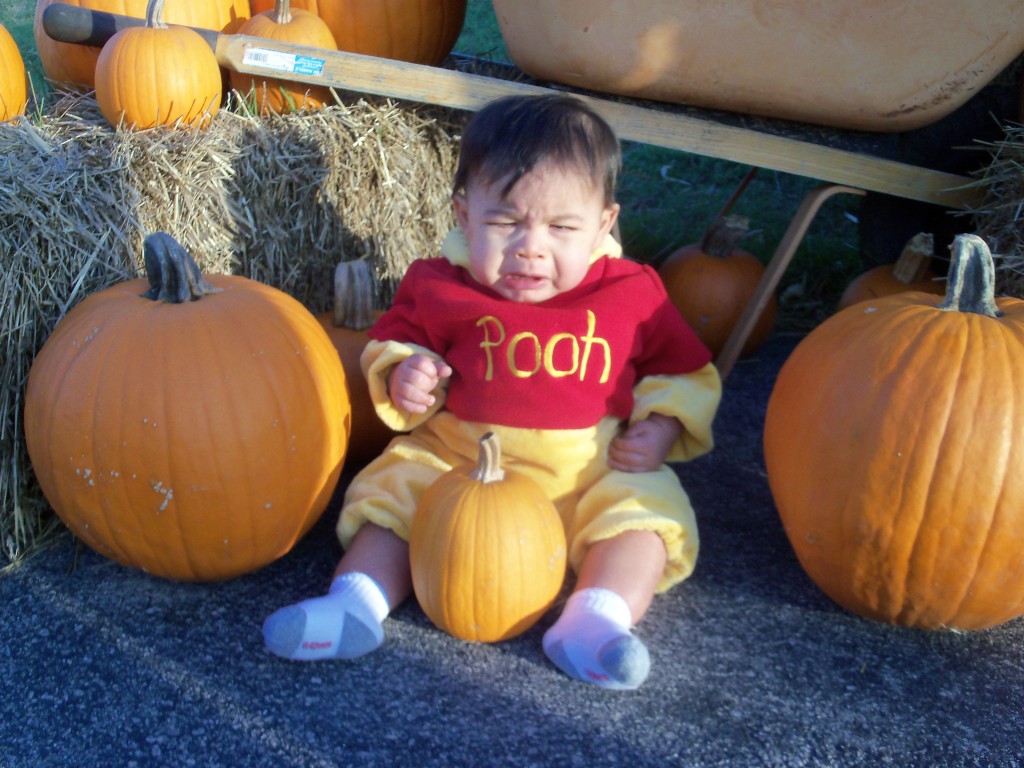 Jackson had his pictures made last night in his Halloween costume. He's going as Pooh Bear. I love Pooh and I just happen to think Jackson makes the cutest Pooh ever! Too bad he wasn't really happy about having his pictures taken 🙁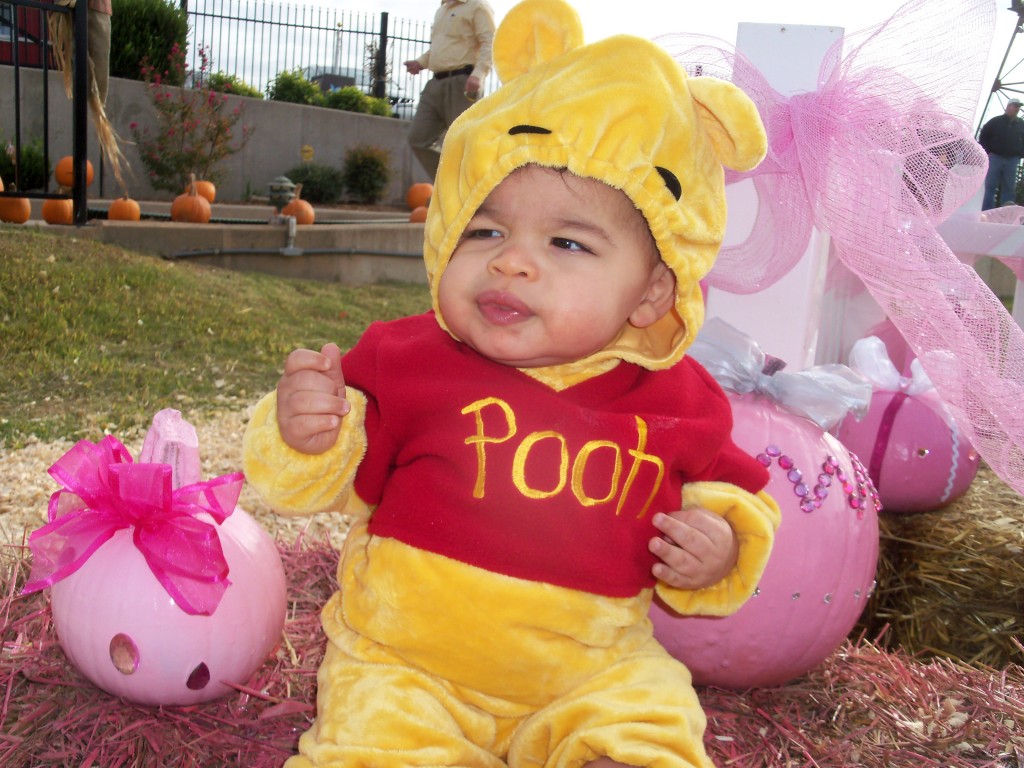 Jackson had a few photos taken with the pink pumpkins in honor of his Lolli, who is a breast cancer survivor!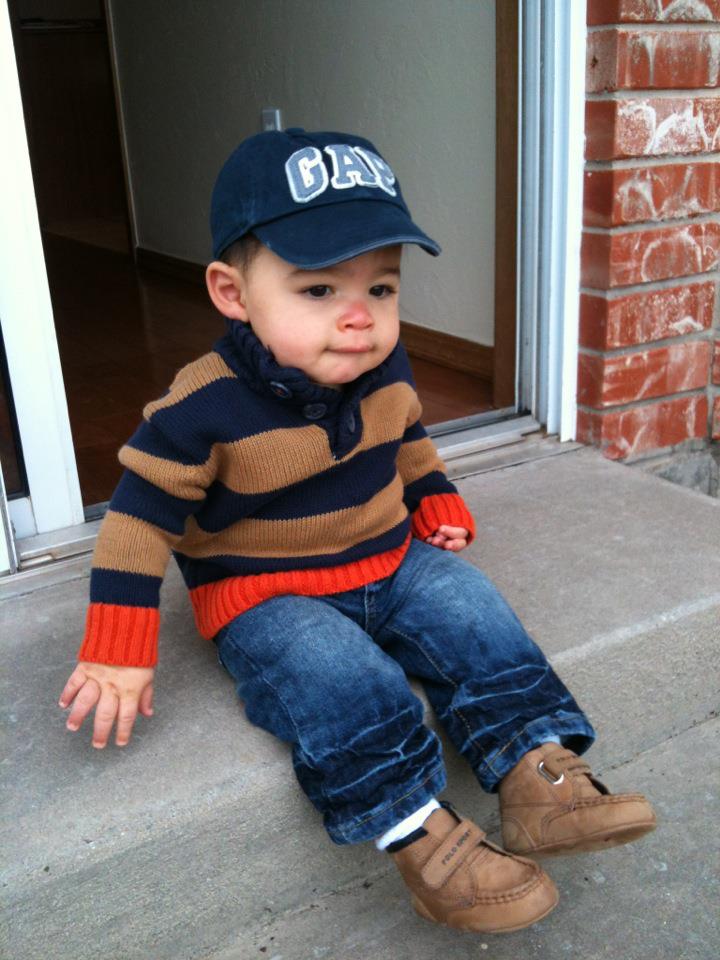 This morning we went to another pumpkin patch to actually buy some pumpkins. I snapped this photo before we left. I can't get over how handsome my Little Man is – when did he start looking like a little boy??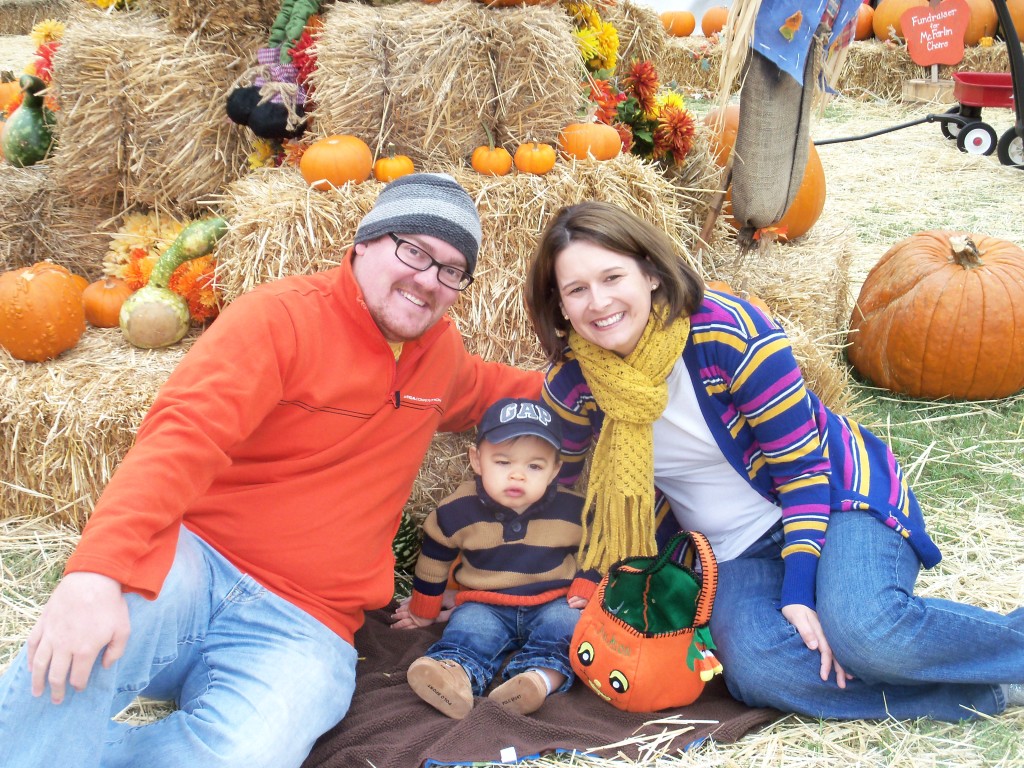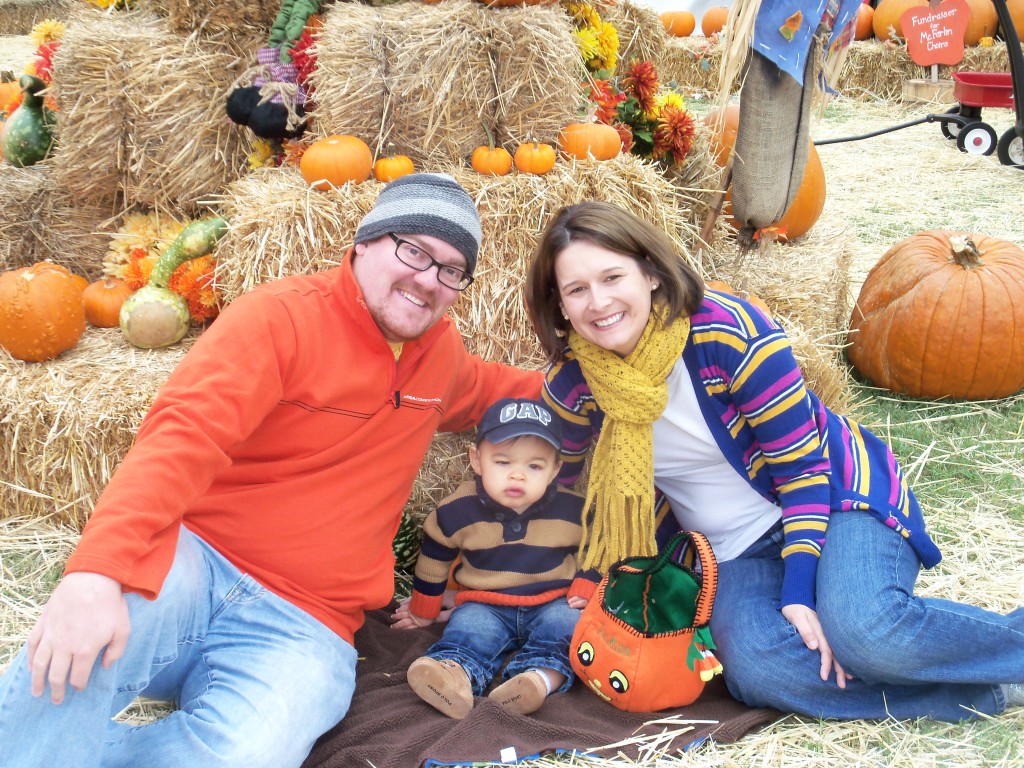 Our family at the pumpkin patch!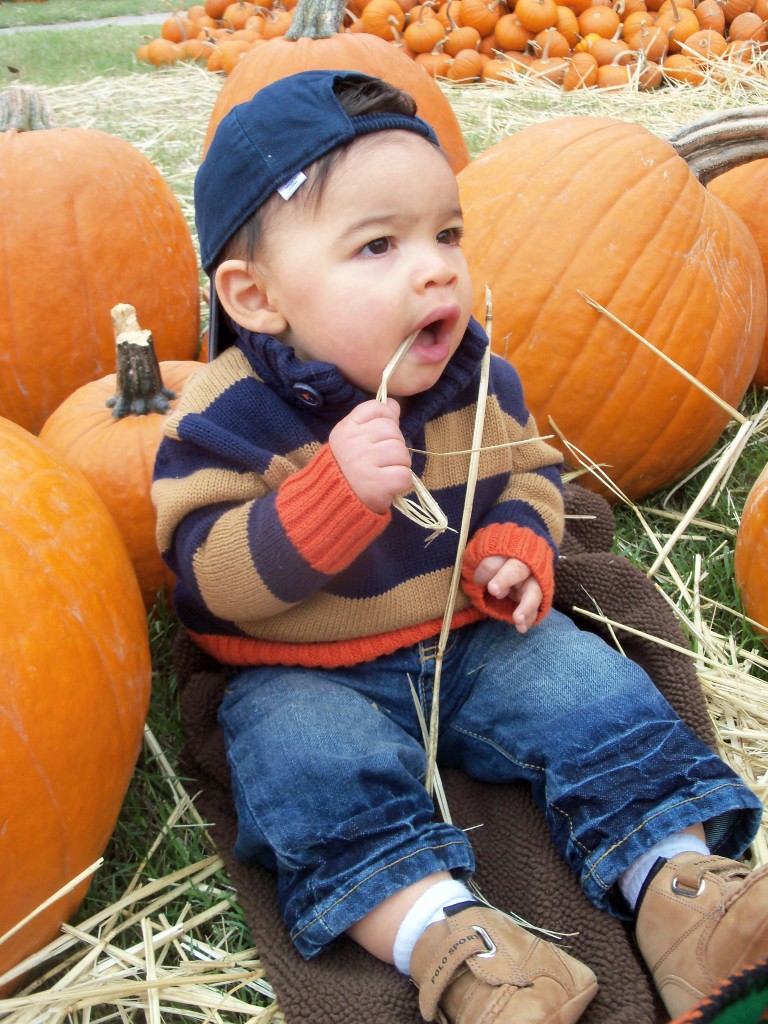 Eating some hay. I'm sure his Pop would be proud that there's a little country in him! 🙂