I went to Kindergarten last week.
When I went to drop Jackson off at school on Wednesday he wouldn't let go of my hand. He was anxious and unsure. There have been a lot of changes in his schedule lately as we try to find the best fit for him. He's been back and forth between classrooms and all the uncertainty seemed to have caught up to him.
So I walked him down the hall and explained we were going to the big kindergarten class. When we entered the classroom he still wouldn't let go of my hand, so I sat next to him on the carpet and joined the class for morning meeting. As I sat on my colorful square, I watched as things came so easily for the other children. I had to force myself not to cry on more than one occasion. The tears threatened but I held it together.
I watched my typically joy-filled child look sad and unsure. He was finally brave enough to let go of my hand. I watched as he took his turn to get his white board and then returned to his spot on the carpet. Without prompting or help he wrote his name almost perfectly. I swelled with pride. That simple task is so very hard. Within seconds my happy feeling vanished as I watched him struggle to keep up during the handwriting activity. Motor planning is a bitch sometimes.
It wasn't long before it all became too much – even with mama sitting beside him. A big transition and a silly blue box triggered some tough behavior. He was agitated and out of sorts and my heart hurt. We were finally able to get him to the Sensory Room where he ran and crashed and did all the things his little body needed to become regulated.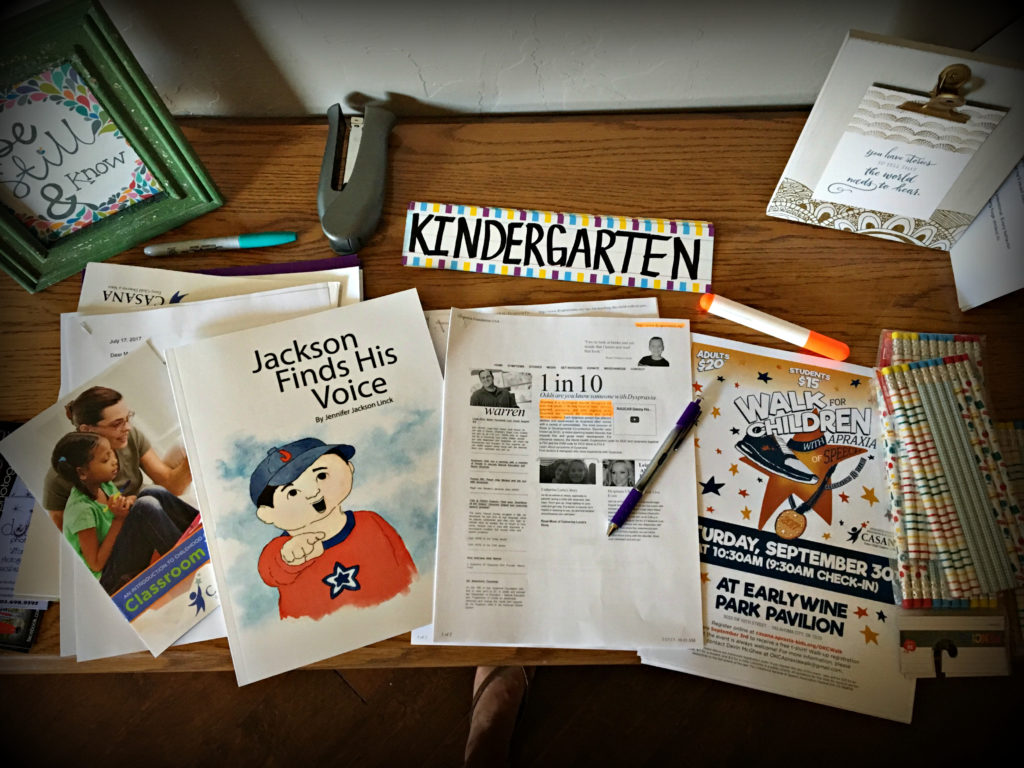 A few minutes later the kiddos from his special education class walked in and the smile on his face could have lit up a hundred rooms. It definitely put a spark in my hurting heart. Jackson greeted each friend by name, he gave them high fives, and in a matter of seconds my happy kid was back. He was with his people.
As I sat watching him, I was reminded of  the episode of This Is Us that I had watched the night before.
Randall tells his father he just never quite feels like he belongs. He's an African American boy being raised by a white family. He's drawn to a college with mostly African American students even though he's brilliant and could easily get in to Harvard. He wants to be surrounded by people like him.
Jackson is not a neurotypical child buy often spends a majority of his day in a classroom full of children who are. I wonder if Jackson feels a little bit like Randall when he's in the regular Kindergarten class? Does he feel like he just doesn't quite belong?
Wednesday was a hard day at Kindergarten – for Jackson and for me – but it opened my eyes.
Jackson needs to be with his people.
He needs to be in a place where he can just be Jackson.
He needs to be in the place where he's most comfortable.
For now I think that's in a special education classroom.
What I continue to learn on this special needs journey is that we have to do what's best for Jackson. Some may say he needs to be in a regular classroom surrounded by typically developing peers. That he needs to model their behavior and be around kiddos who are talking at the age appropriate level.
These are all valid points, but what good does it do if he doesn't connect with any of them.
How can being in a regular kindergarten class be a positive experience if he's so sad, anxious and agitated?
I'm glad I went to Kindergarten on Wednesday.  I saw that what Jackson needed most was to be with children a little more like him.