I sat in my car talking to God on Sunday in-between photo sessions. If I'm being honest, it was the longest chat I'd had with him in several days. Last week all my best plans got thrown out the window because my kid had Croup and needed all my attention. Since I'm being honest, I'll also tell you I didn't even crack open my Bible last week.
As I sat in my car, taking in the gorgeous Fall leaves that surrounded me, I found myself admitting to Him that I sometimes feel like a fraud.
I love Jesus, but I fall short a lot.
My type-A personality can often be my own worst enemy. I can be so attached to my to-do list that I forget to just be.
I think I need to be doing all the things when really I just need to take a deep breath.
So Monday morning when Jackson woke up at 4:45 (thank you time change), I rolled out of bed, showered and sat down with my Bible. I knew I needed to get back in the groove after a week of messed up schedules.
I started reading in Matthew and within moments Jackson was climbing into my lap wanting my attention.
Normally I would have closed my Bible or handed him the iPad.
Normally I would have gotten irritated that my "quiet" time had been interrupted.
But something happened Monday. I gathered my almost six-year-old into my lap and began to read God's Word out loud.
So there I was reading about the parable of the wedding banquet with my wiggly kid in my lap.
I read out loud and silently asked the Lord to help His words take root in my heart.
I wasn't sure what Jackson would take away from the story of God and Caesar, but then we got to Matthew 22:37 and I found myself pausing and fighting back tears as I read the words.
Love the Lord your God with all your heart, with all your soul and with all your mind.
And that's when I felt the Holy Spirit say, you are far from a fraud. You love me and that is the most important thing. This is your moment.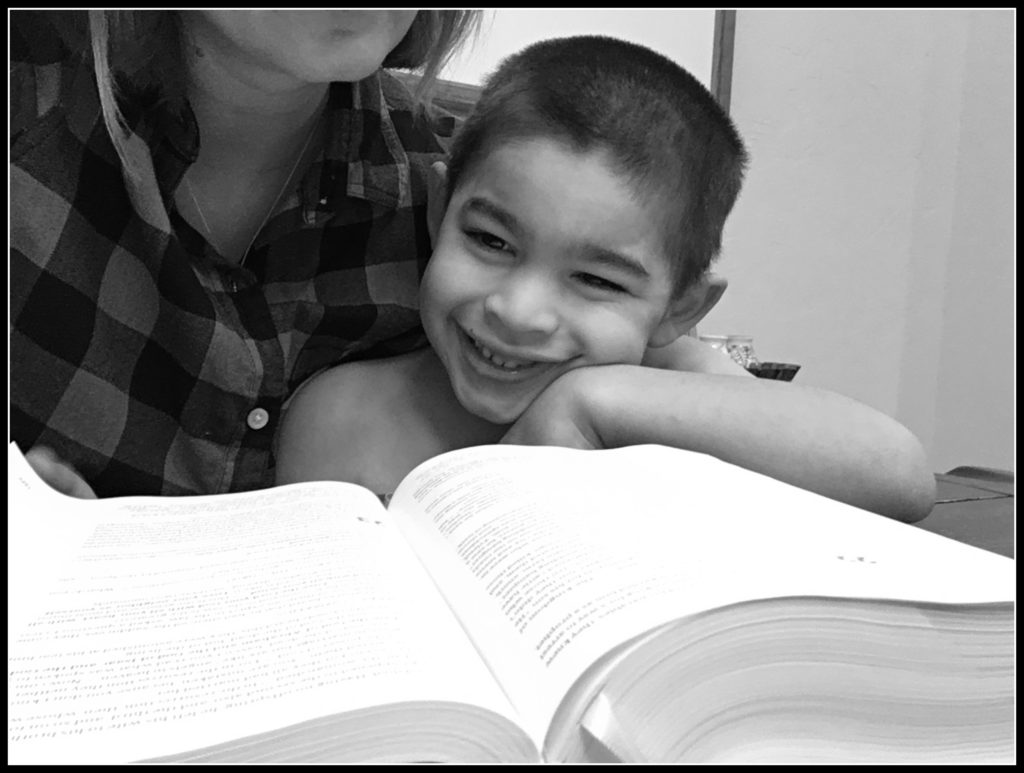 I stopped reading and looked down at Jackson.
Buddy, the most important thing we can do is love God with all our heart! That's what he wants the most – simply for us to love Him.
I took Jackson's hands in mine and listened to him pray.
He talks to God about iPad time and the sensory room at school.
He talks to God like a friend.
I see his little heart falling more and more in love with Jesus.
And it's not because I'm a perfect mom; it's because God is faithful!
When I fall short, He is there to pick up the slack.
Jesus wants us to be faithful in the small things.
My SheReads Bible says, He desires not the shiny sacrifices our pride wishes to bring, but only a heart that is stayed on Him.
He desires a heart that loves Him.
Monday I was faithful.
I opened my Bible.
I didn't see Jackson as an inconvenience.
And that's when God reminded I'm far from a fraud.