I'm Starting to Like My 35 Year Old Body More than My 20 Year Old One (I think)
As I've packed up our house the past few weeks, I've taken the time to look through the copious amount of scrapbooks lining our closet shelves. As I looked at photos of myself from high school and college I realized I don't really want that skinny body back. Sure, I'd love for my summer shorts to fit. Yes, I need to lose a few pounds, but I'm actually a little turned off by how skinny I was. It wasn't exactly attractive, regardless of what the boys I dated back then said. I want to be healthy and take care of my body; but that doesn't look like wearing a size four!
Maybe It's Time to Stop Scrapbooking
Speaking of the copious amount of scrapbooks I packed into boxes, maybe it's time to step away from the hobby I've loved for so long. I love looking back through them, but there are two things I can't stop thinking about: they take up SO much space and cost SO much money. I love photos and I love preserving our memories, but I'm wondering if there's a better way.
Beauty and The Beast is Spectacular
I found myself smiling during the entire movie! The music, the acting and the costumes were breathtaking!
Lisa Jo's New Book is a Must Read
Have you preordered your copy of Never Unfriended? It's not too late and you'll get some fun preorder gifts when you do! To order your copy click here.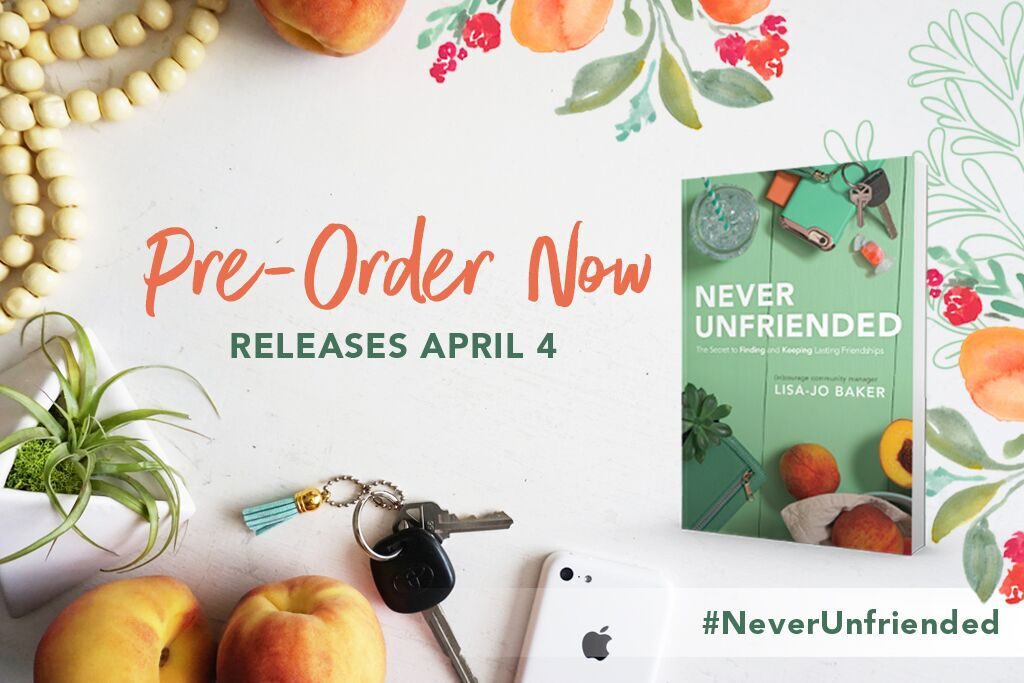 A Few Minutes of Bad Behavior Shouldn't Ruin An Entire Week of Good
Last week Jackson had a really great week at school. He had four smiley faces going into Friday and was excited to pick something from the treasure chest at the end of the day. Well, Friday went really well until the last 15 minutes. He got agitated when recess was over and got rough with a few of his classmates, which resulted in a non-smiley face day and no treasure box. When I picked him up from school he was sobbing. He was saying, Jackson loves treasure box!
This mama wasn't too pleased. When you have a child with ADHD and other disorders that make school HARD, you don't take away the treasure box because of a few minutes of bad behavior. You reward the 4.5 days of good behavior.
As we left school (Jackson sobbing and my heart breaking) I made sure to tell him how proud I was that he had such a great week. I told him I was sorry that he didn't get to pick a toy from the treasure box. I told him mama didn't think that was fair. A few minutes of bad behavior shouldn't cancel out a good week.
Once he calmed down, we talked about how he couldn't get rough with his friends when he was upset. Then I let him play video games.
Being a Mom Means Giving Up Your Chocolate Sprinkled Donut
We went the donut shop Saturday morning. Jackson ate all his donut holes and then swiped my chocolate sprinkled donut! Did you know the hole is the perfect way to hold the tasty treat?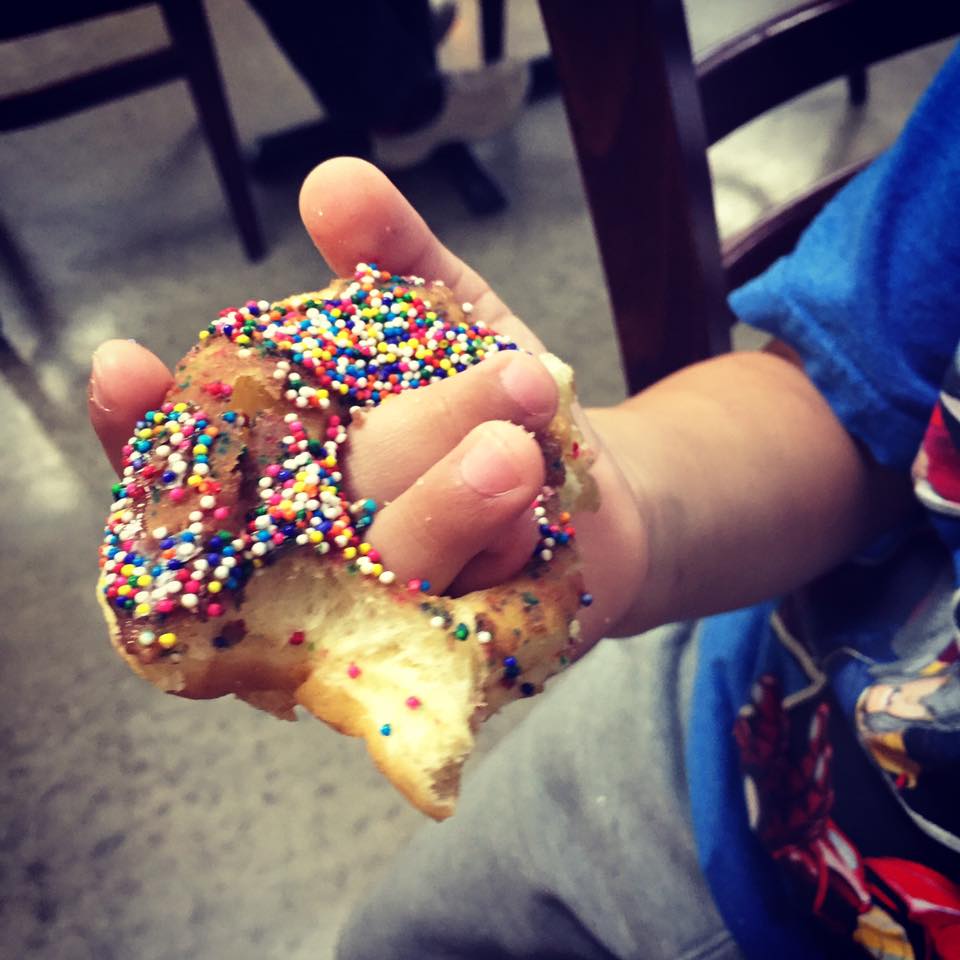 Texas Bluebonnets and Sunsets Make for Pretty Easter Pictures