February is one of my favorite months and just like that it's over! What in the world?
It's been a crazy month, which left little time to read. My book list looks a little pathetic compared to my January list. We've had several busy weekends, I celebrated my 35th birthday and my mom's 60th. We started a new weekly therapy. We put our house on the market and have started looking for a new one. We also had a few sick days thrown in there.
Here's hoping March brings more time to curl up with a good book!
Although February's been good, it's left me a tad bit exhausted.
Here's the three books I read this month….
In the Clearing  By Robert Dugoni
Tracy Crosswhite agrees to help Jenny, a former police academy classmate and friend, look into a suspicious suicide from forty years ago. After digging deeper into her detective fathers files, Jenny realizes her father believed murder was more likely the cause of death for the Native American high school girl.  Tracy finds herself in a small town preparing to celebrate the anniversary of a huge football victory. Her investigation quickly reveals the devastating events leading up to the  night of the winning game.
This was the third book in the Tracy Crosswhite series.
The Idea of Love By Patti Callahan Henry
Ella is devastated after her husband leaves her for another woman and decides she'll make people believe he died in a sailing accident. Hunter (although that's not his real name) is captivated by Ella and wants to use her story for a screenplay. The two quickly get tangled up in each other's lies, but the harder they try to be honest and untangle the mess, the more they are drawn together.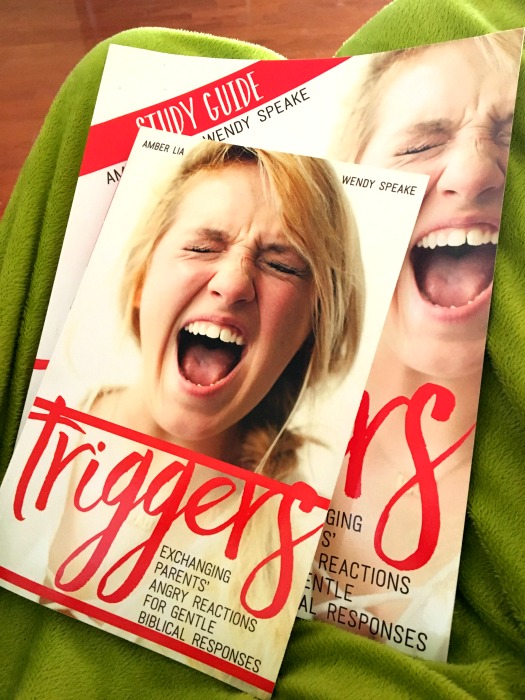 Triggers: Exchanging Parents' Angry Reactions for Gentle Biblical Responses By Amber Lia and Wendy Speake
I never knew I had an anger problem until I became a mom. Ouch! That's a hard thing to admit. I often react in anger because I'm impatient, stressed, placing too high of expectations on my kid or feeling like the situation is completely out of my control. When I came across this book I knew I had to read it! It's broken into 31 sections – different areas that might trigger angry responses from mothers. I am using this book as a Bible Study/Daily Devotion. I'm reading one section a day and using the study guide, too!