I'm Packing For Our Florida Vacation
I'm knee-deep in swimsuits and tank tops. I'm crossing things off my lists (yes, I said lists. I'm that Type-A). And did I mention I loathe packing? Like, I just want to cry as I stare at my empty suitcase. I always take way too much stuff. Last summer I told John, next year I just need shorts and t-shirts. Nothing fancy. He reminded me of my words on Monday. I went through the piles of clothes on my bed several times before narrowing it down to just shorts and t-shirts. 
And don't even get me started on how frazzled I've felt trying to update Jackson's iPad in preparation for the 12 hour car ride.
Jackson Needs a Haircut
Every. Single. Sensory Mama knows the struggle is real. A haircut is a must before we head to the beach and I. AM. DREADING. IT! The last few times we've buzzed Jackson's head it's been anything but pleasant. The distractions that used to work wonders (letting him have a water hose to take his mind off things) are no longer legit. Haircuts are once again the death of me.
I Want Picture-Perfect Memories
Last year we had family photos taken at the beach. This year I decided it was best for our budget if we skipped the professional photographer since we now have a car payment. I'm very torn by this decision. I know it's the responsible thing to do, but I'm sort of a freak when it comes to photos. I love them. I take a ton of them. I want picture-perfect memories and by golly I'd like to be in a few of them too. So I'm doing the more practical, cost-efficient thing I can do. I'm taking my tripod and remote. I'll take some photos of Jackson one evening on the beach and hopefully get one or two decent ones of the three of us. But I'm stressing. Because that's what you do when you're Type-A.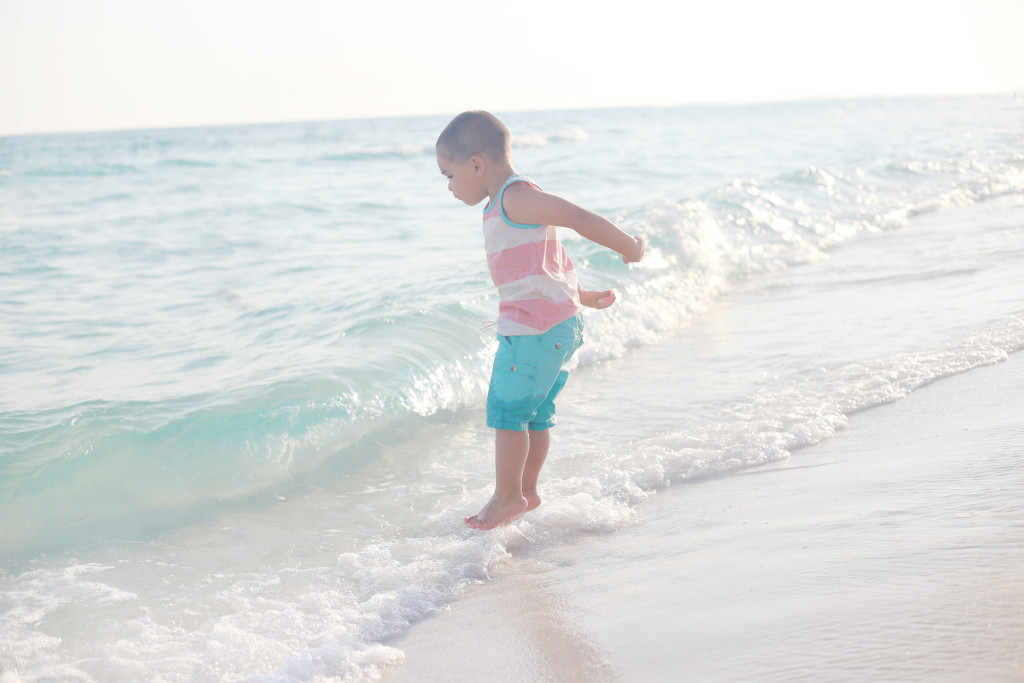 I'm Trying to Raise Funds for the Apraxia Walk
I've been feeling a lot of pressure lately to be the top fundraising team at the Apraxia Walk again this year. Last year we raised $1500 for a cause that's become very important to us. We've started our fundraising efforts and I'm feeling discouraged. I'm not sure we'll raise as much as we did last year. Many days I feel like I'm falling short.
I want to make a difference. I want to be Jackson's biggest advocate. I want our family and friends to join our team. Having a child with Apraxia, I'm determined to raise awareness about the speech disorder. But I feel like I'm bugging family and friends when I ask them to join our team, make a donation, or buy a t-shirt.
But I'll keep bugging people. I'll keep advocating. This cause is personal. This disorder robbed Jackson of his voice for SO long! The money raised through the Apraxia Walk funds speech therapy grants. Without speech therapy children with CAS would never find their voice. Speech therapy is not an option; it's a necessity! We've spent thousands of dollars on speech therapy (and that's with insurance) but many families are denied coverage and simply can't afford the help their children need. 
I will continue asking our friends and family to donate, to join our team, to wear a t-shirt to support Jackson. Jackson is beating Apraxia. We've walked a hard road; but it's become smoother. Now it's time that we help families who are a few steps behind us. Will you join us??? Donations can be made here.