1. All about AAC, ABA and IEP
A few years ago I had no idea what these acronyms stood for, but then I became the mama of a kiddo with Childhood Apraxia of Speech and Sensory Processing Disorder. This month I've learned all about Individualized Education Plans, Applied Behavior Analysis and Augmentative and Alternative Communication devices. The special needs journey is all about educating myself so that I can be the best advocate for Jackson.
2. My Favorite Etsy Shop has Speech Therapy Stickers
I love my Simplified Planner. I love stickers for my Simplified Planner. This is my go-to Etsy shop when I need a sticker fix. I can't even describe to you how excited I was to see her latest addition. I was tickled pink over the Speech Therapy stickers! We go to speech therapy twice a week and these are going to make putting those appointments in my calendar even more enjoyable!
3. One Little Guy is a Big Fan of My Book
Jackson's friend Landry, who also has Childhood Apraxia of Speech, loves reading, "The Story of Jackson." After reading the book the other night, he told his mom, "Mom, Jackson CAN talk!!" 
Melt my heart! I am so thankful for friends who walk this journey with us, encouraging us each step of the way!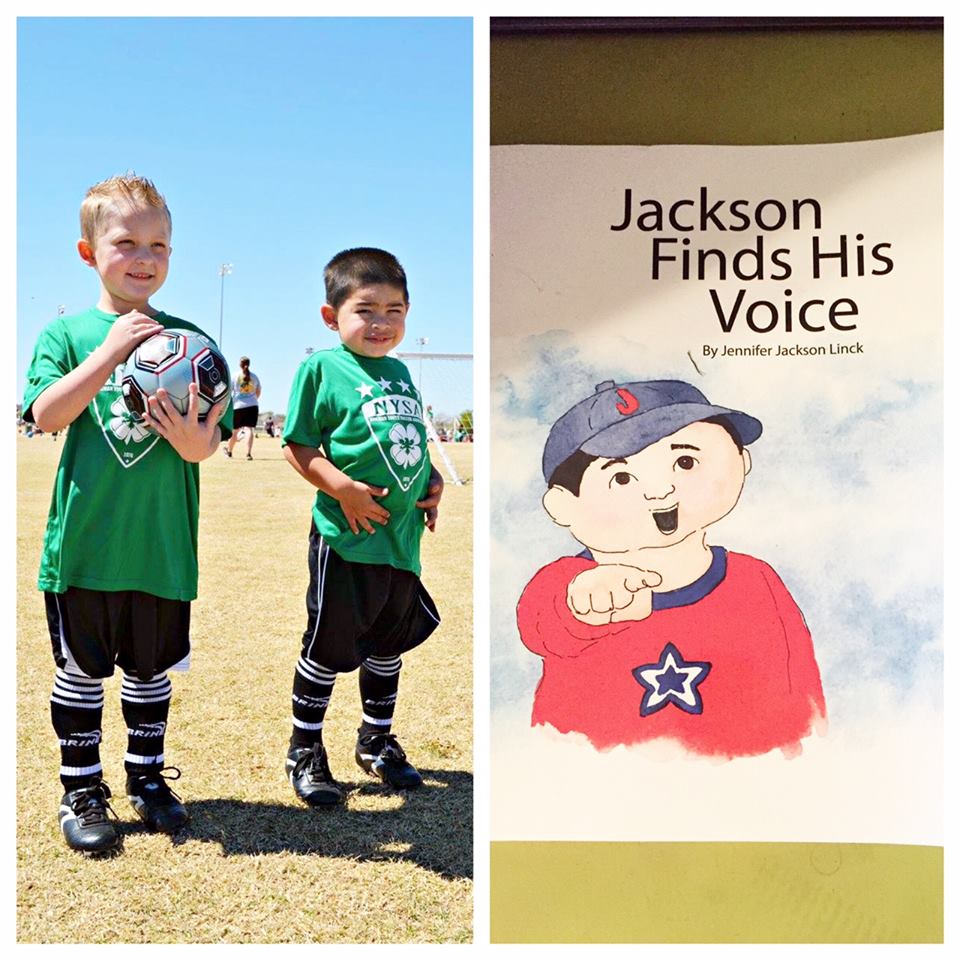 4. Jackson's A Soccer Star 
Thanks to an amazing organization,
we celebrated normal this month
! My little soccer star ran around that field, kicked the ball and laughed. He stopped to gaze at an airplane. The Oklahoma wind almost blew him off the field. His cheeks were red and my heart was full. And could he look any cuter in his soccer gear??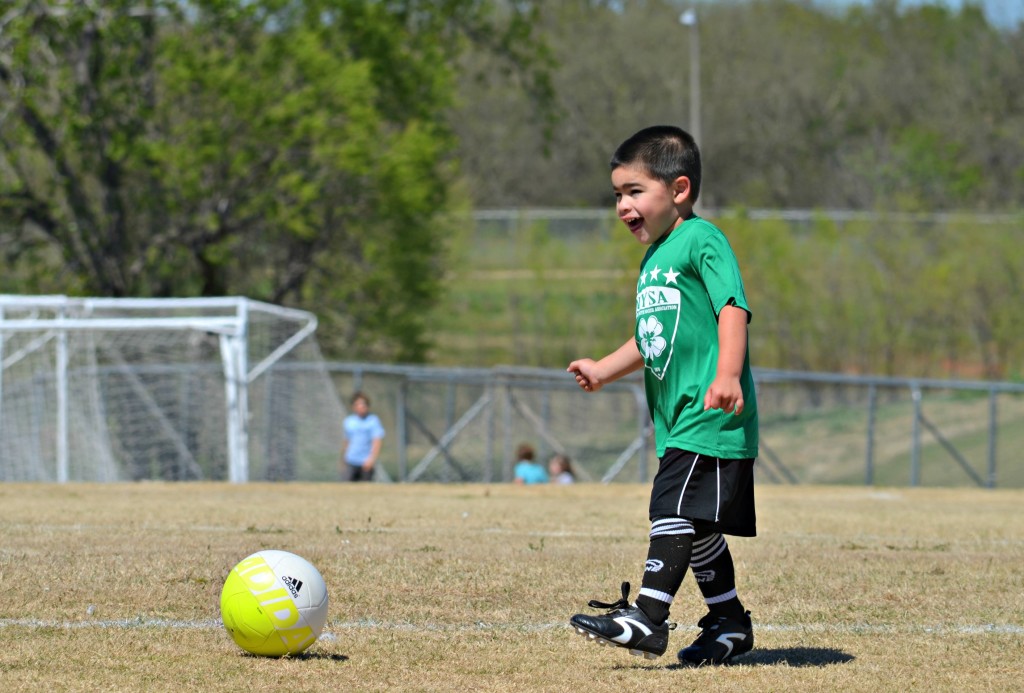 5. Monday's Are For Jumping In Mud Puddles
Jackson needed a haircut and I was in need of a good distraction. I turned on the water to drown out the sound of the clippers and by the time I had buzzed his hair, there was a huge mud puddle in the backyard. He got a haircut and the mud puddle was the perfect distraction. Jelly Bean was even in on the action. Bath time was not an option after this – for Jackson or the dog!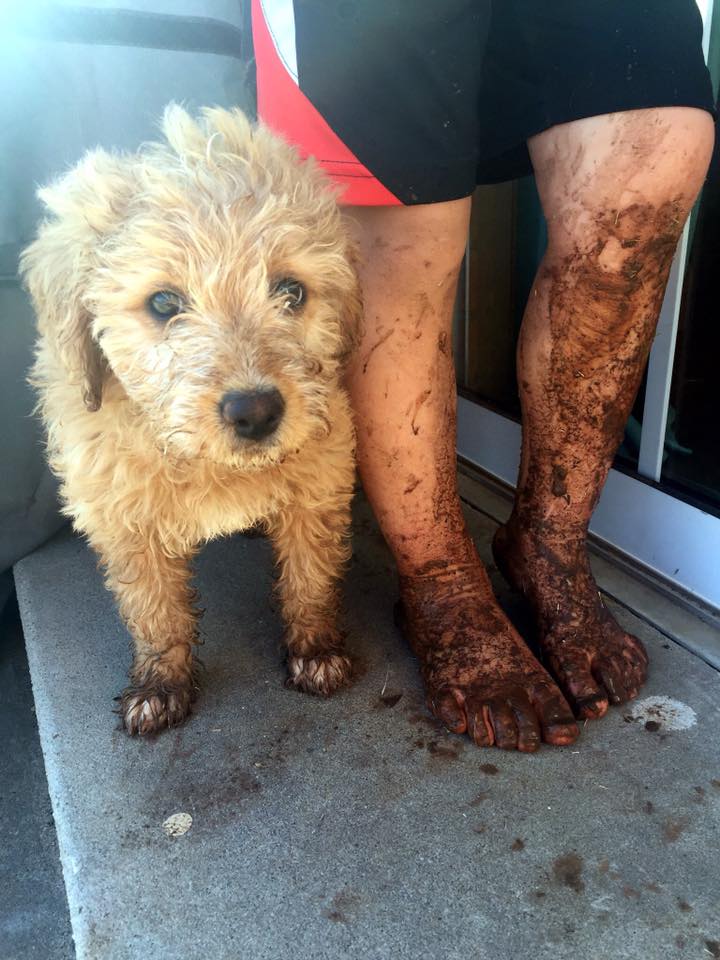 6. My Castle Days are Coming to an End
I didn't start watching 
Castle 
when it first aired on TV, but I got addicted quick after buying the DVDs. I binge watched every season until I was caught up with the current one. I'm invested in Rick and Kate and look forward to solving murders with them on Monday nights. Yes, I do have a little 
Castle obsession
. Apparently Beckett isn't returning for the next season of
Castle 
(and there may not even be one). I'm not sure what I'll do with my Monday nights when there are no murders to solve or steamy scenes between a writer and a homicide detective.
7. We're Going Back to Destin this Summer
John came home last week, handed me a piece of paper, and I got the surprise of my life! We are headed back to the beach in August and we are SO excited. Last year's vacation was pretty much the best week we've ever had as a little family! It was so nice to get away from the daily grind of work and therapy appointments. We just got to be a normal family and that felt so good!  We are counting down the days until our toes are in that powdered sugar sand.