There's something I'm reminded of often: if we stop practicing gratitude we'll miss His glory all around us.
Sometimes it's hard to be grateful when you're the parent of a child with special needs. Don't take that the wrong way. I'm always grateful for my child; but the back-to-back appointments, the meltdowns, the financial strain – not always so grateful for those.
But gratitude draws me closer to the heart of God.
It allows me to see my circumstances from His perspective.
1 Thessalonians 5:18 says, give thanks in all circumstances; for this is God's will for you in Christ Jesus.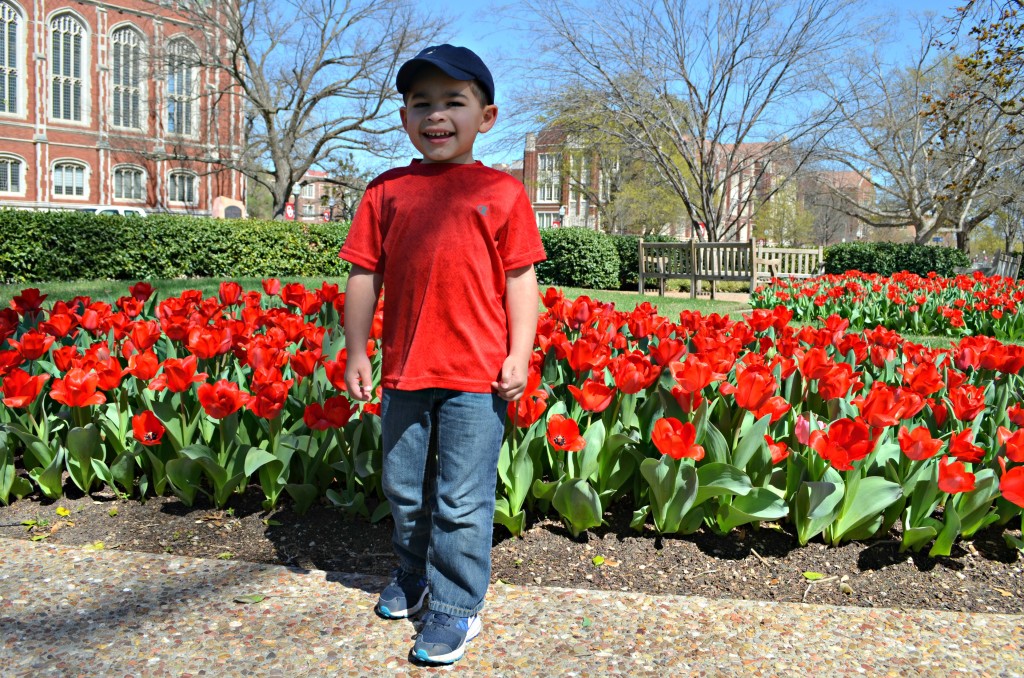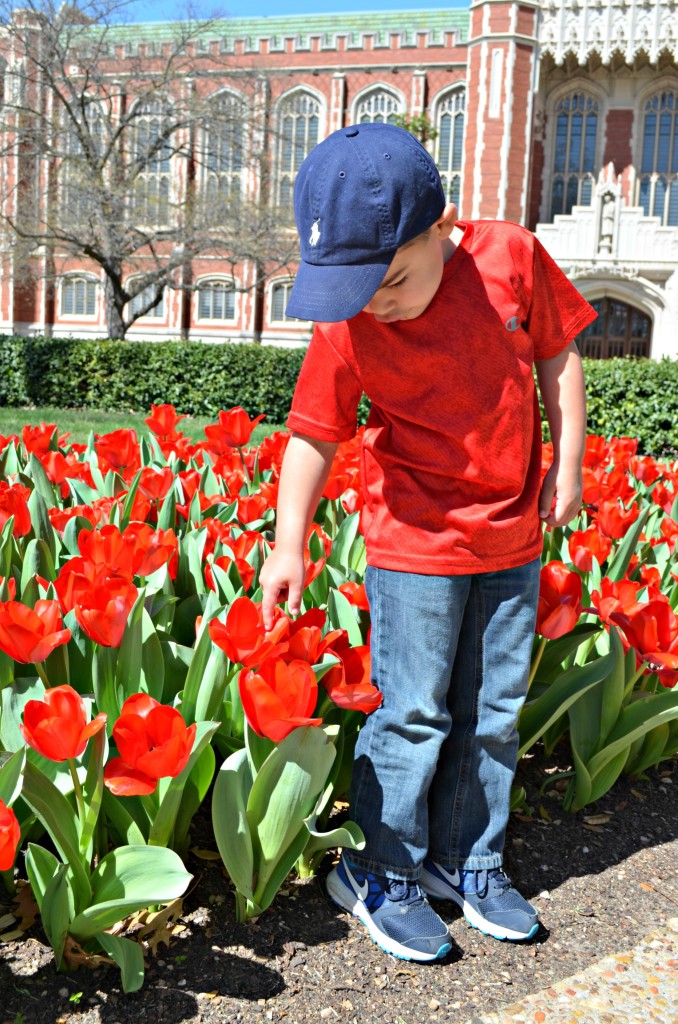 The other night (after a really rough day) I caught a glimpse of the positive things from the day. Little reminders that there's joy in the chaos. Glimpses of His grace. Magic in the mundane.
1. A husband who works his tail off to provide for our family, so that we can afford the therapy Jackson needs and I can stay home to take him to all those appointments.
2. Amazing therapists who advocate for Jackson.
4. A little boy who still hollars "mom, mere" and "Mom, where are you" at the end of a bad day.
5. Options: for school and therapy.
6. Time: to make the best decision for Jackson.
8. Tulips and candy from a friend.
9. Getting Jackson's AAC device – one more way to help him communicate.
10. Jackson telling me he had to go potty TWICE in one day!