Last week I was feeling guilty when I started to think about all the things I wasn't doing. There were books that needed to be read, quiet times had been missed and half-written blog posts were waiting to be finished.
I was thinking of all the things I needed to check off my to-do list as I walked outside and sat on the front step. That's when I noticed the cotton-like blooms of the Bradford Pears lining my street. At that moment a thought crossed my mind:
Sometimes you just have to live.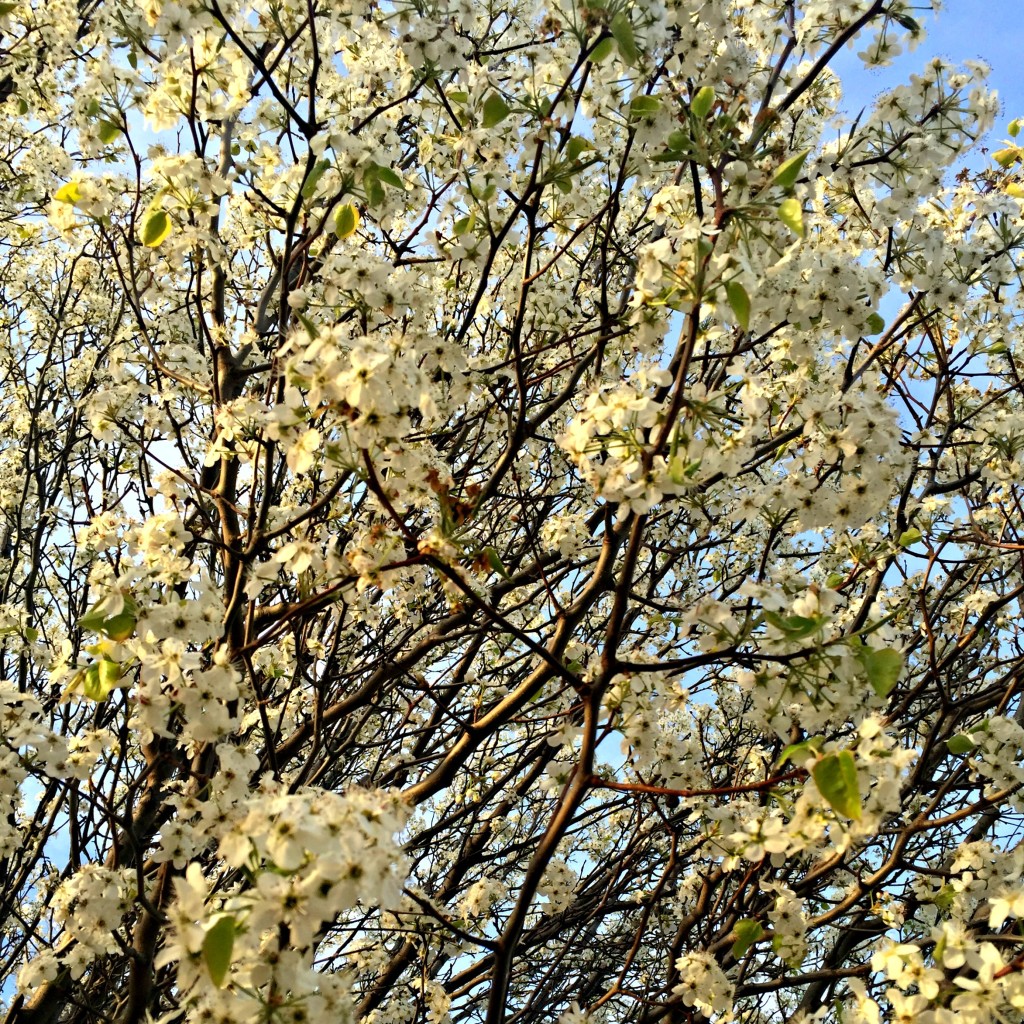 Last week just living looked like naps on a Friday, Spring cleaning the kitchen and eating pie around the table with my waiting room friends.
Just living was running up and down the sidewalk when Jackson said, weady, set, go!!
My quiet time was a walk around my neighborhood singing the words of an old hymn while Jesus pressed these words upon my heart: a routine can quickly become more about religion than relationship.
Last week I broke free from routine.
I enjoyed the mundane.
I focused on being present.
It's so easy to get tangled in a long list of to-do's.
But if I stop long enough to look at my list, I realize the things waiting for me aren't always that important.
At church Sunday I was reminded of what truly matters; a prayer I've uttered many times this year.
Love God. Love People.
It really is that simple.
Our pastor shared: We're called to live for an audience of ONE – Jesus Christ. But, that ONE has called us to influence people
That got me thinking:
Am I so busy trying to mark things off my to-do list that I miss opportunities to point others to Jesus? 
Is finishing a good book more desirable that opening His word? 
Has building a platform become more important than investing in relationships? 
My purpose is clear: To know God and make Him known.
Does my to-do list reflect that?