I've been in a bit of a reading funk this month. I'll blame it on the busy holiday season. Between sickness, Jackson's birthday and Christmas activities, I just haven't marked many books off my reading list.
I'm looking forward to January – slower days equals more time to read. And there are several books waiting for me on my Amazon Wish List. I've heard so many wonderful things about Liane Moriarty's books and plan to off my New Year reading with one of them.
Have you read her books? Which one do you recommend I read first? 
Despite the busyness of the season, I did find time to finish one book and it hasn't even officially hit bookstore shelves.
I was blessed with an advanced copy of Becky Thompson's first book Hope Unfolding: Grace-Filled Truth For The Mama's Heart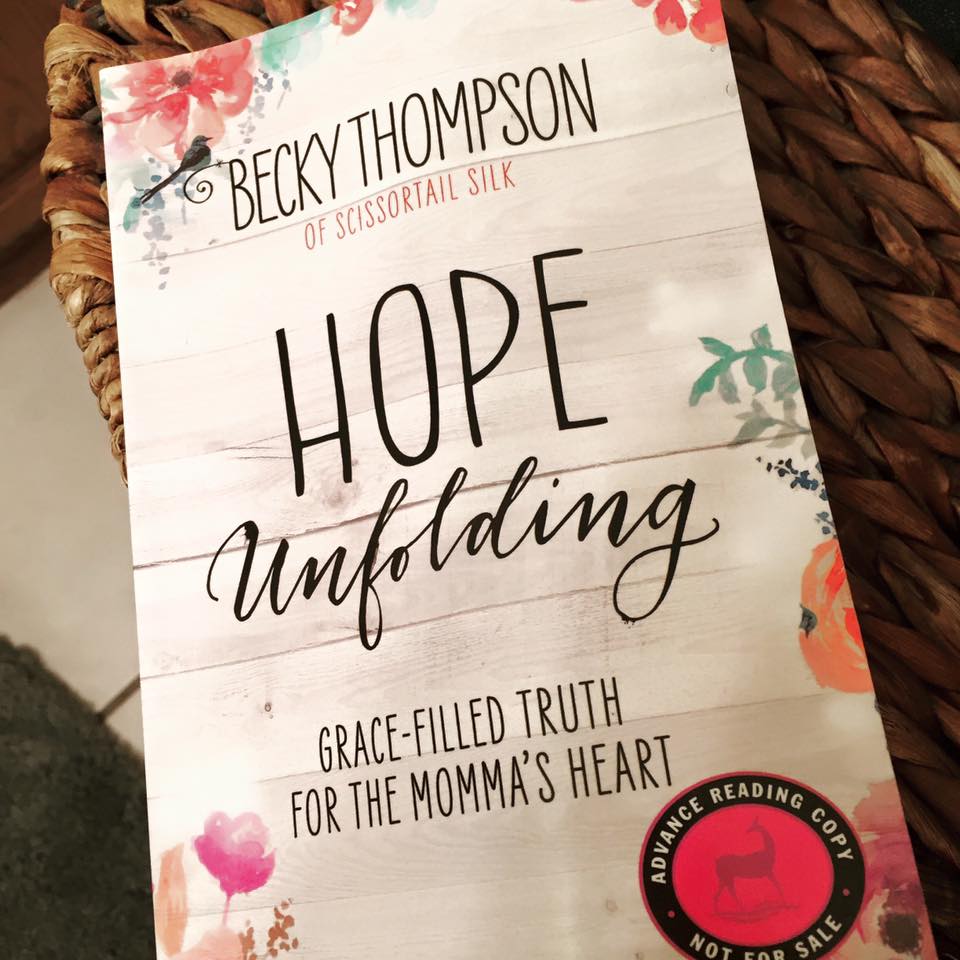 Becky is best known for her famous blog Scissortail Silk and the sweet encouragement she showers onto mamas stuck in the the daily mess of motherhood.
Here's a few of her words that touched my heart.
And beyond having hope that tomorrow could be different, we need to know that there is purpose in where we are standing today. 
Perhaps I have been guarded because I don't want to be rejected.
Jesus reaches into our messes and pulls out miracles over and over again. 
Becky's book also spoke to me during a really hard day. I wrote in detail about that here.
Like her blog, her book is full of hope. 
And isn't that what we all need?
A glimmer of hope in the midst of the hard?