This month I got intentional about working out; so sitting around reading books took a back seat on the priority list! I had to get my steps in on my FitBit!
Most of my reading was done a few minutes before bed each night and I was able to finish two books that were perfect summer reads!
You might see a trend in my book selections. I'm biting at the bit to hit the beach come August 7th!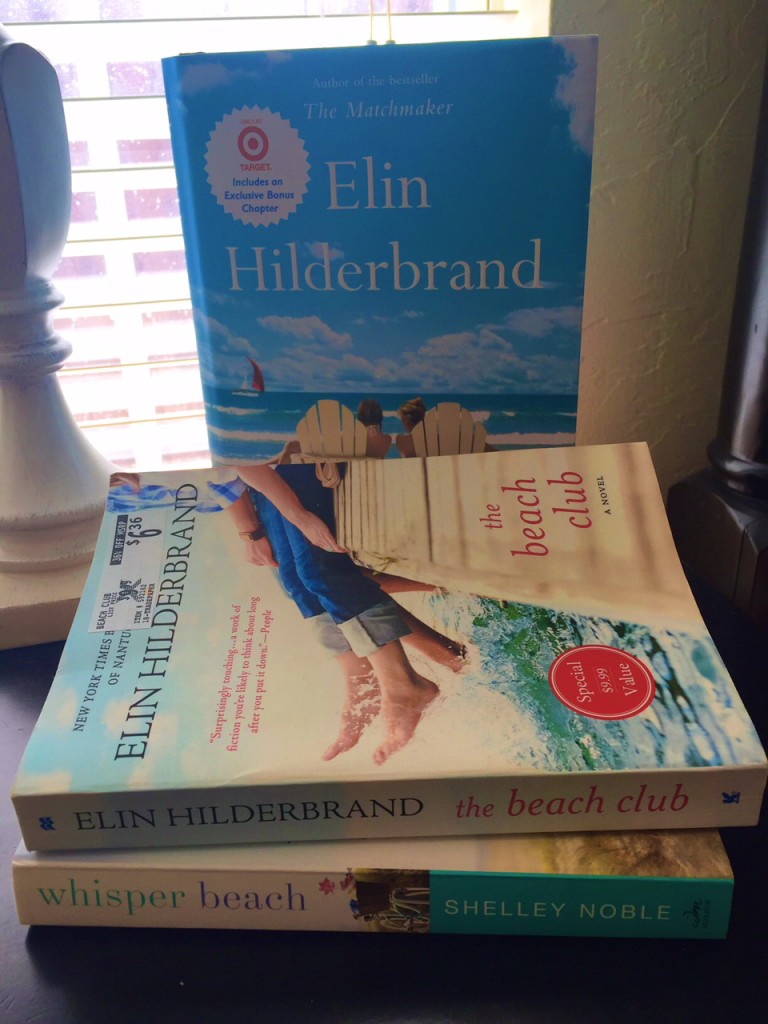 Hello vacation!
Here's what I read this month…
1. The Beach Club By Elin Hilderbrand
Elin Hilderbrand is one of my favorite authors. Somehow I'd never read her first novel The Beach Club, though I've read all her other books. I had a hard time getting into this book, which surprised me since I've devoured her others. It sat unfinished on my nightstand for the longest time; but I finally picked it back up and got lost in the story line. It's probably not my favorite book of hers; but it was still a great read.
I am looking forward to diving into her new book The Rumor when my toes touch the Destin sand in one week!
2. Whisper Beach By Shelley Noble
This is the first book I read by Noble and I enjoyed it. The book description peeked my interest and I quickly added it to my Amazon cart.
Van Moran returns to Whisper Beach after fleeing 12-years-ago, pregnant, and in a mess. She left without telling anyone; including the love of her life, Joe. Now she's back and must face the demons of her past. Joe, still in love with Van, must decide if another shot is worth the risk.
I will definitely add more of Noble's books to my reading list!
What have you been reading this month?
I'd love for you to share in the comments! I'm always looking for suggestions.