This month I lost almost all motivation to read but I think I know why.
I've treated reading like another item that needs to be marked off my to-do list. A voice inside says hurry, you have to finish this book so you can move on to the next one. And this mentality has sucked every ounce of enjoyment out of one of my favorite hobbies.
And my books have just sat on the bedside table.
But next month things are going to change. I'm intentionally slowing down. I'm going to read because I love getting lost in a good book, not because I want to meet a yearly book quota.
And I think I need to add a few more light-hearted books to my list. I think one reason reading has been a drag lately is because some of the material is heavy and deep. I see some good chick flicks and beach reads in my future.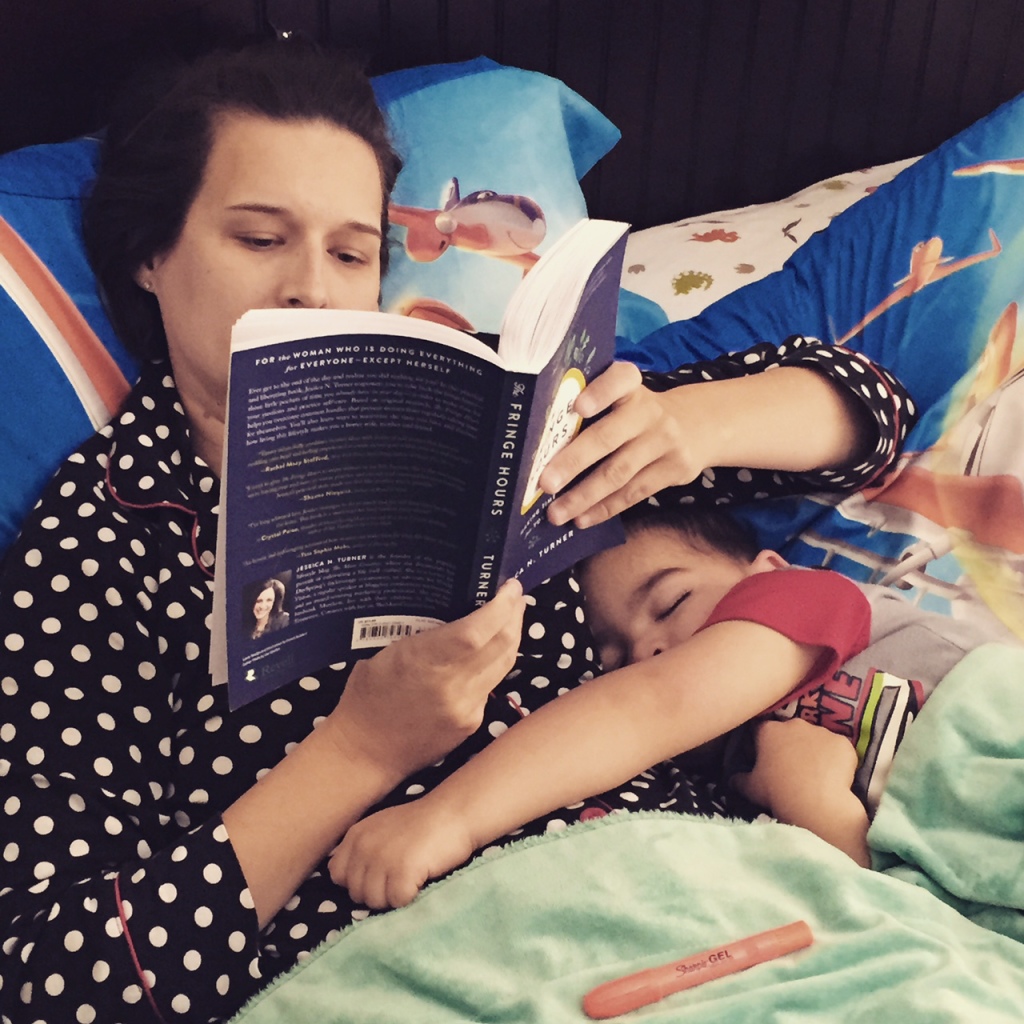 Oh, and one more thing! Life is too short to read books that bore the life out of you!
My new motto: If I don't like it, there's no rule that says I have to finish it.
So here's what I read in March:
1. The Fringe Hours: Making Time for You By Jessica N. Turner
It's really not difficult for me to find time for myself. I know that when I take the time to do the things I love, I'm a much better mother and wife. Thankfully I have a super supportive husband who is always letting me slip away to do things that recharge me. But I still gleaned a lot from this book. Here's a few quotes that really stood out.
Taking the time to be still and quiet with God is one way to combat comparison. (Page 68)
Comparison causes us to miss what God has given us. (Page 69)
Courage means to 'tell the story of who you are with your whole heart.' (Brene Brown)
2. The Best Yes: Making Wise Decisions in the Midst of Endless Demands By Lysa TerKeurst
While it wasn't one of my favorite books, there was one sentence that made me stop dead in my tracks. And I still can't get the words out of my mind. Lysa writes, let this unexpected happening point to your strength, not your weakness. Maybe you've been entrusted with this. Not cursed with it. It was such a powerful sentence, I wrote an entire blog post about it. You can read it here.
3. You're Loved No Matter What: Freeing Your Heart from the Need to Be Perfect By Holley Gerth
I have to be honest, I'm still reading through this book. I have read all of Holley's previous books and this one seems so similar to her others that I'm having a hard time finishing it. There have definitely been nuggets of wisdom and truth that I've underlined and highlighted, but I find myself reading a chapter or two and not opening it again for several days. I'll finish it; it's just going to take more time than normal.
4. Lizzy & Jane By Katherine Reay
This is the only Fiction book I read this month. It also happens to be the only one I couldn't put down. This is the first time I've read anything by this author and I look forward to reading her other novel soon. Lizzy and Jane is a great story about two estranged sisters trying to find their way back to one another.