Jackson and Autry share a special bond. It began long before we knew about the little boy who would capture our hearts. It took root the moment Autry found out we were adopting. She became part of our story – she still is.
When Autry was about Jackson's age she had a special stuffed animal she took everywhere. Wherever Autry went, Purple went. Imagine the crisis when Purple went missing. Her parents searched and searched, my mom (who kept Autry at the time) looked everywhere, but there was no sign of the cherished friend.
My mom happened to keep another little girl who had an identical Purple. The toy didn't mean quite as much to Codi as Autry's Purple meant to her. Codi gave Autry her Purple to replace the one she lost, but it just wasn't the same. At some point (I don't remember when or where) the original Purple was found, but Autry kept the back up just in case.
Autry is 12-years-old and Purple still travels to Oklahoma with her when she comes for a visit. It's worn and stained and well-loved.
Someone else loves Purple, too.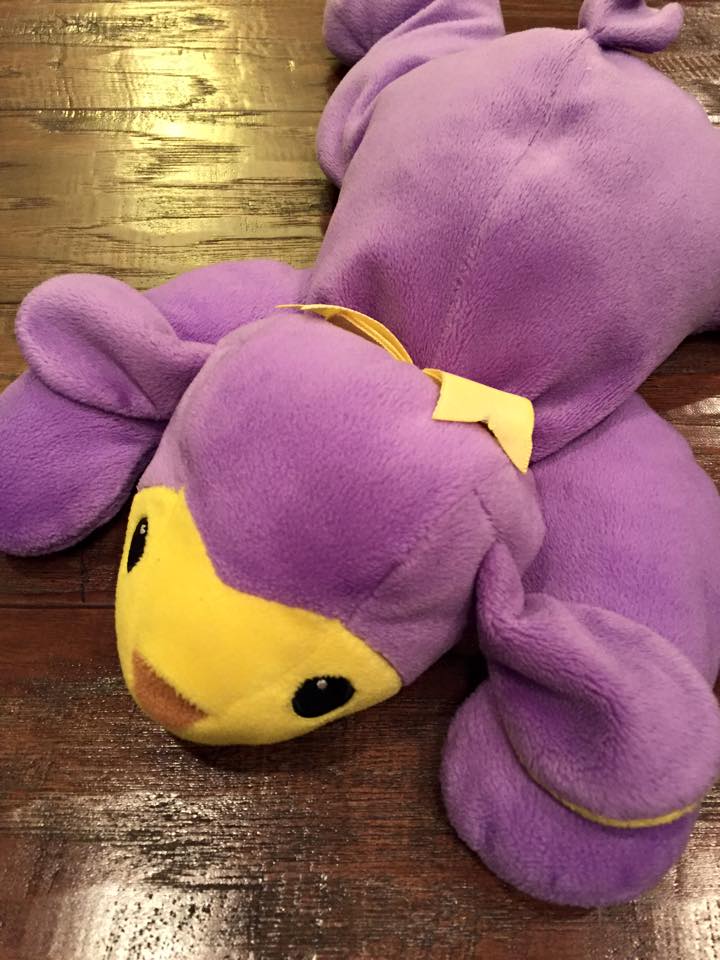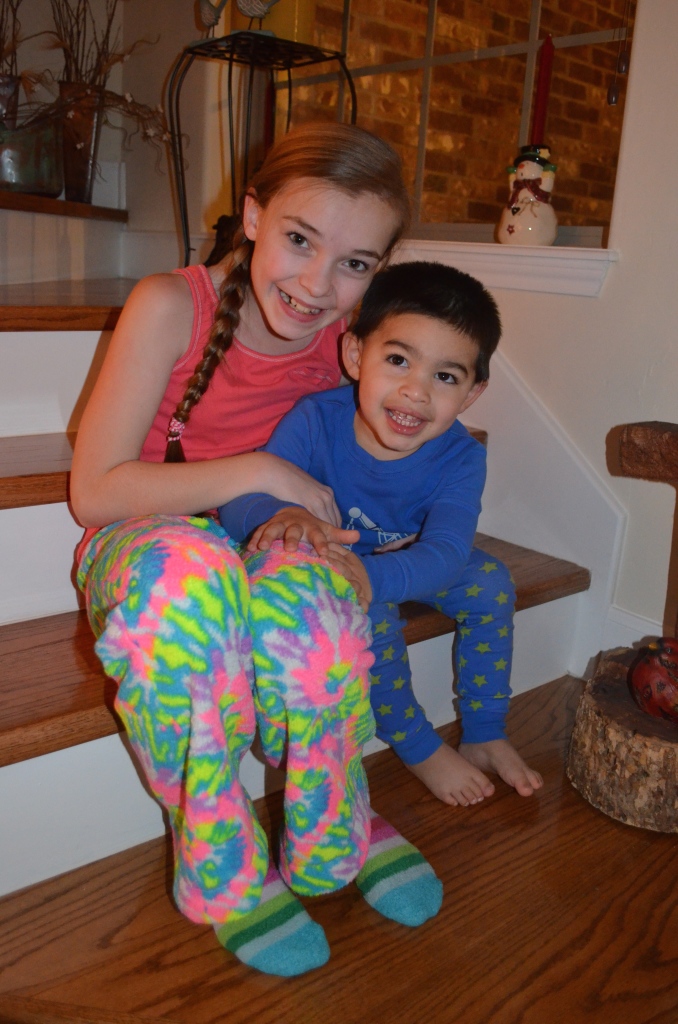 Each time Autry comes to stay with us, Jackson snuggles with it and tries to claim it as his own.
Last weekend Autry handed Jackson his Christmas gift and hidden inside was the extra Purple she's held on to all these years.
My throat got tight and tears filled my eyes. My mom was on the verge of tears, too.
It was the most precious Christmas gift.
It was the sweetest moment between a little boy and the Autry he loves so much.
That act of kindness revealed the heart of gold we've always known Autry has.
And it's a moment that I will cherish forever.