Often I choose not to do something because many others are. I want to make decisions based on God's leading. However, I have come to realize I can use that as an excuse for not taking action.
One of the "things" I have not done simply because many others are . . . sponsor a child through Compassion International.
In July I attended the Declare Conference in Dallas, Texas. On the last evening of the conference, Shaun Groves told us about his first trip to El Salvador. He went with Compassion International and the trip changed his life. Shaun had me, and many others, in tears. He impressed me most because he did not just ask us to consider sponsoring a child. He said, "Do something."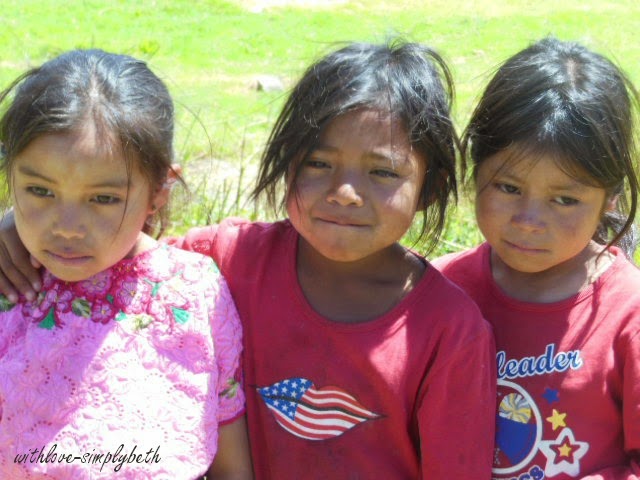 Several amazing organizations were present at Declare. Each organization does something to have an impact on the poverty of our world. Shaun not only mentioned the organization he represented. He highlighted each one. "Do something."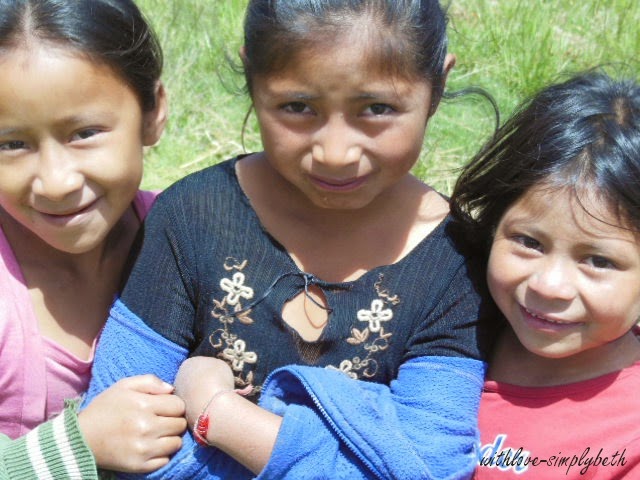 As the evening drew to an end I looked at a friend and said, "I am tired of doing nothing." I say I need to pray and wait on God to lead. Maybe God is waiting for me to just do something.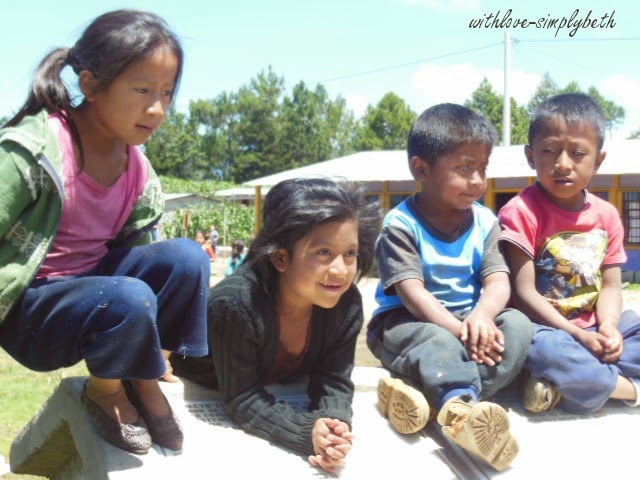 So I did something. I sponsored my first child through Compassion. Her name is Jacqueline. She lives in Mexico and will be nine years old in October. The moment I held a picture of her in my hands I felt God smiling over me. This was my something I needed to do.
****
I shared the first part of this post on my blog after returning home from Declare. When Jennifer asked me to share my story of sponsoring a child through Compassion I knew I needed to share the same story. But I also felt compelled to share where my heart resides currently.
Jacqueline received her first letter from us and we received one from her. Her October birthday came and went. I failed to send her anything.
When I make a decision to do anything, especially if the decision is God led, I believe on being ALL IN. So where does my heart reside with Jacqueline?
The money sent every month to Jacqueline makes an impact on her life. At the same time, my lack of being ALL IN has me conversing with God on whether or not this was my something. And if this is not my something, I am asking Him to help me be ALL IN anyways. It's not about me; it's about Jacqueline and bringing glory to God by serving His children.
Can I share a missed dream with you?
I wanted a third child. I had my heart set on having a girl and a name already chosen. It would have been Alicia Jeanne; named after my mother-in-law (who is now in heaven) and my own mother.
During a separation from my husband I spent six weeks doing extensive in-patient therapy for an eating disorder. One day we were asked to write what we thought our life would look like five years from then. I wrote what I saw so clearly, me with my husband again and us welcoming a new baby to the world. I saw our daughter.
A third child didn't happen for us. Not because I could not conceive. It did not happen because I would not let go of my eating disorder. I feared how a pregnancy would change my body. I feared weight gain.
I have secretly thought I could still have my daughter. Maybe we could be foster parents. Maybe we could adopt. Maybe my heart wishes for something more tangible than child sponsorship . . . a daughter I can touch and hold.
God has been speaking to my heart on the verse from Psalm 139:16: "Your eyes saw my unformed body; all the days ordained for me were written in your book before one of them came to be."
His story for my life included having two amazing boys who are precious to me beyond words.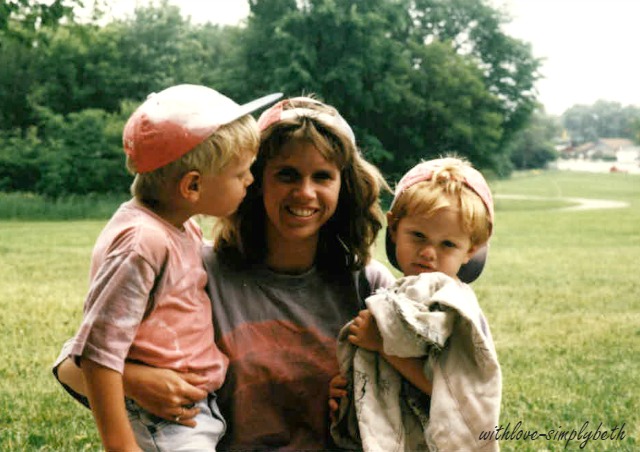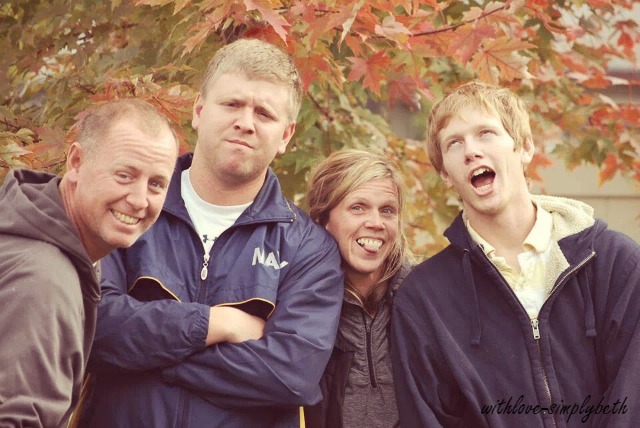 His story did not include me having a daughter of my own. I am most grateful for our lovely daughter-in-law though.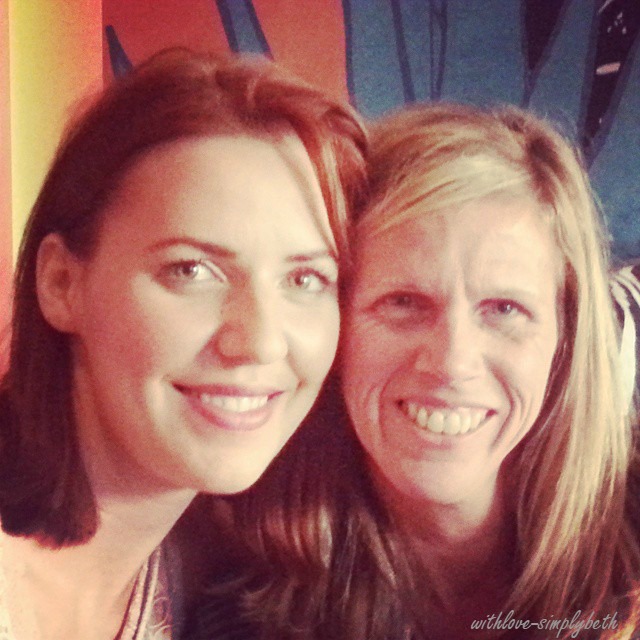 Sponsoring a child is never a wrong choice. I need to let go of regrets. I need to embrace the gift of being able to make a difference in the life of one of God's precious daughters.
Maybe THIS is His dream for me. And maybe one day I will be able to touch and hold Jacqueline.
I'm moving forward with finding ways to bless Jacqueline and holding on to these wise words from Jennifer: We've all missed birthdays and forgot to pray. We're all imperfect but God can use us to bless these children despite the imperfections.
*** The first three images are from my trip to Guatemala in August 2013.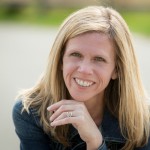 Beth Stiff is Simply Beth, at least that's what her blog is called. A wife to her Army Reserve husband and a mom of two boys, with her oldest son serving in the Navy, and a mother-in-law too. She a Jesus lover, a family gal who loves her friends, and reading with a hot cup of coffee. Her life is changed, even after 20 years of marriage with a love that grows stronger. But the bottom line, is in the heart. Beth loves the heart things and to speak about the Love that changed her and keeps changing her. She's an encourager who thrives on being in our corner. You can also find her over here,blogging, Twittering, Facebooking, and posting pictures to the Pinterest world.