Because maybe you're a mama who could use a little encouragement today.
Maybe you aren't quite sure what you've gotten yourself into.
For a limited time, my ebook Trucks, Tantrums & Trusting Him: Confessions of a Boy Mom is on sale for 99 cents on Amazon.
But Don't let the title fool you. This book isn't just for boy moms, but for any mama who's heart is weary. For the one who needs to be reminded that there's magic hidden in the mundane of motherhood.
This book is a reminder that with Jesus we really can be the mothers we yearn to be. When we feel like we're unraveling, there's a Savior who holds us together. You can get your copy here.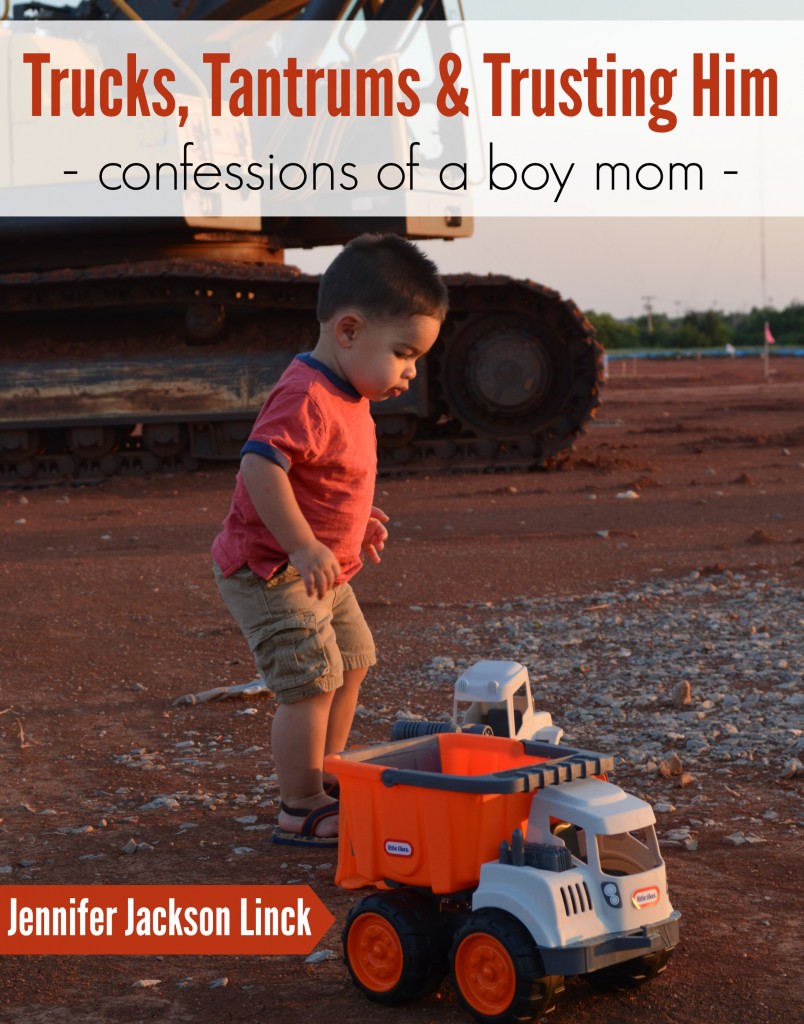 ***Today I'm linking up for Five Minute Friday. You can join all the fun here.