Yesterday we explored a new park. One that's been tucked within our city the entire 12 years I've lived here, yet I only just discovered it.
Jackson chased squirrels and squealed at geese. He ran across bridges and I held my breath, praying he didn't fall into the water.
As we walked along among the vibrant flowers,  Jackson looked up at me with his chocolate eyes and reached for my hand.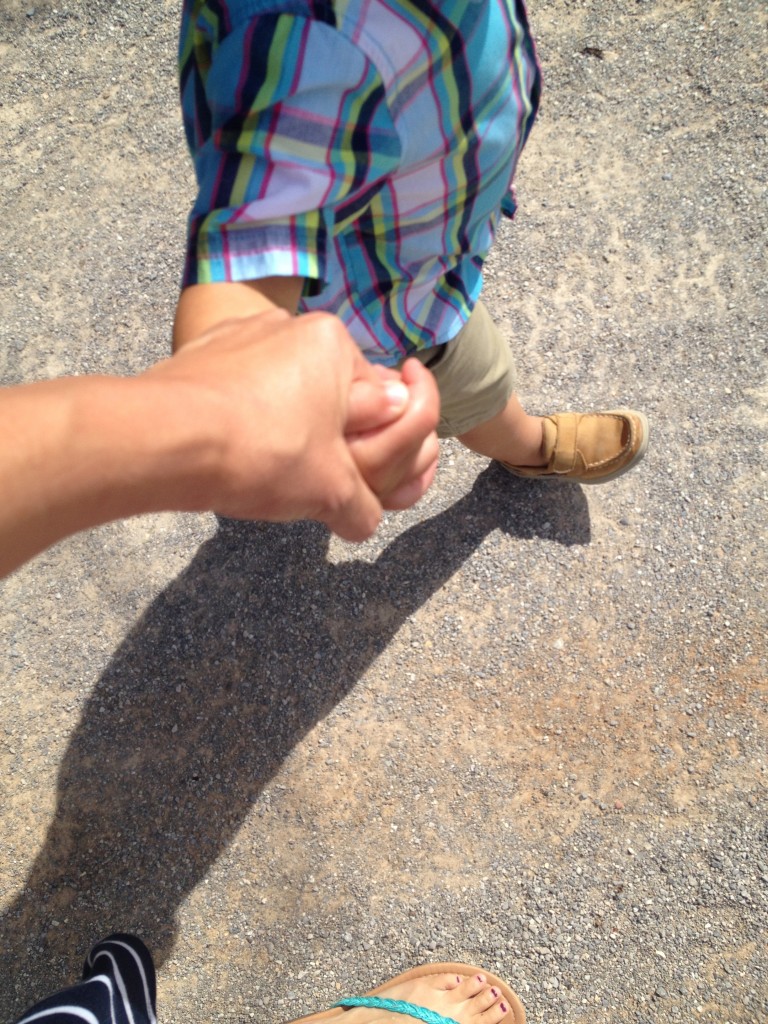 His chubby hand found a home within mine and we walked underneath the morning sun.
Staring at our hands, I was reminded of my job as a mother –  to lead this little boy in the way of truth.
I will mess up. I do mess up. But I will continue to take his hand in mine and lead him to the One who never messes up.
Each morning I pray that he will come to know Jesus at a young age. I pray he will love the Lord with every ounce of his being. I pray his life and his story will always bring glory to the King.
I pray that someday I will be able to say, "I have no greater joy than to know that Jackson is walking in truth." (3 John 4)
***Today I'm linking up with Lisa Jo for Five Minute Friday. You can join the fun and get a dose of encouragement here.