I started the list January 1st. I've counted 247 gifts. I'll keep listing them out one by one until I reach one thousand.
Writing down gifts crowds out darkness and depression. It keeps my focus on the One who has blessed me beyond my wildest dreams. I want gratitude to crowd out any ungratefulness in my heart.
Each gift a symbol of His grace.
#221 Witnessing the sun bursting through clouds from the airplane window.
#226 A vibrant red bird – a speck of glory in the pines.
#234 More daylight hours.
#235 An encouraging email from a blog reader at exactly the moment I needed it.
#238 When his little hand reaches for mine.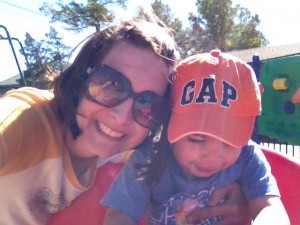 #242 The fizzing of a Dr Pepper poured over ice.
Ann Voskamp says, Our fall is always first a failure to give thanks….First, I thank my God…that's what it reads in Romans 1. The Farmer readers it slow, what should always come in the beginning."
Counting gifts brings heart change.
When you write them out, no matter how big or how small, you stay connected to the heart of God.
**Today I will give away two copies of Ann Voskamp's book One Thousand Gifts: A Dare to Live Fully Right Where You Are. For your chance to win, simply leave a comment and share the gifts God has blessed you with today. 
** I am linking up with Lisa Jo for Five Minute Friday. You can join the fun and get a dose of encouragement here.