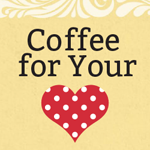 It's easy for me to offer words of encouragement here.
Encouraging is what I do. I write and I pray the words will make a difference.
But I don't always believe I'm worthy of the words I write for others.
I don't encourage myself.
Actually, I'm my worst critic. I have high expectations of myself.
My words and thoughts are often harsh and unloving.
But today, I will take the words I write to heart.
I will choose to believe they are meant for me despite all my imperfections.
I'll allow these words to overpower the negative ones that so often consume my mind and come out of my mouth.
Especially on the days when I've raised my voice at my son, wanted to write instead of play trucks, or felt as though I've failed for the thousandth time.
Today, let's believe the truth.
Really believe. In the deepest parts of our soul.
Whatever you face. However you feel.
These words are for me and for you.
I am loved.
So are you.
"For I am convinced that neither death nor life, neither angels nor demons, neither the present nor the future, nor any powers, neither height nor depth, nor anything else in all creation, will be able to separate us from the love of God that is in Christ Jesus our Lord." (Romans 8:38-39)
I'm forgiven.
So are you.
"If we confess our sins, he is faithful and just and will forgive us our sins and purify us from all unrighteousness." (1 John 1:9)
His grace covers me.
It covers you, too.
"Let us then approach the throne of grace with confidence, so that we may receive mercy and find grace to help us in our time of need." (Hebrews 4:16)
He has a plan for me and for you.
"For I know the plans I have for you," declares the Lord, "plans to prosper you and not to harm you, plans to give you hope and a future."  (Jeremiah 29:11)
Believe.
His words are truth, "and the truth will set you free."  (John 8:32)
This post was written as a response to Holley Gerth's Coffee for your Heart link up prompt: For more encouragement click here!