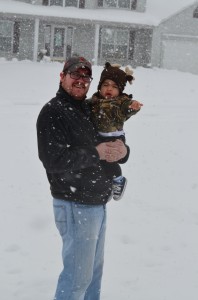 Last week I just didn't feel like blogging. We got stuck in St. Louis an extra day because of the snow storm (13 inches to be exact) and that kind of put a kink in the entire week. Did I mention Jackson didn't sleep worth a flip the entire time we were gone?
When we got home, I had two days to get Jackson back on some sort of schedule, pack us up again, and head to Texas to visit my family.
I had things to write about, but the thought of blogging wasn't appealing. I wanted to spend those two days enjoying Jackson. I didn't want to feel the pressure to blog and update my Facebook page several times each day. I needed to unplug!
It's hard to balance being a writer, publishing a book, and being a mommy. I don't sit in the floor and play with Jackson near enough.  This week I did and I am so glad!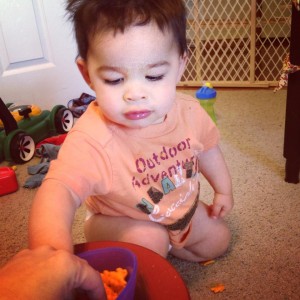 I cuddled up with my boy in a tent and we watched a movie. We read books. We danced to music. We shared a Goldfish snack. How can you say no when chubby little hands are determined to feed you? Even when they are slobbery little hands 🙂 After all, he's sharing!
This week I looked up as I was eating dinner to see my Little Man walking across the kitchen all. by. himself. I so wanted him to walk by Easter and he did! Talk about one excited mommy!
We enjoyed dinner with friends and an Easter egg hunt in our backyard. Can you tell these three are little hams?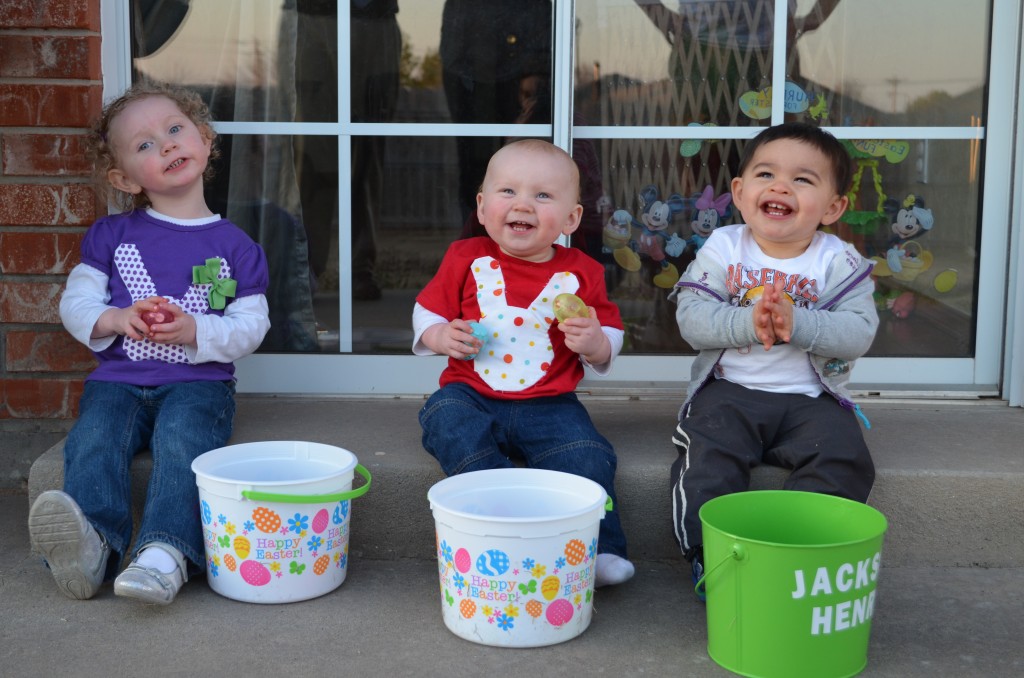 We went to Texas and spent time with my best friend from high school and her kiddos. When we got to my parent's house, Jackson walked to his Pop! I polished off an entire plate of chicken fry and waffle fries from Jake and Dorothy's.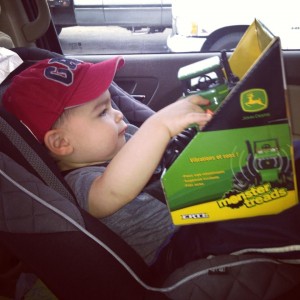 Pop and Lolli took Jackson to see the baby chicks at Tractor Supply (and he decided to throw his toy tractor in the trough they were in. Poor chicks!). Pop also bought Jackson a new John Deere tractor to add to his collection. He's not spoiled or anything!
Jackson got to experience a little bit of the country. My friend's little boy has a pony. Jackson only liked it if I was holding him. He had no desire to sit on it! He also got to see a baby calf. Maybe on our next visit, he will want to go for a ride. The weather was gorgeous this weekend and we spent a bunch of time outside. Jackson is truly a boy! He likes to get dirty! Jackson loves his swing on Pop and Lolli's back porch and enjoyed pulling up Lolli's grass.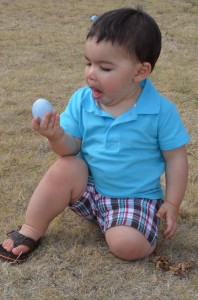 He had fun hunting Easter eggs, but was so impressed with the first one he found he didn't really feel the need to find anymore!
Jackson decided to wake up at 4:30 Easter morning so we had no problem making it to sun rise service at my parents church. It was a cool Texas morning as we watched the sun rise through the trees and  celebrated our Risen Savior.
Another sure sign of Spring in Texas are bluebonnets. We just happened to find a small patch down the street from my parents house, so of course I had to take a few photos. Doesn't that smile just melt your heart?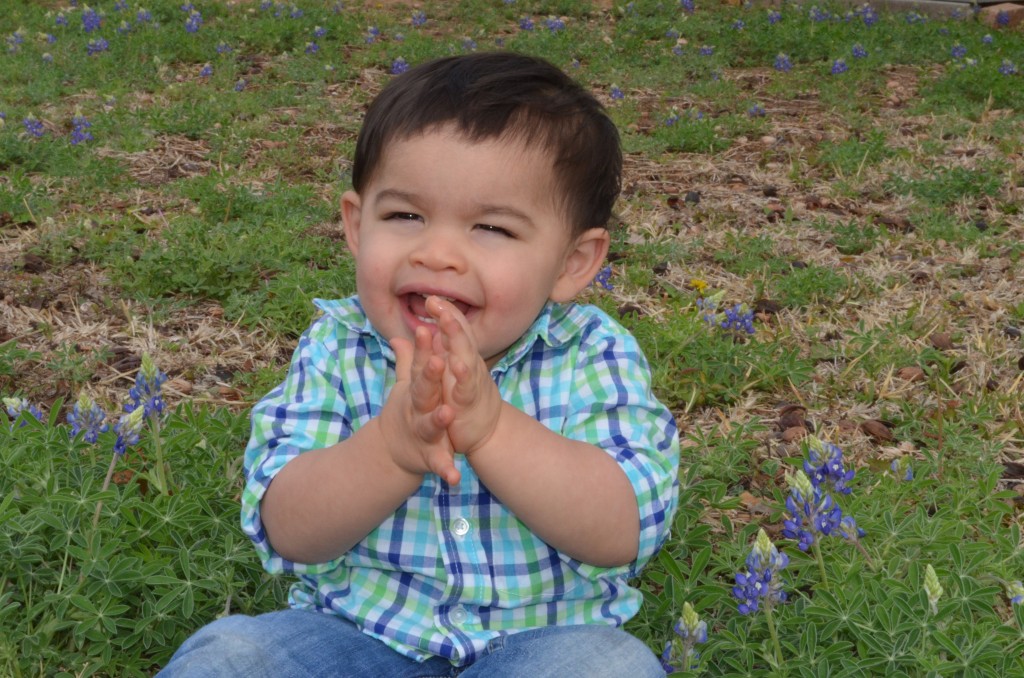 It was the perfect week! Wonderful memories made and precious time spent with my Little Man, friends, and family. We made it home in time to catch the last Easter service at our church. Here's the only decent family photo we got this weekend. Jackson is too busy to pose for pictures these days! He doesn't sit still for more than a second!