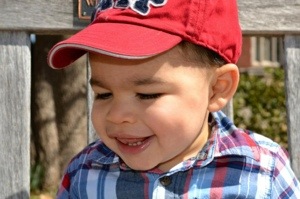 There's so many things I want to remember.
The way you crinkle your nose and show all your teeth.
Your thick, long, eyelashes when you sleep.
The way you purse your lips together like you're going to whistle, but all that comes out is air.
I want to remember what it feels like to have your tiny, chubby, hand pat my back when I get you out of your crib.
The way your little fingers touch your toys as you contemplate exactly what it is they do.
I want to memorize the sound of your belly laugh and how my heart melts when you mutter mama.
I want to freeze time, remember every sound, every laugh, every moment because one day they'll only be a memory.
***Today I'm linking up for Five Minute Friday! You can join all the fun here.