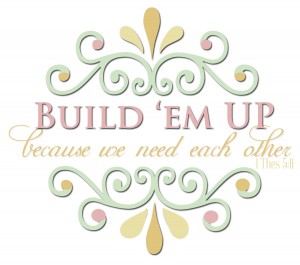 I woke up this morning and stumbled across this great link up going on over at Lil Light of Mine. They are asking mamas to write about how they bring faith to life for their child – and the focus isn't on perfection. Whew!
My heart beats for Jesus, but sometimes during the craziness of mommy hood, I don't feel like I'm bringing my faith to life near enough for Jackson.
I was reminded this weekend, during one of my breakouts at Created for Care, that when we start making a to-do list for our faith and our relationship with Jesus, we are living by the law and not by love and grace. That was a sweet reminder for my own personal relationship with Jesus and for the relationship I pray Jackson has with Jesus.
In Youth Group it was taught that a good Christian reads their Bible everyday, that they pray everyday, that they go to church every time the door opens, that they fellowship with other believers, that they have a morning quiet time with the Lord daily.
All of these things are important and they are things I do (except the morning quiet time – the Lord knows I am not a morning person, so I choose to spend time with him when I'm a bit more awake) but for so long I lived my life being a slave to these things. I felt overwhelming amounts of guilt when I didn't check them off my list. That's not what God intended them to be.
Bringing faith to life is about the small moments. It's about how we choose to live each day. Minute by minute. How we choose to react to situations. Will we extend mercy, grace, and forgiveness? Or will we blow up, become impatient, and stay angry?
Bringing my faith to life for my son doesn't mean he has to see me sit down for 30 minutes every morning with my Bible open and my head bowed. That's not realistic during this crazy season I'm in. He has to see my faith come alive in the midst of every day living – the laundry piles, the dirty dishes, and the messy mundane.
What matters are the little moments he sees that reveal my heart for Jesus.
When he's eating breakfast and I read to him from his devotion book. (and this doesn't happen every morning) When I pray for him as he sits in his high chair. It's about dancing around the kitchen and singing joyfully with the children's praise music blaring from the kitchen radio. He smiles so big and claps his hands. He probably thinks his mama is a tad bit silly. 🙂
It's having him see and hear me pray when we are in the car. I do a lot of praying while I drive. It's Christian music playing in the car – the Word of God being tucked in my heart, as well as, Jackson's. It's taking him to church (Little confession: we kept him home almost all winter because we didn't want to risk him getting RSV or the flu again). It's writing Bible verses on the chalk board in his room.
But more than anything, It's his adoption story! My faith grew by leaps and bounds as God led us to Jackson. I can't think of anything that reflects God's love and His faithfulness to His children more than how God chose to bring our family together.
So how do you bring faith to life for your children? I would love to hear your stories in the comments below!