One way I will keep my focus on Jesus this Christmas is by participating in this Advent Bible Study, which is happening over on the Good Morning Girl's blog.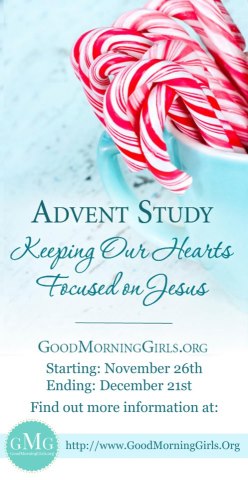 I look forward to digging into God's word and refreshing myself with the true story of Christmas and what the season is really all about. Will you join me?
The study includes weekly devotions, assigned scripture readings, family activities, recipes and journal pages.
To download a free copy of the E-Book, visit the Good Morning Girls blog and become a subscriber. You can do so here.
Let's keep our focus on Jesus this Christmas!
"Glory to God in the highest, peace on earth, goodwill to men." (Luke 2:14)