Bringing Home the Missing Linck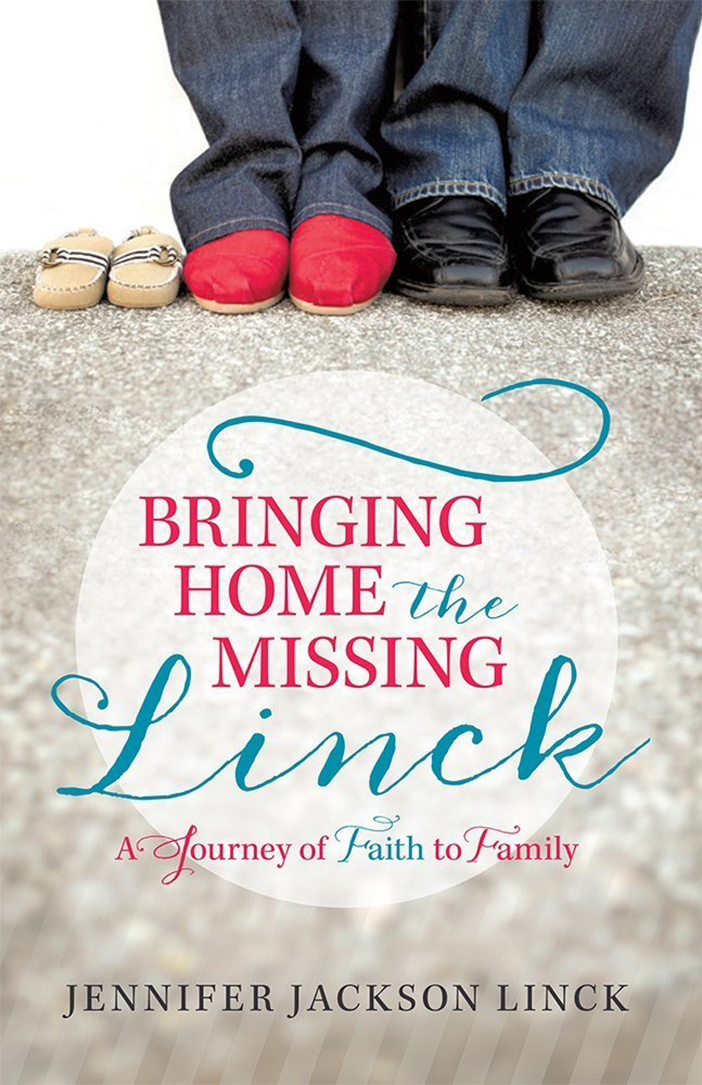 From the time Jennifer Linck was old enough to rock her Cabbage Patch Doll, she dreamed of being a mother. As friends began welcoming tiny bundles of joy, Jennifer struggled to conceive a child. As a gut-wrenching desire to be a mom built within her, God began to place adoption on Jennifer's heart.
In 2010, Jennifer and her husband, John, felt God leading them to build their family through international adoption. Eighteen months after they began their journey to Ethiopia, God took them on a detour that only He could have orchestrated.
After accepting a job at the local homeless shelter, Jennifer began to see how God truly wanted her to live her life – serving the least of these. As God transformed her heart and showed her how to truly love the poor, the widow, and the orphan, He began to weave together  a story that would eventually lead to her son.
In Bringing Home the Missing Linck, Jennifer shares how the pain and heartache of infertility became the building blocks God used to strengthen her faith and make her heart more like His, as He answered her prayers for a child.
What Others Are Saying:
Bringing Home the Missing Linck is a compelling testimony to the grace and provision of our Lord, no matter what our circumstances. Jennifer writes with passion, emotion, and honesty as she recounts their adoption journey, clearly revealing God's undeniable hand at work along the way. Their story is an encouragement for every believer, especially those walking through a season of waiting and heartache. This is a moving testimony, a call to rise up for the cause of the orphan, and a challenge to embrace whatever road God has laid before us. Bringing Home the Missing Linck is a must-read for moms everywhere.

Kayse Pratt, blogger at www.kaysepratt.com
In Bringing Home the Missing Linck – A Journey from Faith to Family, you'll hear the heart of a woman who is closely connected to her Heavenly Father and who trusted Him to make her a mom. Jennifer candidly shares her struggles through infertility, serving in a homeless mission, and finally sitting alongside a birth mom in a hospital delivery room. Her story of becoming a mom has both pain and joy. As you read it, you'll find yourself trusting God for your own circumstances and resting in His faithfulness.

Shelly Roberts, author of 31 Nuggets of Hope – For Moms Who Said Yes to the Fatherless
Jennifer Linck has captured her family's adoption journey in a transparent and God-honoring way. An interesting read, it allows the reader to grow in knowledge of the world of adoption, the joy and the pain. Thank you for your honest portrayal of God's work in your life for orphaned and vulnerable children.

Kim de Blecourt, author of Until We All Come Home
Bringing Home the Missing Linck is a beautiful illustration of how adoption is as much a spiritual journey as it is a physical one. Jennifer writes with beautiful honesty about infertility and the unexpected and twisting path God took them on to find their Missing Linck.

Julie Gumm, author of Adopt Without Debt: Creative Ways to Cover the Cost of Adoption
Trucks, Tantrums & Trusting Him: Confessions of a Boy Mom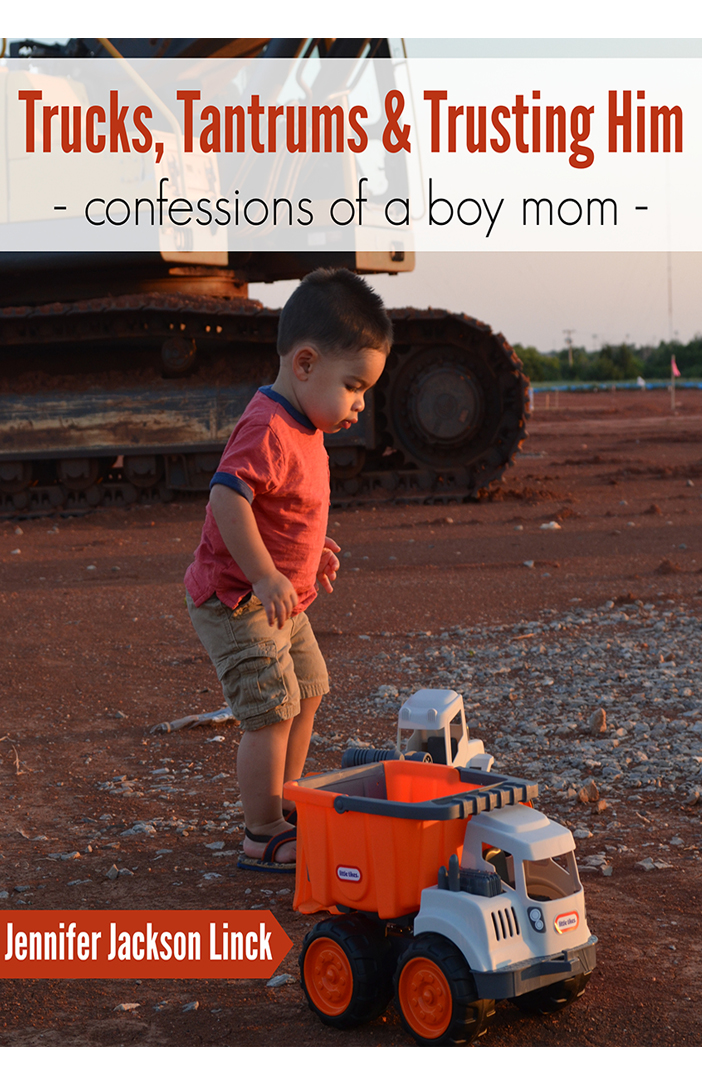 I'm amazed at how many lessons God's taught me through trucks and tantrums – my son's and my own. Maybe you're a mama who could use a little encouragement today. Maybe you aren't quite sure what you've gotten yourself into. My eBook Trucks, Tantrums & Trusting Him: Confessions of a Boy Mom is for you.
But don't let the title fool you. This book isn't just for boy moms, but for any mama who's heart is weary. For the one who needs to be reminded that there's magic hidden in the mundane of motherhood.
This book is a reminder that with Jesus we really can be the mothers we yearn to be. When we feel like we're unraveling, there's a Savior who holds us together.
Read more about this book here.
What Others Are Saying:
An insightful book written from a mom in the trenches of raising a rambunctious toddler. Short enough to be finished in a day, it was jam-packed with nuggets of wisdom to glean. I especially loved the points the author made about how "small deposits matter" and "Your son or daughter is your Joshua". As a mother of two toddlers myself, I enjoyed this book's honesty and hope. And I can think of a couple mommas I know that would probably enjoy it as well.

Jessiqua Wittman
A very honest and candid look into what many of us are afraid to voice… the mundane and seemingly "smallness" of toiling as a mother, but in reality it is the biggest and most important job this side of heaven. You did a great job conveying your message and I was encouraged by your words.

Lori Dunham
This is a dose of real-life encouragement. Jennifer's words will remind you of the glory that can come from the mundane. Mothering is a powerful method of sanctification – both for the momma's heart and for those she's raising. This book captures that. Jennifer has found hope and truth in the midst of parenting a toddler boy. Yes, these are her faith confessions as a boy mom, but you girl moms can be just as encouraged through her stories.

Kristin Taylor
Jackson Finds His Voice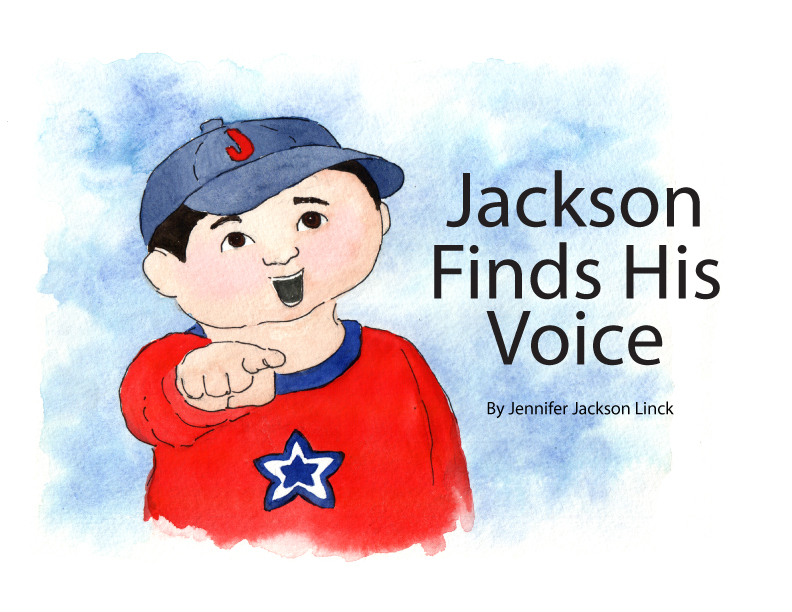 I was driving home from Jackson's speech therapy appointment when the idea hit me. There was no burning bush or talking donkey, but I knew it was God prompting. I had always wanted to write a children's book but I hadn't thought about that dream in a long time; until that day in the car when I heard Him whisper, write a book about a little boy on a journey to find his voice.
My son, Jackson, has a speech disorder called Apraxia. He knows what he wants to say, but simply can't. His brain has a difficult time getting the right message to his mouth, lips, tongue and jaw. The words he wants to say literally get stuck in his brain. He's been in intense speech therapy since he was 18-months-old.
I knew without a doubt I was hearing God correctly. I went inside, put Jackson down for a nap, and wrote the entire first draft of Jackson Finds His Voice within an hour.
I wrote the book for Jackson. It's a tool he can use to share his story as he works towards finding his voice.
I wrote the book for other children with Childhood Apraxia of Speech. I pray it will give them a voice.
I wrote the book to educate others and raise awareness about the speech disorder that's still foreign to many people.
Read more about this book here.