It's technically still Friday so I decided to throw together this Friday Favorites post. I woke up this morning and there were so many lovely things that made me smile! I love February (hello Birthday month!) and I've always been a sucker for Valentine's Day! February is just a happy month in my opinion, even if the weather is cold and the flu is everywhere.
Happy Friday, friends! Spread some love today…

My Valentine Leggings
When I saw these I had to have them! I am a sucker for sending cards! I love happy mail and these LulaRoe leggings screamed my name! They also made me feel pretty and ready to tackle the day!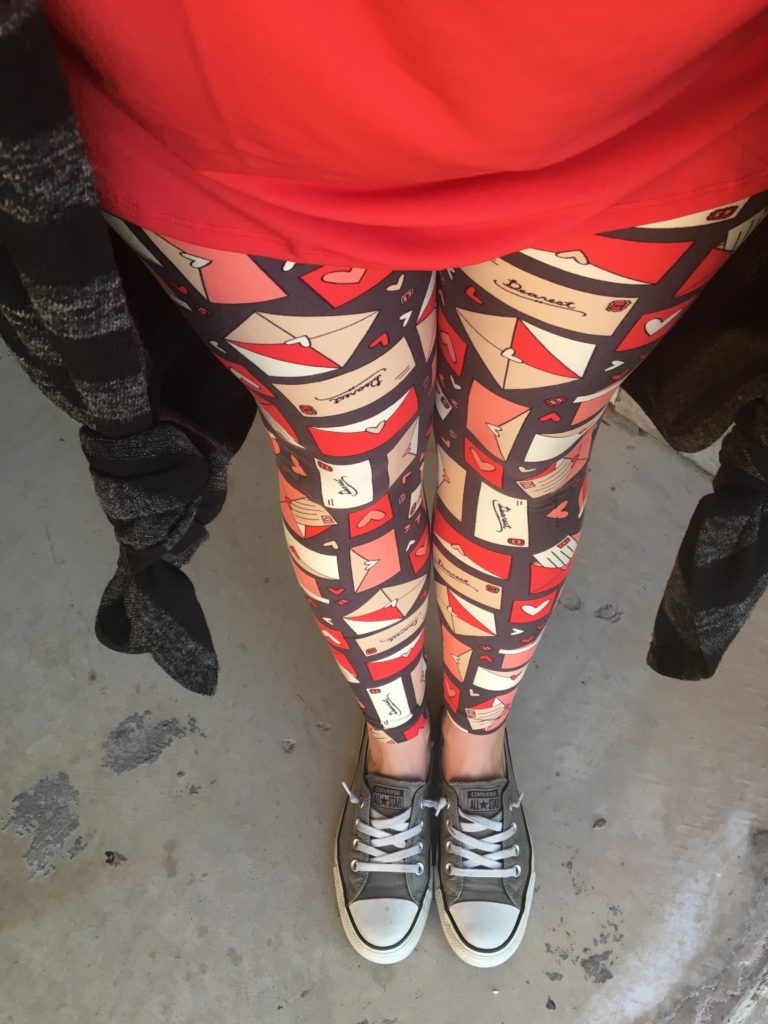 Sending Valentines
I went to the post office this morning (in my cute Valentine leggings) to mail Valentines. Who cares that it cost me a small fortune! I love sending happy mail and I can't wait for my family and friends to receive their Valentines! What's better than opening your mailbox and finding something other than a bill!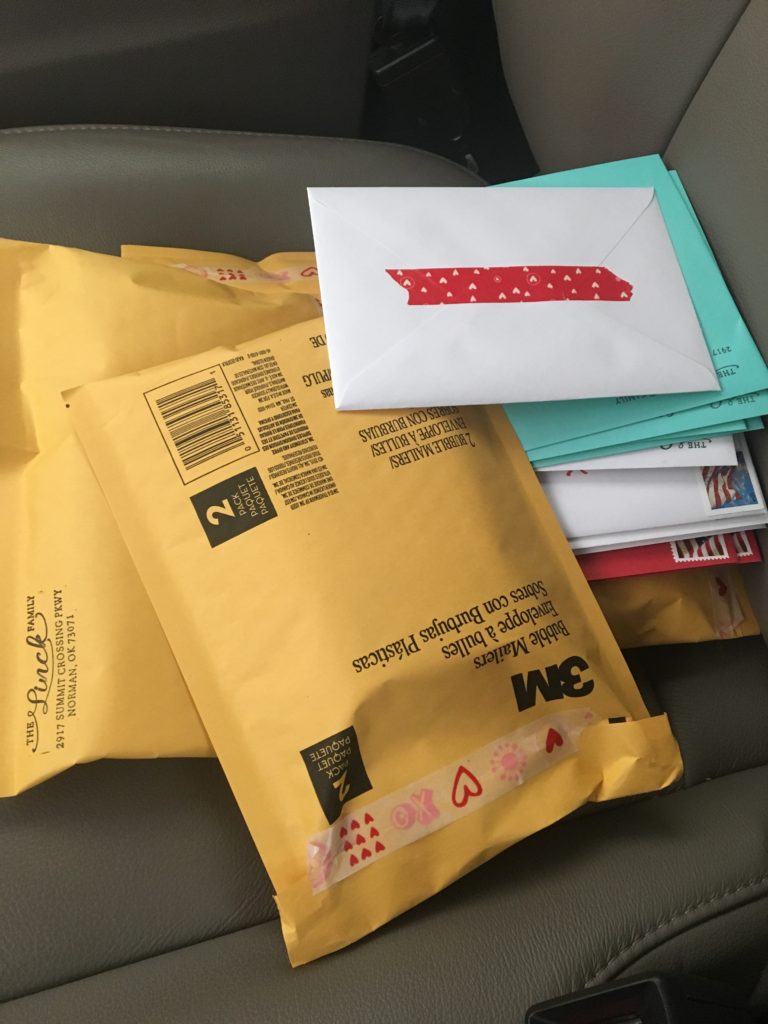 My Skin One Year In
One year ago I started using Rodan + Fields products consistently! What a difference it's made!
I had a HARD time investing in my skin, but I'm so glad I did! My skin looks better at 35 than it did at 25! I go makeup free without a second thought! The only "makeup" I wear these days is mascara and R+F Mineral Peptides! I've used a combination of Redefine and Reverse and have had fabulous results! I also LOVE Lash Boost and our newest product, Bright Eye Complex! Do you want great skin? What are you waiting for? You can check out my website here.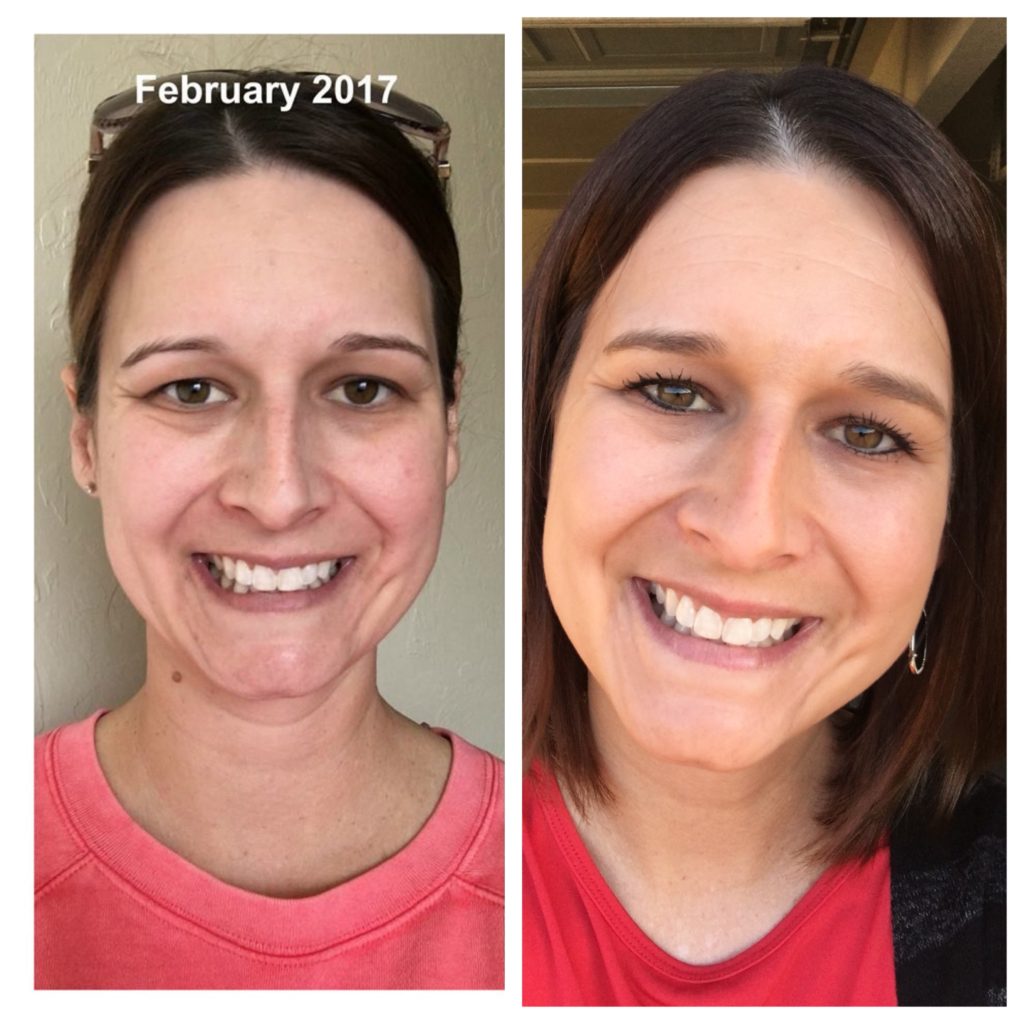 These Cute Cookies
I wanted something sweet to give to Jackson's teachers, therapists and aides for Valentines Day. I wanted them to know how much we appreciate all they do, but I didn't want to give them junk! A local gal makes amazing cookies and she had these mini cookies as a Valentine special. Aren't they the cutest?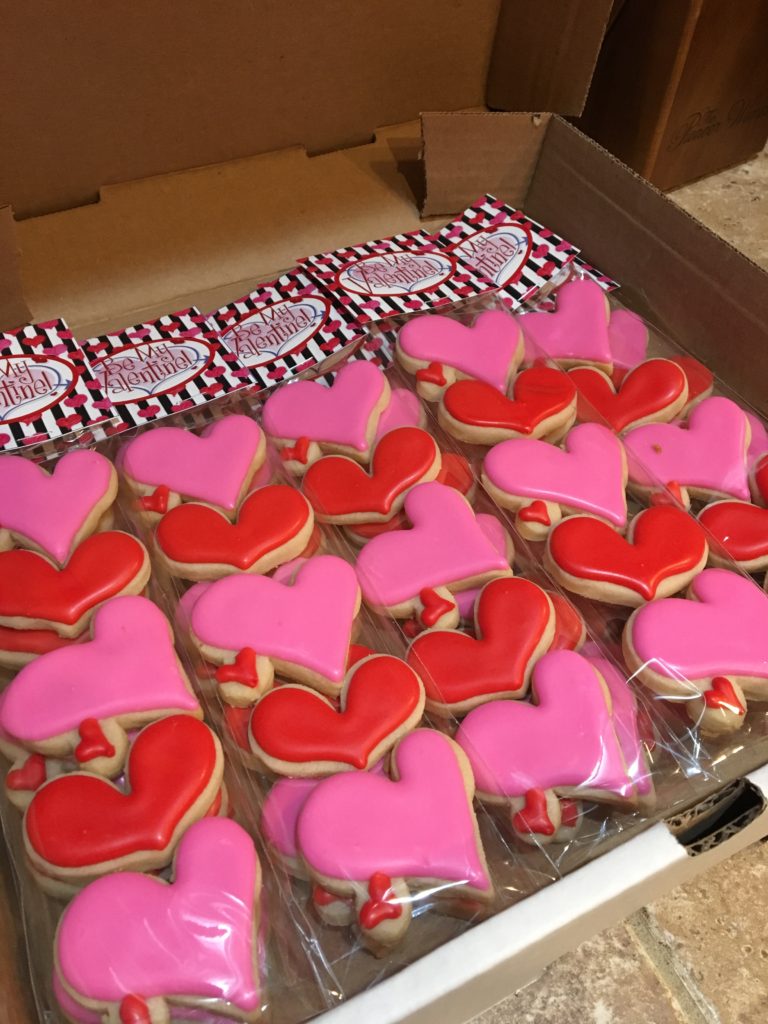 THIS News
This week I received the BEST text from Jackson's teacher!
"If Jackson practices the words: Dad, got, out, under, he will be at a level four, which is the end goal for general education kindergarten reading!"
Woo hoo!
Fun Stationary
I went to the store this morning to buy some blank flashcards for homeschool. I left with several boxes of cards and cute journals. You guys, I can't resist cute stationary! It makes me happy, happy, happy!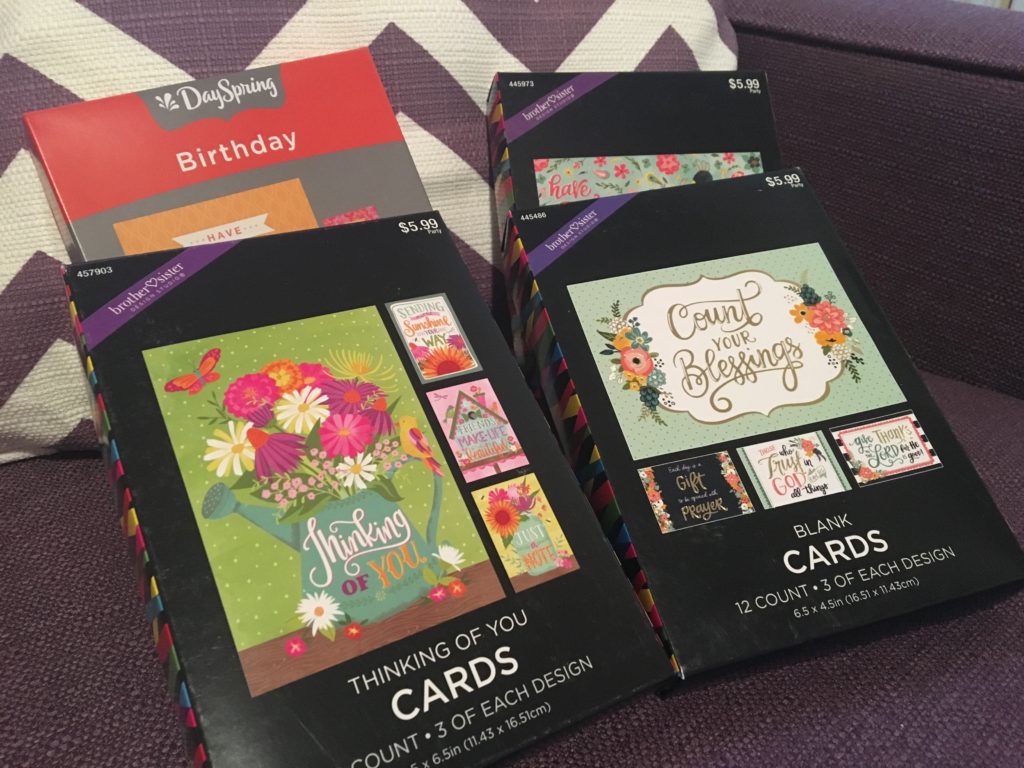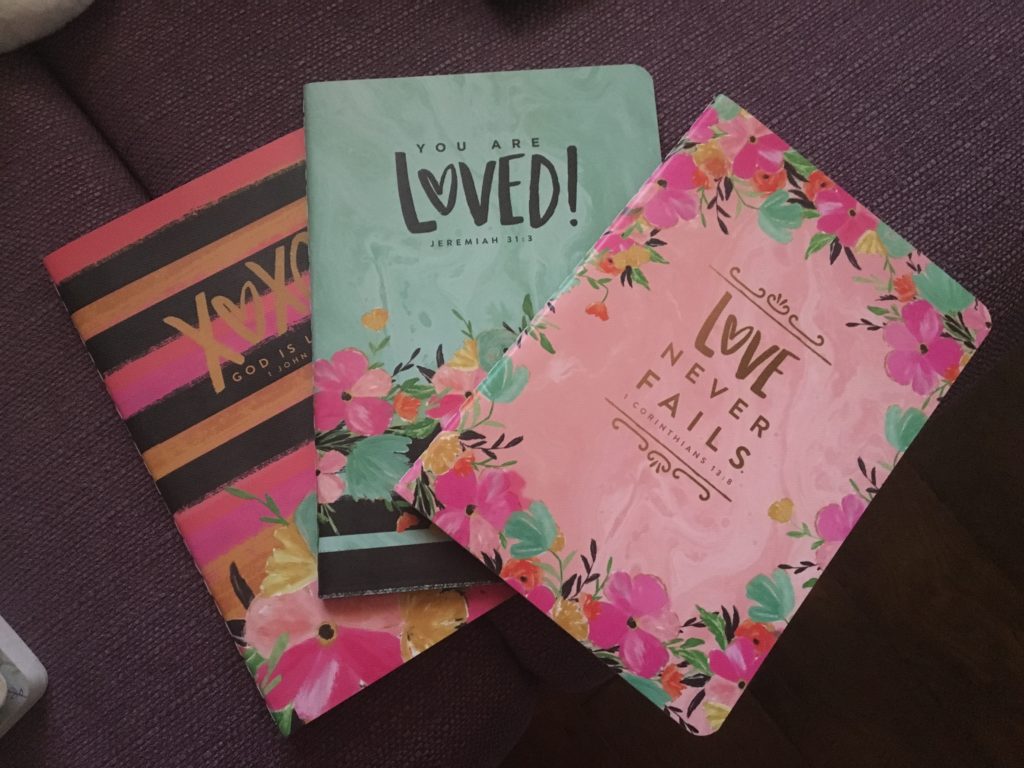 The Countdown to My Birthday
My 36th birthday is in 14 days! I'm all about birthdays and I'm planning a fun favorite things giveaway on the blog on February 23rd to celebrate! My husband has really gotten into the countdown this year (it only took him 10 years! HA!). He's been giving me sweet little gifts each day – a Classic 50's Dr Pepper, flowers, my favorite candy, bringing home dinner from my favorite place. I really appreciate the time and thought he has put in to making my birthday special! I'm also looking forward to the next 14 days of surprises.
The Quest
A few weeks ago I started Beth Moore's newest Bible study and it is SO good! It's totally different from your previous studies. This is a much more intimate study with lots of self reflection and journaling. It's been exactly what I've needed to pursue Jesus on a deeper level!