It's hard to believe January is coming to an end, however I'm excited for February! Starting tomorrow, the countdown to my 36th birthday is officially on! I LOVE my birthday! I also love sharing my favorite things each month! Here's my list for January…
Erasable Pens
Where have these been all my life? Someone shared them on Instagram and I immediately went to Target and bought some! I have been using them non-stop. They are PERFECT for my planner! If I mess up or an appointment gets canceled I can simply erase it! Brilliant!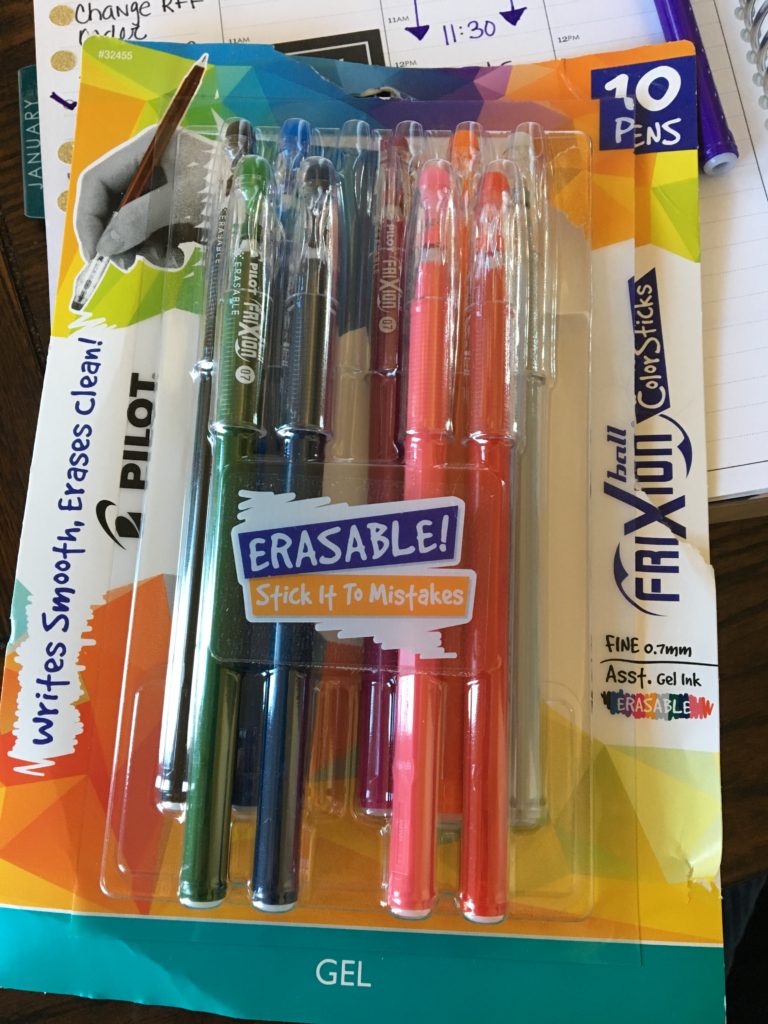 Sisters First
I seriously loved this book! I laughed out loud more times than I could count and I even shed a tear or two! It was a great book to start 2018 with! You can read the other books I read this month here.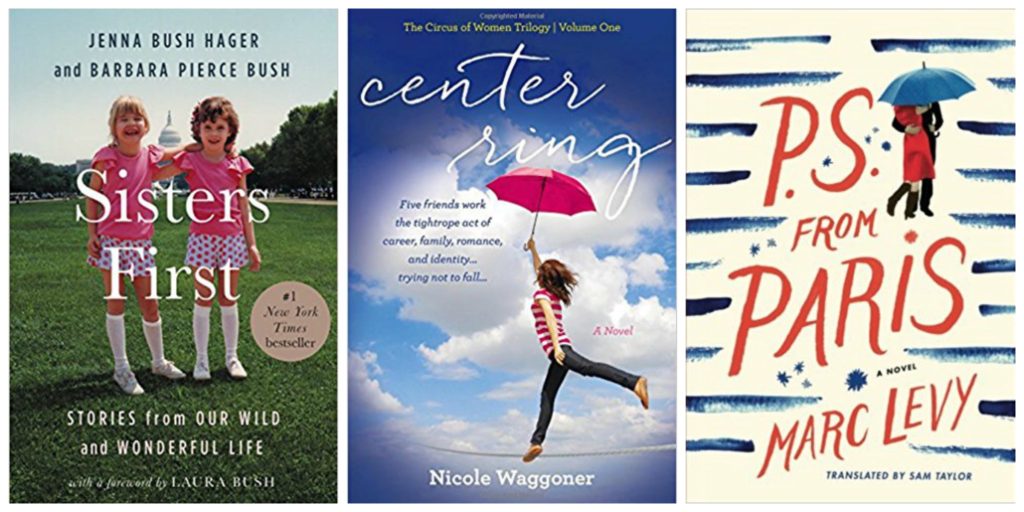 Teachers Pay Teachers
Jackson's speech therapist told me about this website and I. am. in. love! This website is a dream for teachers and homeschool moms! I have downloaded so many great activities to do with Jackson and the majority of the ones I've used are FREE! I just finished preparing lessons and activities for February! It's going to be a fun month full of love and hearts during while we homeschool half-time.
My New Laminator
I've printed so many fun resources off of Teachers Pay Teachers that I decided I needed to invest in a laminator. A friend told me about this one on Amazon and it's perfect!!! It was a great price and it does the job. I've been a laminating fool the past few weeks! Laminating makes me happy!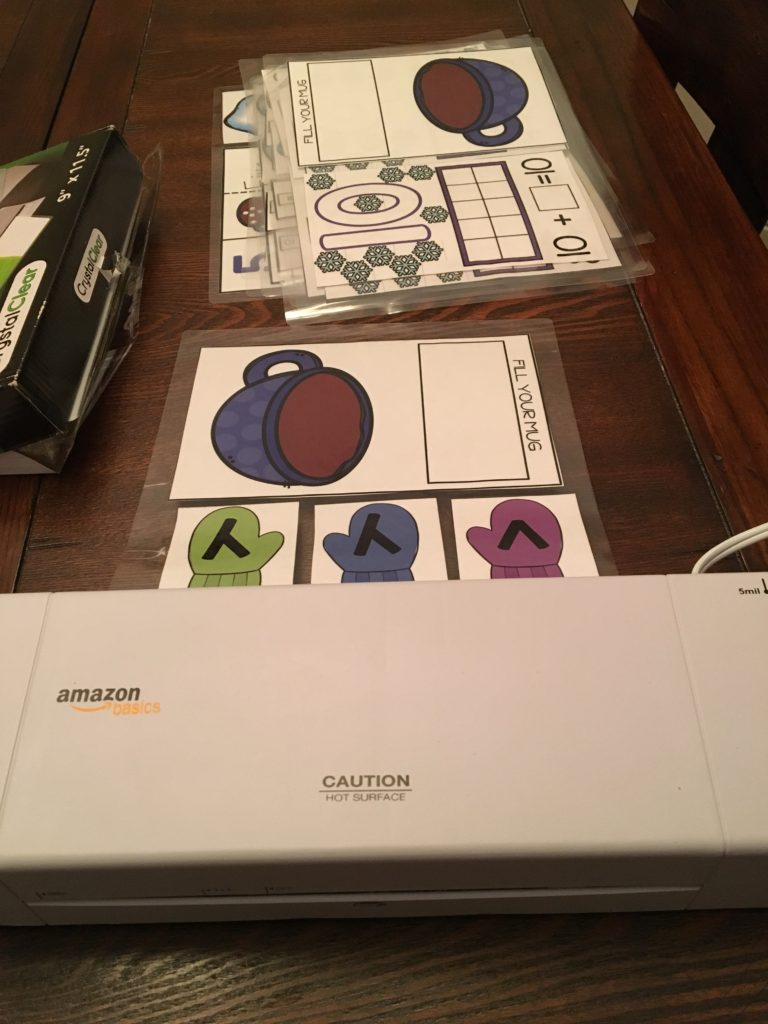 My Purple Couch
I've been wanting a sleeper sofa for our office for a while and when I spotted this one on Wayfair I just had to have it! It's purple y'all! Purple is my favorite color! It looks amazing against our grey walls! It's the perfect spot to do my morning Bible study, to read a book or to write a blog post. Added bonus, an extra place for guests to sleep! I couldn't pass it up because I got it for a great price!
I ordered the sign hanging above the couch here. It was the perfect finishing touch!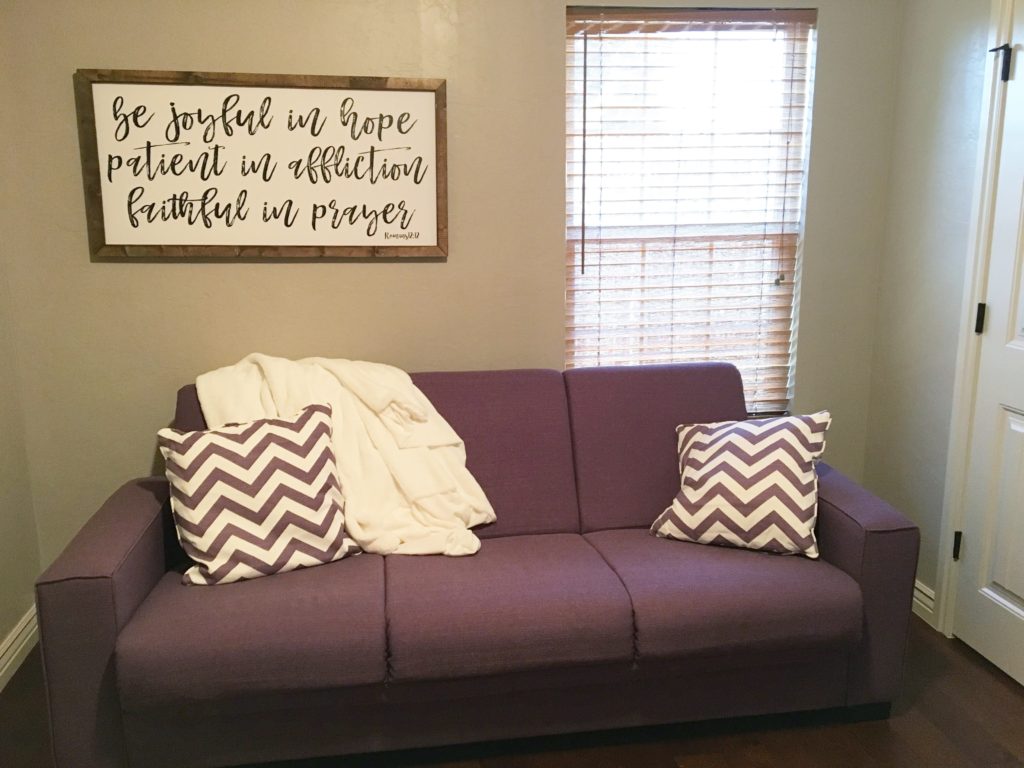 The Greatest Showman (The Movie and The Music)
My Facebook and Instagram feeds have been blowing up with praises for this movie and soundtrack. John and I finally got to see the movie on date night and we loved it. I downloaded the soundtrack before we even left the theater and it's been playing non-stop. The music makes me super happy!
Puppy Parties
We celebrated Jellybean's 2nd Birthday this month! Of course we had to have treats and a photo shoot!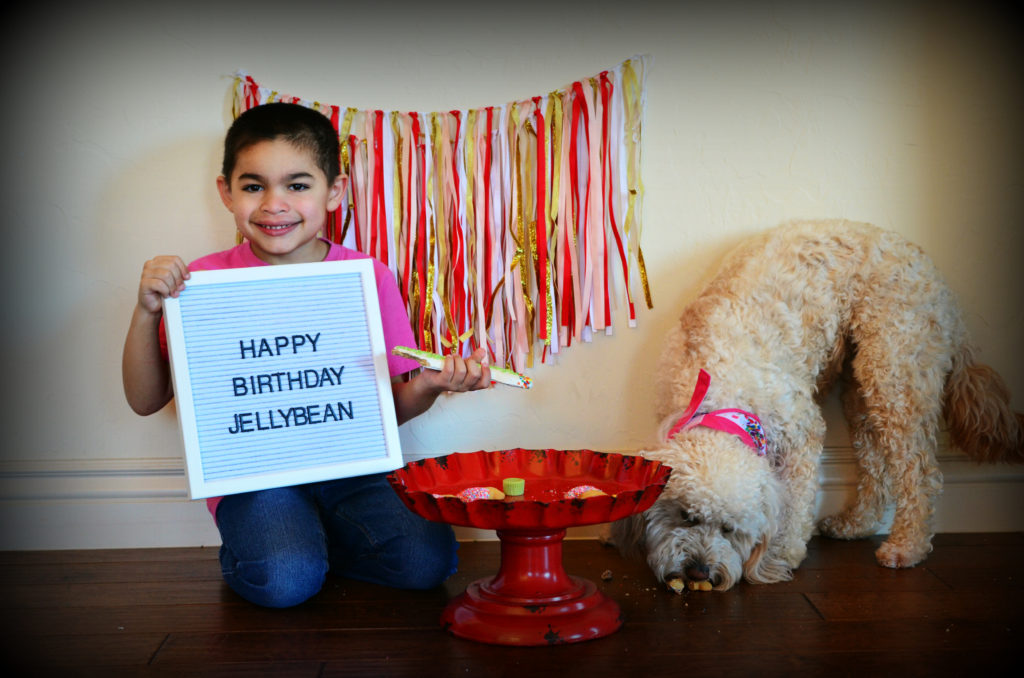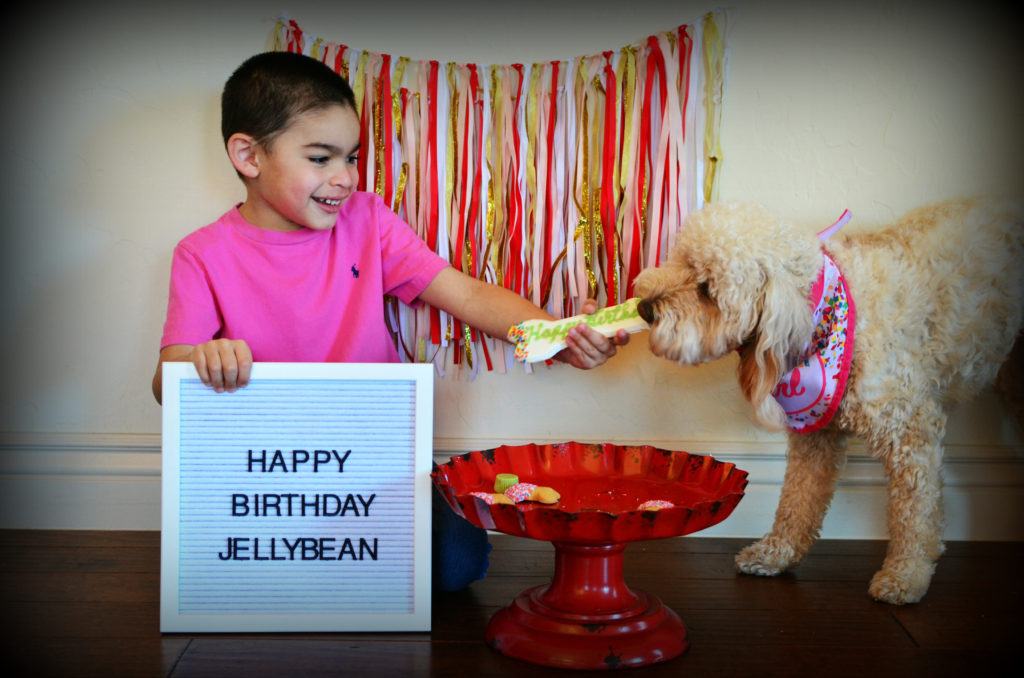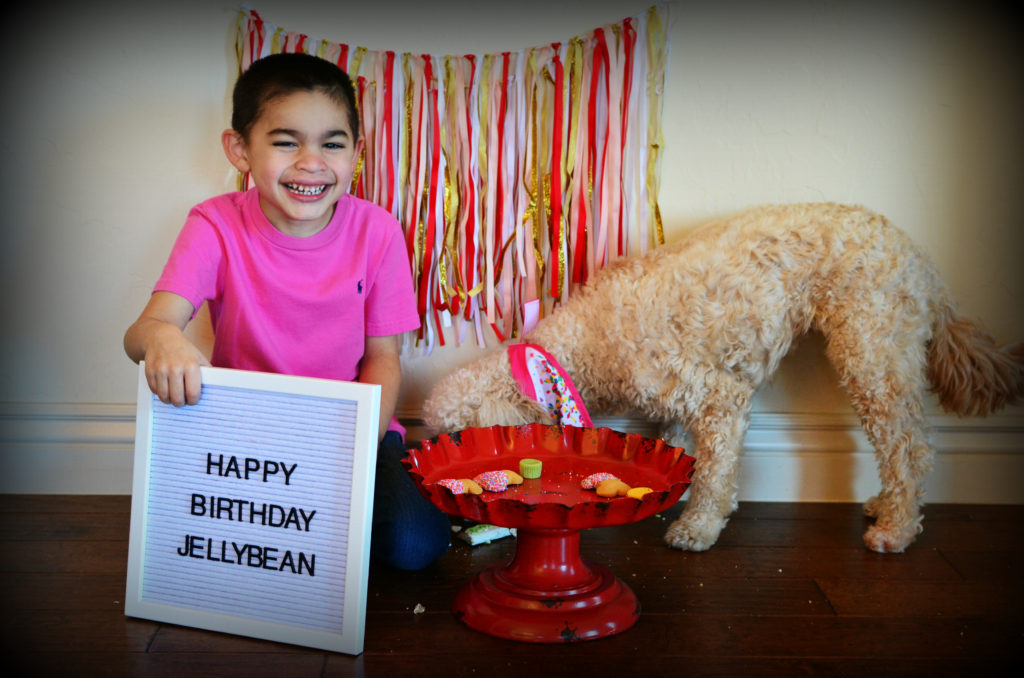 These Pics
Jackson and Harmonee have been besties since they met at story time when they were four-months-old. We decided to recreate some photos we took of them when they were three (I've shared a few below). We had their t-shirts made and captured these sweet moments between the two. They somewhat tolerate their mamas taking tons of photos. HA!