As September comes to a close, I'm reflecting on what I learned this month…
I have Quite the Competitive Streak
This is our third year to participate in the OKC Apraxia Walk and I was determined to raise $1000. The past two years we've been the top fundraising team and I wanted to earn that title again. Well, we raised $1000 and then $2000, but a team is still beating us by several hundred dollars. It's been a hard pill to swallow, y'all! John thinks I'm crazy! He doesn't understand why I'm so obsessed with winning. He thinks I should just be happy the walk has raised more than it ever has. I had no idea I was this competitive! I literally had to tell myself to take a chill pill! I had to give myself permission to stop pestering people to donate to our team. I had to realize that raising more than $2000 was a big accomplishment. The good news is Jackson is part of the Champion Club again this and he's recognized on the Apraxia Walk website. You can check it out here.
I Dig My Dark Hair
I usually go blonde for the summer, but this year it really took a toll on my hair! I'm naturally dark headed so blonde hair is hard to maintain. I went dark a few weeks back and I super duper love it! I'm really thinking I need to give my hair a break and not go blonde next year.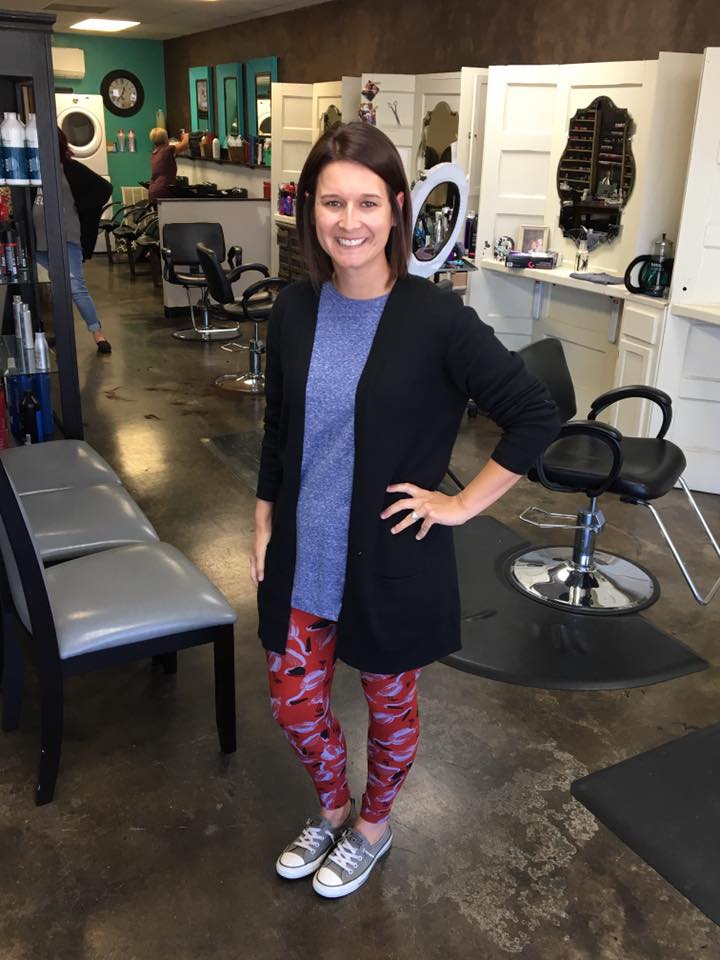 The Jackson Five Has Multiplied
I spent Labor Day weekend with some of my favorite people – my cousins. We call ourselves the Jackson Five! We got together at my parent's house in Texas – the cousins and their kids! It's pretty cool to see how the Jackson Five has multiplied. I also love how the roles have reversed. Growing up my cousin Casey was the only boy. Now sweet Ella is the only girl amongst the littles!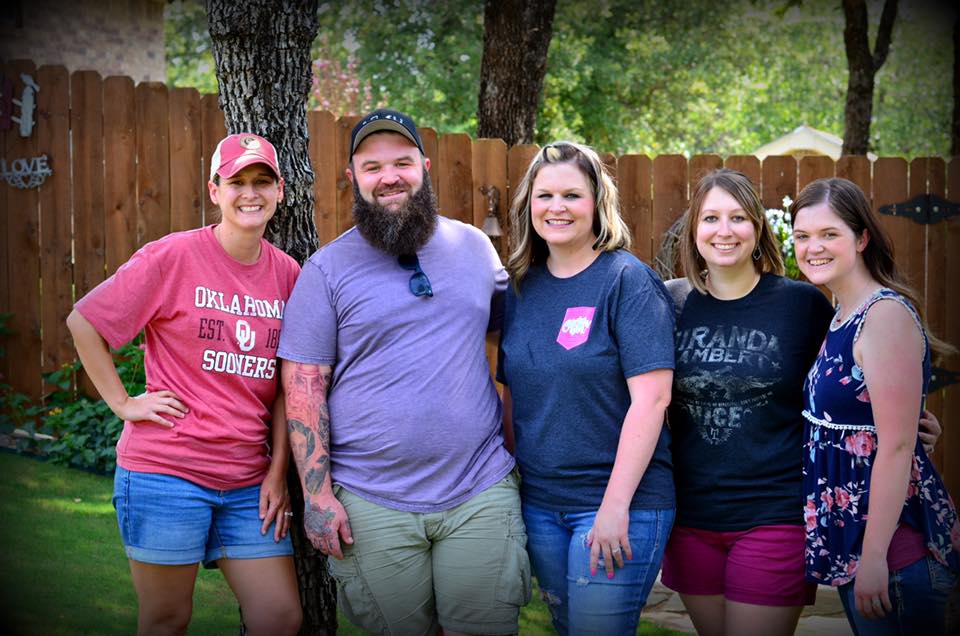 Community Is Worth Stepping Outside Your Comfort Zone
I've stepped outside my comfort zone quite a bit this month! I joined our neighborhood Bible study and have already met some really amazing women! I have invited people over for coffee and met others at a local coffee shop. I've reconnected with a fellow adoptive mama and have loved the time we've spent together. I'm feeling really hopeful about finding the community my heart has longed for this past year.
I'm Covering the Cost of Our Disney Vacation
I've been blown away by how my little photography business has grown the past few months. I started it because I wanted to help special needs families because photo sessions can be super stressful. I also wanted to save a little money to put towards our Disney vacation. I never dreamed I'd be able to pay for our ENTIRE Disney vacation! God is so good! He has answered so many prayers and provided so many wonderful families for me to photograph. Not only am I doing something I LOVE, but I still get to stay home with Jackson and be his mama first (which is so very important to me)!
Monday's Might Be My New Favorite
I hereby declare that Monday's are for: LulaRoe, dirty hair and baseball caps, Converse and candles. Writing without interruption. Warm chicken spaghetti straight out of the oven and a good book on your Kindle. Monday's are for laundry piled on the sofa and a new Bible reading plan. Monday's are for the mundane and magical moments that make up life.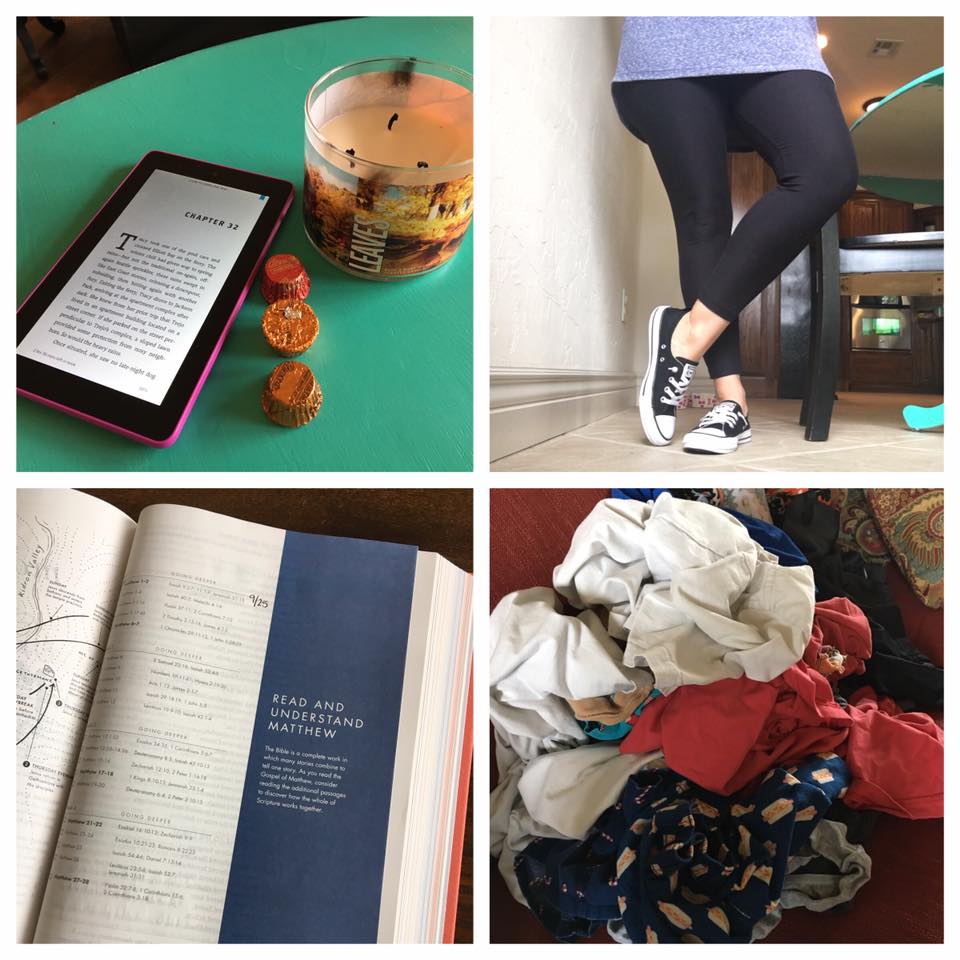 I Never Want to Forget His Silly Sayings
We went through a phase where Jackson was saying naughty words a lot!  Thankfully, he's replaced those naughty words with some cute ones. His current favorites are Oopsie Daisy, Thank You Very Much and No Way Jose. I'm still surprised any time something new and hilarious comes out of his mouth. I'm surprised because it's truly a miracle.