I cannot believe August has already come and gone! It seems like I was just buying school supplies and sending Jackson to his first day of Kindergarten. We now have two weeks of school under our belts and we're gearing up for a fun Labor Day Weekend in Texas. As we say goodbye to August, I eagerly anticipate my favorite time of the year – FALL!!!!!
Here's a few things I learned during our last month of summer…
I'm On Two Book Launch Teams
In the next few months I will be promoting Holley Gerth's new book, Fierce Hearted and Katie Davis Majors' new book, Daring to Hope. I am so excited to be a part of both of these launch teams! Both books are available for preorder. You can find Holley's here and Katie's here.
I will be sharing more about these books once I read them!

We Have a New Team Name
This year as we prepare for the 2017 Apraxia Walk, we are changing things up!
We have a new team name, but we're still raising funds for a cause that is near and dear to our hearts.
Will you join the APRAXIA AVENGERS and help us defeat Apraxia?
You can read more about our mission here or make a donation here!
We are $150 short of our $1000 goal!
Let's Hulk Smash Apraxia!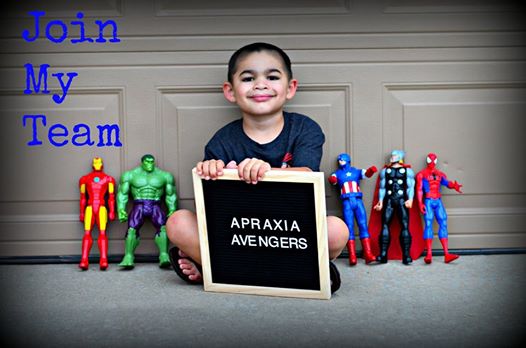 I'm Falling Even More In Love with LulaRoe
It started with leggings and now I'm addicted to the Patrick, Irma and Carly! These clothes are so comfy and cute! I've spent WAY too much money on LulaRoe lately! I love this Carly and can't wait to wear it with booties this Fall! I'm also dying to wear my new Sarah when the temperatures get a little cooler!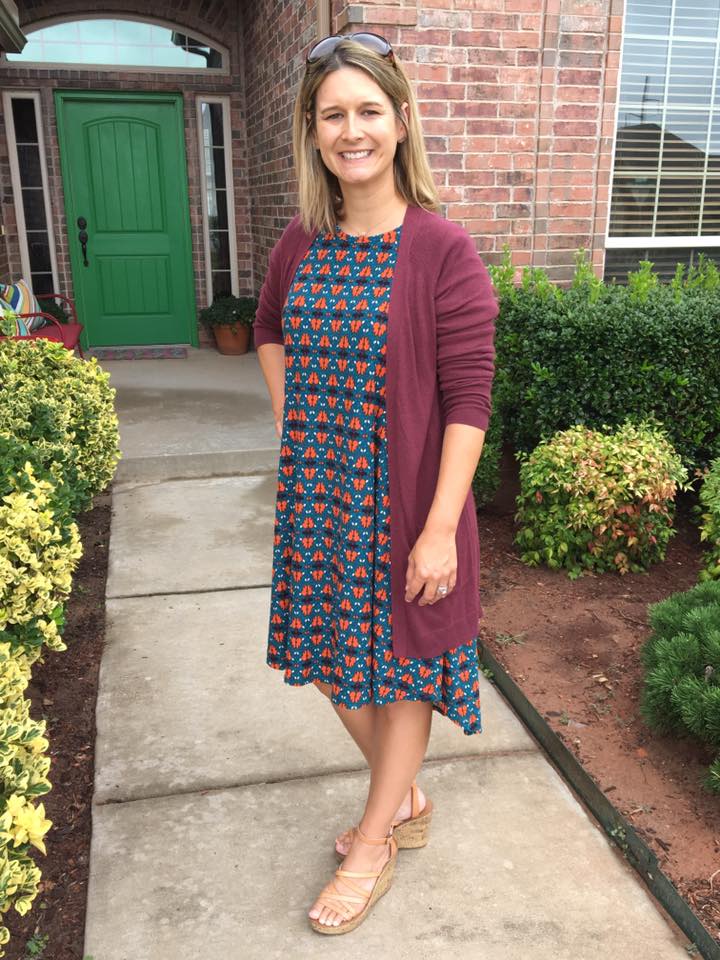 Jackson Can Sing Happy Birthday
Oh my goodness! Jackson went to a friend's birthday party last weekend and was SINGING Happy Birthday! I might have had to choke back tears! It was pretty much the sweetest sound I've ever heard! I wish I would have videoed it, but I was just in awe of the special moment! Take that Apraxia! Jackson is such an overcomer and hearing his voice never gets old! We are so thankful for the amazing progress he's made!
Finding Community Takes Stepping Out of Your Comfort Zone
I'm currently doing Lisa Jo Baker's Bible Study on friendship. It has been exactly what my soul needs and I highly recommend it! You can find it here. When we moved, my biggest prayer was that I'd find community. My heart yearns for it! Well, community takes stepping out of our comfort zone. Finding friendship takes vulnerability and initiative. I decided to join our neighborhood Bible study, which begins next week. I'm excited and hopeful that this is the first step in finding the community I crave!
The Right School District Makes a World of Difference
Kindergarten is going so well for Jackson. I am amazed by the services and support he's receiving at his new school! It's a totally different experience than we had last year! I am so glad we took a step of faith, sold our house and moved. I believe 100% that Jackson is exactly where he's supposed to be. He has an amazing teacher who is dedicated to making sure he succeeds. Jackson is excited to go to school every day and seems to really enjoy P.E. I know we might have struggles throughout the year, but we're in a place that is equipped to handle them. Jackson won't just be labeled a bad kid and boy does that make this mama feel good!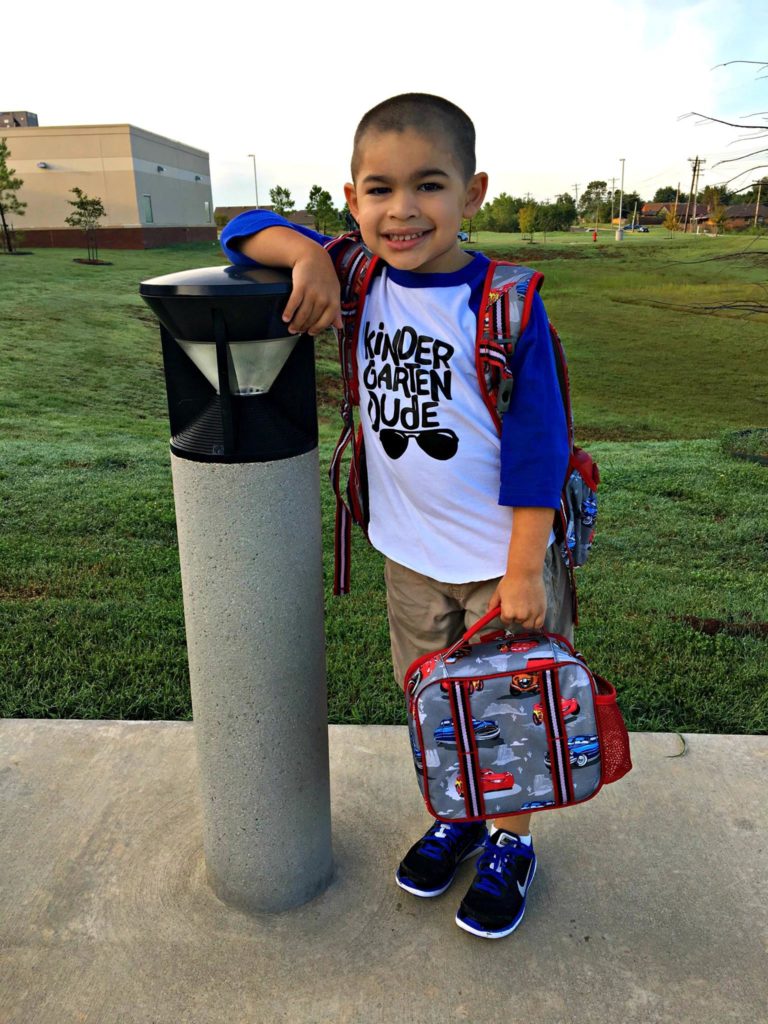 My New Groove (As A Stay-At-Home Mom)
Being a stay-at-home-mama to a child with special needs for five and a half years has been one of the hardest and holiest things I've ever done. It's drained me dry, but also brought me more joy than I can even begin to explain. During this new season, I want to be productive, but I also want to give myself permission to breathe. I wrote a little bit about finding my new groove here.
Once a Texan ALWAYS a Texan
I've lived in Oklahoma a long time, but I will forever be a Texan. My heart has ached and I have felt completely helpless as I watch my home state endure the devastation left by Hurricane Harvey!
Those of us living in Oklahoma know a thing or two about natural disasters. Tornadoes, anyone??
But in the midst of so much destruction, have been glimpses of hope and reminders that there is still A LOT of good in this world!
My prayer for my fellow Texans: When you go through deep waters, I will be with you. When you go through rivers of difficulty, you will not drown. When you walk through the fire of oppression, you will not be burned up; the flames will not consume you. (Isaiah 43:2)
Texas Strong!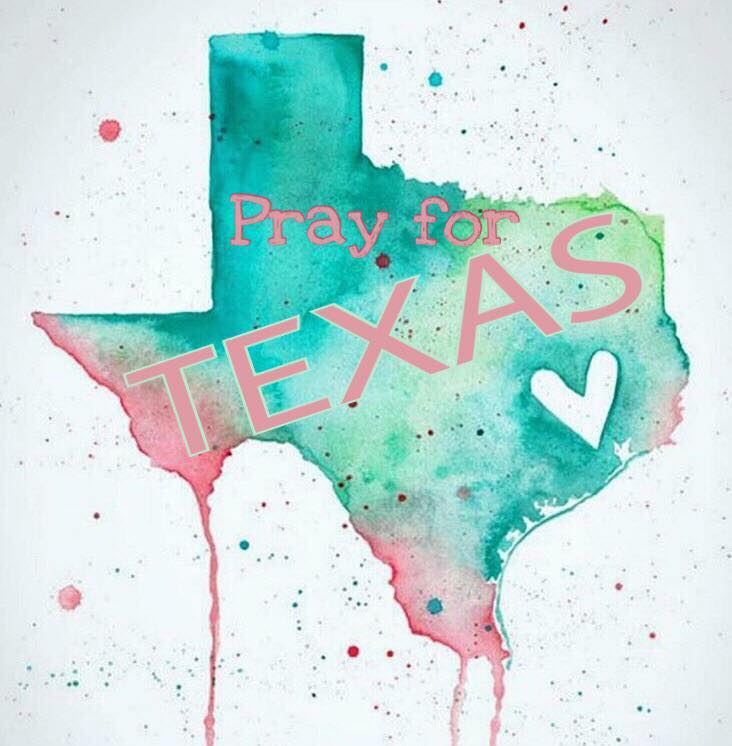 The Eclipse Was Super Cool
I totally waited until the last minute and had to buy glasses from a friend who had an extra pair. I checked out the view from Oklahoma, but man do I wish I could have seen the eclipse in the Grand Tetons! I watched it live on TV and it was amazing!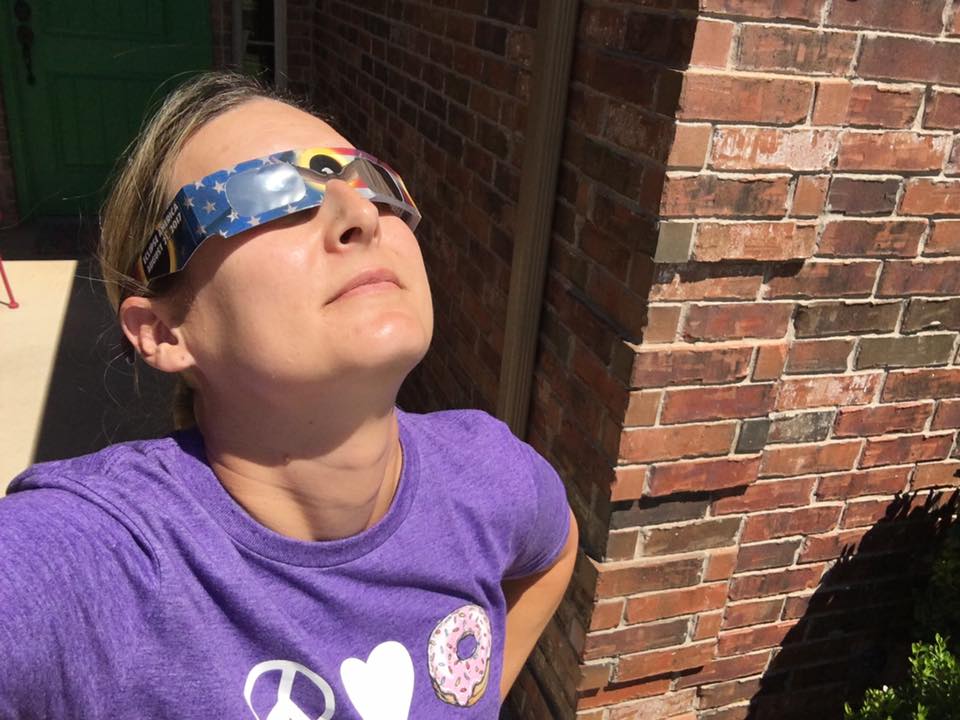 Burning Pumpkin Spice Candles In August Is Completely Acceptable
The temperatures have been pretty nice in Oklahoma the past few weeks! We've had several rainy and overcast days and I couldn't help but light my favorite Fall candle! The smell soothes my soul! I buy the Wal-Mart brand Pumpkin Spice Candles and they are AMAZING! They make my house smell incredible and they are super cheap!