Jackson is talking up a storm these days and he talks about superheroes A LOT!
The Hulk, Ironman, Thor and Captain America.
This year as we prepare for the 2017 Apraxia Walk, we are changing things up!
We have a new team name, but we're still raising funds for a cause that is near and dear to our hearts.
Will you join the APRAXIA AVENGERS and help us defeat Apraxia?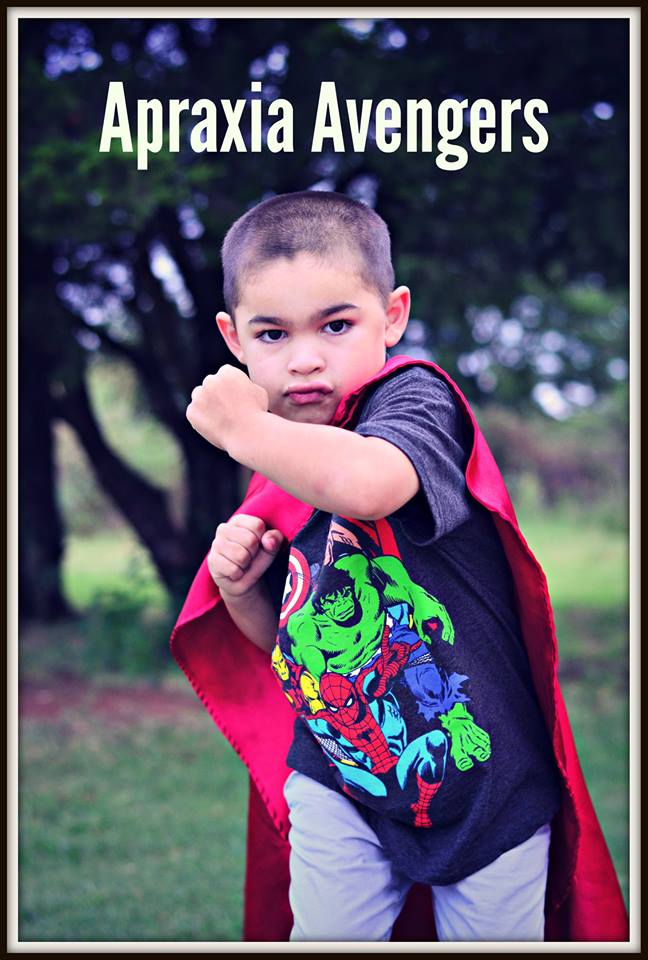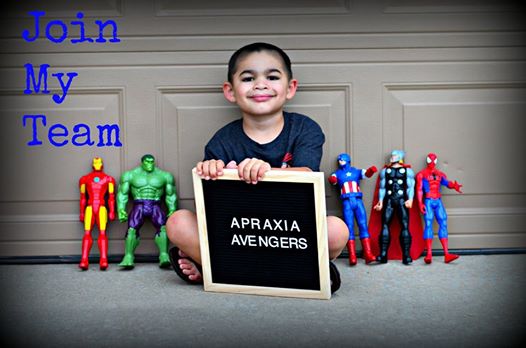 Childhood Apraxia of Speech is a neurological speech disorder that robbed Jackson of his voice for years!
The money raised through our local Apraxia Walk will help other kiddos like Jackson. Children with Apraxia need extensive (and expensive) speech therapy. Many families are denied coverage by their insurance companies and can't afford the ONE thing their children need in order to find their voice.
Jackson is the superhero in our story!
His perseverance, strong-will and determination (along with his amazing speech therapist) are the reasons he's talking today!
Jackson has found his voice but thousands of other kids have not.
We have a chance to be superheroes!
To make a donation click here.
We are SO close to reaching our $1000 goal!
Last year we were the top fundraising team for the second year in a row! Let's do it again!
Let's Hulk Smash Apraxia!