I haven't published a blog post in a month! Writing has sort of taken a backseat this summer. Jackson and I are soaking in the last of these summer days and I'm trying to come to terms with the fact he's about to start Kindergarten. Where in the world did the past five years go?
I feel like there will be plenty of time for writing when he's in school full-time. Right now we are going to the pool, stopping at Classic 50's for Happy Hour and taking too many trips to the toy store.
July was a fun month, filled with sweet memories and new adventures.
Here's a few things I learned…
Take All Your Antibiotics
I woke up with my throat on fire and it felt like I'd been hit by a bus. I took myself to Urgent Care, certain I had strep throat! After barely making it through the strep test (can you say gag reflex?) it was confirmed that I did in fact have strep throat! It was miserable. I got my antibiotics, took them and within 24 hours felt 100% better. I took a few more doses and then I stopped. Big mistake. If you don't take all the antibiotics your strep throat is going to come back. Oops!
He Can Handle A Haircut
Jackson has had several haircuts this summer and there have been NO tears. NO meltdown. He wiggles a little and covers his ears but we get it done quicker than ever! I NEVER thought this day would come! Haircuts have been so traumatic since he was about 2.5 years old. Here's to drama free haircuts!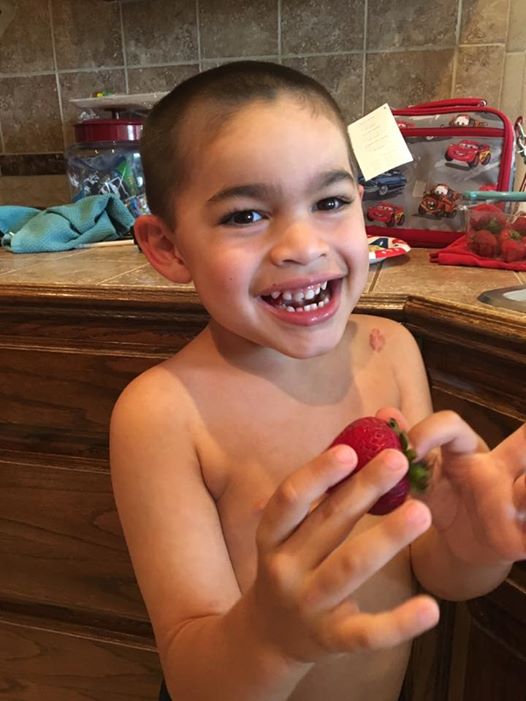 PB&J Is Back In the Rotation
After weeks of refusing the one thing he ate consistently for two years, Jackson has decided to eat PB&J again (and his parents rejoiced!) I'm so glad that breakup didn't last forever. I'm also thankful he's requesting food and eating much more than he did even a month ago! Victory!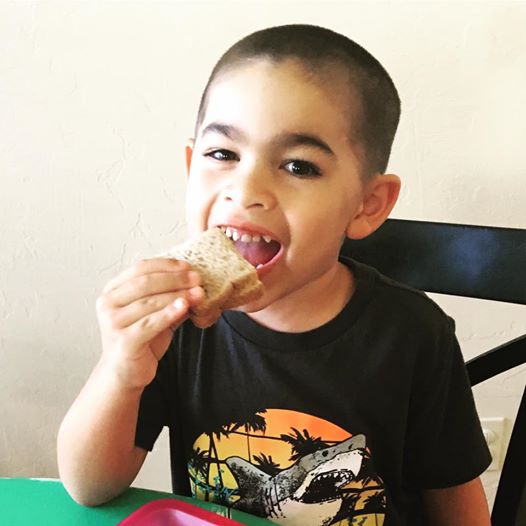 I'll Be Helping Coordinate the Apraxia Walk This Year
This year I am honored to help coordinate the Oklahoma City Apraxia Walk.
Raising awareness about Childhood Apraxia of Speech is something I am passionate about! We've walked a long, hard road to get to where we are on Jackson's journey. There so still many people who don't understand Apraxia and all that it effects.
I know my family and friends get tired of me posting about this cause – posting Jackson's updates – but I am his voice! I am his advocate. We have to raise awareness so kids with Apraxia receive the speech therapy they HAVE to have, so insurance companies will cover therapy (because we've battled ours many times when they've denied coverage) and so school districts will provide these students with the accommodations they need to succeed in the classroom.
Will you join our team? Will you donate to a cause that is near and dear to our heart?
You're not only helping Jackson, but thousands of other kids like him, and there are many of them who don't have anyone to speak up for them! You can join our team or make a donation here.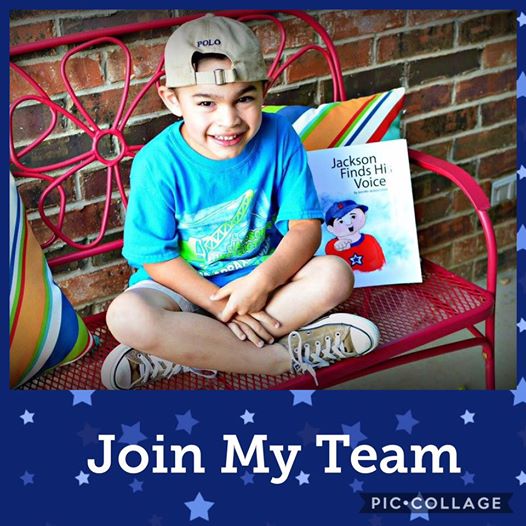 We're Going to Disney World
It's been my hearts desire to take Jackson to Disney World for quite some time. I grew up going to Disney World and my family made some magical memories. John never went as a child, but we spent our honeymoon at the Happiest Place on Earth! This year we decided to skip our beach vacation so we could take Jackson to meet Mickey and all his friends.
He's at the age where it will truly be magical! There are THREE very excited people in my house! The joy on Jackson's face when we told him and his squeals were priceless! We'll be celebrating his 6th birthday and an early Christmas at the happiest place on earth and we'll be kicking it off with Mickey's Very Merry Christmas Party!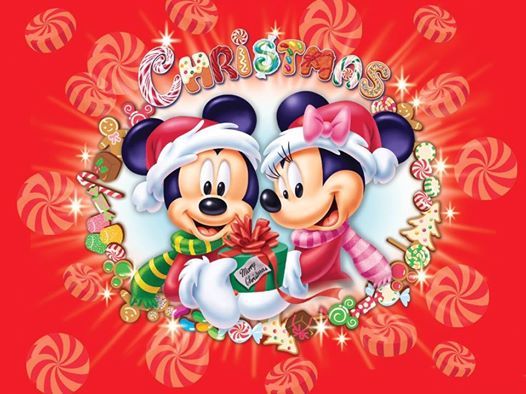 You Know You're A Stay At Home Mom When…
You walk out wearing a dress and your son says, "Where's workout shorts, mom?"
Take The Leap of Faith
Signing up to be a Rodan+Fields consultant was SO outside my comfort zone, but I'm so glad I did! In my second month I made Executive Consultant! I love the products, I'm having fun and I'm saving money for our Disney vacation!

I've Been Entrusted With Much
Not long ago a lady left a pretty awful review of my children's book on Amazon. The basis for bad review: my Christian faith.
Yes, I write about God having a plan for Jackson; that he is fearfully and wonderfully made. I believe those things to my bones.
We would have NEVER made it this far in our special needs journey had I not had my faith to cling to.
Anyway, the lady was MAD. She made sure to tell me that she had marked through every mention of God and faith and rewritten those parts. She also complained that she had lost $10. (Um, I guess returning it to Amazon never crossed her mind).
A few days after reading her review, I was doing my Bible Study and found myself in 2 Timothy. Paul is imprisoned, in chains, suffering for the Gospel. But there are five words that bring such hope.
"But God's word is not chained!" (2:10).
Beth Moore says, You can bind and gag the messenger but you cannot bind or gag the message.
This woman immediately came to my mind. She might have marked all over that book; but she did NOT mark out the word of God. She doesn't have to agree with my words or my faith. Hers was not the first (or last I'm sure) negative, hateful review.
I wrote that book not only to raise awareness about Apraxia, but to point others to MY SOURCE OF HOPE.
That is what I've been called to do.
God has entrusted me with the Gospel and given me the gift of writing – I will use it for His Glory.
Beth Moore also says, Your faithfulness is the key to somebody else's faith.
As Christians, we have been entrusted with much. Life gets hard – some days my faith is rock solid and other days it's shaky. Yes, we will be persecuted. But our faithfulness can be the key to someone else's faith.
Let that sink in…