God Answered A Prayer (But Not Exactly How I Expected)
At the beginning of PreK I began praying Jackson would find a buddy. One of my biggest fears is Jackson won't have friends. Social situations can be hard and when he's around other kids his age some of his differences are more apparent. I desperately want him to have little boys to hang out with. I've prayed about this many times (but maybe not as fervently as I should).
No, Jackson doesn't have a group of boys he plays with on a regular basis. No, he doesn't get invited to many birthday parties or playdates.
But God sent one little boy to be his buddy this year.
I'll call him "L"
Jackson and L were buddies from the get-go! They were partners for centers and Jackson talked about him often. His teacher always commented on their friendship. When I visited Jackson's class for Apraxia Awareness Day, L told me, "I always understand Jackson."
In that moment I realized God had answered my prayer.
L was the friend I prayed Jackson would find this year. No, the friendship didn't look how I thought it would. The boys didn't play together outside of school, but at school they were a pair. The teacher passed my phone number on to L's mom and I'm hopeful that maybe she'll make contact this summer so the boys can get together. But if not, I'm thankful for the season of friendship Jackson and L shared.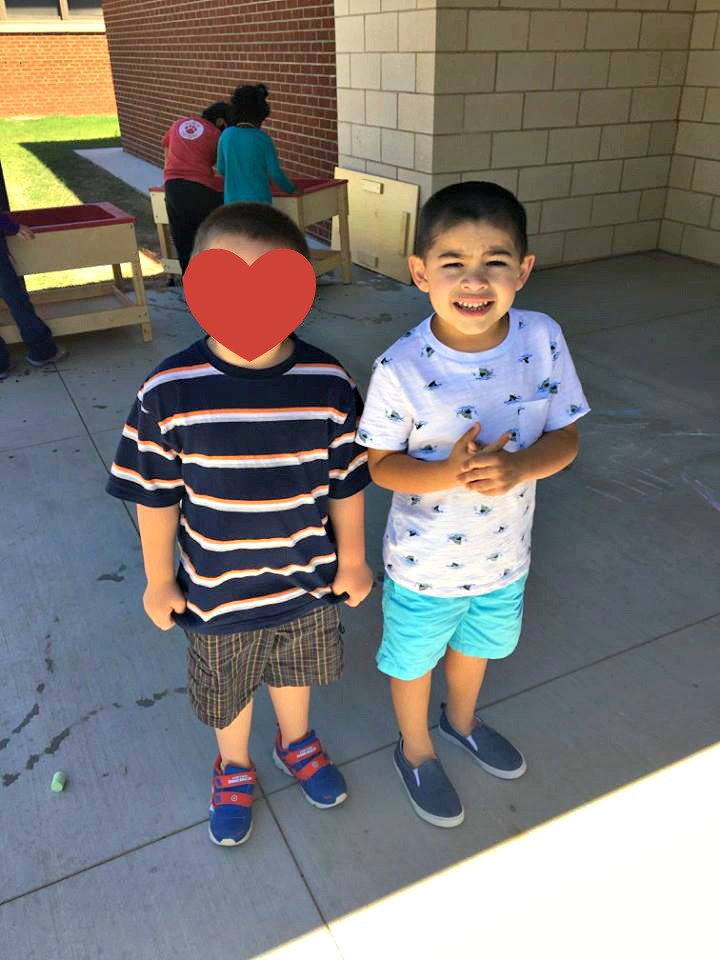 My Book Made It To Australia
I woke up to find this photo on social media! This sweet little thing has Apraxia and lives in Australia. She was so excited to read Jackson Finds His Voice! I was so excited that her mom shared this photo with me!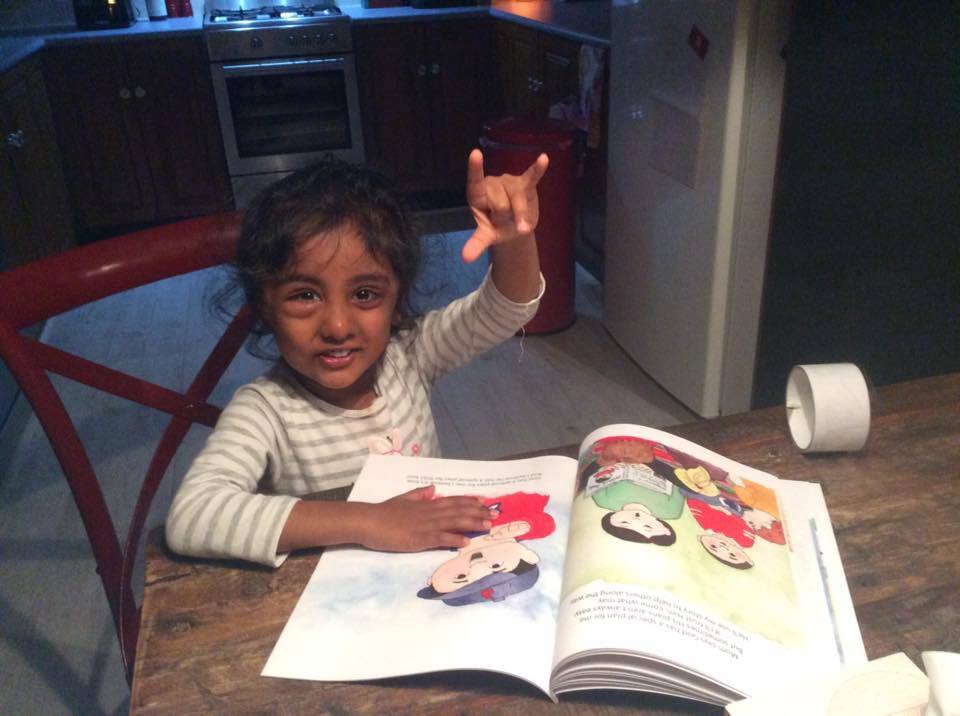 A lot More About Dyspraxia
The more I read about Dyspraxia, the more I learn about Jackson. It's like pieces of the puzzle are falling into place. I read this article the other day and it was very informative. Jackson struggles with almost all these things. It was so helpful reading about Dyspraxia from someone older who has the disorder and understands just how challenging it can be.
The Difference Nine Months Can Make
I cannot get over how much Jackson has changed between his first and last day of school photos! We had A LOT to celebrate on his last day of PreK! Mainly, we both survived!  This year had some really hard moments, but we ended the year in a much better place than we started! Jackson had months of smiley faces on his daily calendar and he's talking up a storm! The kid still struggles to write his name, but his creativity and imagination surprise me every day! He is full of joy and very intelligent. He has an amazing sense of humor. His laugh is contagious and he can be quite the little jokester! I cannot say this enough, he perseveres. He never quits, even when things get really hard. I have no doubt that drive will take him far!  So Long Prek; Look Out Kindergarten!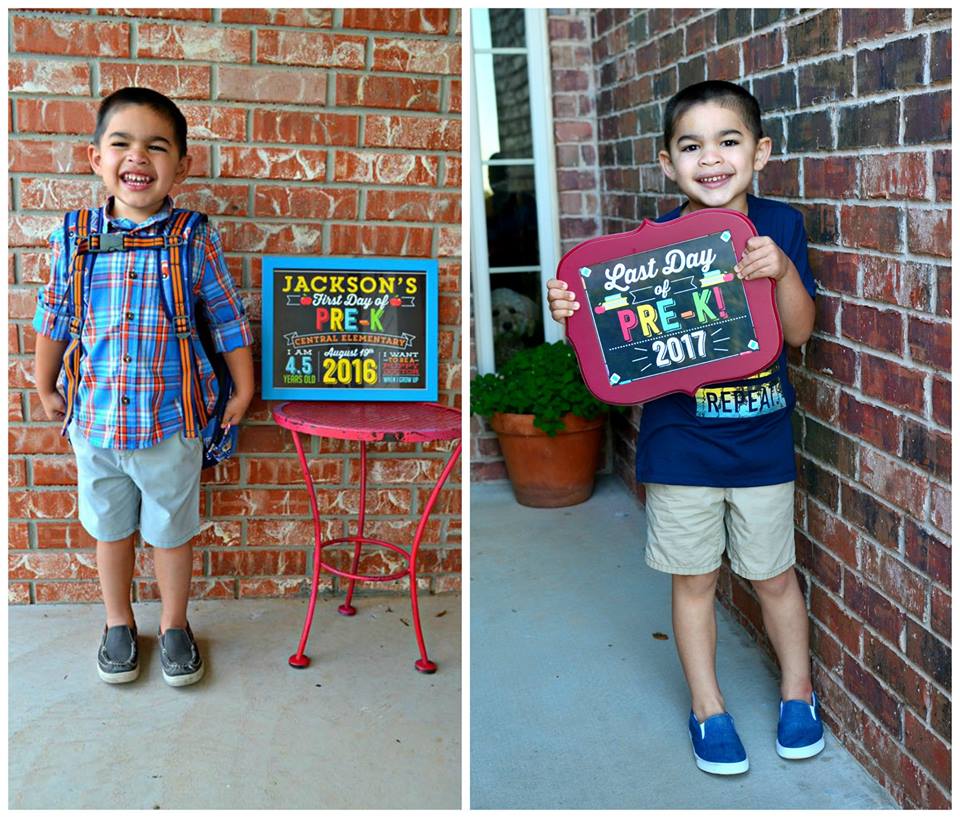 Legos Make A Pretty Good Mother's Day Gift
Jackson gave me a set of Frozen Legos for Mother's Day. When John took him to the store he told him, "Not boy Legos Dad, girl Legos!" I had SO much fun putting them together. I didn't have Legos growing up, so it was fun to have my own girly set!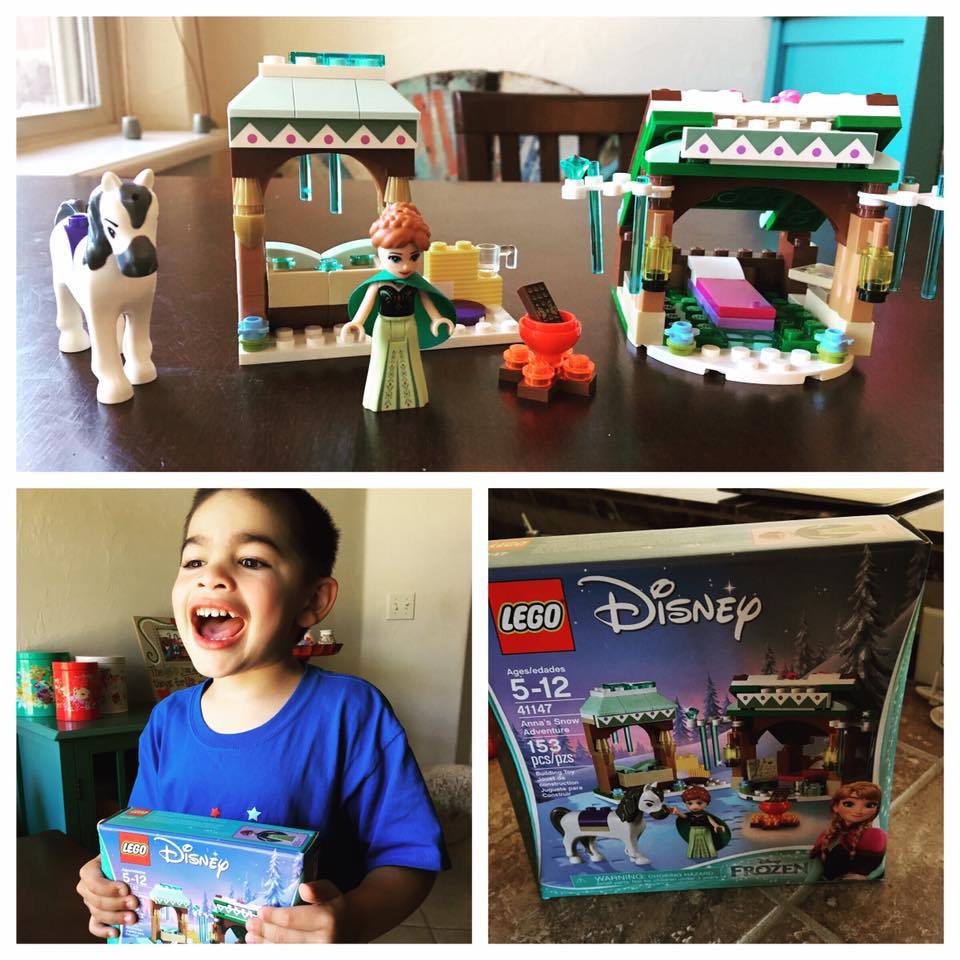 Jackson Broke Up With PB & J and I'm Grieving Just a Bit
I've probably made a million peanut butter and jelly sandwiches over the past two years. This month Jackson decided he was done eating them. It's been a really hard adjustment. You can read more about it here and here.
There's A New Race Car in Town
And his name is Jackson Storm! We are counting down the days until Cars 3 comes out! Every time the preview comes on TV Jackson asks if it's time to go to the movie theater. We will definitely be there opening weekend!
Sometimes The Best Photo Is The Practice Shot
These two have been spending summers together since they were chubby little things barely able to sit up in a kiddie pool! The other day we had a little summer photo shoot. As I was adjusting my camera settings I snapped this photo and it's pretty much perfection! I also love the one of them eating popsicles.