Jackson hasn't touched a peanut butter and jelly sandwich in over a week.
This is the kid who ate them every. single. day. for about two years!
I wrote a little bit about my food concerns earlier this week. You can read all about that here.
The big question I've asked myself this week is, Should we look into food therapy?
We had an appointment with Jackson's developmental pediatrician Thursday. I shared my concerns about Jackson's very picky eating habits and his sudden dislike of PB&J. I shared how guilty I feel when I make him the same meal over and over and over again. I asked about feeding therapy.
The doctor told me I could relax.
She told me to take a deep breath and not let the eating thing stress me out.
She said he actually eats a lot more than many kids (even though some of it isn't healthy and he doesn't eat a single vegetable). She said to keep making him the things he does eat, while continuing to offer him new foods to try.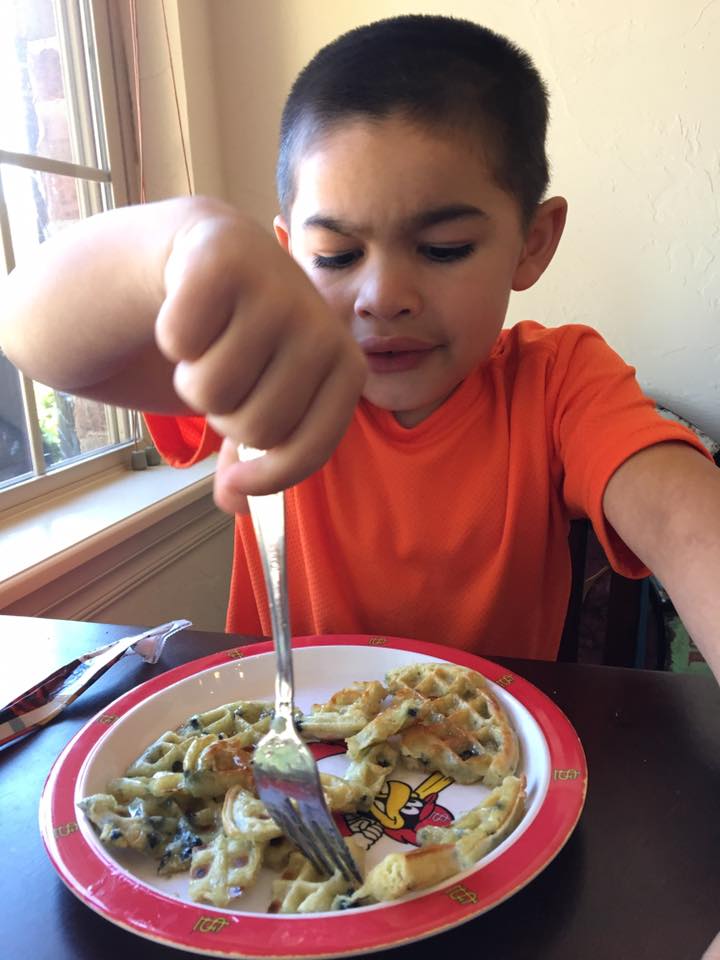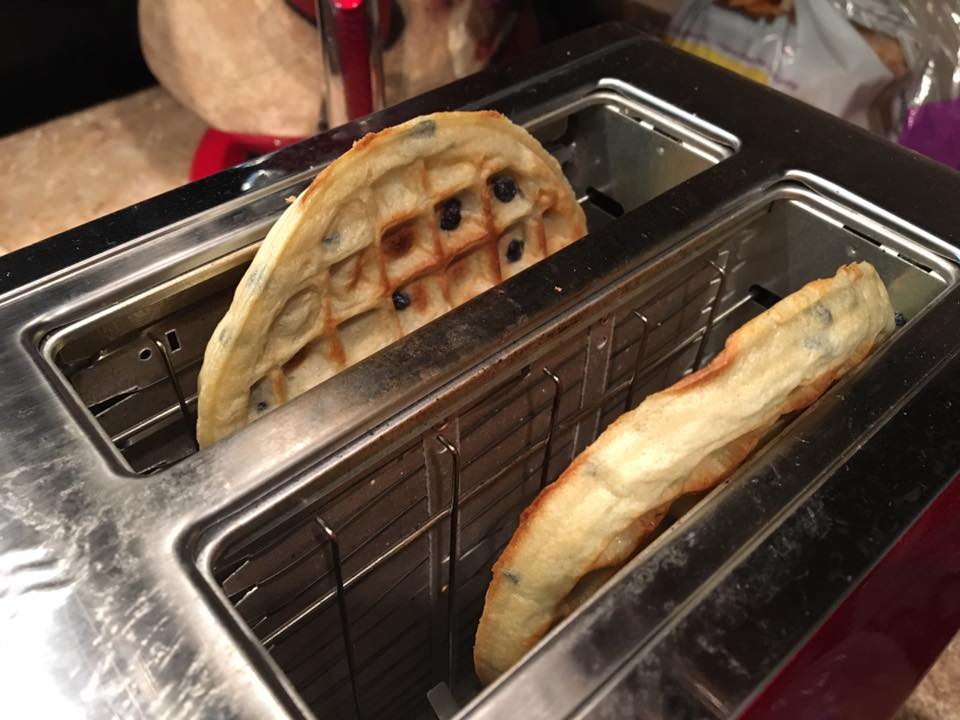 If he tries the new food great; if he doesn't, it's okay!
This week Jackson traded in PB&J for blueberry waffles.
He's eaten them multiple times this week; sometimes twice a day.
Do I wish Jackson ate a wider variety of food? Yep!
Do I wish he'd eat a green bean or two? Definitely.
Will I feel guilty making him the same meal again and again and again? Probably; but I'm going to try harder not to.
I should focus on the fact that we don't have to do feeding therapy, my kid is healthy and I finally get a break from making peanut butter and jelly sandwiches.