I've been making peanut butter and jelly sandwiches daily for at least two years.
I'm serious.
The sandwiches have been our saving grace. There are some days Jackson eats one for lunch and dinner.
I've often complained about having to make another PB&J. Today I'm wishing I would have kept my mouth shut.
PB&J is pretty much the only thing Jackson eats consistently and he hasn't touched his sandwich the past few days.
Maybe he's just burnt out. I'd totally understand that.
I couldn't eat a peanut butter and jelly sandwich everyday for months on end.
But I'm stressing.
What will he eat now?
What will I put in his lunch when he starts Kindergarten?
Yea, so maybe I'm jumping to conclusions just a bit; but feeding Jackson is stressful, and my go-to option might be obsolete.
Some would say Jackson's a picky eater. I've been told I should offer him exactly what we're eating for dinner and not make him a separate meal. If I did that my child wouldn't eat.
My child is the one who had a difficult time transitioning to solid foods. I tried making homemade baby food and failed. I could never get it smooth enough for him. He still has texture issues. Don't even ask him to try an apple.
My child is the one who often says certain foods are scary. 
My child's list of foods include: blueberry waffles, yogurt, the breading of a corn dog , French fries, strawberries, pop tarts, cheese pizza, donut holes, chips ahoy cookies, chips and vanilla ice-cream.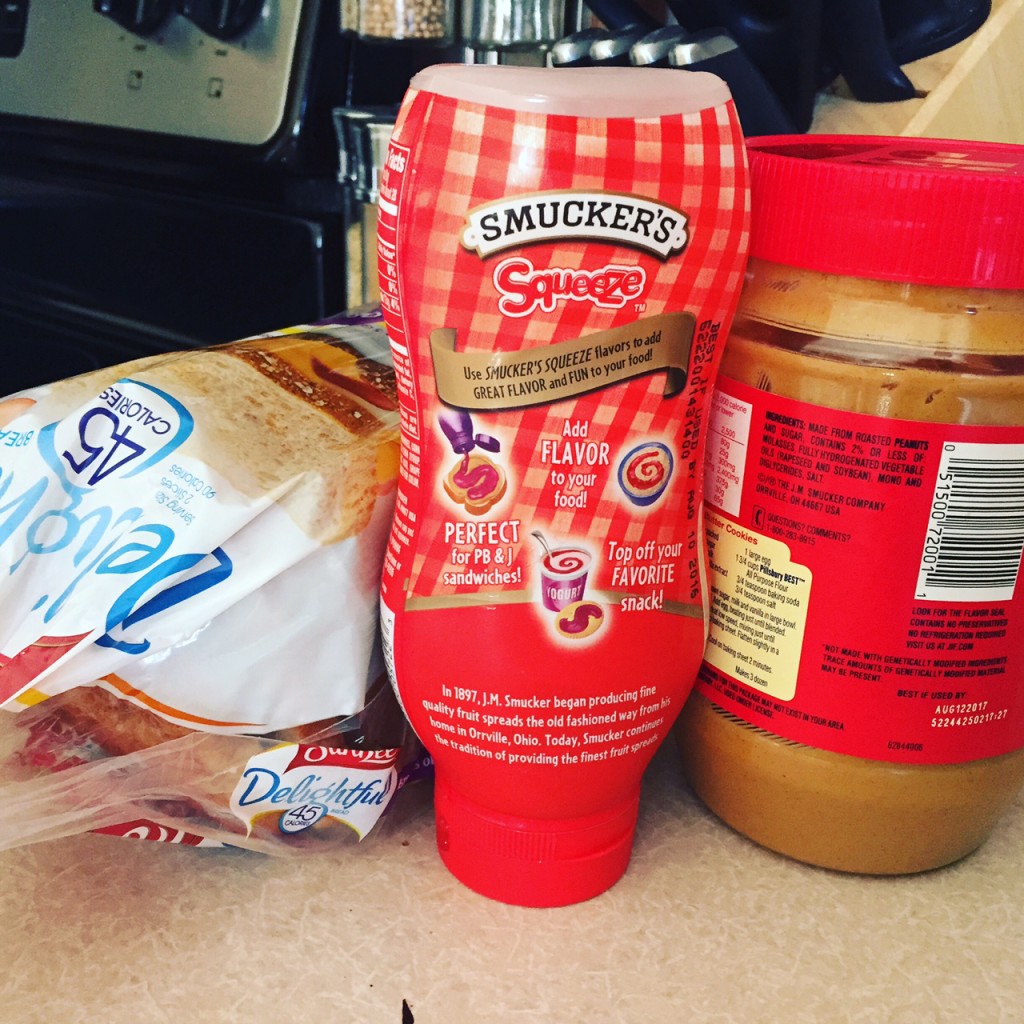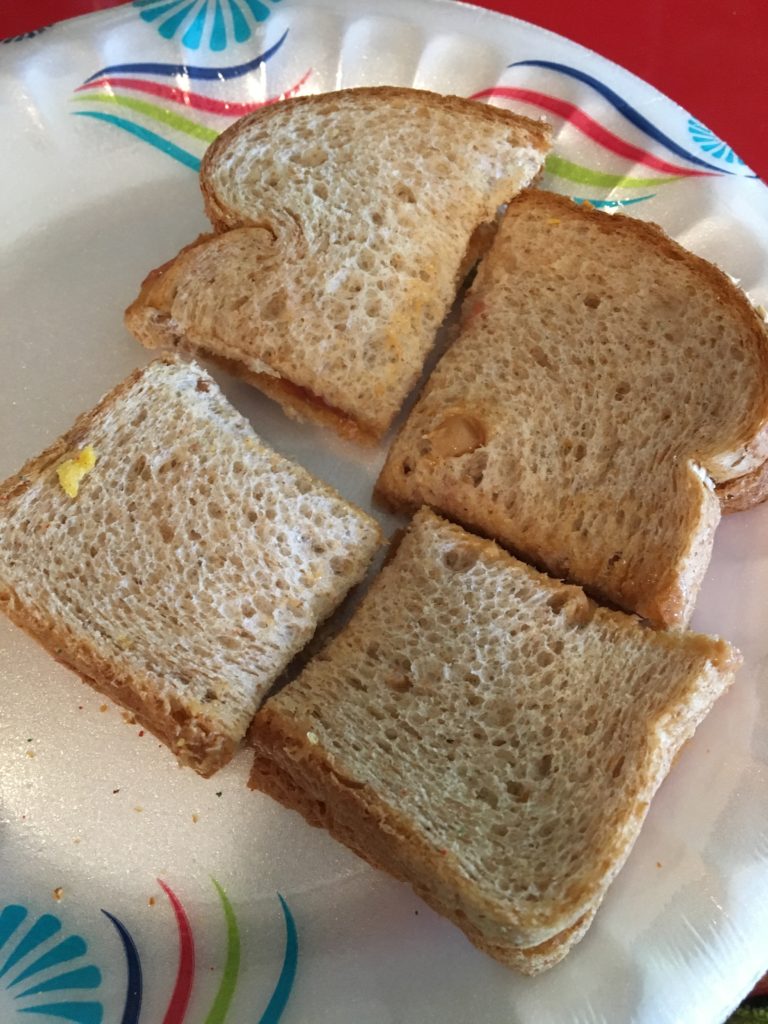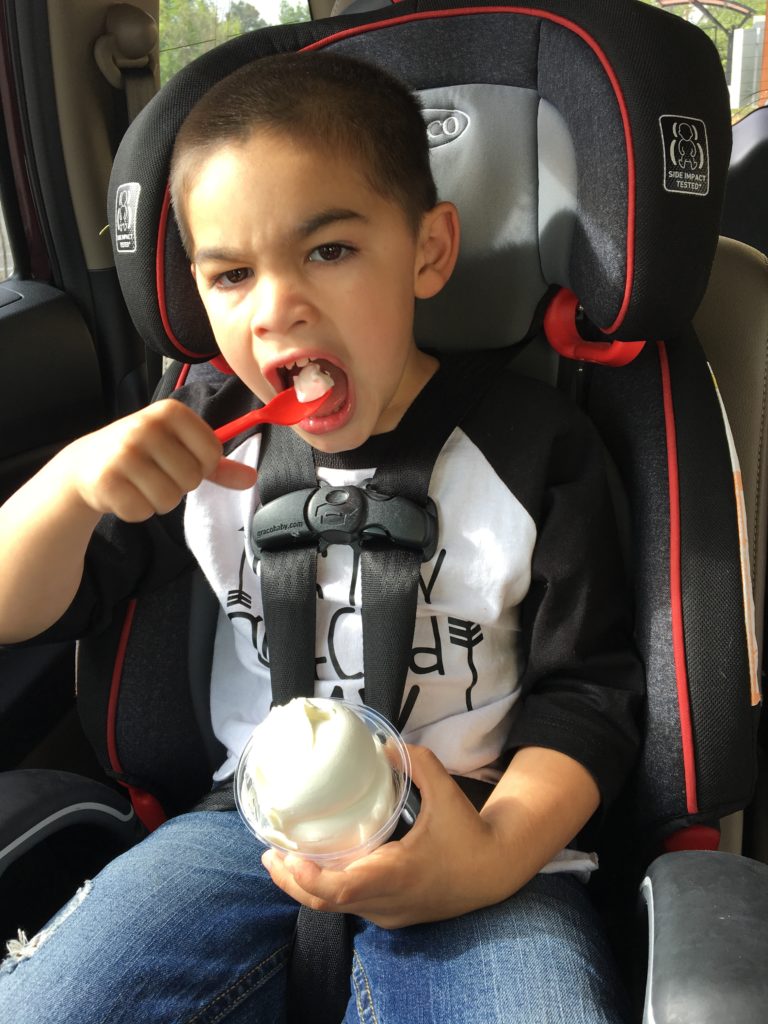 He doesn't eat a single vegetable.
He won't eat meat.
Thank goodness he loves milk.
Somedays he'll eat spaghetti and other days it's scary.
I dread making his meals.
I throw away a lot of food.
I also feel an extreme amount of guilt that the contents on his plate are identical every. single. day!
I'm starting to wonder if we need to look into feeding therapy.
According to the Dyspraxia Foundation's website, children with Dyspraxia often have feeding issues such as milk allergies, colic and restricted diets.
Jackson had colic.
Jackson has a very limited diet.
Jackson also has Sensory Processing Disorder which can make eating certain textured foods difficult.
I'm praying I haven't made my last PB&J.
I'm also planning to talk to our speech therapist and developmental pediatrician this week to see if we need to consider feeding therapy.
Mealtime shouldn't be this stressful.