The Trapped Girl By Robert Dugoni
This was the fourth book in the Tracy Crosswhite series and I think it's safe to say it was my favorite of the four. I'm not sure if Dugoni plans to write more books in this series, but I hope he does. I've really enjoyed these murder mysteries based around a female homicide detective.
In this book, a body is discovered in a crab pot off the harbor in Seattle. There are many twists and turns as Tracy and her team work to identify the body and catch the killer. This book will leave you guessing until the end.
Never Unfriended By Lisa Jo Baker
When I learned Lisa Jo was writing a book on friendship, I immediately preordered it. I couldn't wait until it released in April. Thankfully, I made the launch team and didn't have to wait until April 4. This book is gut-wrenchingly honest about friendship. Because let's face it, friendship is all sorts of messy and glorious.
Lisa Jo bravely writes about the hard topics of comparison, jealousy, loneliness and betrayal. She tackles all the hard stuff while pointing her readers back to Jesus and how He views friendship. She's vulnerable and courageous with her words.
If you've ever been betrayed by a friend, hurt a friend, felt lonely or desired deeper friendships, then this book is for you. I will be giving my preordered copy to one lucky blog reader on April 4th!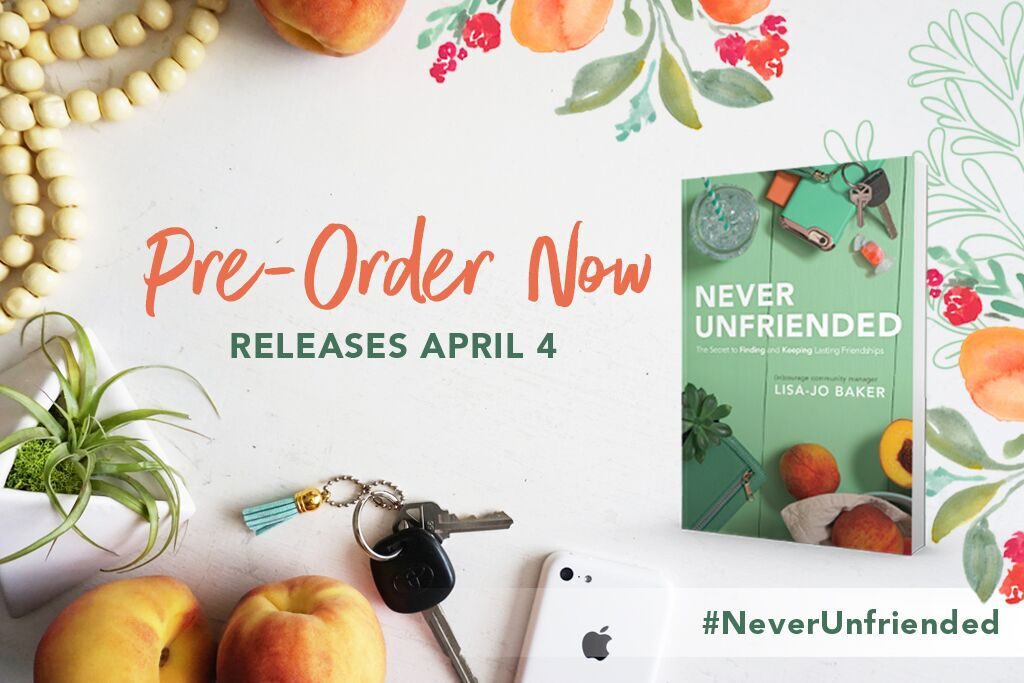 The Happiness Dare By Jennifer Dukes Lee
I've heard a lot of good things about this book and just started reading it a few days ago. I hope to finish it by March 31, but with a big move ahead of us, I'm not making any promises. Maybe I should have put it on my April list??
But I will say these words caused me to stop and underline: The source of your happiness is already inside you – and it won't demand that you try harder or pretend you're someone else. 
And then there's these (and they made me face the fact that summer is right around the corner and my shorts are a little too snug): And sometimes it's the little irritations that chisel away at your joy: your jeans don't fit like they used to…
All Things New By Kelly Minter
I am a huge fan of Kelly Minter's Bible studies! All Things New is based on 2nd Corinthians and it's already drawing my heart closer to Jesus. Paul writes this letter to a group of people who don't like him, who judge him and question his character. Paul, however, keeps his heart wide open and loves them the way Jesus has called him to love. I have no doubt God will reveal beautiful nuggets of truth through this study.