Wednesday we found out the offer we put on a new house had been accepted.
The purpose of our move is simple: Jackson's education.
We are moving to ensure he's in a smaller classroom and part of a district with programs that better meet his needs.
He cannot thrive and become all God created him to be in a classroom with 28 other kids. He's barely making it in a classroom of 15.
Wednesday we were celebrating and Thursday we started questioning every decision we've made up to this point.
Thursday we found out all of Jackson's speech therapy is being denied by insurance AGAIN!
After fighting the insurance company a big part of last year, we finally got speech covered through his sixth bday. But in January, John's provider changed. The change was supposed to mirror the previous plan and not affect Jackson's coverage.
So here we are about to buy a new house and wondering how we'll pay for speech therapy if insurance keeps denying it.
Not moving isn't an option; but neither is speech therapy.
Earlier this week I read these words in 2 Corinthians 12: That is why, for Christ's sake, I delight in weaknesses, in insults, in hardships, in persecutions, in difficulties. For when I am weak, then I am strong.
Our trials are meant to turn our eyes to Jesus.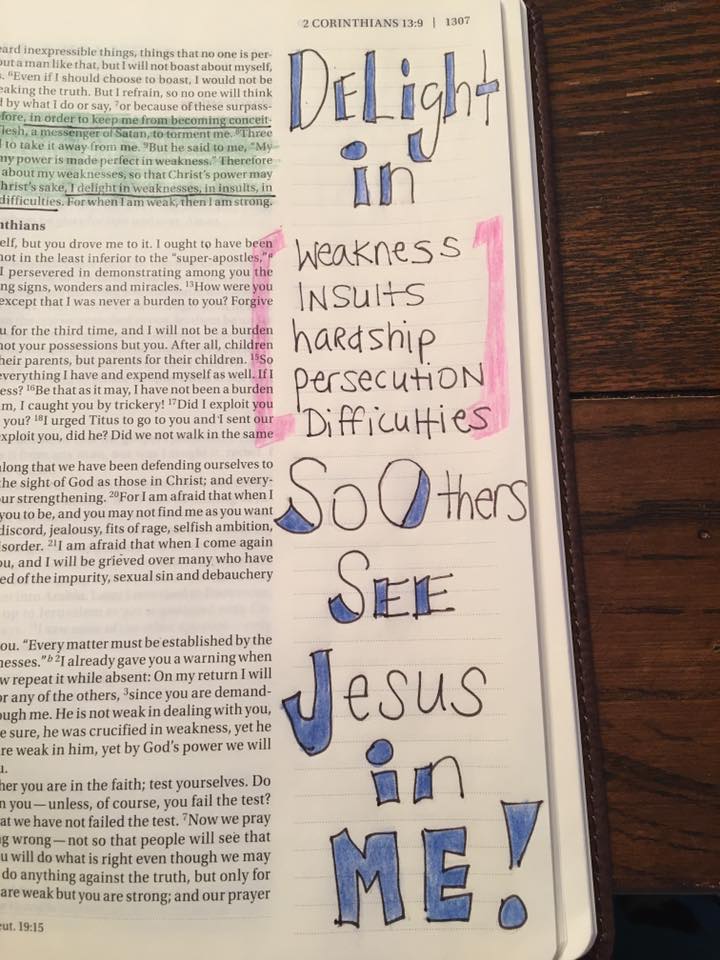 I did not rejoice in my suffering and hardships yesterday. I was angry! Maybe even a little angry at God if I'm being completely honest. I didn't exactly shine the light of Jesus.
I doubted.
My faith wavered.
I put my hope in my bank account and insurance company.
I gave God the silent treatment.
It's a crying shame that a little boy with neurological disorders can't get the therapy he needs because the insurance company doesn't think it's necessary. It's also a crying shame that kids like Jackson are left to fall through the cracks because school districts put them in classrooms where they'll drown.
Although I don't like this painful and uncertain season, I know God has a purpose and plan in mind.
Jeremiah 29:11 says, For I know the plans I have for you, declares the Lord. Plans to prosper you and not to harm you. Plans to give you hope and a future.
I will keep fighting for my kid, even if it means showing up at the HR office every day until they follow through on their promise.
But I'll also remember this fight is not mine to fight alone (if at all).
The Lord will fight for you, you need only to stand still (Exodus 14:14).