It's safe to say Bryan Young impacted a lot of people during his 47 years on earth.
Myself included.
He was a short dude with a big heart and contagious personality.
I've been in shock most of the week; not able to wrap my mind around the fact that my friend was murdered.
Eleven years ago I walked into Bryan's office, a reporter for the state newspaper, and a friendship was born.
I snapped a photo of Bryan for a Q&A I was working on and never dreamed the same photo would show up eleven years later beside the news story of his murder.
Bryan quickly became my go-to person when I had questions about the school district I covered.
I always knew to allow extra time for our interviews because students were constantly dropping by his office to say hi or share their latest dream. He'd stop what he was doing to talk to each one of them. His students always came first.
Bryan and I lost touch for several years after I left the newspaper. He served as principal while getting his law degree. Once he completed his degree, he made the difficult decision of leaving the students he loved to become an attorney.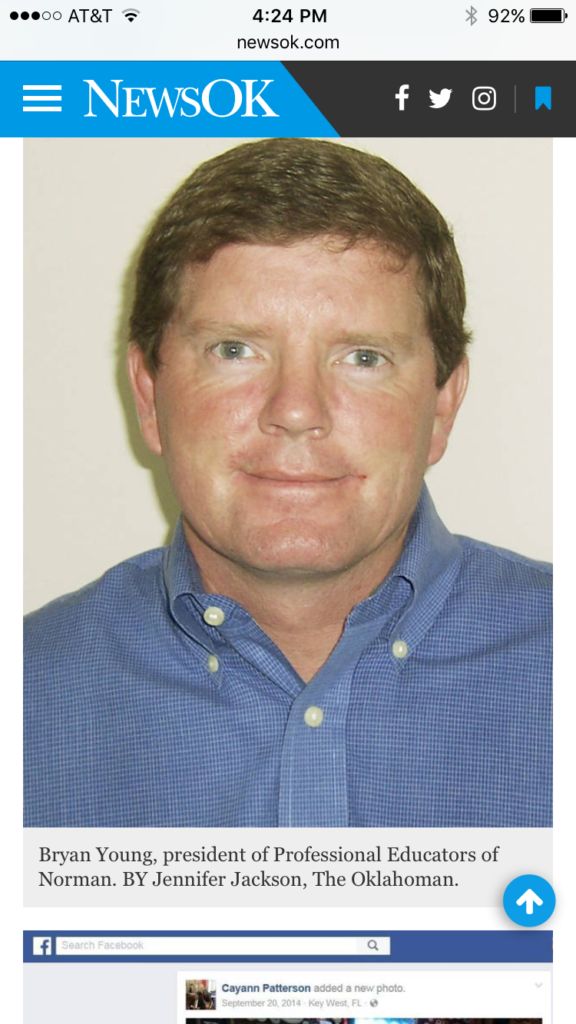 A few months ago, in need of legal advice, I picked up the phone and called Bryan.
We picked up right where we left off.
He spent countless hours on the phone with me, listening as I filled him in on the struggles Jackson was having at school and the difficulties we were having with the school district.
In typical Bryan fashion, he became devoted to our cause.
He never did anything half-hearted.
He showed up at meetings.
He guided me on what I needed to do to ensure Jackson received the best possible education.
He listened and answered a thousand questions.
What about this school, Bryan? 
Absolutely not, Jennifer. You know where he needs to be! You covered Norman Schools!
He was passionate about children with special needs receiving an appropriate education.
He became an advocate for Jackson without blinking an eye.
He refused payment when I asked how much I owed him.
He was working to get legislation passed to protect children like Jackson.
I'm really not sure when the guy slept.
Last night as I stood among Bryan's friends at a candlelight vigil, I felt God press something upon my heart.
The best way I can honor the life of my friend is to continue advocating for Jackson and children like him. 
I have cried a thousand tears this week.
I've felt numb and at times have been unable to catch my breath.
I think about the laughs Bryan and I shared over the years.
I think about sitting in his office and chatting about the latest school news.
I think about his over-the-top personality.
I think about how his answer was almost always YES!
I think about the last time I saw him.
I think about the night he shared his son's adoption story with me.
Did I tell him how much I appreciated all he did for Jackson?
I'm pretty sure I did – but I sure wish I had the chance to tell him again.
Thank you Bryan for always giving me the scoop during my newspaper days.
Thank you for being a friend.
Thank you for advocating for my son.
You will be missed!