Jackson and Jellybean LOVE the Snow
We got a decent amount of snow earlier this month and I couldn't keep Jackson or the Doodle out of it! They played and had so much fun! Watching them bursting with joy as they dashed through the white stuff was worth the hassle of getting bundled up multiple times in one day for a few minutes of snow play. I lost count of how many times I put Jackson's pants in the dryer that day!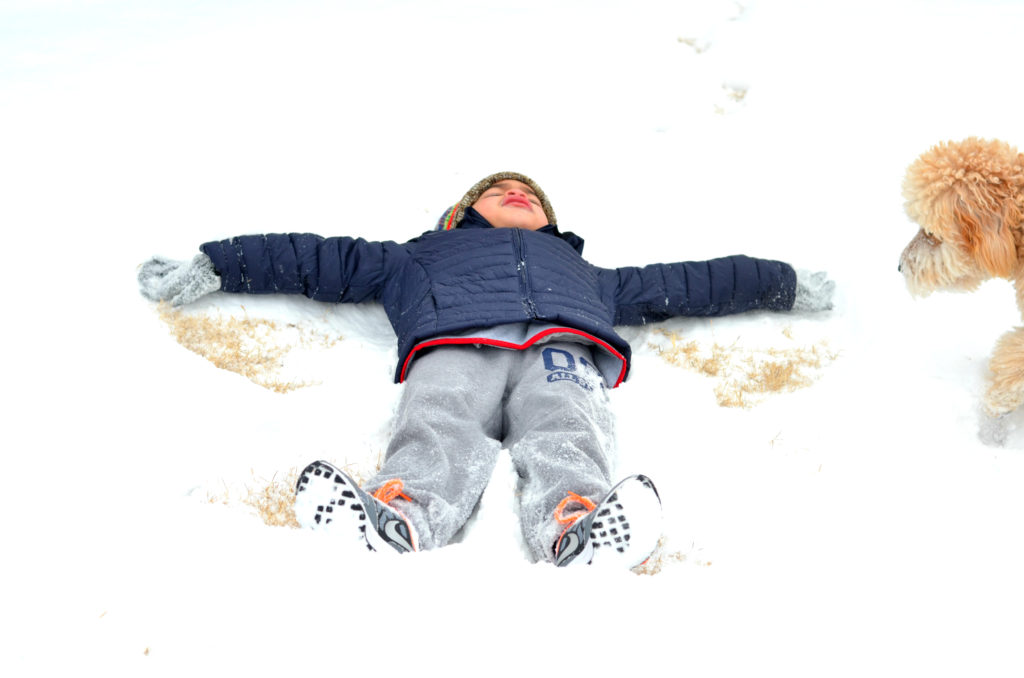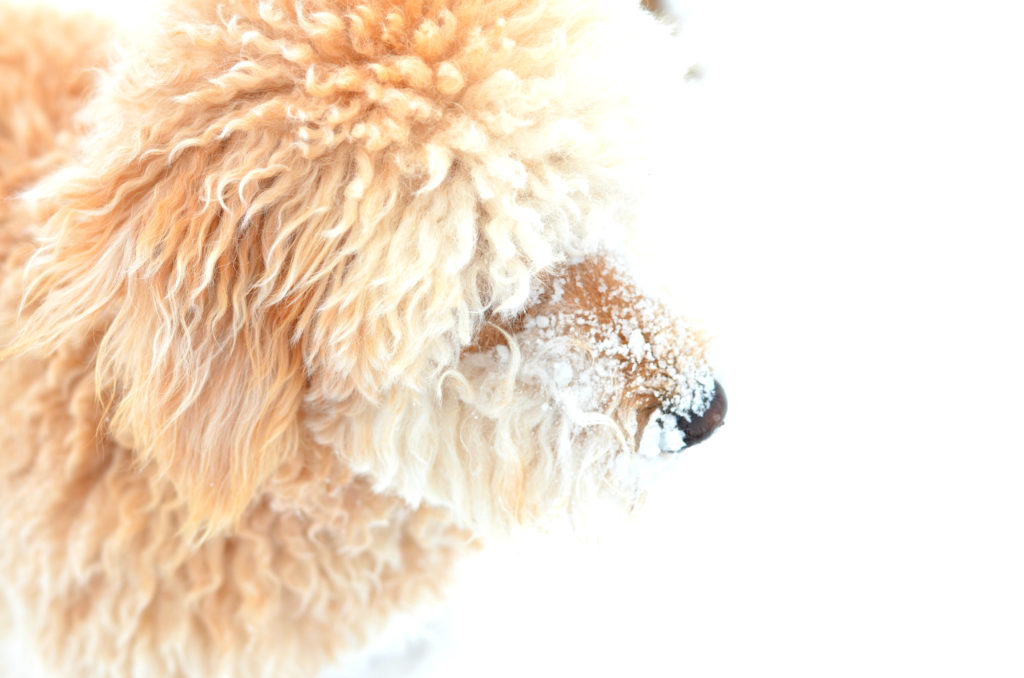 Jackson Can Write His Name
I've shared before that fine motor skills are extremely difficult for Jackson; mainly the ability to hold a pencil and write. One morning we got the markers out and I asked him to make a J. He wrote a J and then immediately said, "A" and wrote one next to the J. I stood back and watched him write his entire name.
He did it ON HIS OWN! Held the marker, spelled his name out loud and wrote EVERY letter! Yes, some of them were backwards and they were far from perfect, but they were perfect to me!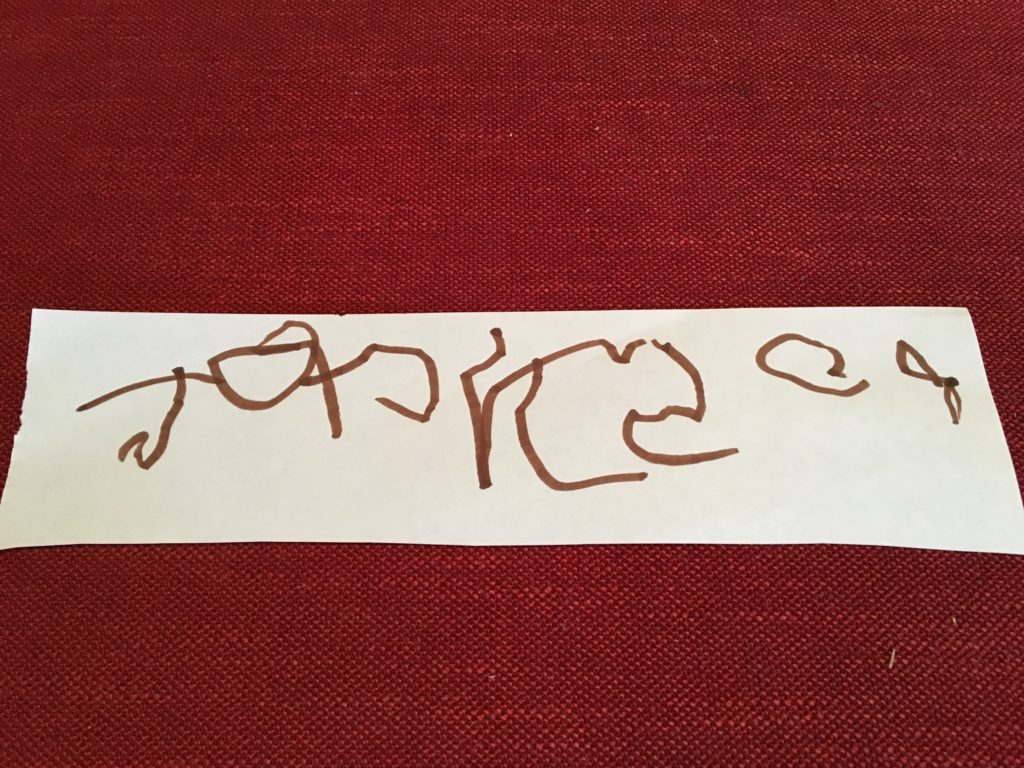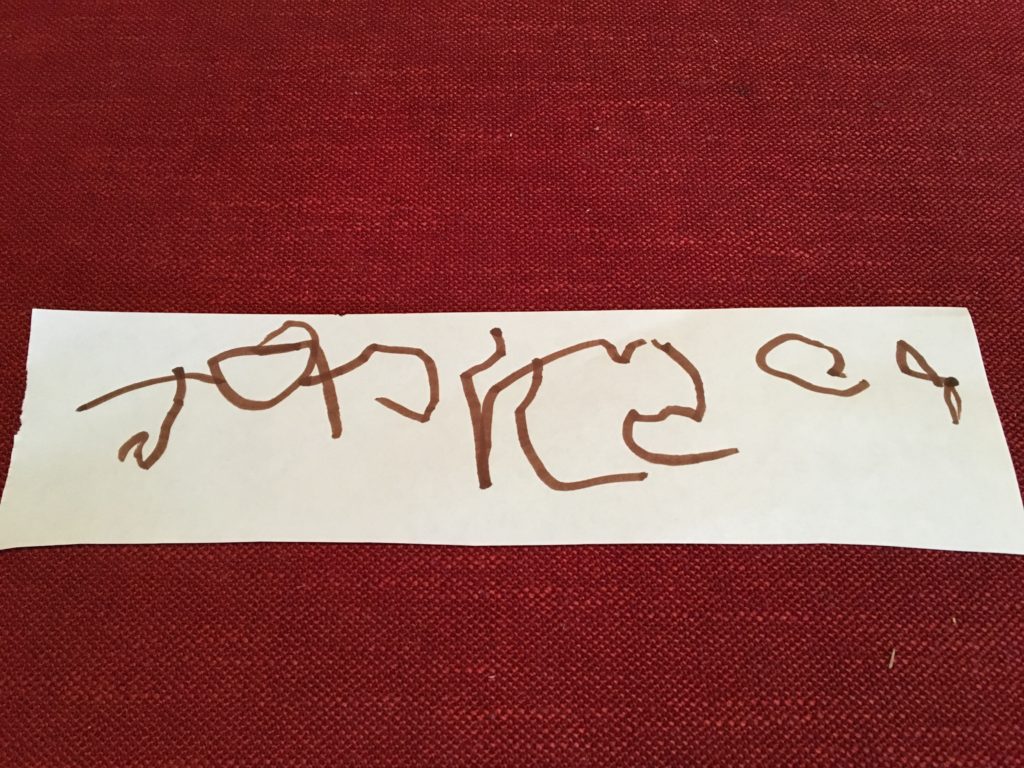 God Knows My Heart
The same morning Jackson wrote his name, I was reminded of something I scribbled in my prayer journal a few days before. I had written, help Jackson be able to write his name. His ability to write has been the thing I've been most worried about as we think ahead to kindergarten. I wrote my prayer down, but I honestly hadn't prayed about it since.
When I witnessed the miracle in my kitchen that morning, I was reminded I don't always have to say the words. God knows my heart.
My Words Will Be Part of Two Books Releasing Soon
I am super excited to be a contributor to two books releasing soon. The first book, When You Find Another: A Conversation About Friendship Among Friends releases February 23rd, which just so happens to be my 35th Birthday! Kay Winton Harms has written a book all about the ups and downs of friendship among women. I was honored to contribute a piece titled, When You Yearn to Belong.
I also contributed to Kristin Hill Taylor's book Peace in the Process: How Adoption Built My Faith and My Family. 
Lessons From an MRI Experience 
1. When your kiddo hasn't been able to eat or drink for 9 hours, you have to make sure he doesn't drink to his heart's content at the water fountains all along the hallways of children's hospital. As we were walking along he said, "water fountain" and ran over. It took a few seconds for it to click before John and I were saying, "Noooooooo!"
2. He still HATES the air pump (blood pressure cuff).
3. I think I could be a child life specialist. After all, I'm the one who finally got him to wear the blood pressure cuff and pulse ox gadget. Oh wait, I hate needles and all things medical so I probably couldn't be a child life specialist.
4. No matter what the circumstances, when you lay your baby on the MRI table and kiss his cheek as his eyes flutter closed, you loose your crap!
There's Nothing Better than Hearing Your Apraxic Son Pray
I've shared a few of Jackson's prayers on my Facebook page this month. I never tire of watching him take my hand, squeeze his little eyes shut and begin talking to Jesus. His facial expressions slay me! It's like he's preaching, ya'll. More and more, I hear him add things to his prayers that really are a big deal to him. For example, being line leader at school. I love that he talks to Jesus about these things.
Jackson is Ready for Kindergarten
I had a meeting at Jackson's school earlier this month and learned that he's rocking PreK academically. His teacher and the principal said they've seen him improve in so many areas the past two months. Then his report card came home and I saw improvement in every area! Don't get me wrong, school is still hard – the social parts of it, the sensory overload, etc. – but Jackson is making progress. He's not giving up. He's a super smart kid and I'm so thankful that's not overshadowed by the behavior issues that come with Dyspraxia, ADHD and Sensory Processing Disorder.
Thursdays Will Now Include Picnics in the Car
I wrote this post about discipline and special needs earlier this month and explained our newest adventure – Parent Child Interaction Therapy. We will be be attending weekly sessions as a family every Thursday. Since our appointments are right before school, we are having to pack a lunch and eat in the car. Jackson doesn't seem to mind!!!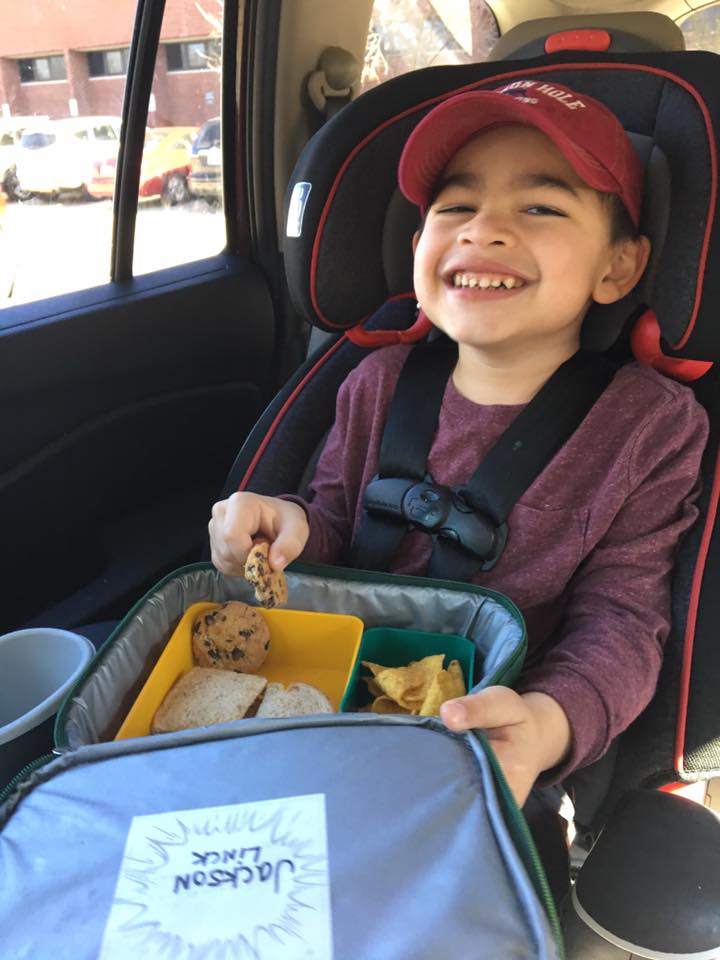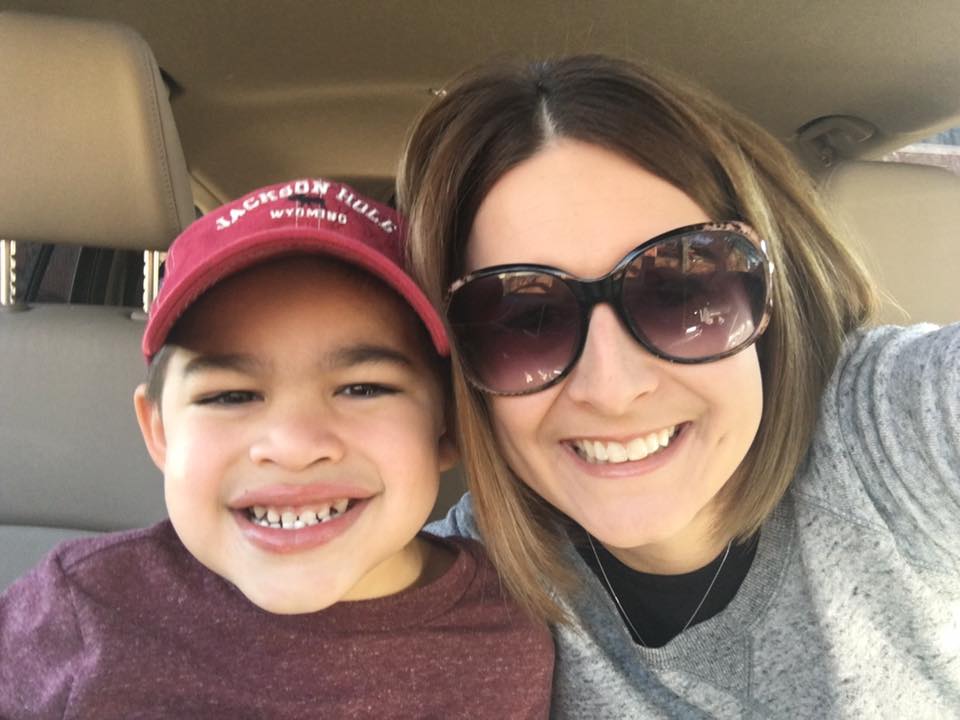 Ordering a Birthday Cake for the Dog will Make Your Son Super Happy
Our miniature , Jellybean, turned ONE last weekend! When I asked Jackson if he wanted to have a puppy party for her, he giggled and smiled. I found a dog bakery and ordered Jellybean a cake! We put up a few decorations and let Jellybean have her own little cake smash! Jackson thought it was hilarious! We also stopped and got some human friendly cupcakes for the big day!