Why is it so hard to hold on to the magic of Christmas after December 25th?
The day after Christmas I felt so down – coming off a Christmas high, I guess. But those words I kept singing on Christmas Eve – a thrill of hope, a weary world rejoices – they kept coming to mind. I was reminded they ring true all year long; not just on Christmas.
In the days since Christmas, I've slowed down. I've opened my Bible and I've prayed. From the depths of my soul, I know I want 2017 to be different.
I want to feel the magic of Christmas – the hope of Christ – all year long. 
I just finished Present Over Perfect and this book will likely remain a favorite for 2017. I will go back and reread the pages. I scribbled a thousand notes. It was an eye opening/soul searching journey through the pages. The words were words I could have written myself.
I saw my heart – and what it's yearning for – on the pages of that book.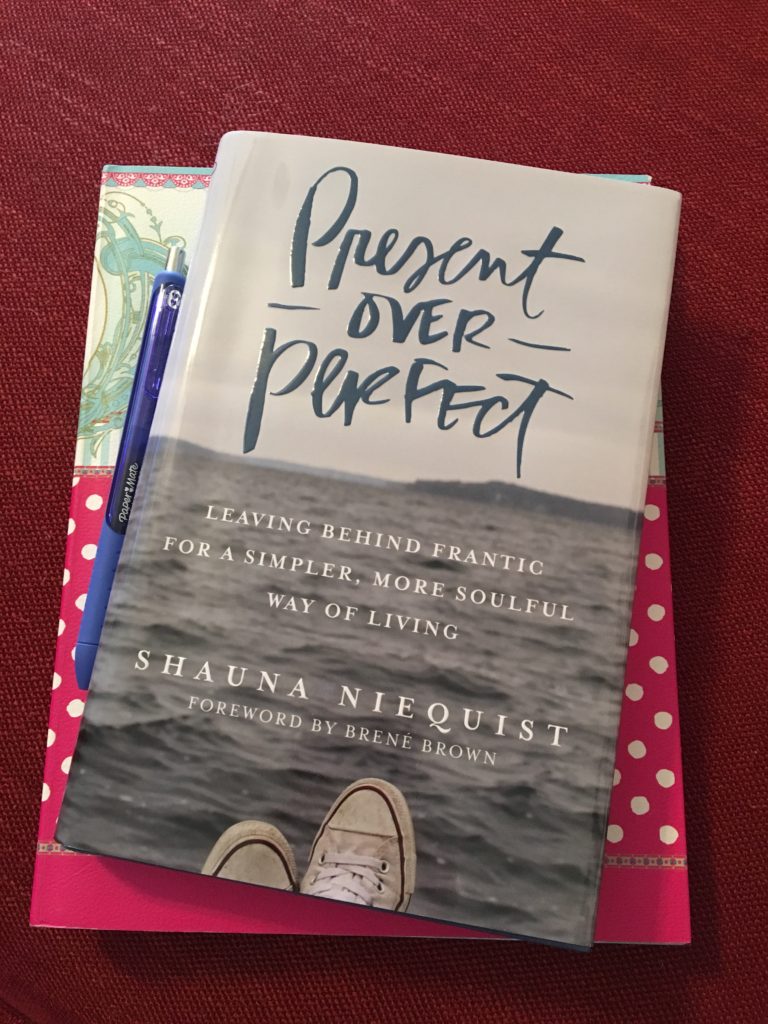 I found myself smiling as I came across the words from my favorite Christmas song.
He appears, and the soul feels its worth. Jesus is born, love comes down from heaven in human form and the soul feels its worth. Because that's what I've been searching for…a sense of my own worth. That's what we're craving: the sense that we matter, that someone sees us, that we are loved and valued. 
Sometimes we lose hope because we wonder if we matter at all. 
But we can hold on to hope all year long because Jesus came.
We can have hope all year long because Jesus sees.
He sees us and meets us in our mess.
The reason hope is within our reach all year long is because Jesus cares.
He is where we find our value and our worth.
He is our hope.
On Christmas Day.
Always.