Candle Light and Oh Holy Night
Our Christmas Eve church service included my all time favorite Christmas song and candlelight. I choked back tears as we sang Oh Holy Night. This year the words a thrill of hope, a weary world rejoices, resonated with me like never before. Broken relationships and families celebrating the holidays for the first time without their loved ones.  So many people needing hope. So many people who are weary. As we lit our candles, I was reminded there is no darkness that can overcome His light.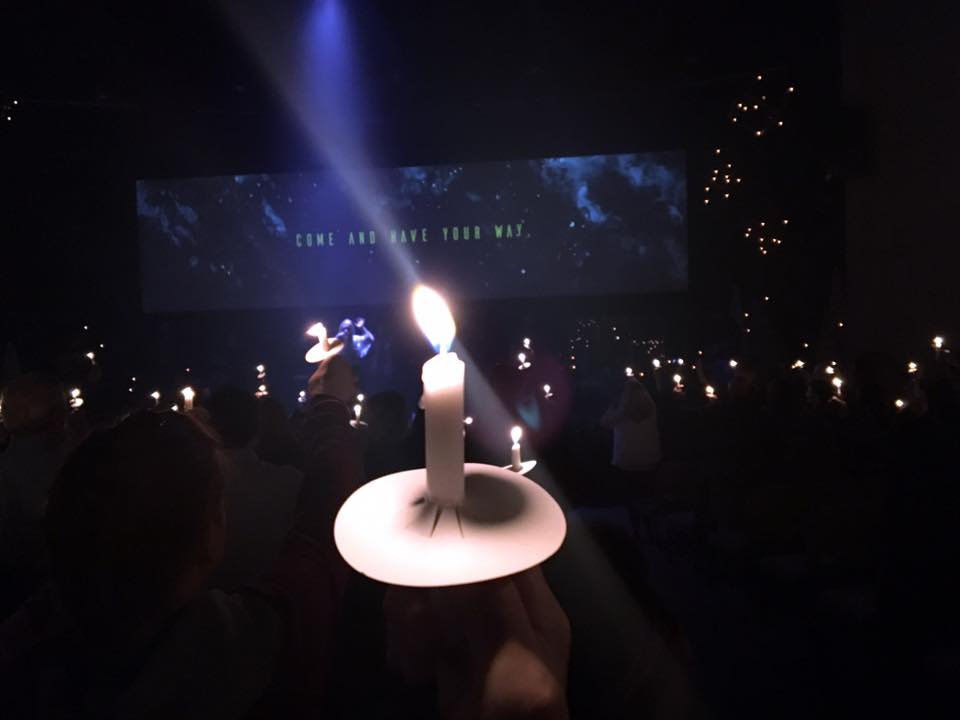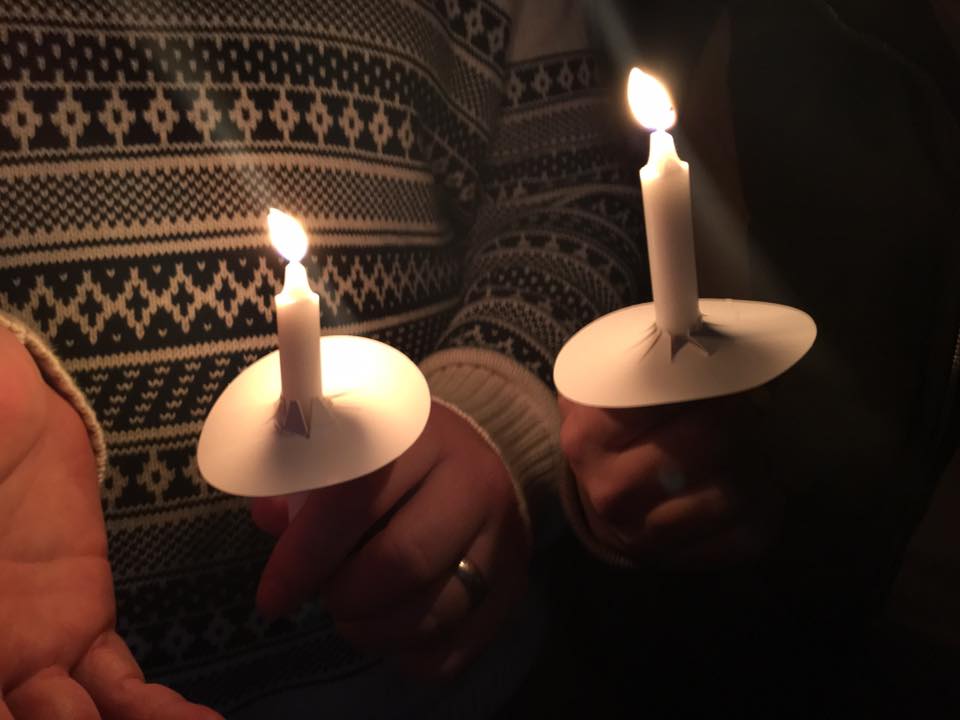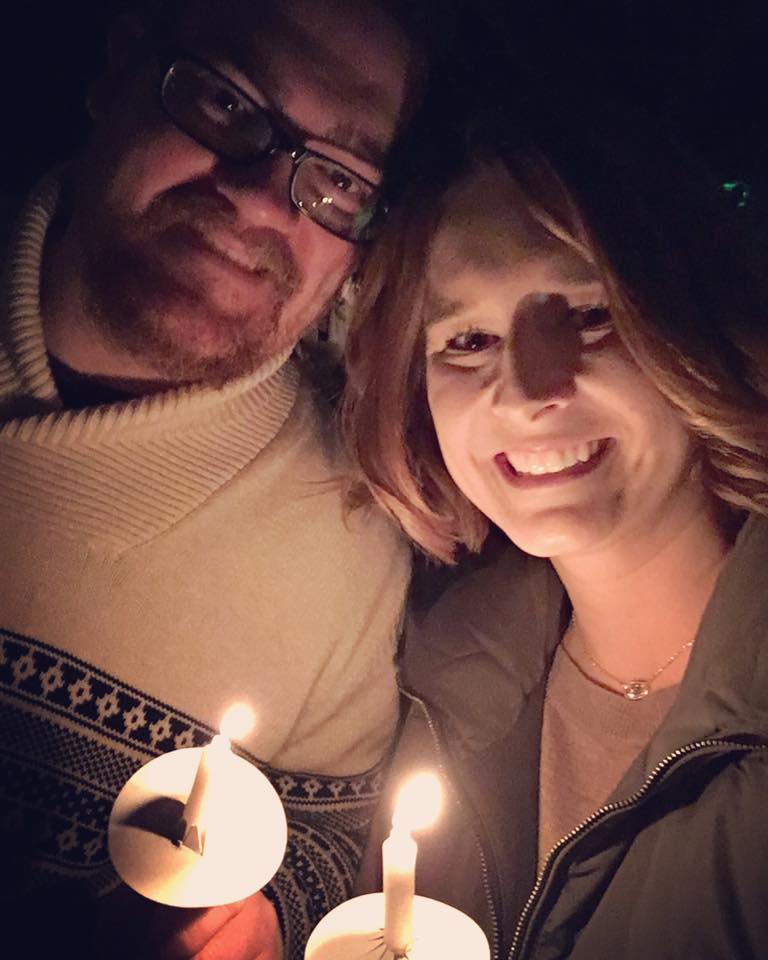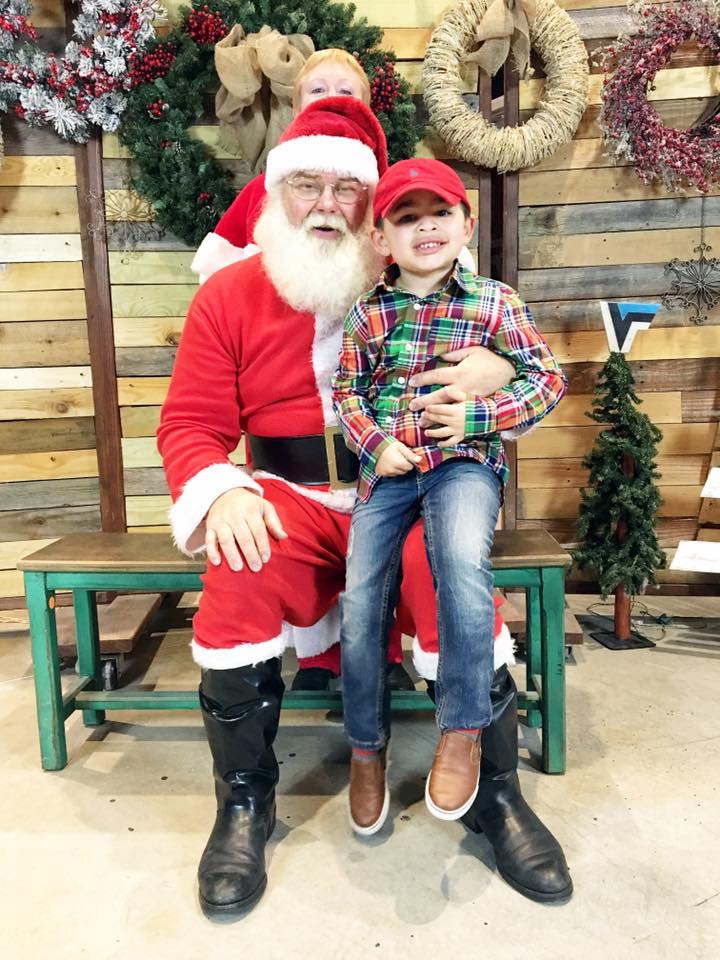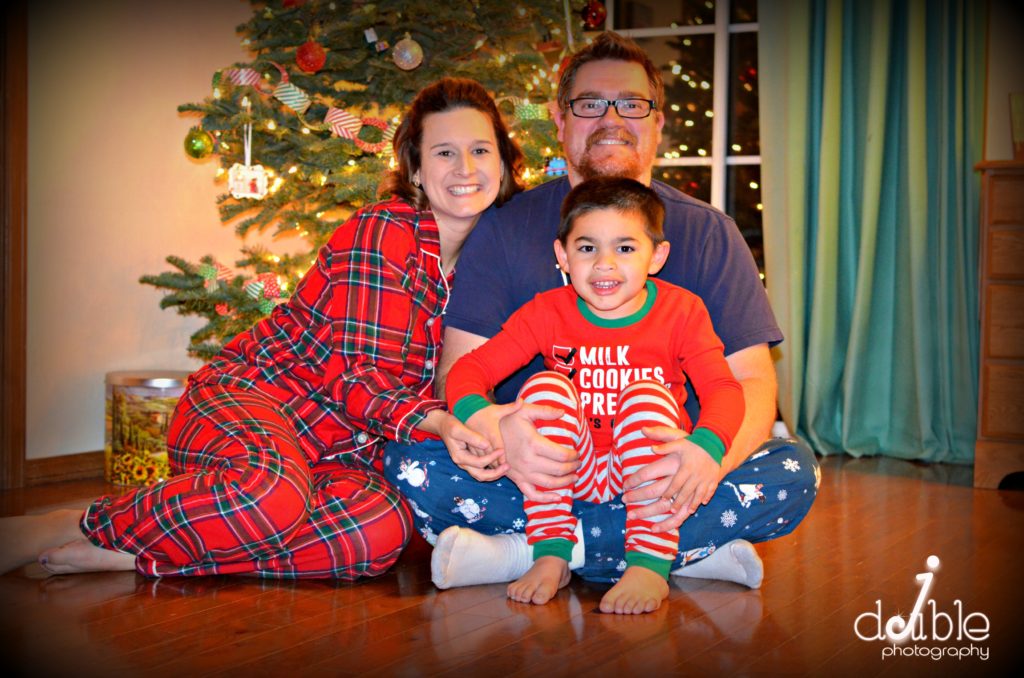 2. Jackson's Reaction to His Santa Gift
Jackson walked into the living room, saw his new bike and declared, too big mom! It was hilarious! Thankfully, he didn't let the size of his bike intimidate him. He was on it in no time and by the end of day he had almost mastered riding it. We've just got to work on his steering.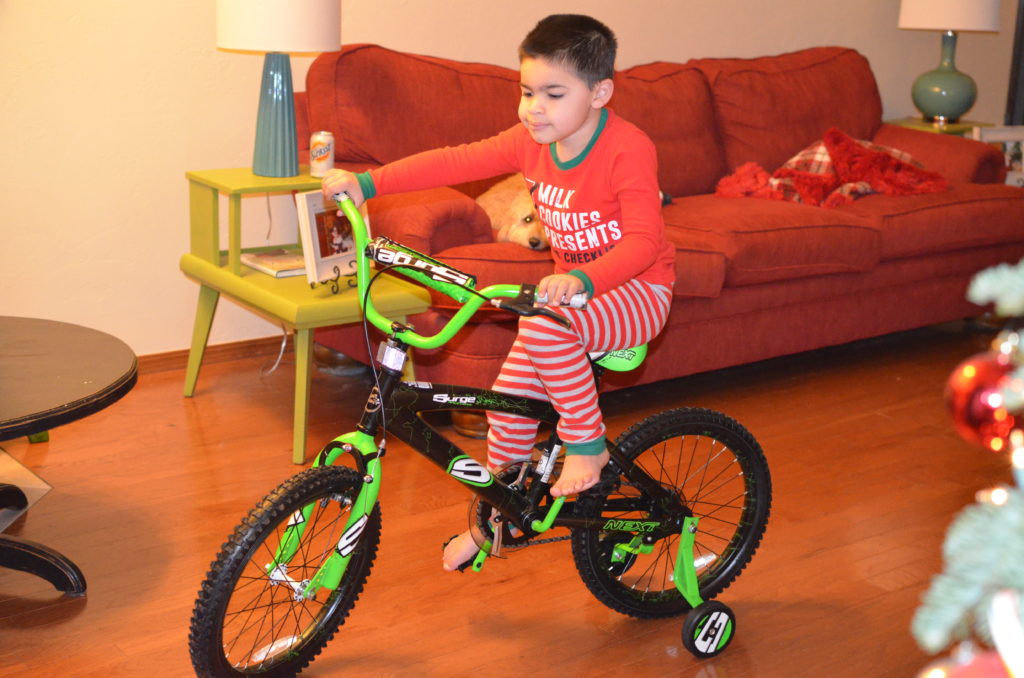 3. Jackson Wishing Everyone a Merry Christmas
I'm not sure there was anything cuter than receiving a random Merry Christmas, Mom! Jackson wished all his family and friends Merry Christmas. What a gift to hear his voice. What a gift to watch him speak difficult words. This year Jackson has truly found his voice!
4. Jackson Getting the True Meaning of Christmas
Yes, we do Santa and Christmas pajamas and many other fun festive things, but Jackson knows the true meaning of Christmas. If you ask him, he will tel you Baby Jesus!  We had several super sweet moments leading up to Christmas – moments God used to remind me of the true meaning of Christmas and to show me my son understood the true meaning too.
Jackson was Facetiming with his cousin the other night and took the phone over to his nativity set to show Easton Baby Jesus.
These moments truly drew my heart back to Christmas when the world threatened to steal my joy.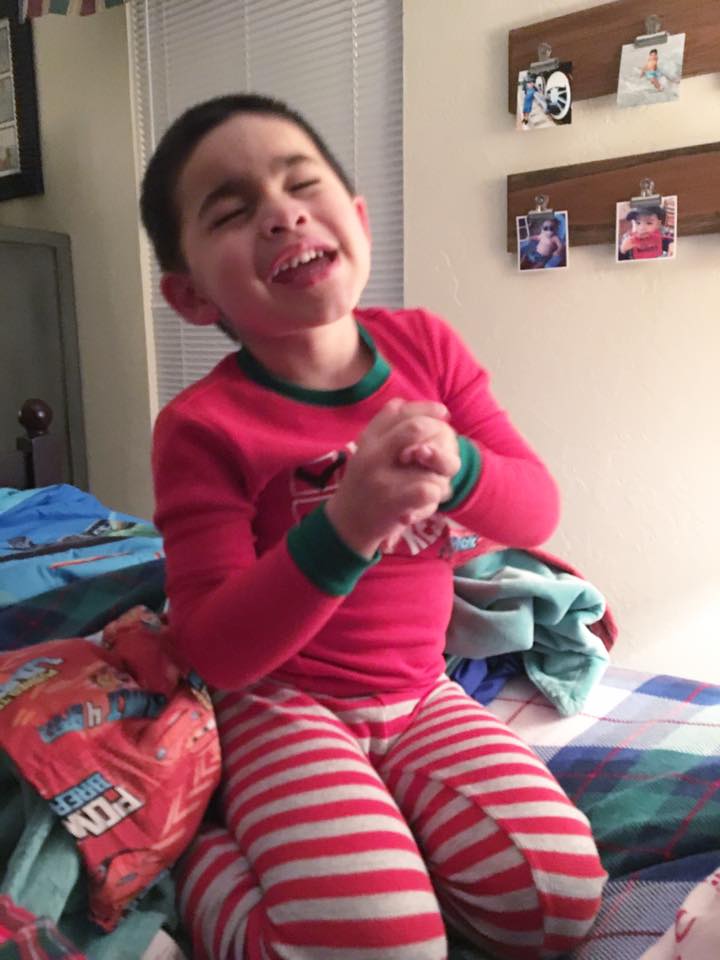 5. Finding Out Jackson is Just Like His Mama
I didn't put any presents under the tree until three days before Christmas. I probably should have waited until Christmas Eve. Jackson had a really hard time keeping his hands off (thank you ADHD and Dyspraxia) and even took a few peeks at one particular gift. I really can't get upset…he's just like his mama! I used to find all my gifts before they ever made it under the tree. So on Christmas Eve I captured a few pics of Jackson peeping.