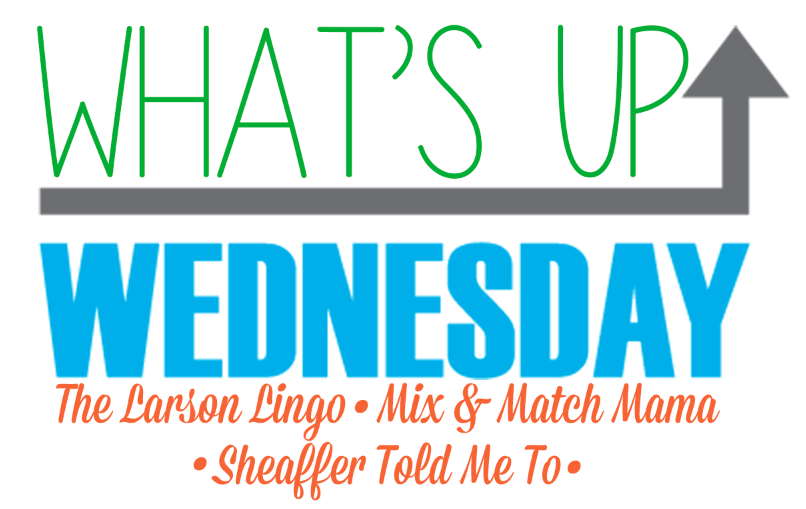 1. What We're Eating This Week…
I tried two new recipes from Pinterest last week and they were both a bust. This week I decided to stick to what I know is good and this potato soup never disappoints! I throw it in the Crockpot and forget about it. I eat way to much of this stuff when it's on the menu!
2. What I'm Reminiscing About…
Our little family had such a lovely day on Saturday! The previous weekend had been so busy with Jackson's birthday party and family being in town that we defiantly needed some down time before Christmas festivities begin. It was the perfect day for down time because the temperatures in Oklahoma dropped like crazy (with wind chills below zero!) We snuggled up at home and did fun things like bake and decorate Christmas cookies while listening to Christmas music. I finished reading The Magnolia Story  and we all took naps! It was pretty much bliss!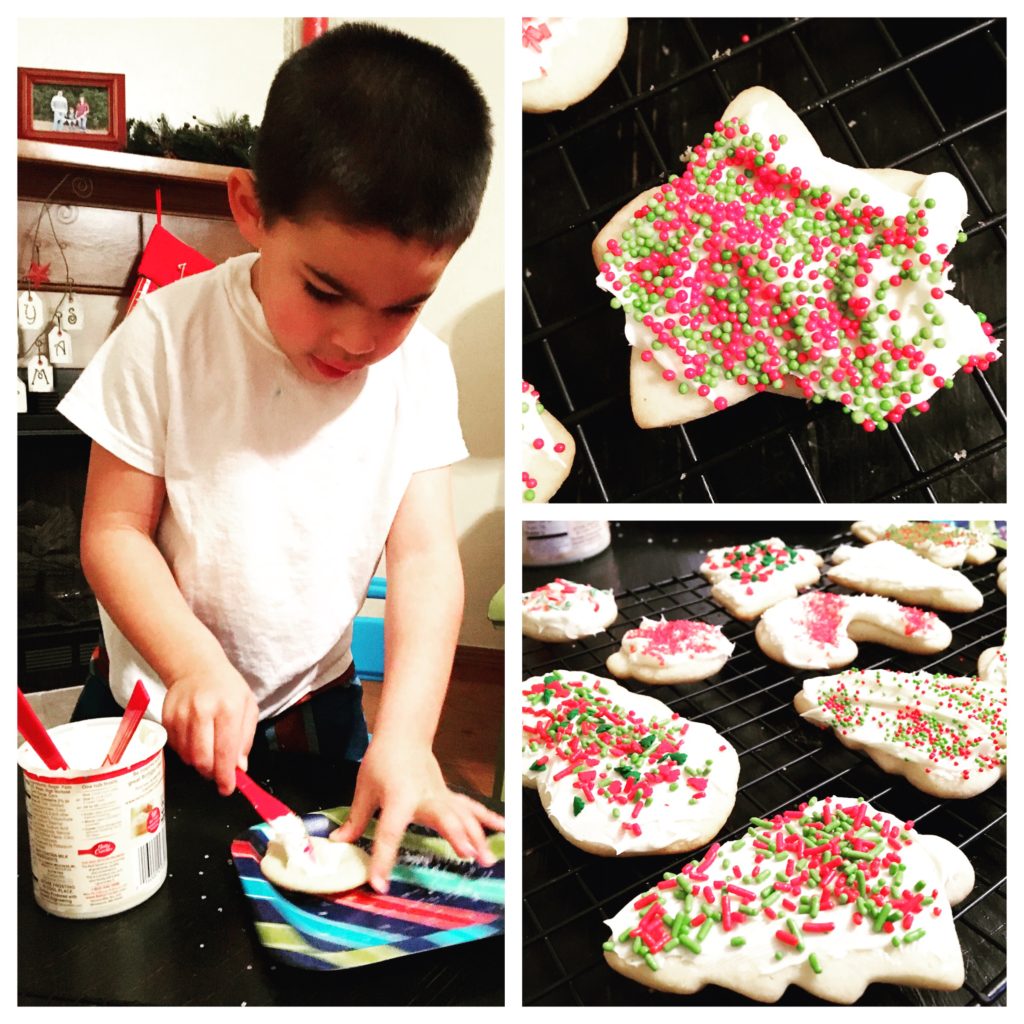 3. What' I'm Loving…
All the sweet things Jackson is saying! I keep asking him to sing Jingle Bells because it's pretty much the cutest thing I've ever heard! He constantly says, Tank You, Mom and lately he tells me great job, Mom whenever I do something he thinks is worthy of praise. 2016 has definitely been the year of language explosion. Jackson has truly found his voice! The more he says, the more we're seeing his sense of humor and his amazing personality shine! I can't love that enough!
I'm also loving this photo I took of Jellybean! The breeder we bought her from asked to see Christmas pictures of the Doodles. I had this beautiful picture in my head of Jellybean sitting with Jackson in front of the tree. Um, yea right! The tree almost got knocked over in an attempt to take the photo. So Saturday, during our lazy day, I snapped this photo of her begging for a powdered donut from Jackson. I sent it to our breeder and told her this was the best Christmas pic I was going to get of our Doodle!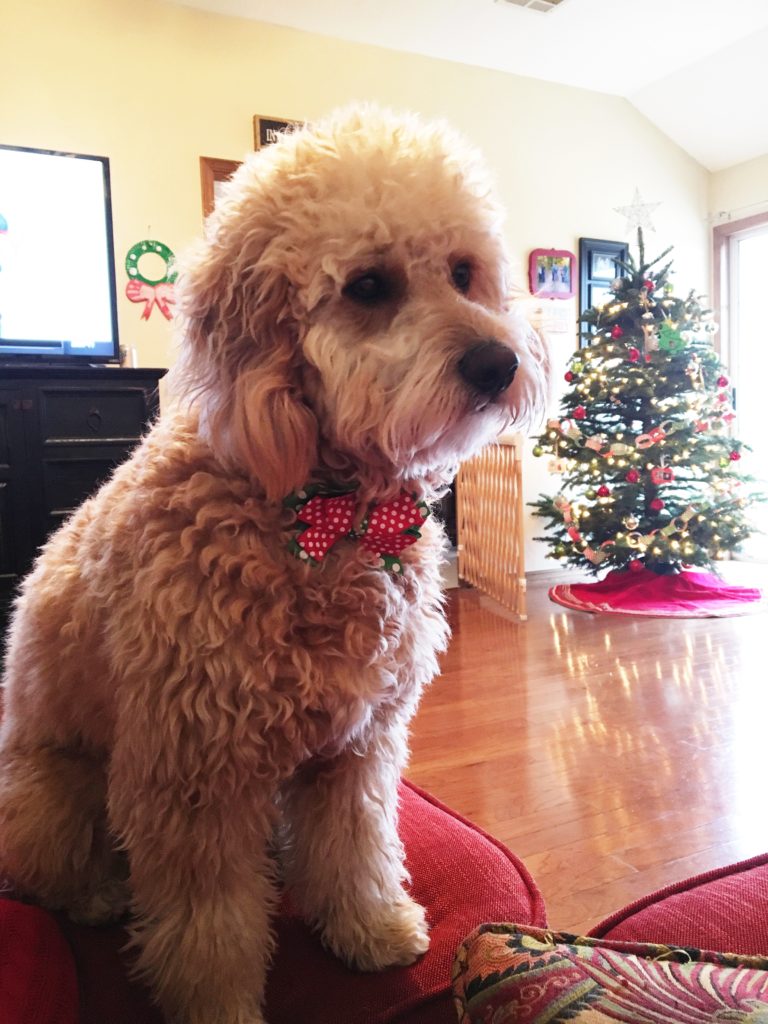 4. What We've Been Up To…
December is always a crazy month since Jackson's birthday falls eleven days before Christmas. We had a fun Favorite Things Party for him and celebrated again on his actual birthday. We've also been trying to do as many Christmasy things as possible – we've looked at lights, visited Santa, baked Christmas cookies and watched a lot of Christmas movies! It's always a busy, but fun month. I can honestly say this year has been the least stressful that I can remember. I am super thankful for that! I sure do love all these memories we're making!
5. What I'm Dreading…
Nothing at the moment!
6. What I'm Working On…
I've had so much fun capturing Christmas memories for families these past few weeks. During each and every session, I've been reminded of the joy photography brings me! This isn't another job. This is something I am super passionate about. There is nothing like taking the perfect photo! As we approach a new year, it is my goal to offer affordable photography to special needs families. I'm excited to see what 2017 holds!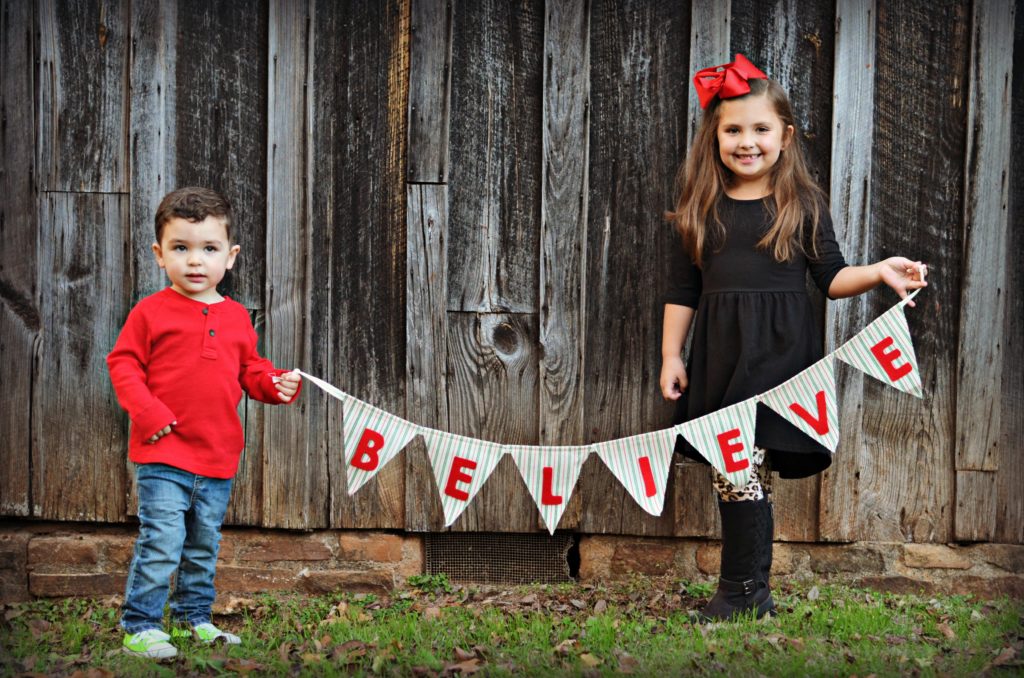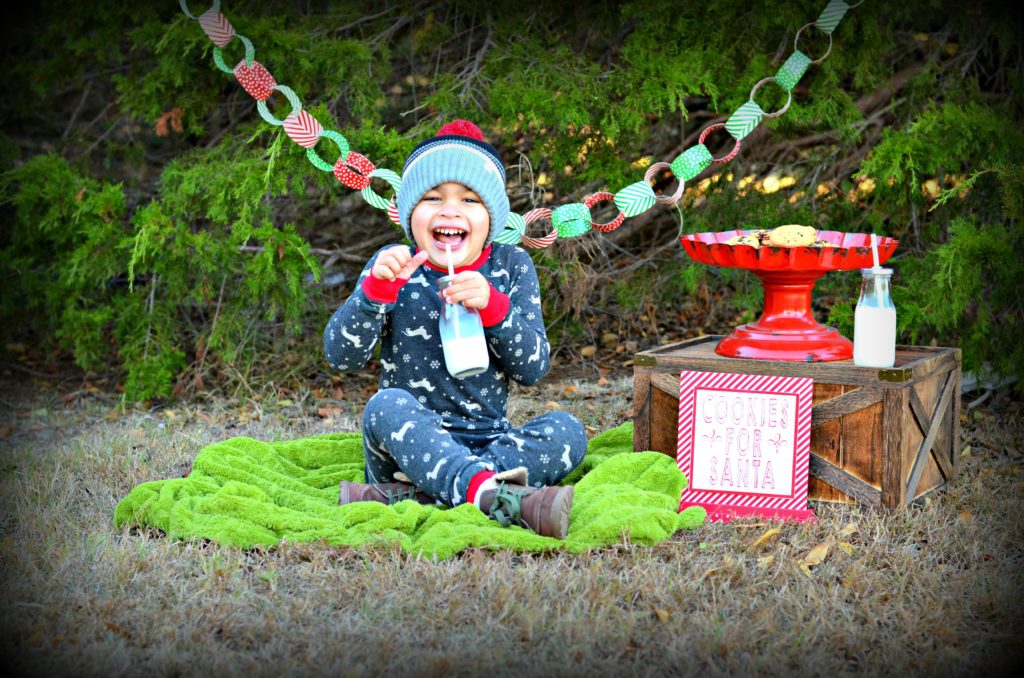 7. What I'm Excited About…
Christmas morning with Jackson! Is there anything better than experiencing Christmas through the eyes of a child? It will just be the three of us on Christmas Eve and Christmas morning. I can't wait to see how excited Jackson is when he sees what Santa left under the tree.
8. What I'm Watching/Reading…
I'm watching a ton of Hallmark Christmas movies! They make me so happy! As for reading, if you read my 2016 Book List, you know I've been slacking in this area lately. I hope to make more time for reading (since I really do love it!) in the new year! But I did end 2016 with a bang, by reading The Magnolia Story  by Chip and Joanna Gaines. I found myself chuckling as I turned the pages! The chemistry you see between Chip and Jo on TV can be felt amongst the pages of this book! I love the way it's written (back and forth between both of them within each chapter). This book would make a great gift for anyone who's a Fixer Upper fan!
9. What I'm Listening To…
Currently as I write this post, I have the SiriusXM Christmas station playing! Christmas music has been playing pretty much nonstop since Thanksgiving. I added a new Christmas CD to my collection this year – Garth and Trisha's album! I've had it on repeat this holiday season. My favorite song from the album is Marshmallow World. It's a fun album with a lot of upbeat tunes!
10. What I'm Wearing…
You guys, I've gone a little nuts buying new pajamas the past few months. I love pajamas! I found a super cute pair at Target and bought them in both colors, then Soma had a crazy, good sale and I couldn't resist buying a pair. After all, Soma pj's are my absolute favorite. Then I fell in love with some Christmasy plaid pajamas from the GAP and they were 50% off. So I'm literally wearing a different pair of pajamas every single night and I pretty much love it!

I'm also wearing these fun new slippers that I bought myself (they were on sale, too!)! Don't you just love the red! They match ALL my new pajamas!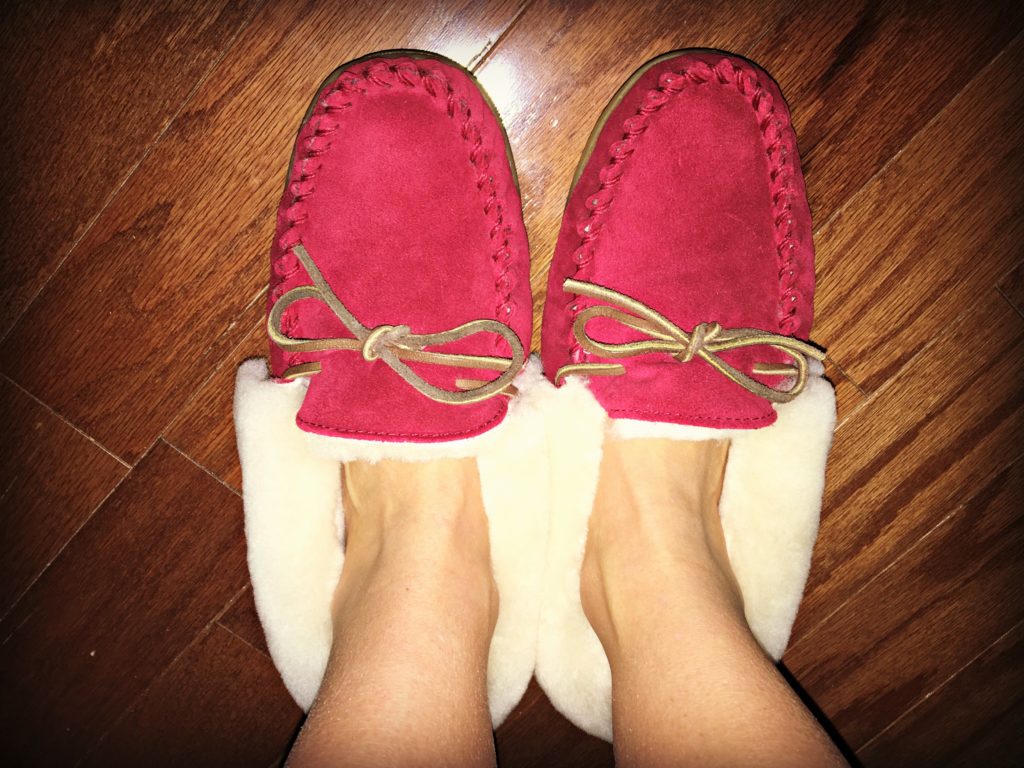 11. What I'm Doing this Weekend…
It's Christmas!!!! We will go to church on Christmas Eve and stay up late preparing for Christmas morning. Christmas morning we will wake up and watch the wonder and joy of Christmas on Jackson's face as he discovers what Santa has left for him. We will watch Jackson open his gifts. John and I decided not to do gifts this year, because we seriously need nothing! After we open gifts and give Jackson time to play with his new toys, we will head to Texas to spend Christmas night with my family.
12. What I'm Looking Forward to Next Month…
It's the start of a new year! I don't always go into the new year feeling excited. Sometimes the new year brings an after-the-holidays low for me. But this year I'm going to go into the new year full of hope. I'm looking forward fresh starts, new beginnings. new goals and new adventures.
I'm also really looking forward to the release of Sally Clarkson's new book Different: The Story of an Outside-the-Box Kid and the Mom Who Loved Him. Sally is full of wisdom and I have no doubt her book will be full of hope and will encourage many moms who are raising children with special needs.
13. What Else Is New?
I'm eating way too many Christmas cookies!
14. What's Your Favorite Memory from 2016?
I'm all about memories. I have three scrapbooks overflowing with them from 2016 alone! It's so hard for me to pick just one, but there is one event that really stands out from this year. The day Jellybean joined our family.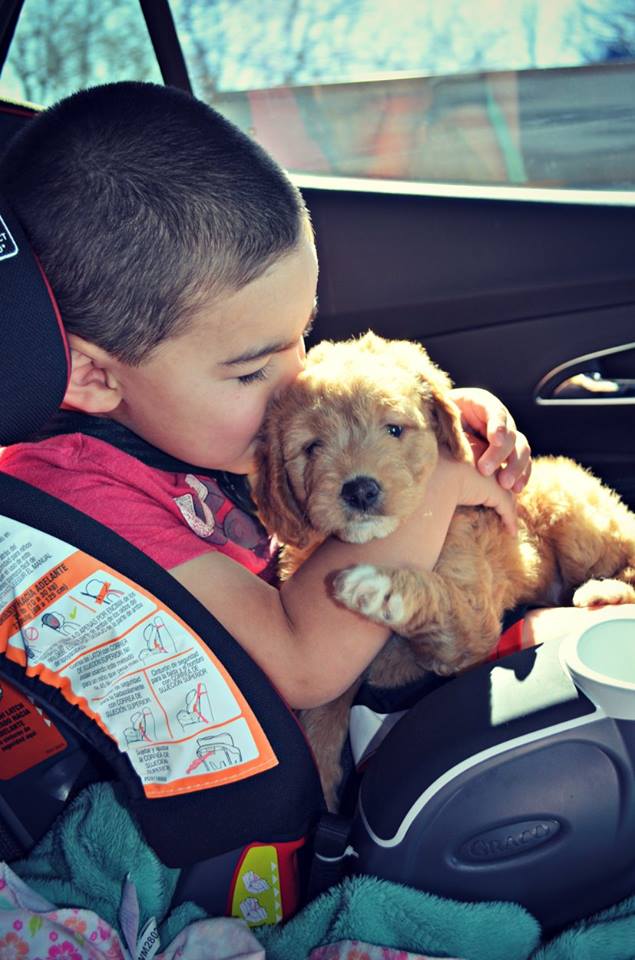 The bond between these two grows stronger each day. This weekend I caught Jackson feeding Jellybean by hand. Like she needs to be spoiled anymore than she already is!  I love how he calls her Jellybeannie Wiennie and says mere girl! These two have had a lot of fun this past year! I totally forgot how hard it is having a puppy and there were days I wondered if we made the right decision. There are still many times I want to scream when I realize she's eaten another pair of our socks. But the truth is, we've seen Jackson blossom with Jellybean around. She has helped him learn to use his words and has given him companionship. That's worth a million chewed up socks!