This weekend we attended a birthday party and started several new Christmas traditions. It was fun, but stressful. Between the events and the weather, Jackson was completely out of sorts. Saturday night he buried himself under these pillows for a little chill time. I probably needed to bury myself under some pillows, too.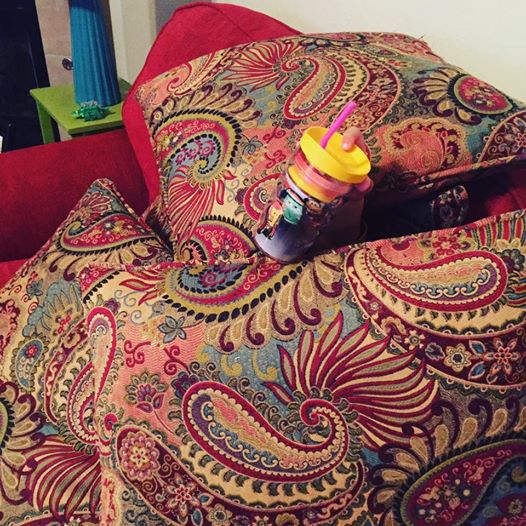 While the weekend was fun, it was also a reminder that birthday parties and other fun events are often more stressful for our family than fun. This weekend I pouted about that reality. This weekend my heart ached (once again) about how hard things have to be for my son.
So why do we keep doing the hard stuff? Because Jackson deserves to have just as much fun as a typical kid. Going to the birthday parties, standing in line to see Santa and starting a silly elf tradition are opportunities to teach him. They are opportunities to teach me to lower my expectations and meet my son where he is.
Despite my bouts of crabbiness and Jackson's bouncing-off-the-wall energy, we really did have a fun weekend. Here's a few of the memories we made.
Our Elf Arrived 
We're totally winging the elf! Torah has been touched, moved and flown through the house. It is what it is!
Speaking of the name…Jackson decided to name his elf  Torah. At least that's what it sounded like he kept saying. But his Apraxia makes it hard to understand him sometimes. It's like he has his own language. Is he switching the D sound for a T? Should it be Dora? Where did he come up with Torah? Or is he saying something completely different and I have NO IDEA WHAT IT IS??
I almost let the naming fiasco get me down. I thought to myself, Once again Apraxia is robbing us of something so simple.
But it's just an elf – and it's all for fun – so we are calling him Torah (or Tori for short).
Who knows, maybe one day Jackson will tell us how silly we were for not understanding what he was trying to say or he will explain his reason behind the name.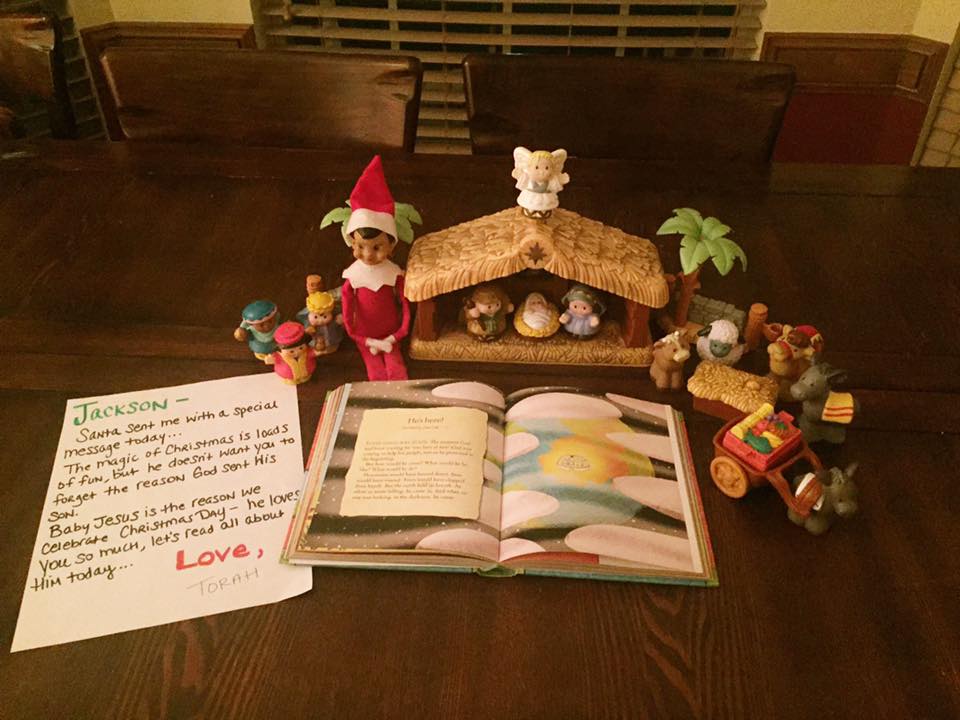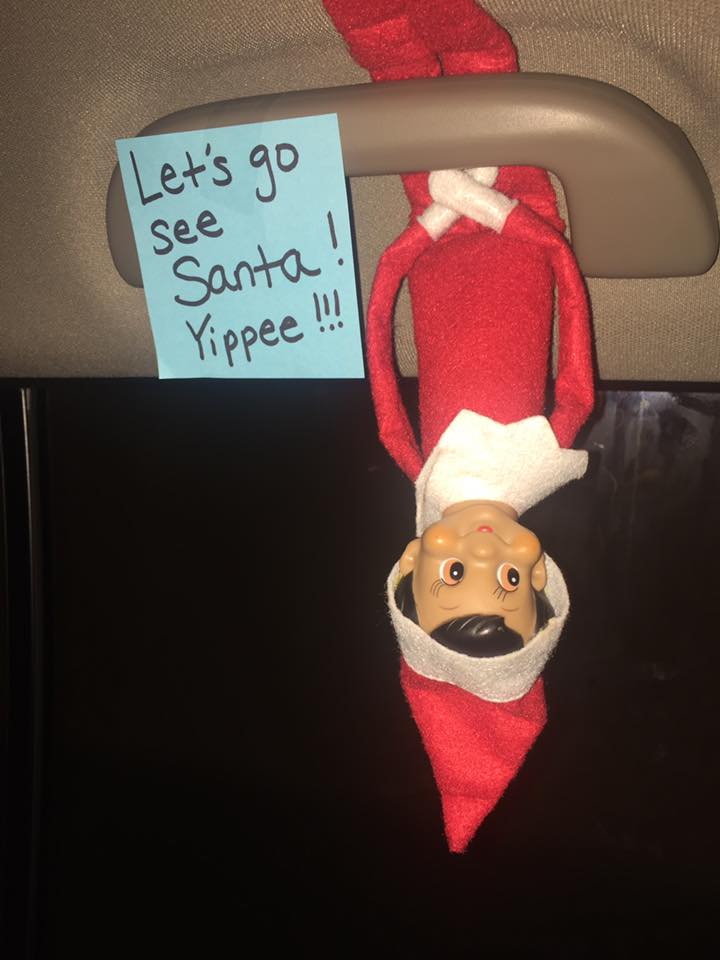 Pajamas, Pizza Picnic and Pretty Lights
Friday night we put on our Christmas pj's, grabbed pizza and had a picnic in the car while we looked at Christmas lights. Jackson fell asleep five minutes after leaving the house, but decided to wake up when he caught a whiff of the pizza. It was a fun, stress-free night. We even took silly selfies in the car but the flash was just too bright. Jackson said, my eyes, my eyes!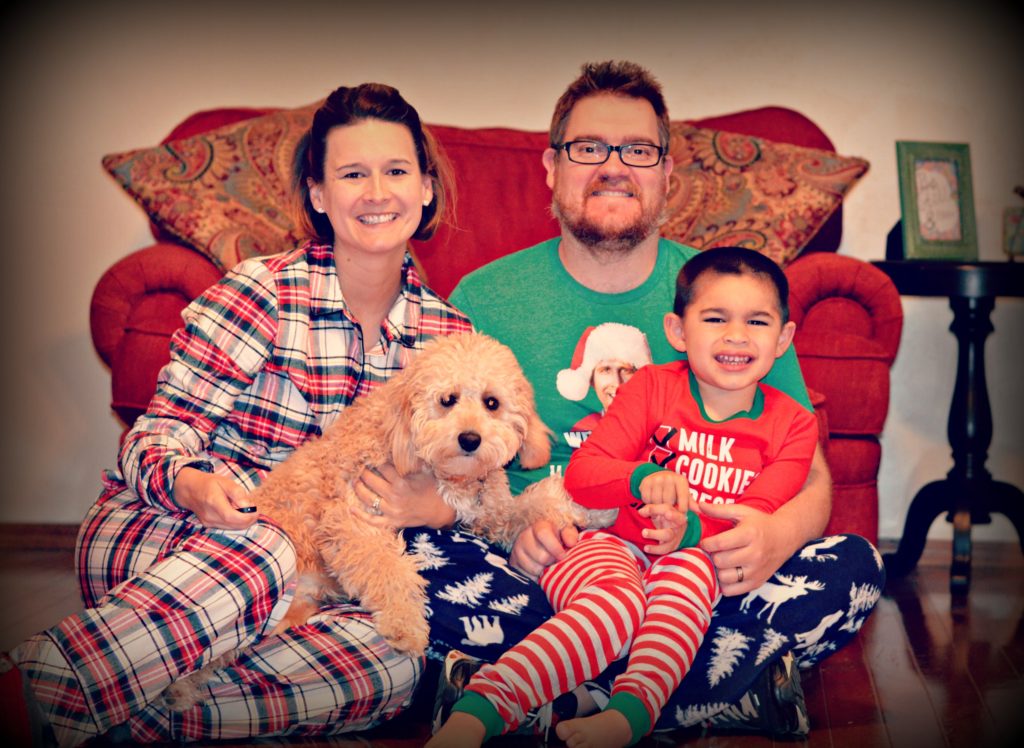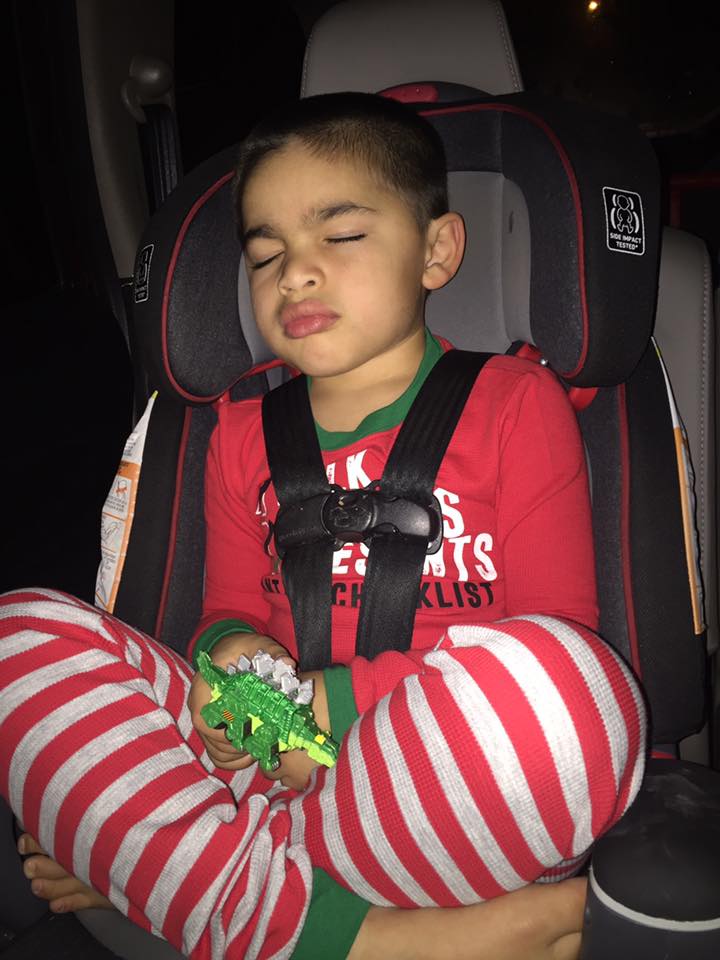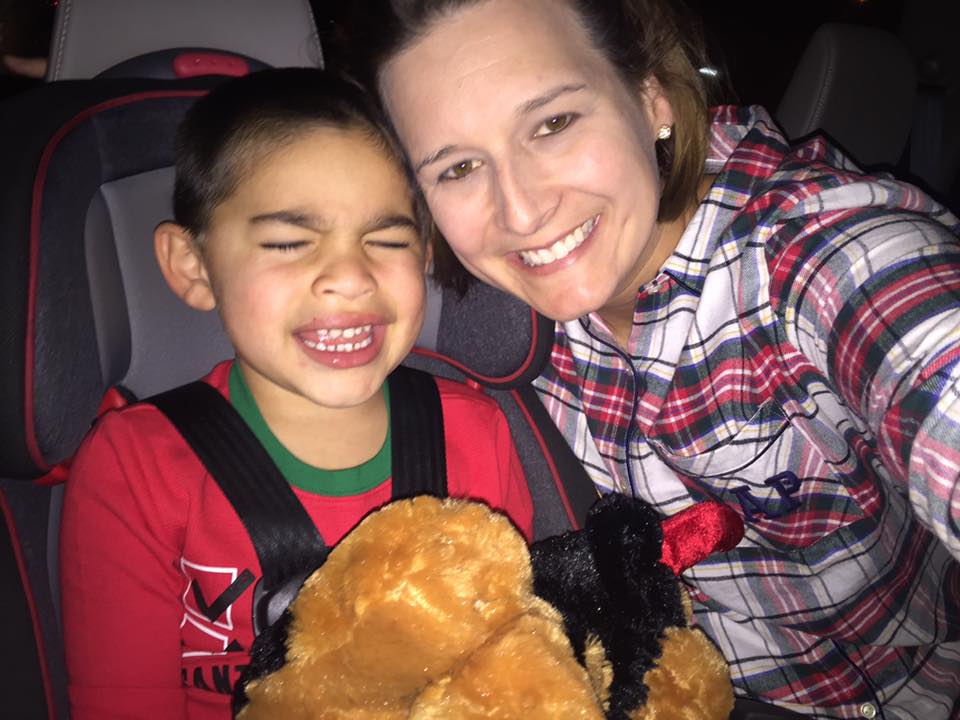 Santa was a Success
A few weeks ago I signed Jackson up for a Sensitive Santa event. We arrived at the mall Sunday morning for our 9:30 appointment only to discover Santa was nowhere to be found. Turns out, the event didn't start until 10:30, but they booked earlier time slots. So we had over an hour to roam an empty mall while we waited for Santa. Thank goodness Starbucks was open. Thank goodness we all handled the long wait well. When it was finally time to see Santa, it went so well! Jackson hopped right in his lap and told him he wanted a train, race car and monster truck! It was definitely worth the mix-up, long wait and expensive photos!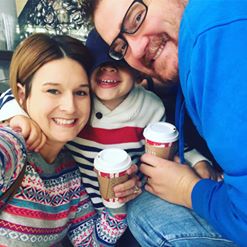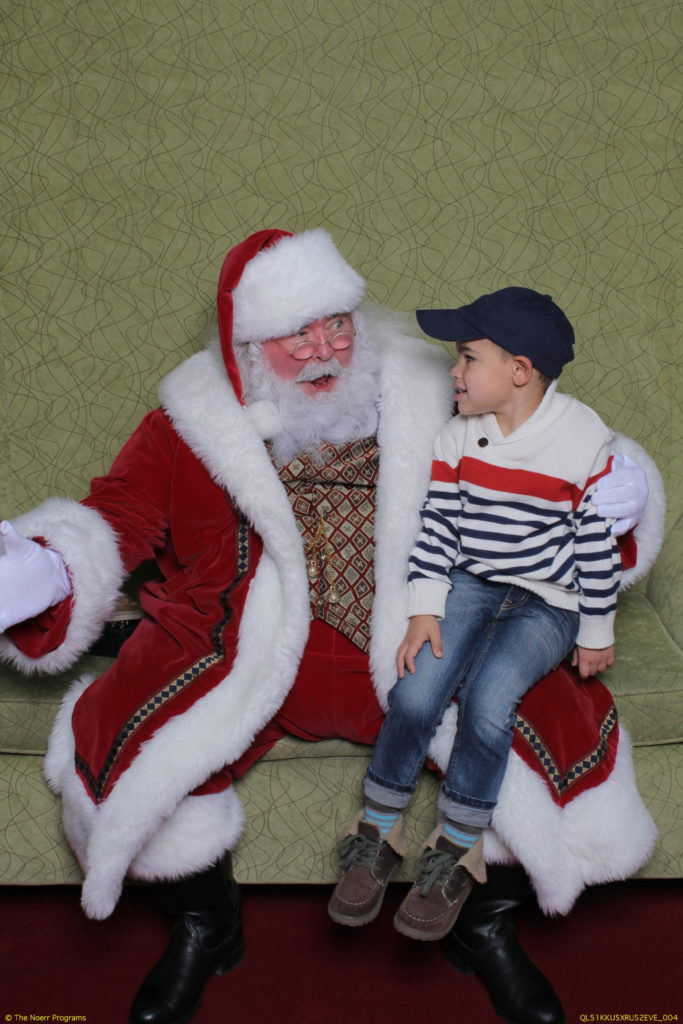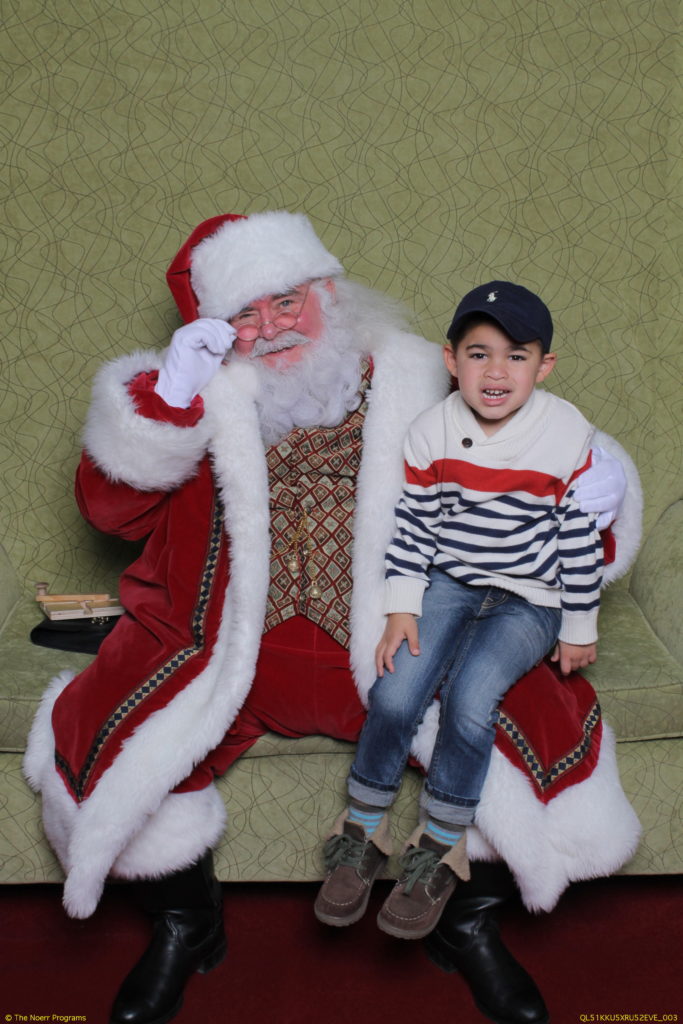 Our First REAL Christmas Tree
I said I wasn't going to put up Christmas decorations until after Jackson's birthday party. I say it every year and I NEVER follow through. I just can't wait! This year we decided to start a new tradition and get a real Christmas tree! After our Santa visit on Sunday, we went to a local tree lot and picked out the perfect one. Jackson seemed to enjoy himself and I am in love with our finished product.