Facebook is flooded with photos of Christmas trees and twinkling lights! I'm trying really hard not to break the promise I made to myself, especially since we usually put our tree up immediately after Thanksgiving. But this year I promised myself no Christmas decor until after Jackson's birthday party on the 10th (except for his tree in his room and our outside lights).
Every year I put up all the Christmas decor only to move things around to decorate for Jackson's party. I've also learned over the years that Christmas decorations + Birthday decorations = an overwhelmed, stressed-out me! So I'm not doing it this year. I am going to wait. But waiting to decorate, doesn't mean waiting to celebrate. Here's what we'll be doing this holiday season.
Watching Hallmark Movies 
Yep, I love the cheesy, heartfelt holiday movies that are playing non-stop on the Hallmark Channel. There's nothing better than snuggling up under a blanket on a cold day to watch one. I also look forward to Saturday nights because that's when they play the new movies of the year. I might have ignored the laundry and watched one while Jackson was at school yesterday. I see a lot of that happening in the coming weeks.
2. Reading Christmas Books Each Night Before Bed
We plug Jackson's tree in and read a few Christmas stories by the glow of the tree lights each night. We have a basket full of books that we've collected over the years. I try and add a new one each year. For a list of our favorite Christmas books click here.
3. Welcoming a Visitor from the North Pole
Thursday a special delivery will arrive from the North Pole! Jackson will have his very own Elf! I am excited (but also a little overwhelmed) about starting this tradition. It's something I've wanted to do for so long (especially when you see all the photos on Facebook), but Jackson wasn't ready. And honestly, I'm still not sure he is. But we're doing it anyway. I have a list of ideas for the days leading up to Christmas – some of them silly and some reminders of the true meaning of Christmas.
You know that part where you're not supposed to touch the elf or he'll lose his magic? Um, I'm going to have to let that go. I'm pretty sure my child with Dyspraxia and ADHD won't be able to keep his hands off the little guy. And that's okay. We will just have to come up with a way for him to gain his magic back so he can report to Santa each night. Ideas are welcome!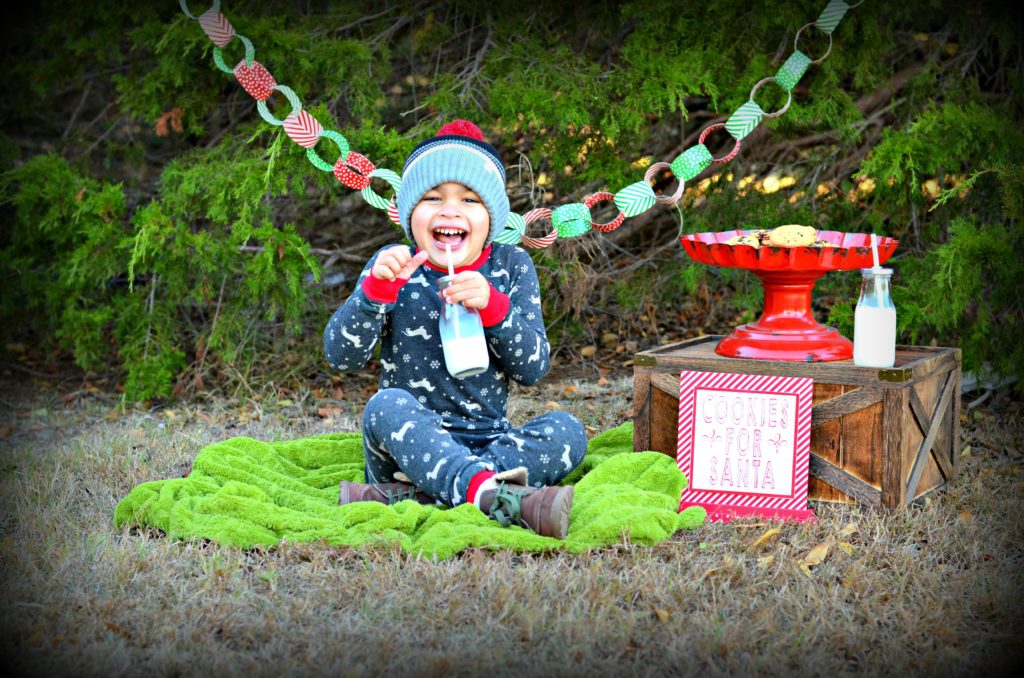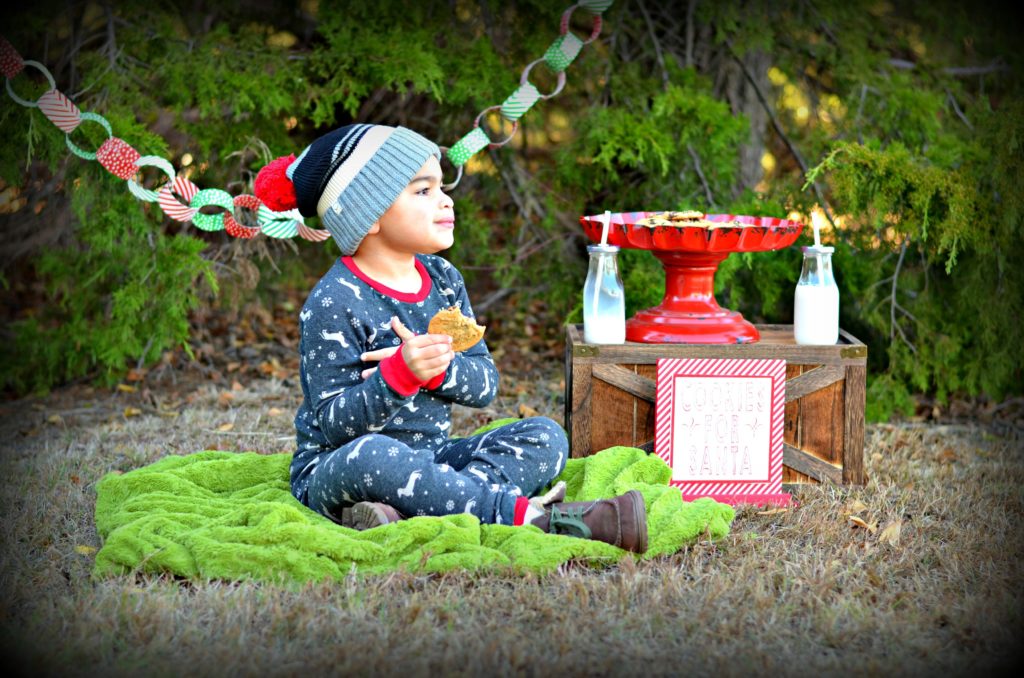 4. Taking a Trip to See Santa
Our tradition of going to Bass Pro Shop to see Santa started when Jackson was less than 24 hours old. I know, I know, maybe not the wisest parenting decision. Each year we've stood in line, messed with the crowds and I've stressed out about getting his picture made with Santa. Last year was almost a disaster. We were minutes away from a meltdown and Jackson wanted nothing to do with the guy in red. We left Bass Pro without a photo and I vowed not to put our family through that again.
So this Sunday we are starting a new tradition. We are going to a Sensitive Santa event at our local mall. Santa will be in a private room, there won't be a line, and Jackson will have plenty of time to warm up to the idea of sitting on Santa's lap. We've been talking about our trip to visit Santa and Jackson says he wants to go. He has his list ready and I'm hopeful it will go much smoother than our last Bass Pro Shop attempt.
5. Baking Our Favorite Holiday Treats
There are so many sweet treats that I only make during the holidays! I have several super easy recipes that I will be sharing next week, but you can find one of my absolute favorites here. And if you need a super easy and very delicious gift idea, try these cookie jars! They are always a hit!
6. Listening to Christmas Music 24/7
I won't lie, I've been listening to Christmas music since before Thanksgiving. I seriously LOVE IT! This year I'm excited to take advantage of all the Christmas stations on SiriusXM, as well as, the free Christmas playlists on my Amazon Music app.
I also added the new Garth Brooks and Trisha Yearwood Christmas album to my collection. You can find my go-to Christmas playlist here.
7. Looking at Christmas Lights in Our Christmas Pajamas 
Jackson is in awe of Christmas lights this year! I have a feeling we may be driving around to look at them every night between now and Christmas. He gets so excited. Last night he yelled, Mom, Mom. See those Christmas lights there at almost every house we drove past! I love his excitement!