Something as simple as going to the park or the Chick-fil-a play place can be difficult when you have a child with special needs. I avoided both (or drove around to find the one with the least amount of people) for many years. I even wrote about a stressful Chick-fil-a experience once and it's been one of my most read posts.
Thankfully our trips to the park are problem-free these days, but I still am not a fan of crowded Chick-fil-a.
So what's a mama to do when her child needs to burn some energy and needs a safe place to do so?
Special needs families living in the Oklahoma City metro area now have a new option.
We Rock the Spectrum recently opened and it is sure to meet a huge need in the special needs community.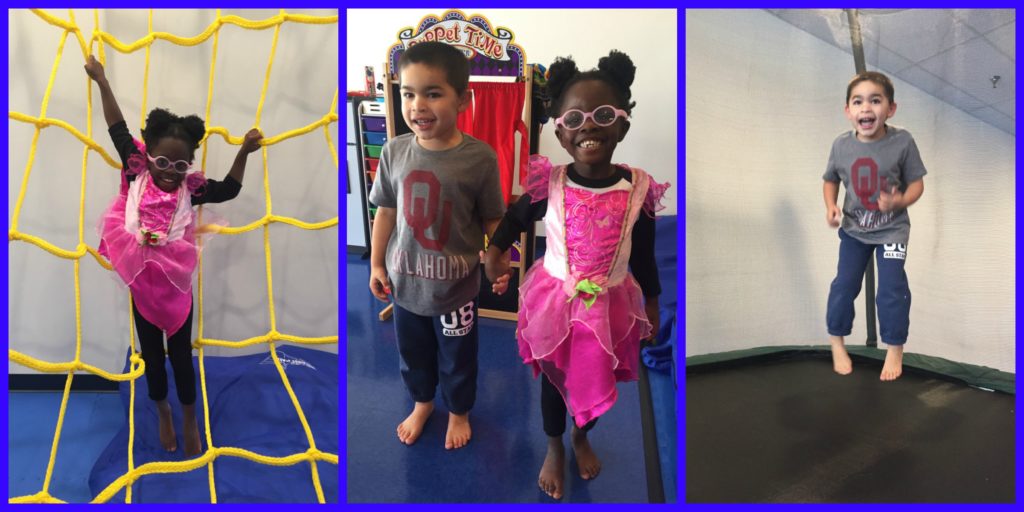 The gym is a place where you never have to say you're sorry! 
Do you know how many times I've had to apologize for Jackson's aggressive behavior or try to explain a meltdown?
Do you know how many times people have stared and whispered?
Do you know how many times I've left a park or play place in tears?
Now there's a place where all kids can just be kids!
Yesterday, Jackson and I met up with our friends, Kathleen and Lyla, for open play.
The kids had a blast.
The gym looks exactly like something you'd see at an occupational therapist's office.
Swings, a trampoline, a zip line and tons of sensory toys.
I was super proud of Jackson for trying the zip line a few times, although he decided twice was enough. Lyla on the other hand, probably rode the thing a hundred times! Each time she crashed into the cushions Jackson asked, you okay Lyla?
It was the perfect place for Jackson and Lyla to play and burn some energy.
We will definitely be going back!
We Rock the Spectrum has locations in several states! You can view them here.