I've had a camera in my hand for as long as I can remember.
When I was six, I was given a pink camera that required 110 film for Christmas.
I took a lot of blurry, random photos with that camera.
My love for pictures followed me into my teen years and led to a job at Eckerd Photo Lab.
My love of photography remains a huge part of who I am today.
Scrapbooks line my closet shelves.
Each photo tucked inside tells a story.
Telling stories through photos and words; that describes me pretty well.
Over the years I've had a lot of people compliment my photos.
I've also had family roll their eyes when they catch a glimpse of my camera  (because I always have my camera in hand).
I have a hard time swapping out the photos in the frames around my house because I love them all so much.
Each photo, a little piece of my story.
The decision to take my love for photography to the next level didn't happen over night. Actually, it's a dream that started small. It's a dream I've put on the back burner because of fear and doubt.
I don't have a degree in photography.
I still find myself doubting my ability to shoot in manual mode.
But there's a spark I can't ignore; a dream waiting to be lived.
The dream is not to build a huge photography business, but to offer affordable photography to families who have children with special needs.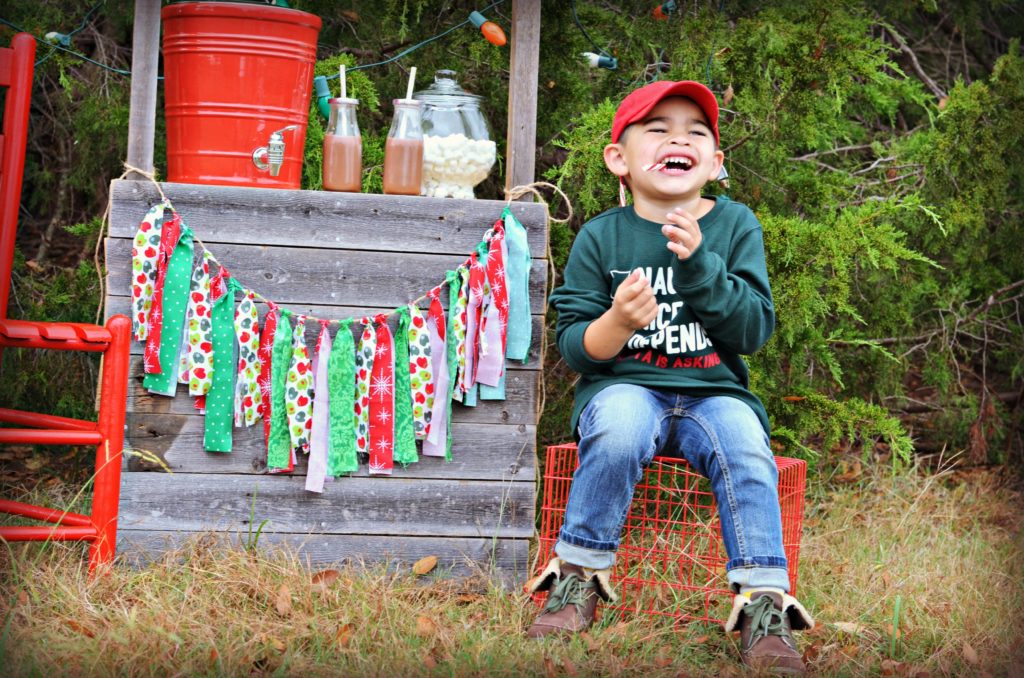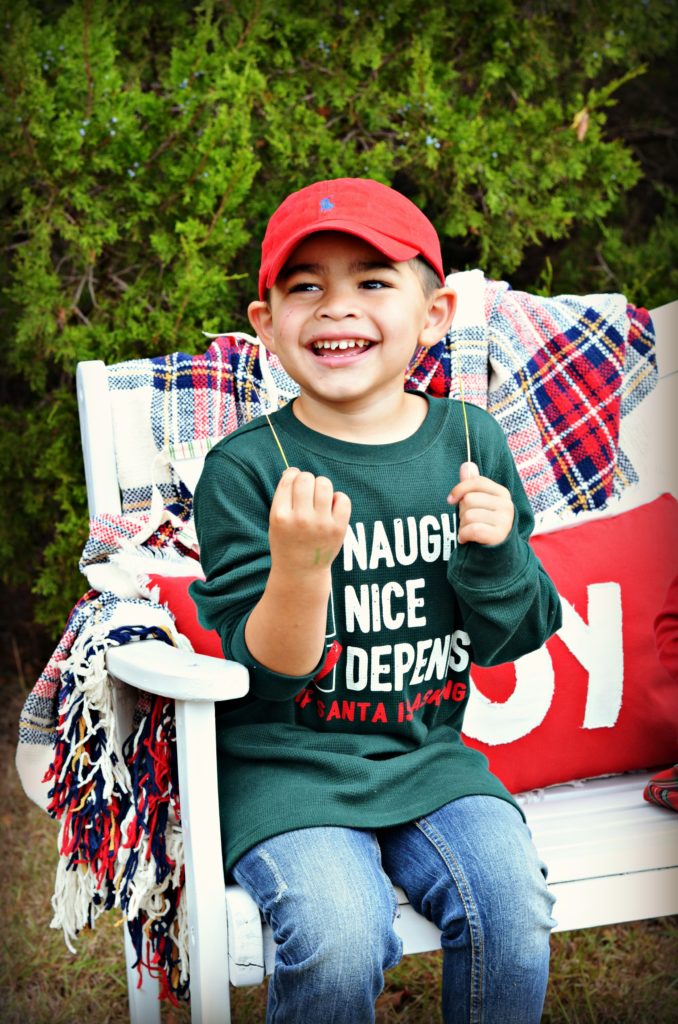 As the mother of a child with special needs, I know how challenging family photos can be.
Jackson's Apraxia can make smiling difficult; especially smiling on command. I have a million photos of him with a forced smile or no smile at all. Capturing Jackson's true smile, the one that radiates joy, often takes longer than a 30-miniute mini session.
Jackson's ADHD and Dyspraxia make it very difficult for him to sit still. He has a hard time focusing and looking at the camera.
I can't tell you how many photo sessions we've wrapped up where I've either been in tears or on the verge of them.
I would see photos of other kids Jackson's age – beaming and posing for the camera – and my heart would break.
My son couldn't do that.
It was another part of our story that I had to grieve and accept.
Family photos can be very stressful for special needs families.  
For reasons similar to the ones I mentioned above and because family photos aren't cheap.
When you're paying for therapy appointments and other services, there's often not room in the budget for professional photos.
That's why I decided to start taking my own.
I didn't want to at first. I didn't feel like a professional. I didn't feel like my photos were worth much; especially when compared to the pretty ones I saw on Facebook taken by my professional photographer friends.
But I couldn't justify spending hundreds of dollars a year (when we had therapy bills). I couldn't continue putting my family in stressful situations just to get a decent picture. I couldn't expect my kid to pose and smile and sit still when I knew his disorders made it extremely difficult, if not impossible.
So I got over myself and my need for expensive, pretty pictures.
I started playing around with my camera settings. I got creative. I invested in a really great lens.
I started planning photo sessions. I lost my patience a time or two. I took some amazing photos of my kid.
I captured his true smile – the one that radiates joy and his love for life.
I am passionate about preserving stories. Whether through words or photos. it makes no difference to me.
I love capturing memories of our family and would love to capture memories for other special needs families, too.
For more information about my new endeavor, visit Double J Photography on Facebook.