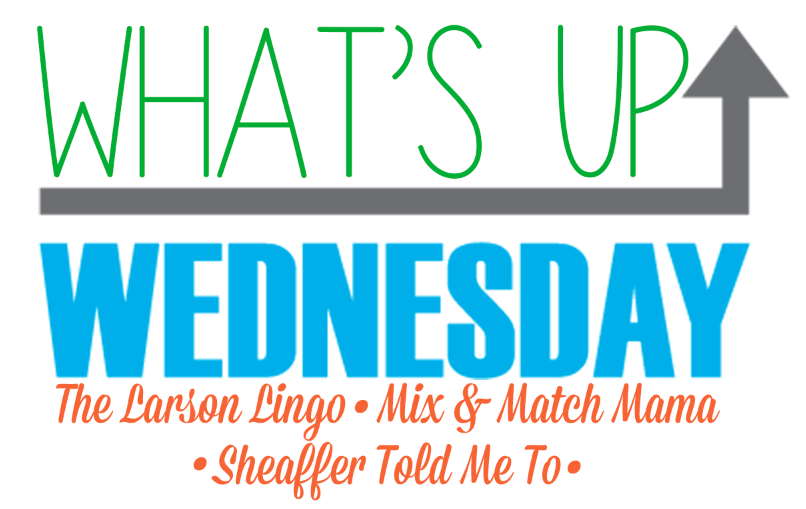 1. What We're Eating This Week…
We're kind of winging it! Cooking is one of my least favorite things to do. I go through spurts….I have weeks where I'm rocking dinners and weeks where I'm all let's just order pizza! Lately, we've been eating a lot of pizza and helpie selfie dinners. Jackson could survive on PB&J so he could care less what I cook. I'm a big fan of the Crock Pot but even my favorite Crock Pot meals haven't sounded good lately. I'm just in a dinner rut!
This week we're having breakfast for dinner. That usually includes John's yummy french toast (he seriously makes the best EVER) with a side of bacon or sausage. Super easy, but super tasty!
2. What I'm Reminiscing About…
Eight years of marriage! Yesterday, John and I celebrated our anniversary. A lot has changed since that proposal on the beach in Maui!
I don't write a lot about marriage – maybe because it's so darn hard. John and I have had our fair share of struggles. It's a miracle our marriage survived the first six months of parenthood. But eight years since saying I do we are the best of friends, he still makes me laugh, he still can get on my nerves, he's the best dad and I'm certain I couldn't have made it through this special needs journey with anyone other than him.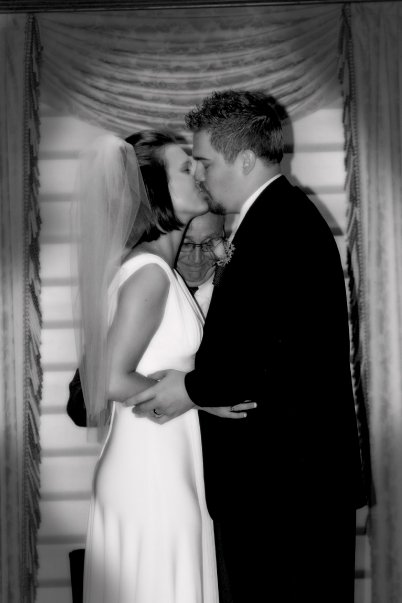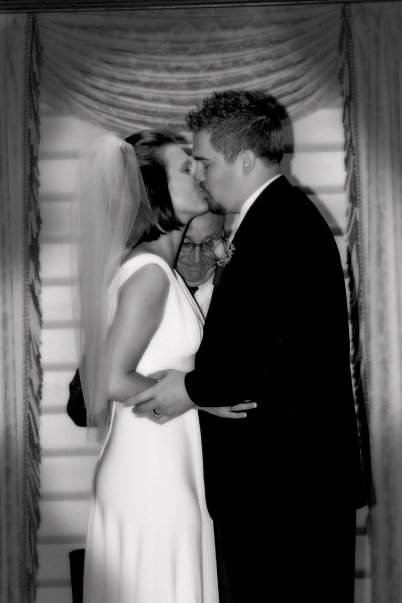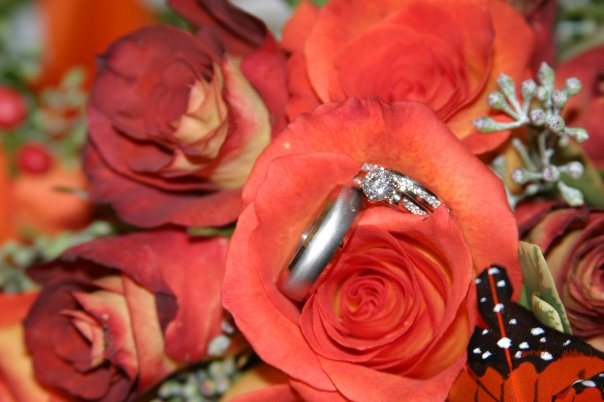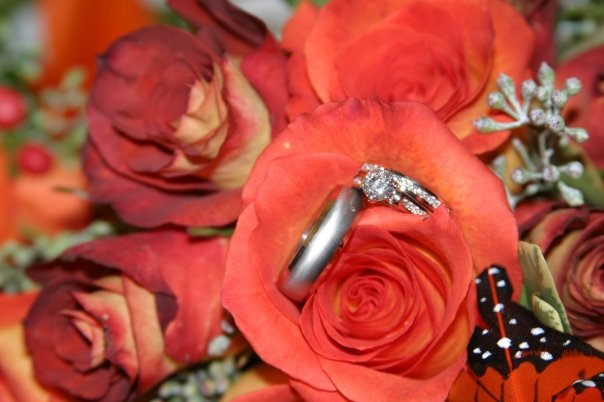 3. What' I'm Loving…
The little things I've learned about Jackson lately….He LOVES Reeses Peanut Butter pumpkins as much as me. He loves candy corn (he did not get this from me). Although I've never understood why people put up Halloween lights, Jackson is thrilled by them. We were driving around the other night and he yelled, "trick or treat lights! Jackson loves The Great Pumpkin Charlie Brown and Toy Story of Terror. We've watched them 5,000 times since they came on TV last week. Thank goodness for DVR. 
4. What We've Been Up To…
This past weekend we were supposed to go to Texas! I started feeling bad on Thursday and John has been drowning at work. Although we hated to cancel our trip, we decided to stay home. I'm so glad we did! John got a lot of work done and Jackson and I went to a Touch a Truck event. He was a big fan of the police motorcycle. We enjoyed the beautiful weather by taking a walk at the local nature park. Sunday morning we went to the Science Museum with some friends. We made Halloween cupcakes and drove around in search of "trick or treat" lights (as Jackson calls them!). It was the perfect weekend!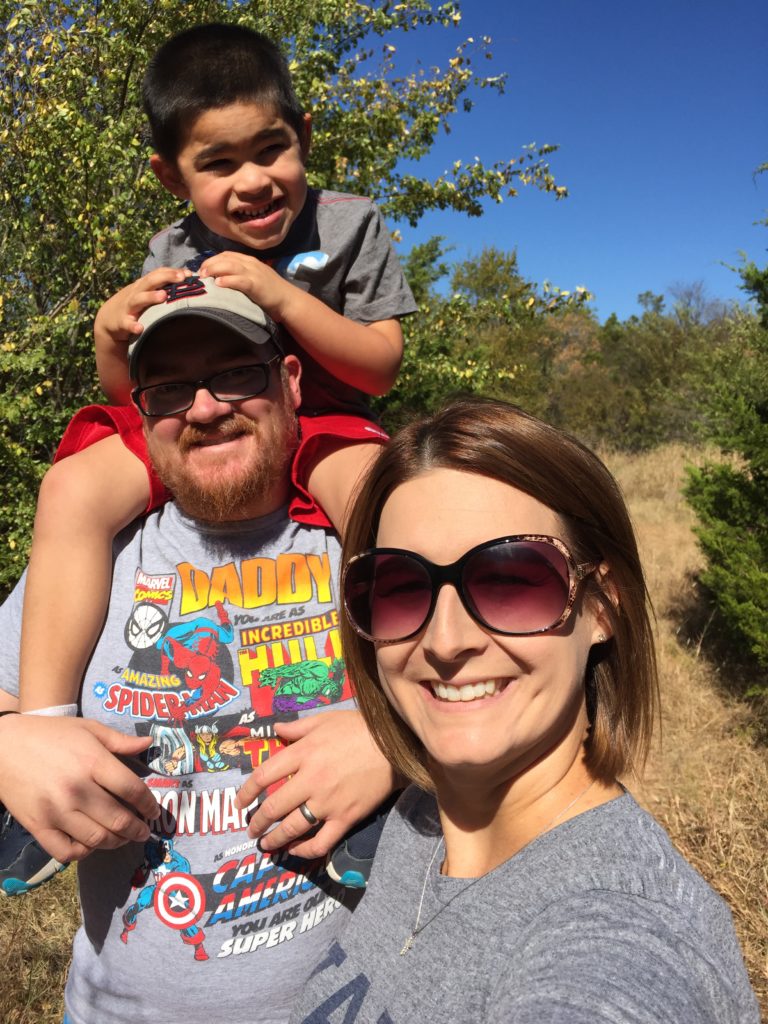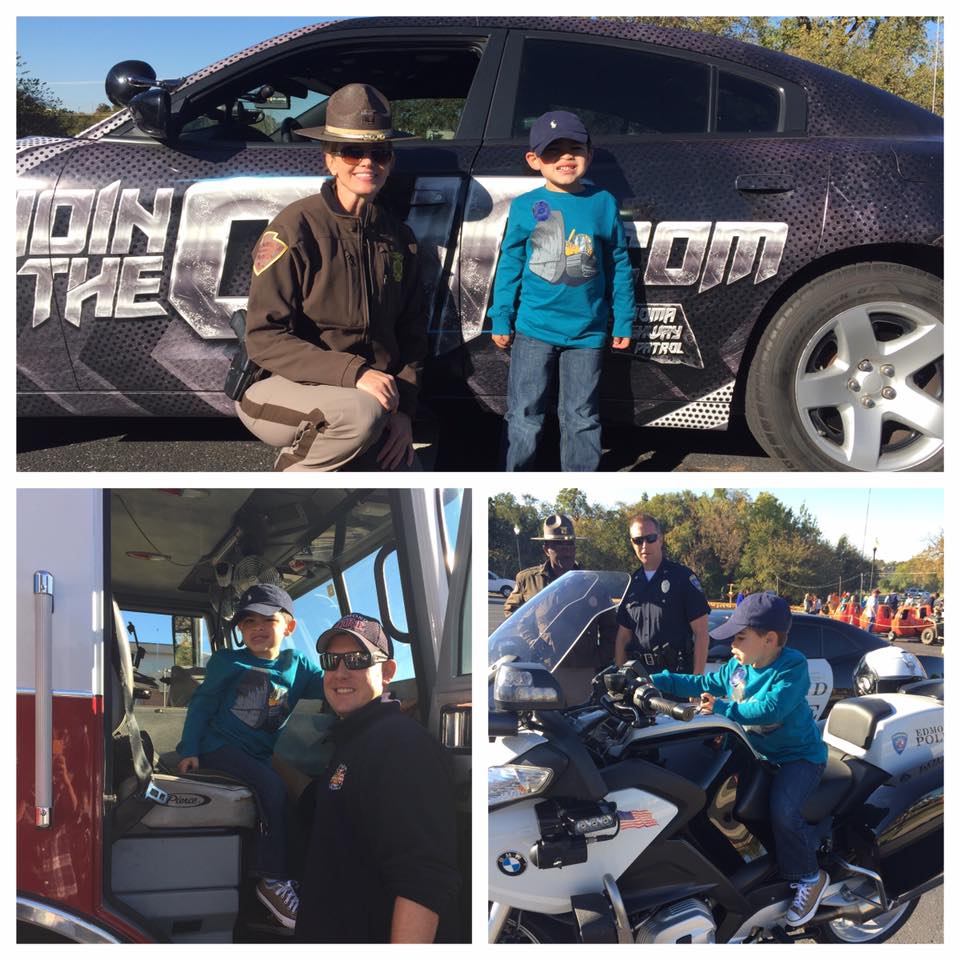 5. What I'm Dreading…
The election. It's such a hot mess!
Or maybe I'm not dreading it as much as I'm just ready for it to be over. So much hate on social media. I'm ready for people to get back to sharing photos of their kids and their favorite recipes.
6. What I'm Working On…
The details for our family Christmas photos. My friend Emily and I love taking photos of our kids and coming up with creative ideas. Our husbands roll their eyes when we aren't looking, but thankfully go along with our crazy plans. We have a super cute hot cocoa stand decorated with plenty of Christmas magic that we will be setting up in a few weeks!  I can't wait to see how the photos turn out!
7. What I'm Excited About…
Trick-or-Treating with Jackson! He's going to be the cutest puppy doctor ever! Last year Jackson could barely say trick-or-treat. I remember walking up to a house and the man handing out candy said, "can you say trick-or-treat first?" as he dangled candy over Jackson's bag. I wanted to jump in and explain that Jackson couldn't, but before I had the chance Jackson shocked us all and said trick-or-treat clearly! It was a proud mama moment! He showed that old guy! 😉
This year he's been saying trick-or-treat since early summer! He's ready to ring door bells and fill his bag with candy!
Speaking of Halloween….here's a great graphic with some tips for anyone who will be handing out candy! Please remember that many of the kids coming to your door could have special needs. Many of these special needs are invisible. So please be patient. Be kind. Have fun!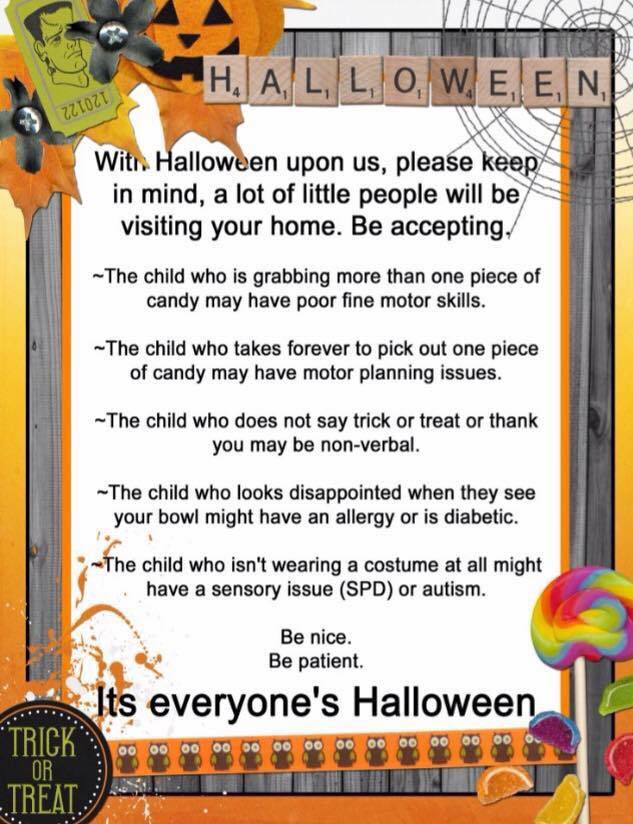 8. What I'm Watching/Reading…
John and I finally watched the season finale of The Walking Dead on Sunday. We watched it, followed by the season premier. Holy smokes! It was intense. I closed my eyes a lot! I know there are a lot of mourning TWD fans now that Glenn is gone. I'm sad, but I'm really glad it wasn't Daryl. I told John I'm not sure I can continue to watch the show if they kill off Daryl.
I'm also still watching This Is Us and Notorious. Both of these shows continue to get better each week.
I've also watched The Great Pumpkin Charlie Brown and Toy Story of Terror a lot lately! See #3!
I'm still reading Ann Voskamp's book The Broken Way, which released yesterday! I have to read Ann's books slowly. She has such a unique writing style and my brain needs time to process her words. I'm several chapters in and this still remains my favorite quote from the book. So much truth in nine little words.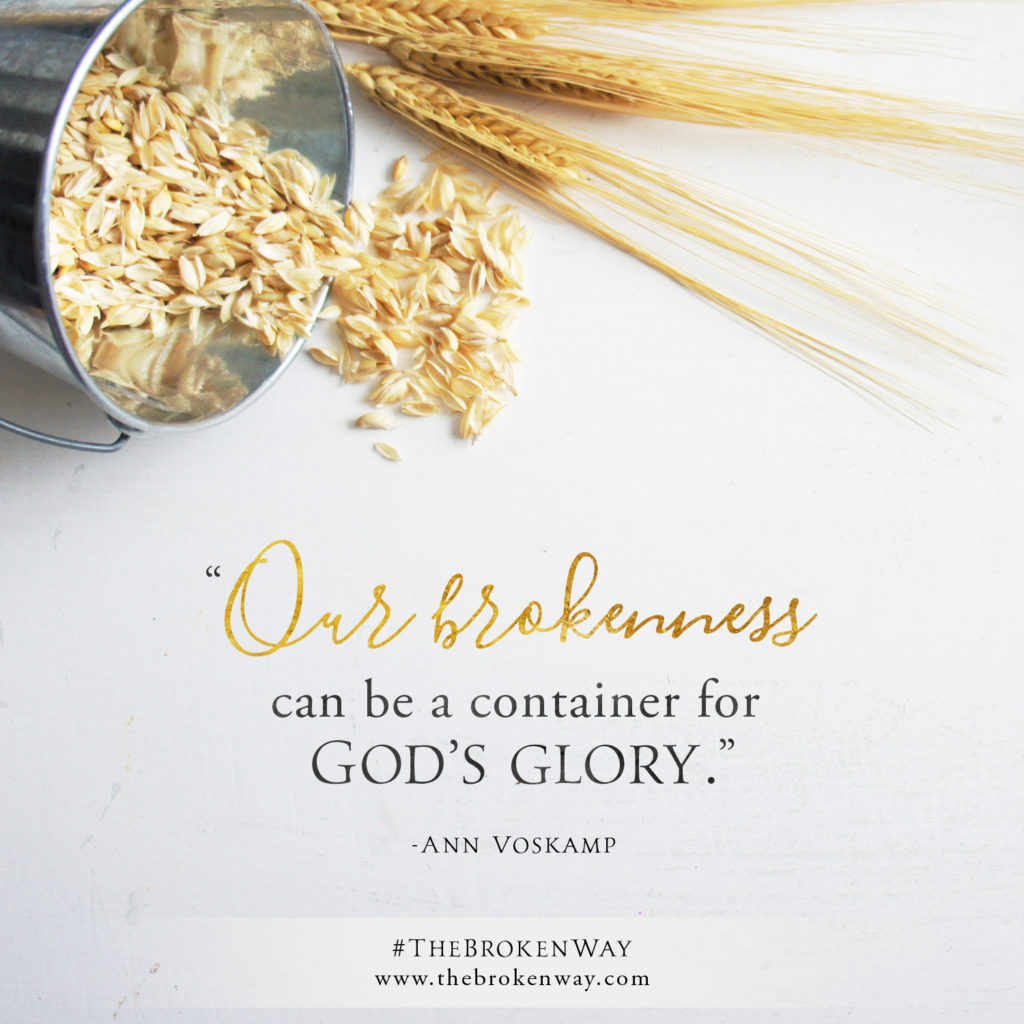 9. What I'm Listening To…
I've been listening to a lot of my old music lately. I'm a big fan of old-school country. I recently downloaded all of my CD's and transferred them to a flash drive so I can listen to them in my car. I love how memories are attached to certain songs. A song can take you back to a person or a place. I'm not always sure that's a good thing, but I love how meaningful music is in my life.
I also love the Dirty Dancing soundtrack. The music from that movie is so good. When it comes up on my iPod I can't help but feel happy!
10. What I'm Wearing…
I wish I were wearing more scarves and maybe my cute Fall boots, but Oklahoma is confused and seems to think it's still Summer! Monday I wore flip flops and a sleeveless top. It's the end of October. This should be illegal. I want to be wearing these cute new scarves. I scored the two on the ends for super cheap on Zulily. I got the middle one at Old Navy!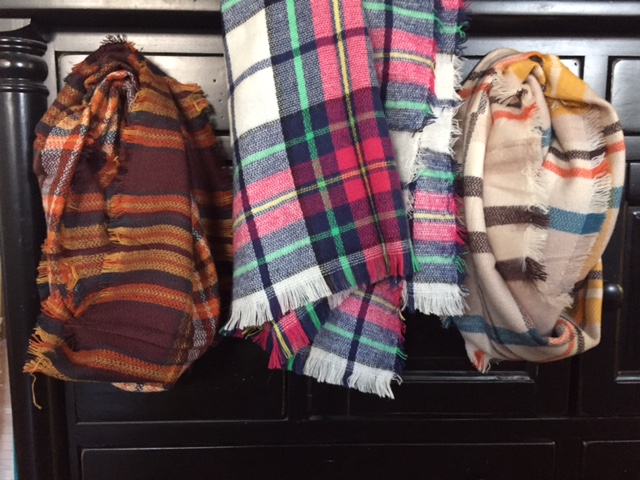 I'm also loving all the cute flannel shirts at Old Navy right now. I happened to stop in one day when they were on sale for $15. I picked up a few new ones because they are perfect for Fall/Winter. I wear them with jeans and my Converse. I also wear them under my cute puffy vests!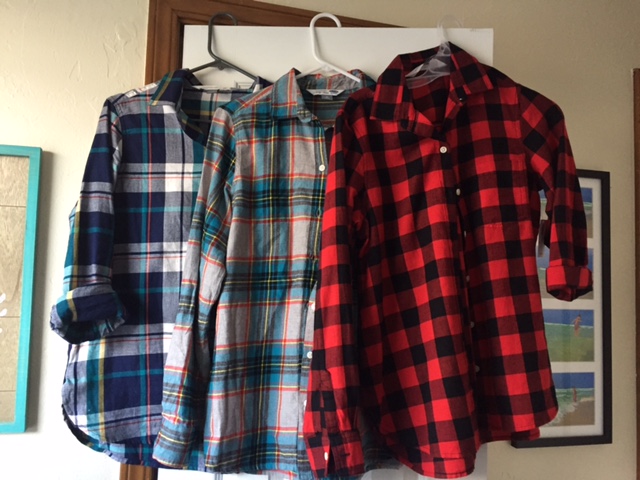 11. What I'm Doing this Weekend…
John, Jackson and I are meeting up with my parents, sister and brother-in-law in Broken Bow. We've had this trip planned for several months and I can't wait! I've wanted to go to Broken Bow for years and after living in Oklahoma for 14 years, I'm finally getting the chance. I'm hopeful the leaves have started turning and we will get to experience some beautiful Fall foliage. We rented a cabin that looks amazing and Jackson is excited to camp in his Pop and Loll's trailer. We are also going to be taking some family photos while we are down there. I can't wait to blog about the trip next week!
12. What I'm Looking Forward to Next Month…
Another Fall-filled month! Cooler temps (because Oklahoma has been confused), Thanksgiving and a super cute Christmas setup I'm using for our families Christmas photos! It's also time to start planning Jackson's 5th Birthday party! How in the world is he about to be five???
13. What Else Is New?
Next week we have a couple of appointments with specialists to learn more about Jackson's ADHD and to also look into a Dyspraxia diagnosis. After doing a lot of research on Dyspraxia, my heart is telling me this could be a huge answer to a lot of questions. It just makes SO much sense. We'd appreciate prayers as we go to these appointments and visit with each specialist. I believe we are on the right track to making sure Jackson gets all the services he needs to succeed!
14. What's Your Favorite Halloween Memory/Picture/Tradition?
These will always be two of my favorite Halloween photos/memories. Jackson's first Halloween as Pooh Bear! The second photo is Jackson and his friend Harmonee. She started crying and Jackson just couldn't stand that she was upset. So they were both crying during the Halloween photoshoot. Priceless memories!!!