Today I'm linking up for Friday Favorites. Despite having a very emotional week full of uncertainty, my list of favorites just kept growing. Little glimpses of His grace. Reminders that there is ALWAYS something to be thankful for. Happy Friday!!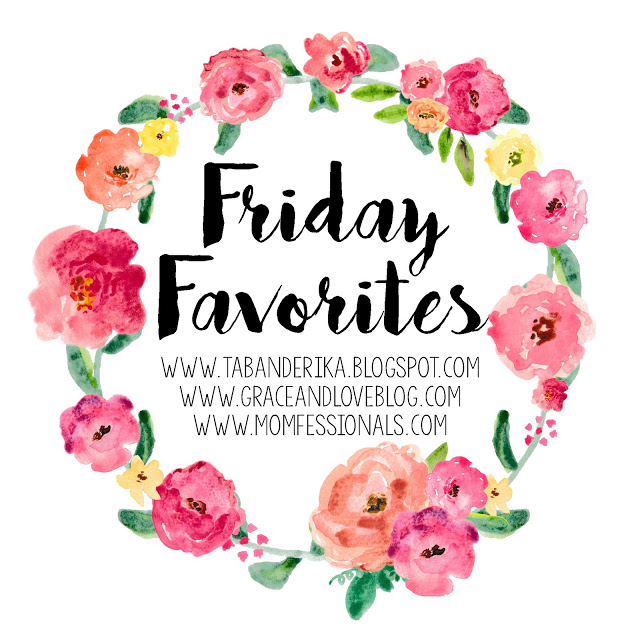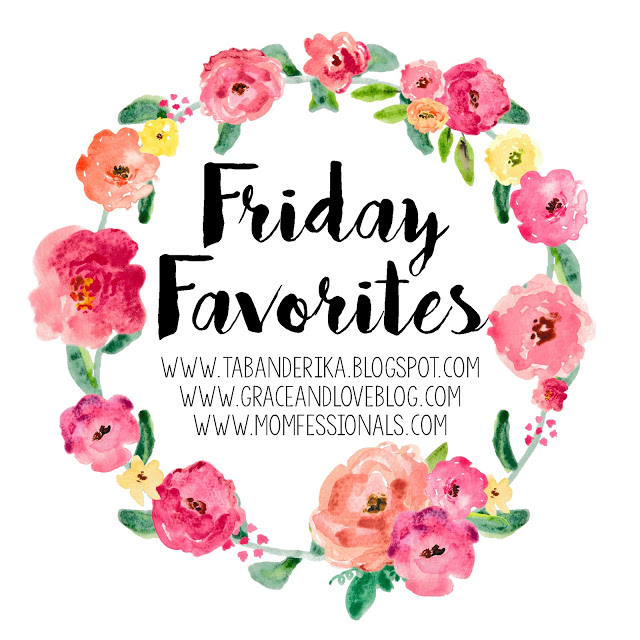 ONE
These Fall outfits! I am so glad I'm finally getting to wear something other than shorts and flip flops! My gray Converse are a fashion staple in the Fall and Winter months. I'm also loving my new ankle boots I snagged from Target. And the holy jeans…they came from GAP a few years ago and although they're a tad bit snug, they are still my favorite. Oh, and scarves. How I adore them. I ordered three new ones recently because I just can't get enough! I'll share them in an upcoming Friday Favorites post. See the scarf I'm wearing with the short-sleeved shirt? I used a stapler to turn it into an infinity scarf. I can't sew to save my life, but the stapler did the trick.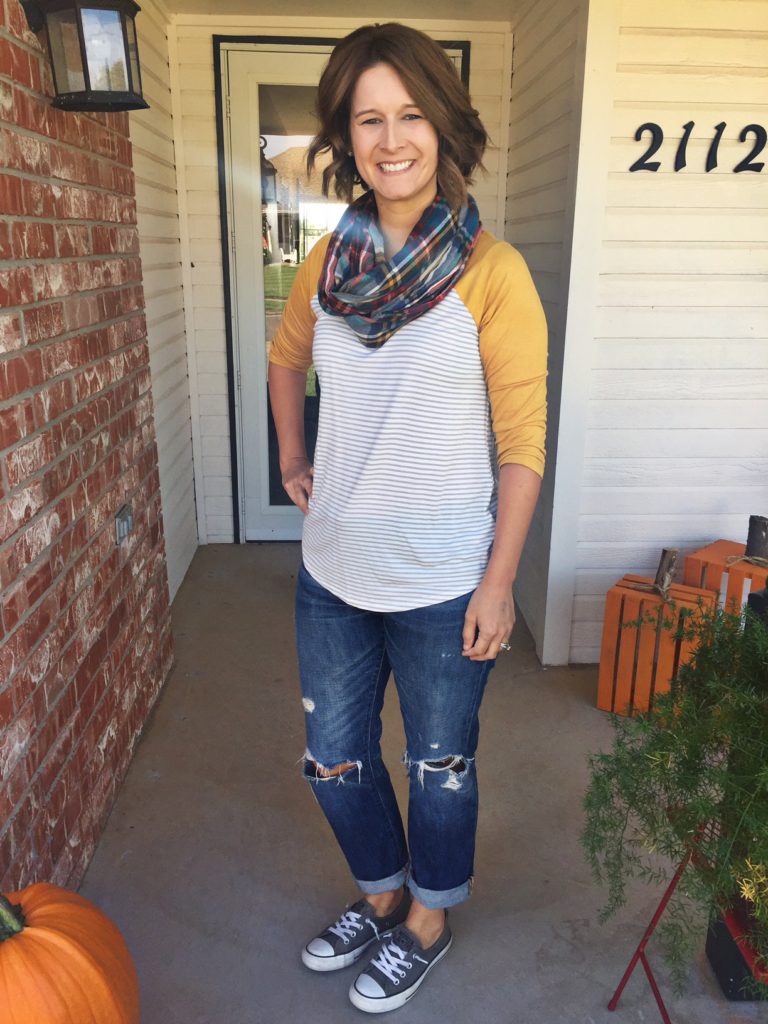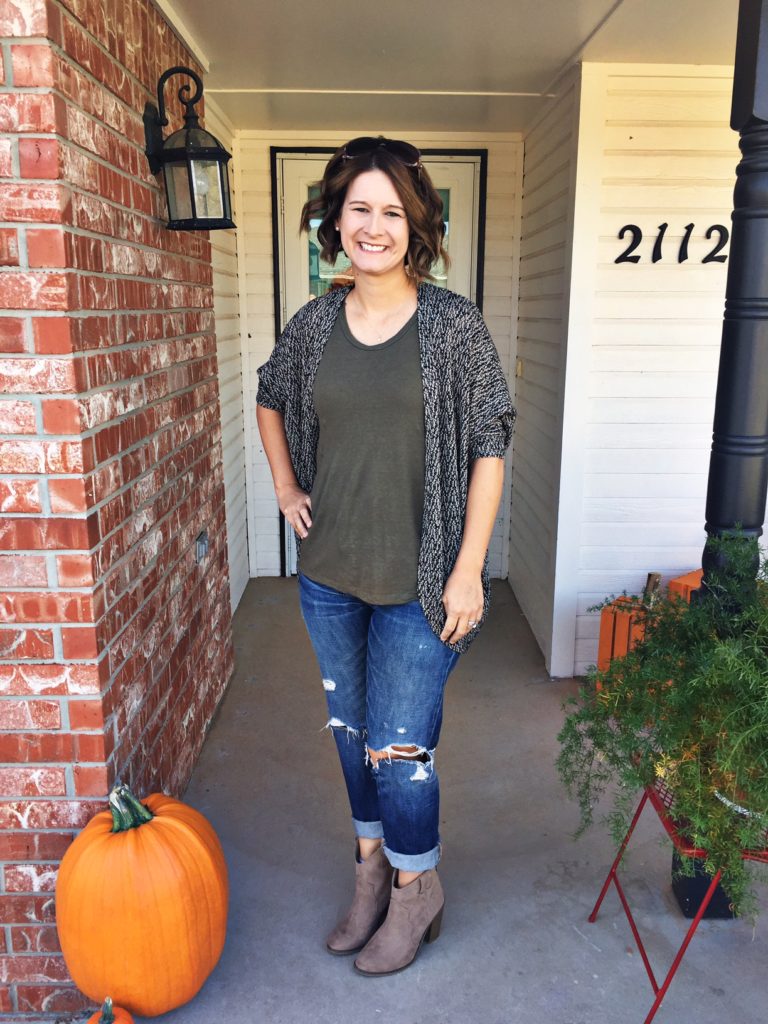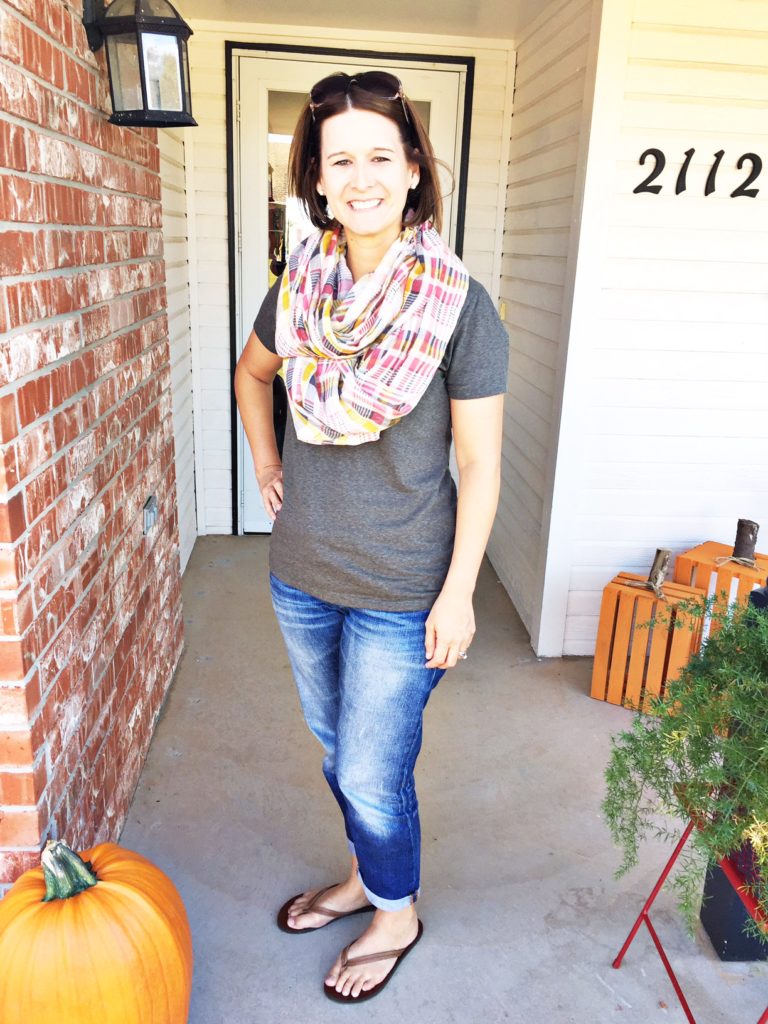 TWO
The Girl on a Train – the movie! I might be the only person on the planet who hasn't read the book. A friend asked me to go see the movie and I was a tad bit hesitant. I love a good murder mystery, but thrillers can sometimes freak me out. I was afraid I'd have to close my eyes during the movie and I made sure to warn my friend it could happen. But this movie blew my mind! It was SO good and I'm hearing people say it's just as good, if not better, than the book. The acting is outstanding. Like, award-winning. I'm so glad I went to see the movie and even happier I didn't have to close my eyes!
THREE
Notorious is my new favorite TV show. I think I love it because it's helped replace the empty spot Castle once filled. I see some similiaries in the two shows. I also love the fact that it's based around a news show. I can't help it. After all, I do have a journalism degree. A love of breaking news still pumps through my veins. Adding Notorious to my weekly watch list makes four shows I'm currently hooked on. I'm not sure if that's a good or bad thing.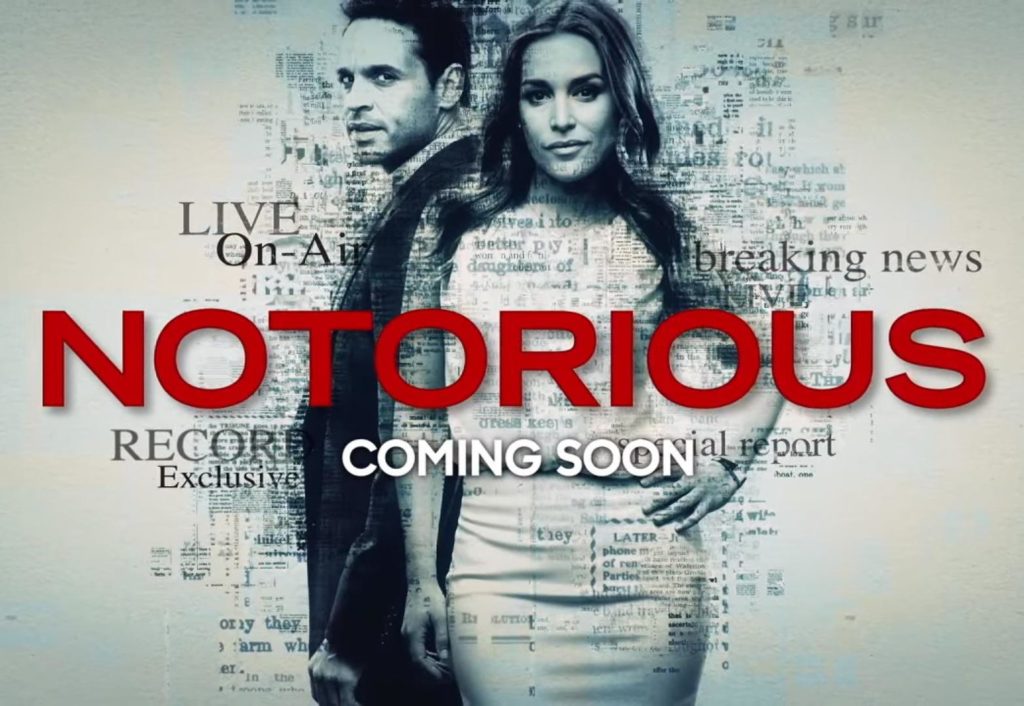 FOUR
Since Jackson received an ADHD diagnosis, I've been reading blogs and gathering information. This blog is a new favorite. I also love the articles in ADDitude Magazine.  Both are great resources for ADHD!
FIVE
Sunroof Kind of Weather! Jackson and I have been cruising with the sunroof open A LOT this week! Sunny skies, cool breezes and the feeling of Fall. Pretty much perfection! And a stop at Classic 50's just adds to the experience!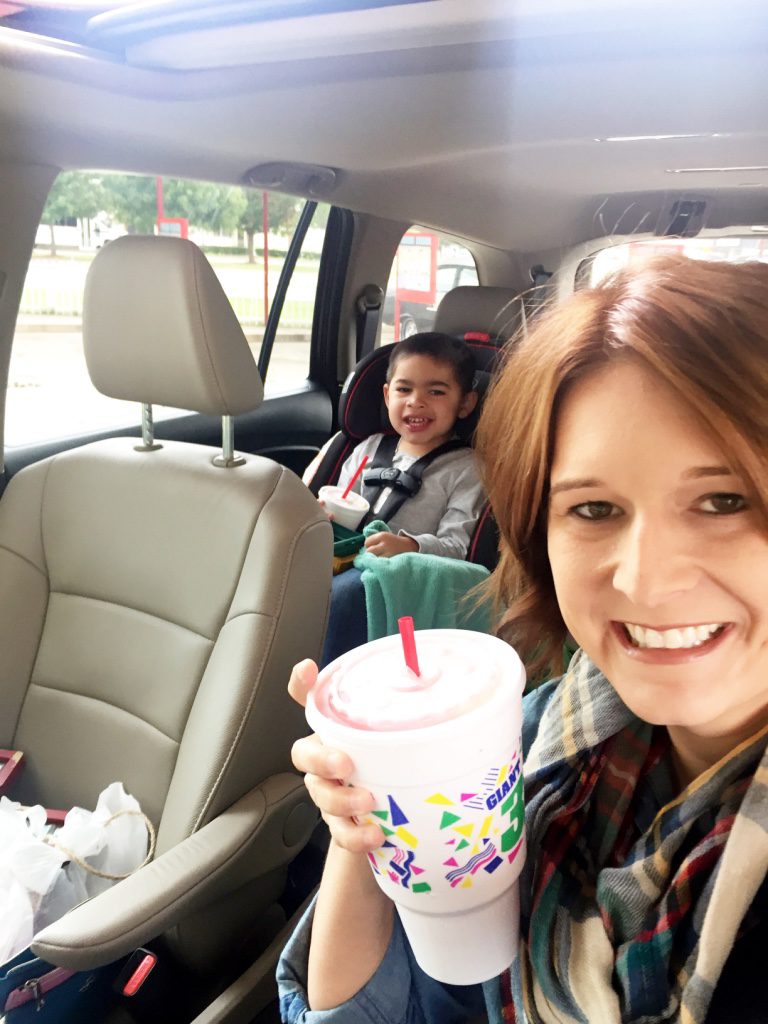 SIX
Ann Voskamp's Words. I'm soaking up every ounce of truth in Ann's new book The Broken Way. It releases in a few short weeks, but you can preorder your copy NOW! Just click here.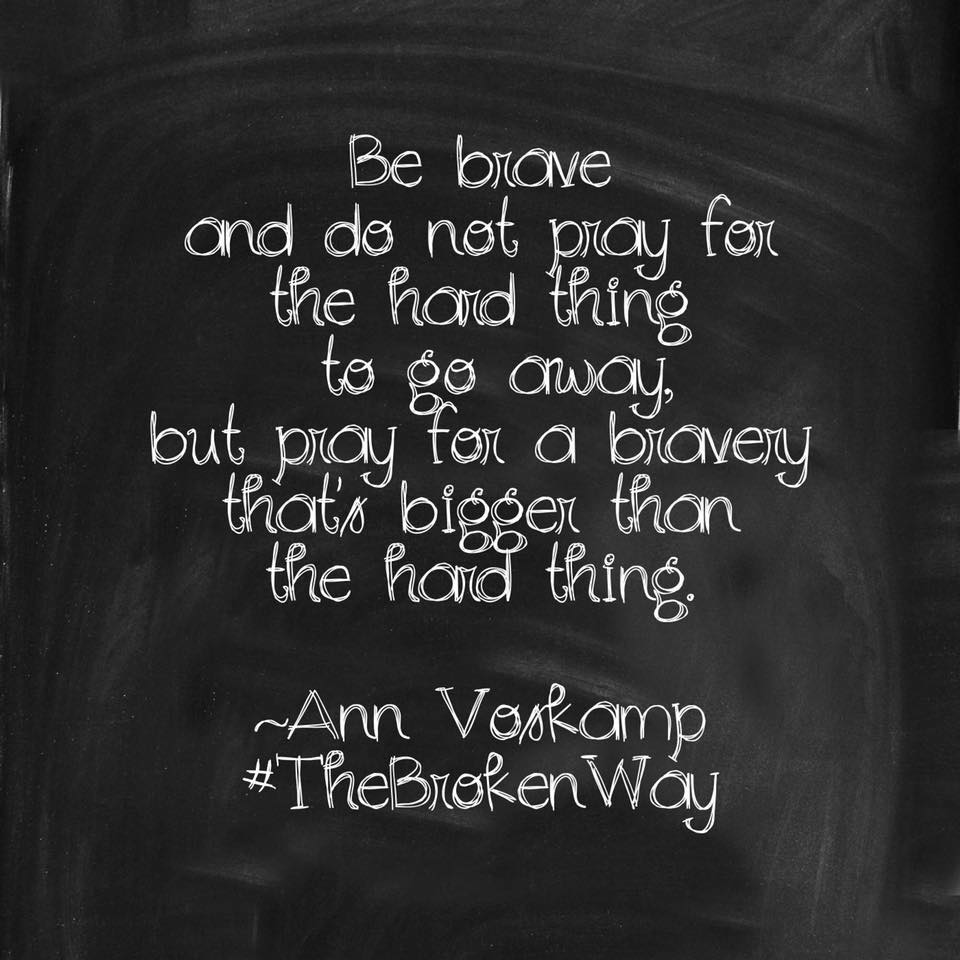 SEVEN
Meeting one of my favorite authors is just what I needed to take my mind off the stress that comes with special needs parenting and school issues! Elin Hilderbrand was wonderful and her newest book Winter Storms  is a must-read! Apparently, Elin hosts a Bucket List weekend each January on Nantucket. Um, I see a trip happening in January 2018! Since reading her books, I've been dying to go to Nantucket. Perfect way to mark it off my bucket list!