I've been a big fan of MixandMatchMama for a while now. She's an adoptive mama, lives in the great state of Texas AND makes the most delicious (and easy) meals!
This morning I was reading her What's Up Wednesday post and thought it sounded like a lot of fun, so I decided to join in!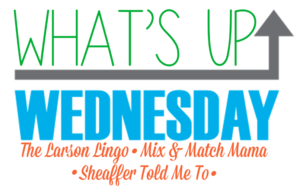 1. What We're Eating This Week…
It just so happens I made one of our favorite meals by MixandMatchMama on Monday. It's so simple and so delicious. Her Sweet Corn Chicken Tostadas are always a hit! Although I'm not sure why mine never look as pretty as her's do. Oh, well. They taste amazing, so that's all that matters.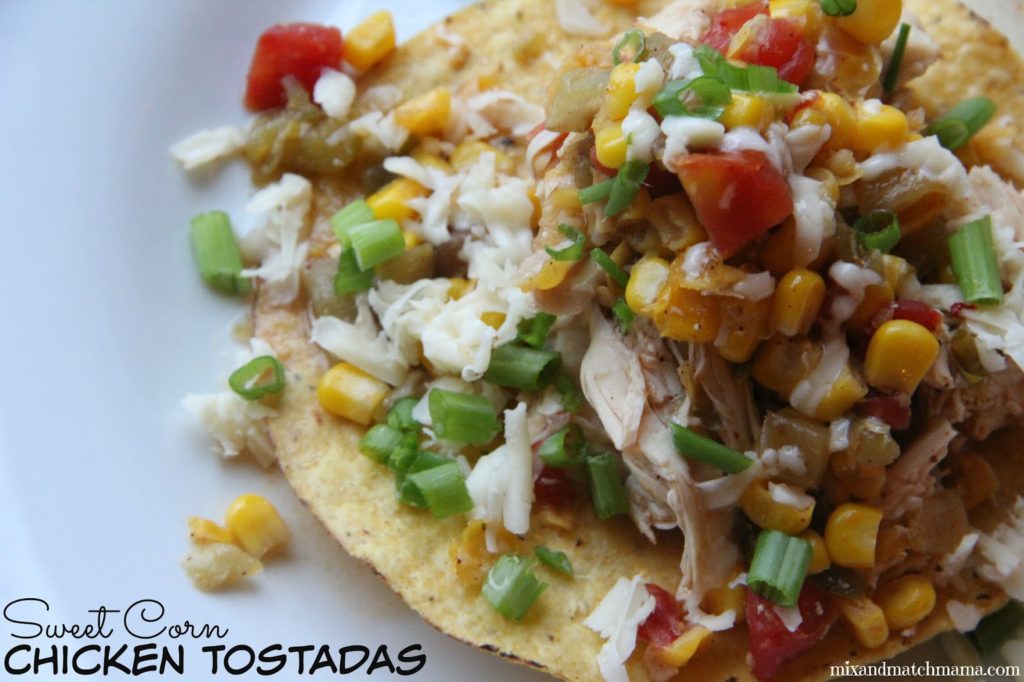 2. What I'm Reminiscing About…
Yesterday we celebrated John's 37th Birthday! I'm a big fan of birthdays (even though my husband really isn't). Jackson was so excited that it was his dad's birthday. He couldn't wait to help him blow the candles out. But the best part of the day (and what John said was the best gift) was when Jackson said, Happy Birthday Dad when John walked through the door after work!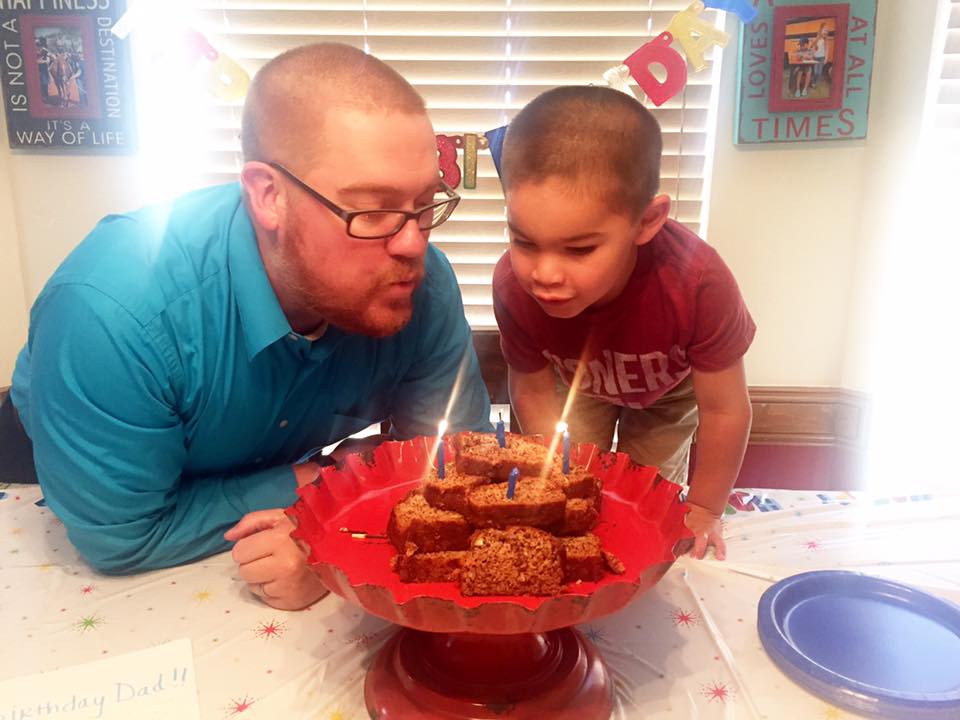 3. What' I'm Loving…
That Jackson is loving PreK! I also love surprising him with a fun after-school treat! This week we made Sprittles. Skittles + Sprite = a yummy drink!!! I love making memories with him.
4. What We've Been Up To…
We're still getting in the groove of Back-to-School schedules. Jackson is loving PreK and I'm beyond thrilled with how well he's doing! I can't believe he's going five days a week. This week is HOWDY week, so he's dressed up each day to show his school spirit. Monday was hat day, Tuesday was Oklahoma Team day, today is Wacky Wednesday.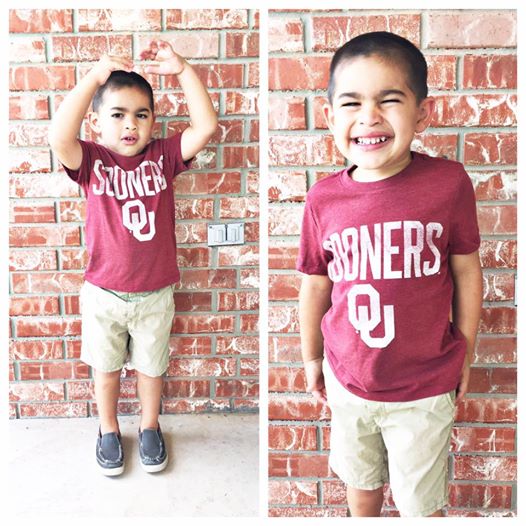 5. What I'm Dreading…
I would say giving Jackson a haircut, but we conquered that task last weekend. Honestly, I don't think I'm dreading anything. My absolute favorite time of the year is right around the corner! The other day I caught a glimpse of Fall in the air (it's just a feeling I can't really explain) and I was giddy. Happiness is changing leaves, crisp air and the fun, Fall traditions we share.
6. What I'm Working On…
A new look for my blog. It's in desperate need of a redesign. Something that reflects my heart and the words I write better than the current one. Yes, I still write about adoption, but there is so much more to the story God is writing for our family. I've found a designer and hope to get the ball rolling within the next few weeks. I'm super excited about the ideas I've come up with.
7. What I'm Excited About…
I ordered a new camera lens from Amazon and it will be here today! Don't you just love Amazon Prime? Photography is one of my passions. I love capturing memories (although my husband gets sick of it!) I have a feeling I'll be taking some photos of Jackson this weekend to test out my purchase.
8. What I'm Watching/Reading…
John and I just finished Stranger Things on Netflix. He begged me to watch and I finally gave in. I'm sooo not a sci fi kind of girl. But it was honestly a good show. A little creepy (I closed my eyes a few times) but I really grew to love the characters. I will say I was left with questions and mixed emotions after the final episode.
Lately my reading list has been pretty heavy. I've been doing some work on my heart. I found encouragement and truth in Uninvited: Living Loved When You Feel Less Than, Left Out and Lonely. I plan to share a review of the book on my blog soon.
9. What I'm Listening To…
I'm trying to listen to as much SiriusXM radio as I possibly can. My free subscription will be ending in September and I'm not sure I'll renew. Although I'm super tempted because the Garth Brooks channel launches September 8th.  Thankfully, I have it through the end of the month, so I'll binge Garth until the signal fades.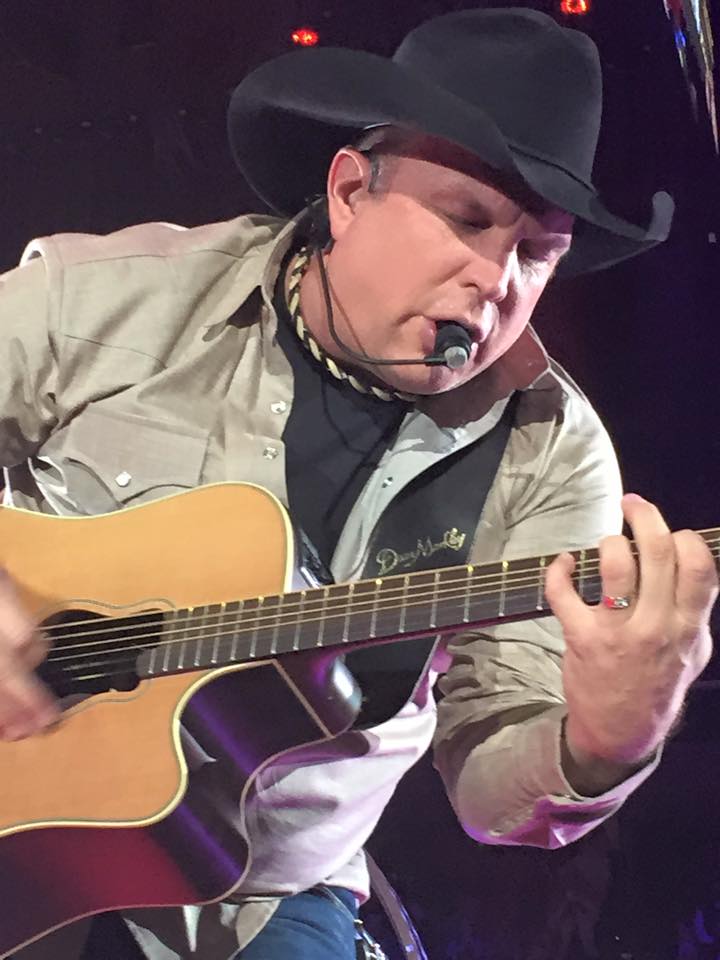 10. What I'm Wearing…
This is my new favorite lotion from Bath and Body Works. I've been wearing it all summer. If I can't be at the beach, I might as well smell like it! This is a seasonal scent, so I stocked up the other day because my bottle was almost gone.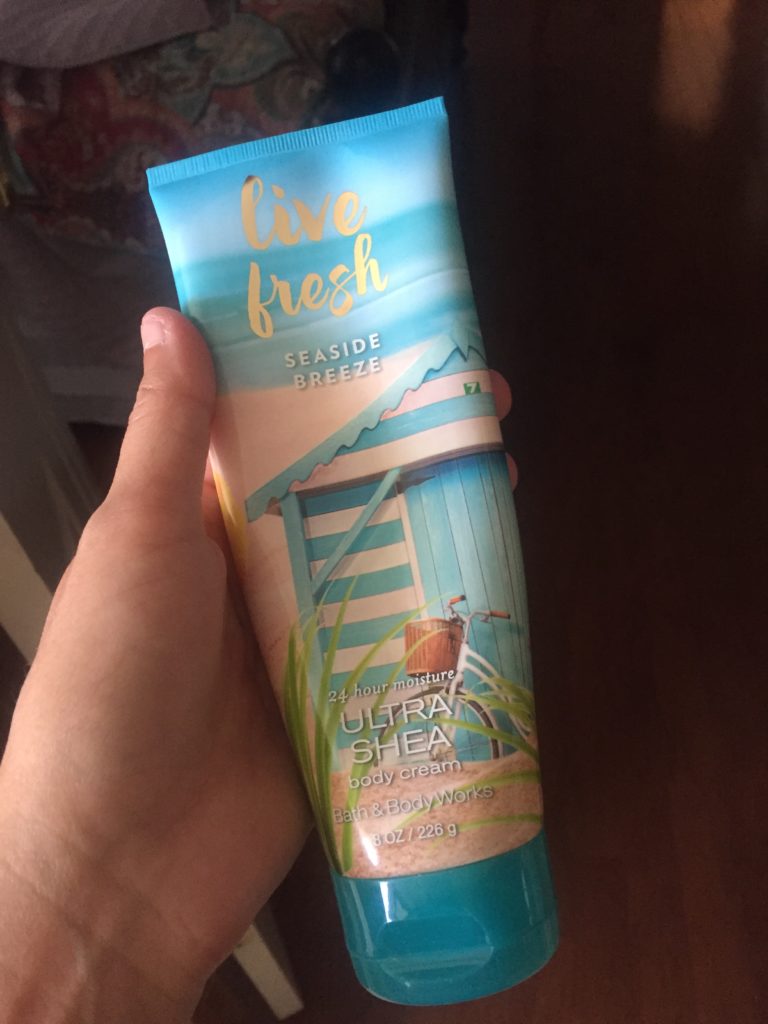 11. What I'm Doing this Weekend…
I am so glad it's a three-day-weekend! We are going to take Jackson to breakfast at a small airport near where we live. They have a diner. You can eat your breakfast and watch the planes take off and land. It will be the perfect way to start our Saturday.
I also want to make these cute pumpkins this weekend! Gotta get ready for Fall y'all!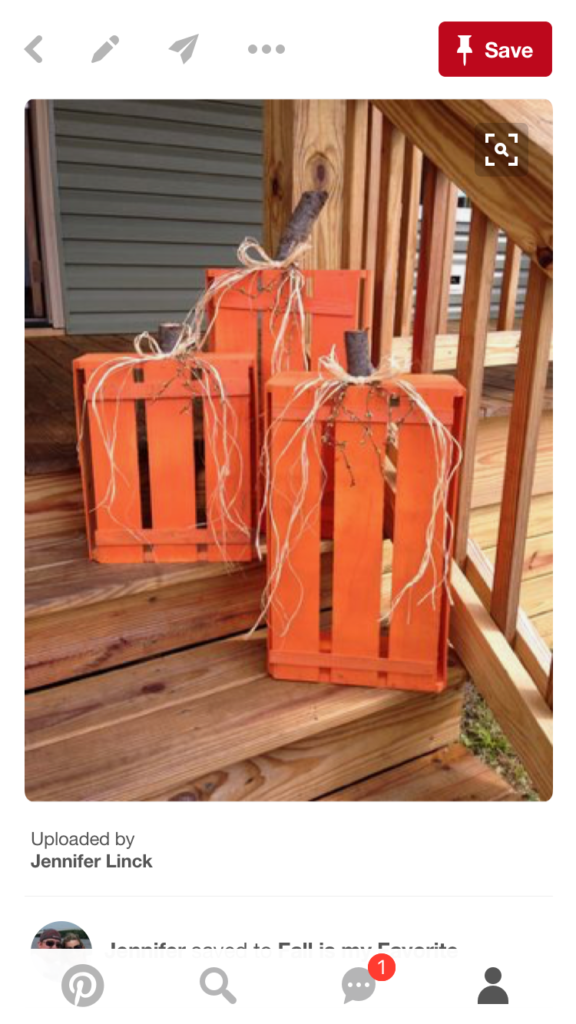 12. What I'm Looking Forward to Next Month…
Cooler temperatures. Fall. A trip to Magnolia Market with my sister and cousin. The Apraxia Walk. A trip to our favorite pumpkin patch. So many fun things to look forward to in September.
13. What Else is New…
We might be putting our house up for sale soon (more on that later!)