We waited all summer to sink our toes into the powdered-sugar sand. It's hard to believe our week at the beach has already come to an end. I'm not sure how I acquired my love for sand and salt water. Growing up I spent summers in the cool mountain air of Colorado. My parents just aren't beach people; but it has become my happy place.
Jackson's too. He's quite the little beach bum.
We've been home less than 48 hours and he's already asking to go back.
Maybe we should relocate?
Destin is where we go to breathe.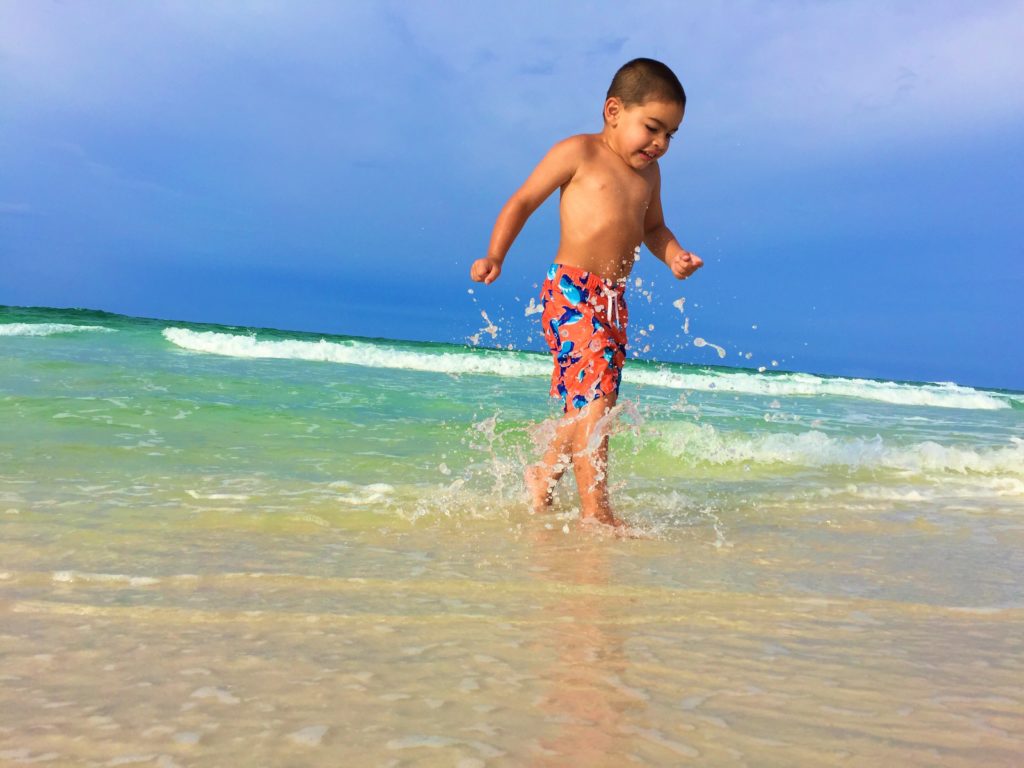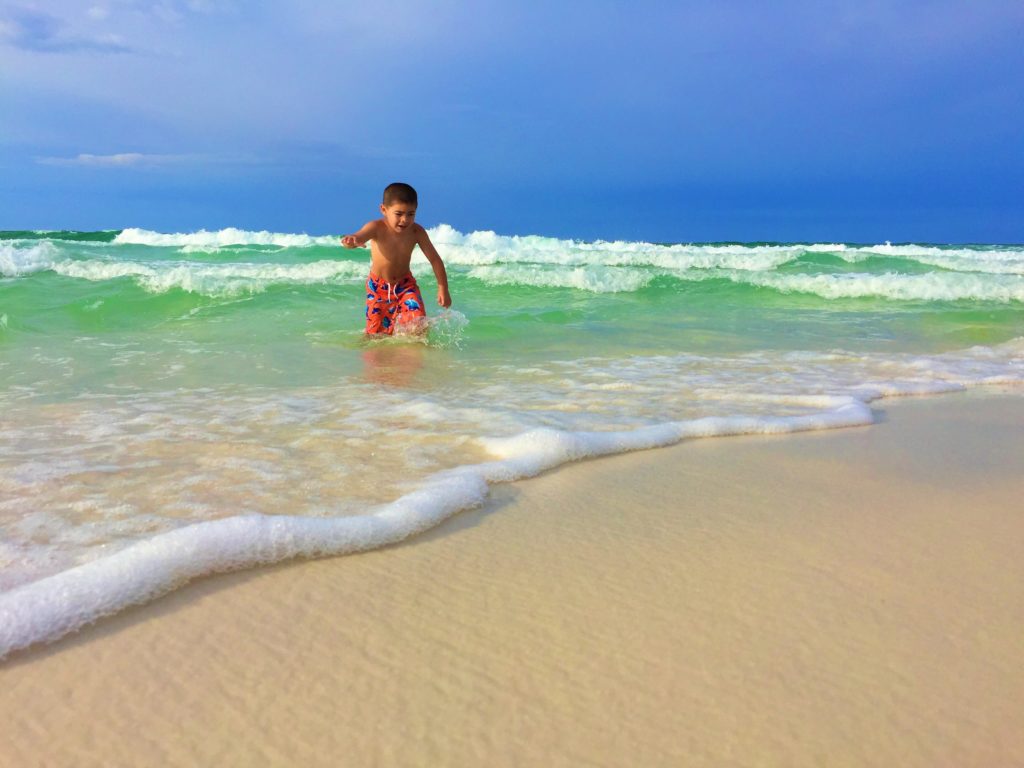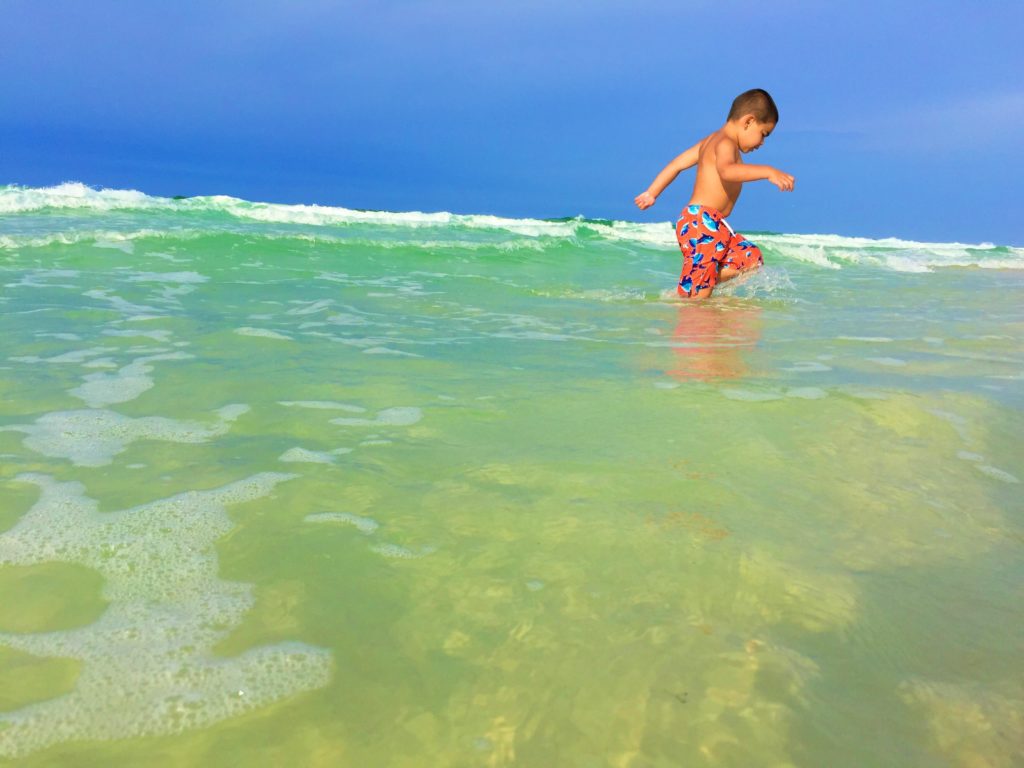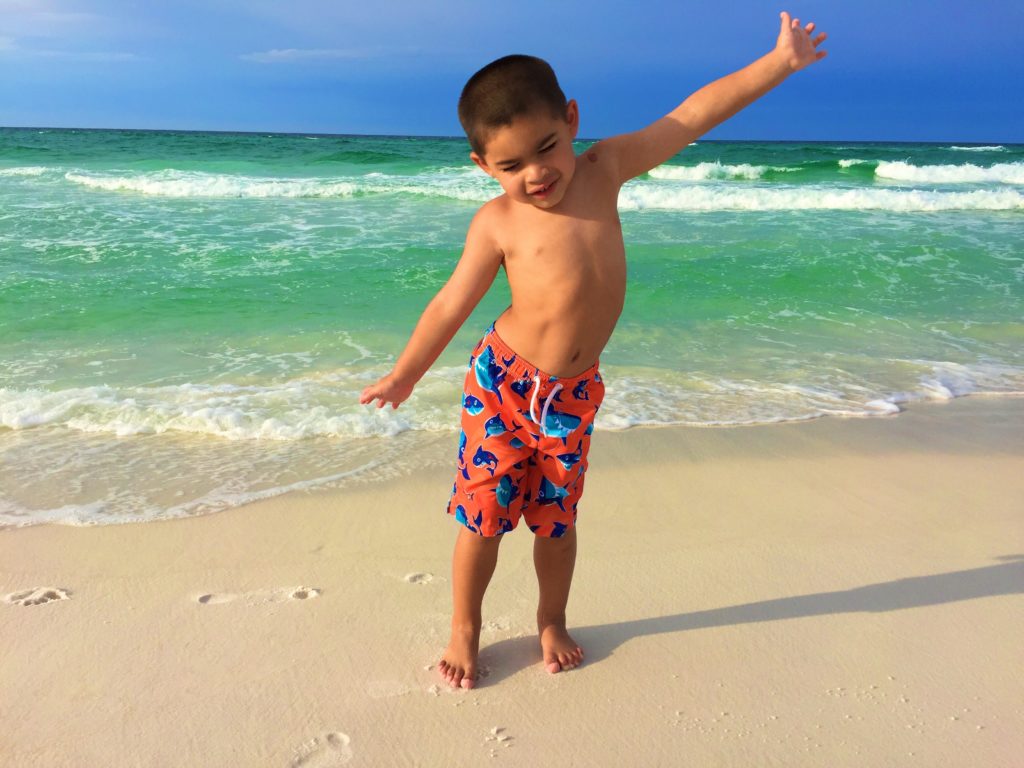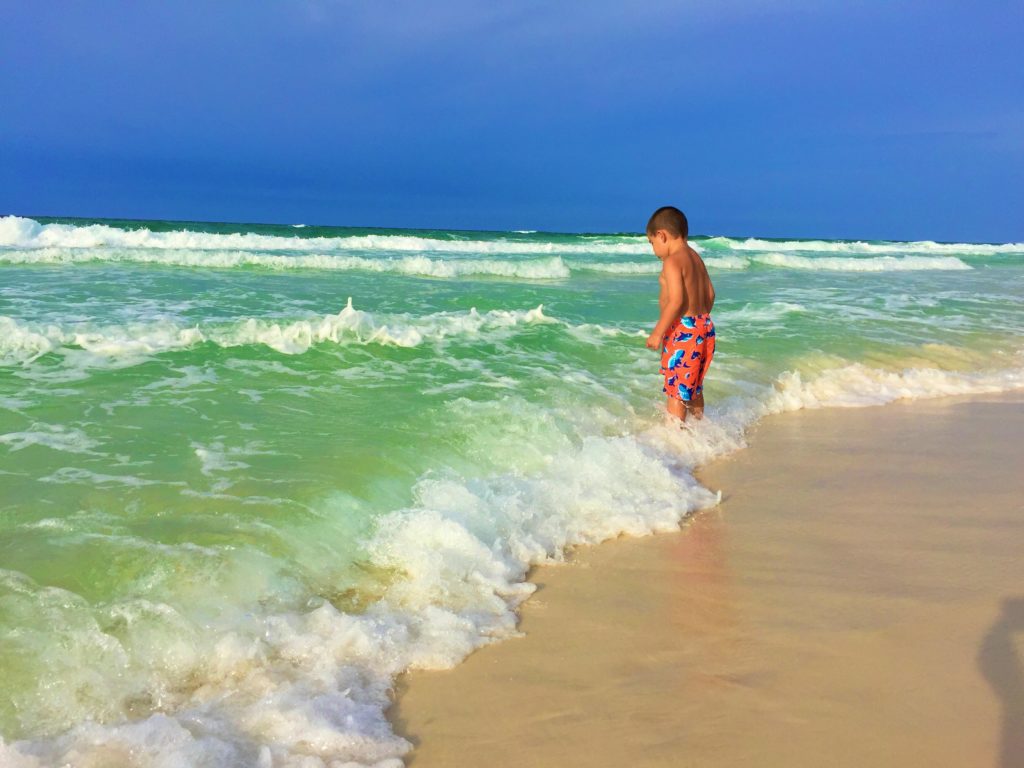 Apraxia, Sensory Processing Disorder and therapy appointments aren't at the forefront of our minds.
There's something about the smell of sunscreen and sun-kissed skin that rejuvenates the soul.
As we drove to Florida  John and I reminisced about how much has changed in one short year.
Last year Jackson had very few words; this year he talked our ears off.
He told us about his favorite sea animals.
We had conversations in the car.
Single words have transformed into sentences.
Last year we were at our wits end; desperate to find ways to help our sensory seeker.
It was on our balcony that John finally admitted I was right; we were dealing with Apraxia and Sensory Processing Disorder.
Jackson grabbed every child within his reach. John and I were anxious every time we left our condo. Riding the elevator was a challenge and we didn't dare take Jackson to popular tourist spots.
But this year we took Jackson to the aquarium.
This year he rode the elevator and he kept his hands to himself.
This year there were no meltdowns.
This year he played with other kids in the pool.
Every special-needs family deserves a place where they can breathe. 
I am so thankful we've found ours.