This morning I scrolled through my email and discovered there's a new Little Blue Truck book! What? How did I miss this? Jackson adores the Little Blue Truck books. So I did what any mama of a truck-loving boy would do. I added that book to my cart and it will be on my doorstep in two days (thank you Amazon Prime!)
I got to thinking about all the books Jackson loves – books about trucks, trains and planes – and decided to make one big list of all our favorites. If you have a boy, these books are for you!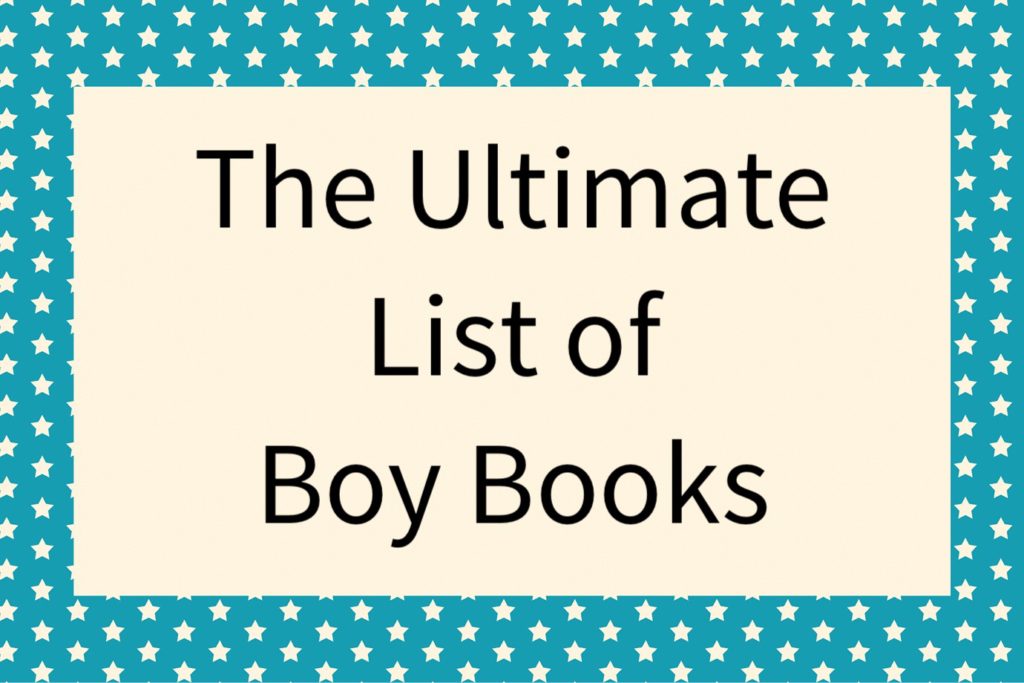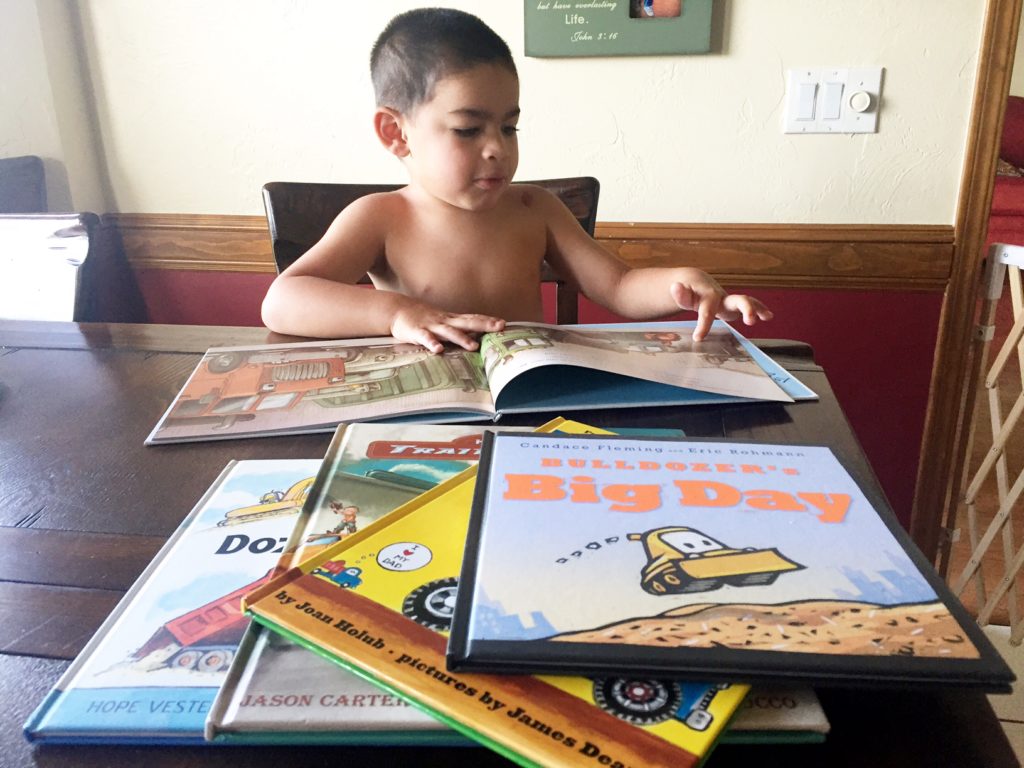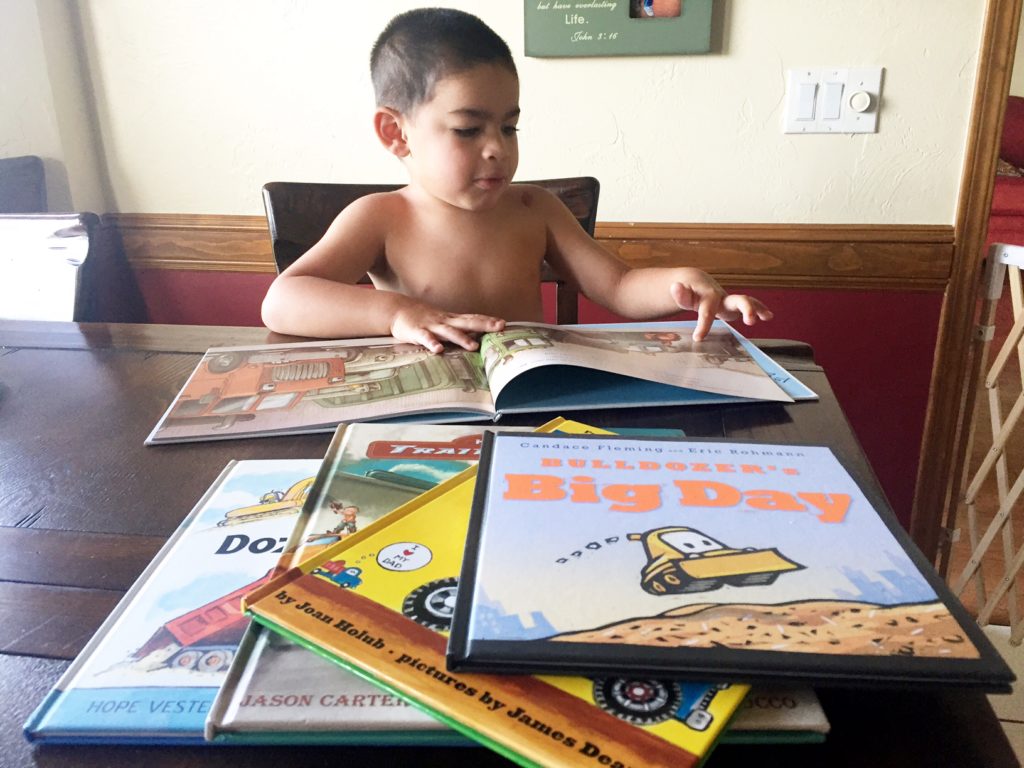 Little Blue Truck: A little blue farm truck and his animal friends help a grumpy dump truck after he gets stuck in the mud. The grumpy dump learns that you have to slow down and be polite. If you don't, you'll end up stuck without anyone willing to help you out of the mess. This book was the inspiration for Jackson's first birthday party.
Little Blue Truck Leads the Way: The little blue farm truck is far from the county. He finds himself in the middle of the big city. The cabs and other vehicles are in too big of a hurry and whiz by the Little Blue Truck. When a traffic jam keeps the mayor from getting to his important destination, Little Blue Truck comes to the rescue.
Little Blue Truck's Christmas is another favorite in our house and the perfect addition to our Christmas book collection. A story of Little Blue delivering Christmas trees to all his friends on the farm.
Little Blue Truck's Halloween This is the newest book and I can't wait to read it with Jackson!
Smash! Mash! Crash! There Goes the Trash!: We are all about the trash truck at our house. This is a fun book about the garbage truck and all the stinky items it picks up on it's route. Fun rhyming words and silly sayings.
I Stink!: Another book about a garbage truck. Learn the parts of a garbage truck, how it collects the trash, and takes it to the dump. Your little one will get a lesson in his ABC's as you read the list of items being thrown into the garbage truck – egg shells, nasty neck ties, and baked zitti with zucchini.
I'm Dirty!: We are a big fan of construction trucks in our house, too. This book is about the day in the life of a backhoe loader and all the dirty jobs he has to do.
Where Do Diggers Sleep At Night?: Before you tuck your son into bed, make sure all the trucks are tucked in, too. The firetruck in the firehouse. The tractor in the barn. It's a great bedtime story for any truck-lovin boy.
Where Do Steam Trains Sleep At Night?  This book just released in May, so I added it to my Amazon order this morning. It will no doubt be a hit with my train loving kid! 
Goodnight, Goodnight Construction Site: End the long, hard day by saying goodnight to the construction crew. The dump truck, the cement mixer, and the excavator need some sleep so they can work hard again tomorrow.
Goodnight Baseball: Most of our collection involves trucks, but this book is just as much for Jackson as it is for my baseball loving husband. A little boy takes a trip to the ballpark and wishes the players, the fans, and the crowd goodnight after the big game.
Roadwork – We wore out our first copy of this book. The cover had completely fallen off. I had to snag another copy on a recent trip to Target. It's a great board book about a construction crew building a road. It's a sing song read with great words like ping, bang, boom, and splat!
Demolition – This book is written by the same author as Roadwork. It's about a crew doing demolition in order to build a new playground. It's the same great sing song read as Roadwork with the same great descriptive words.
Construction This time the construction crew is busy building a library!
I'm Mighty – This book is written by the same author who wrote I Stink and I'm Dirty (two of our ALL time favorites). It's about a tug boat and  his adventures.
I'm Brave Join the big red firetruck as he sets out on an adventure to put out the flames.
I'm Fast – Jackson loves trains! I hear Woo Woo constantly! This book is about a train that races a red car to Chicago. "Chooka Chooka Chooka Chooka….."
Diggers Go – I found this book at a gift shop in the DFW airport. It's bright and colorful illustrations are fun. Each page tells about a certain piece of construction equipment and the sound it makes. It's easy to get tongue-tied reading this one! The same author has also written Trucks Go, Trains Go and Planes Go. We've got them all!
Digger, Dozer, Dumper This book includes a fun rhyming description of every truck you can imagine.
Mighty Dads I bought this book because it's perfect for a daddy to read to to his son at bedtime. A story about all the Daddy trucks teaching their sons what it means to work hard.
The Littlest Snowplow Just because you're small, doesn't mean you aren't tough. The little snowplow proves just how important he is when a blizzard buries the city.
How to Train a Train We went through a long period where this is ALL Jackson wanted to read. It's a silly book about a boy catching and training a pet train.
Bulldozer's Big Day I ordered this for Jackson's birthday not realizing it's a story about Bulldozer's birthday! Bulldozer thinks his friends have forgotten his big day; but it turns out they have the perfect celebration planned and it includes one ginormous cake!