Jelly Bean Loves Bubbles 
Jackson loves bubbles and so does his dog! Jelly Bean springs to life at the first site of bubbles blowing in the wind. She flies across the yard, jumps into the air and pops them with her mouth. It's pretty much the cutest thing ever! I adore these action shots I took of her earlier this month.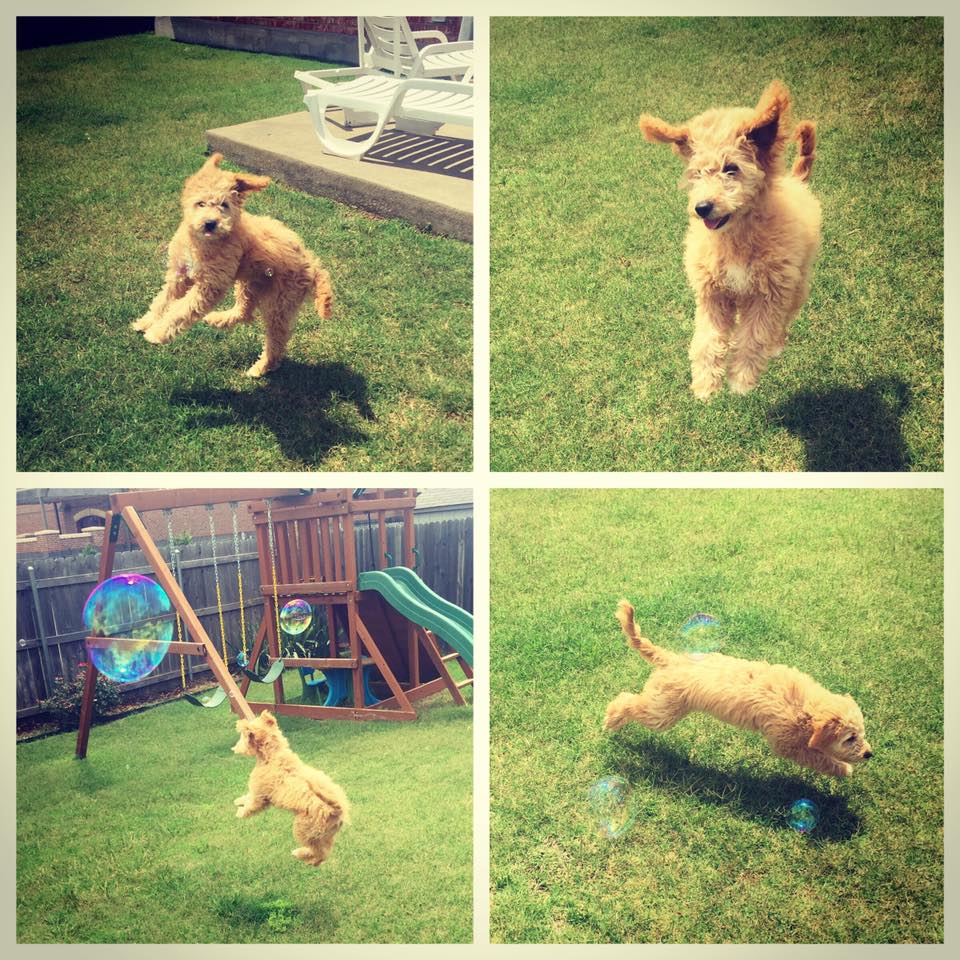 2. Depression Doesn't Always Mean You're Sad
I've struggled with depression off and on as an adult. For me depression isn't so much about being sad, it's about feeling lonely. Earlier this month I was in one of those hard, dark places. I was struggling. I believed the enemies lies. I felt completely alone.
Ann Voskamp recently wrote, monotony can weaken faith more than catastrophe. Maybe it's not the monotony of life but the loneliness of life. 
I think her words hold so much truth.
3. You're Never too Old to Drink Kool-Aid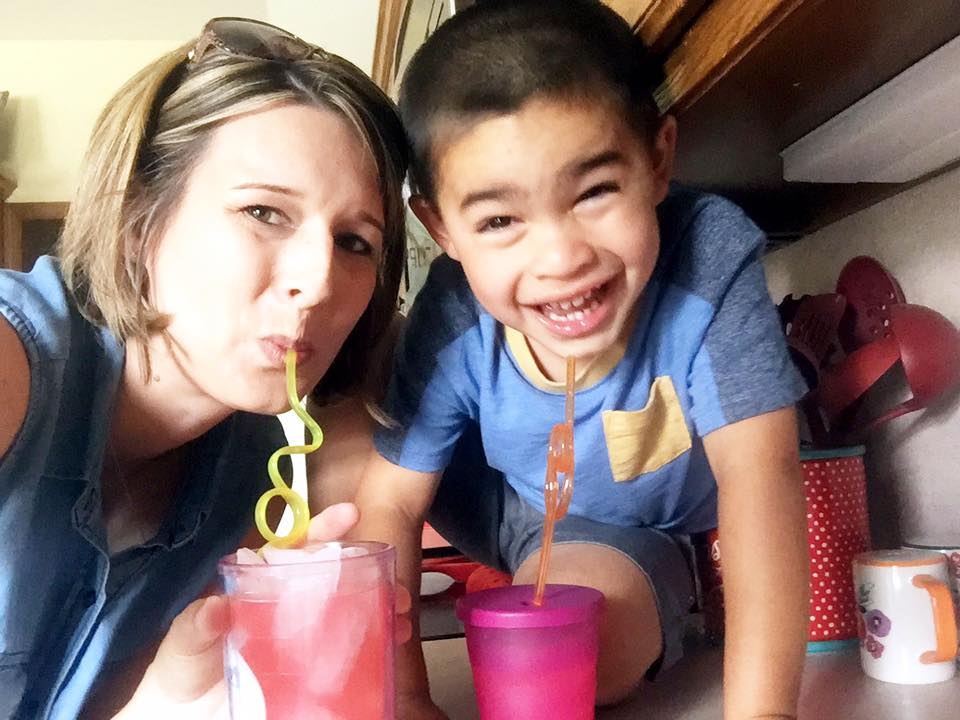 4. We Made the Right Decision Enrolling Jackson in Summer School
It was a last-minute decision, but a good one! Jackson is doing so well, he loves school and the schedule is almost identical to what he'll be doing in PreK. We knew if was very important that we keep him in a classroom setting at least a few days a week. Structure and routine are so important to him. Going to school twice a week is setting him up for success when he starts going five days a week in August. We've seen him grow leaps and bounds (not just with his language) in the past few months. I have no doubt he's going to be in a good place, ready to rock Prek, come the first day of school!
5. Lemon Oreos are the Perfect Summer Treat
6. "Finding Dory" is a Must-See this Summer
We took Jackson to see the Nemo Movie (as he calls it) and we couldn't have loved it more! He is still talking about it! I happened to love the movie even more after reading this article. I could totally relate to the scene where Dory's parents expressed their fears about Dory's future- one of them being whether or not Dory would make friends. The movie left me thinking about many things – both from an adoptive mamas's perspective and as the mama of a child with special needs.
7. It Was Time to Toss the Shorts
There are two pairs of shorts that have mocked me every May for the past few years. I'd slip them on and they were always just a little too tight after the long winter months. I'd slip them off and my self-esteem would plummet. They motivated me to get moving but not in a good way. I obsessed about fitting into those shorts. I didn't feel good about myself. I finally decided it was time to stop the nonsense.
Yes, I started working out. Yes, the shorts were a little less snug. But I realized that I don't want to feel the way those shorts made me feel every single summer. I bought them years ago – in the junior section! I'm 34-years-old and my body isn't gonna be like it was when I was 24. So I tossed them and bought new shorts. They slip on a little easier and make me feel good about the skin I'm in.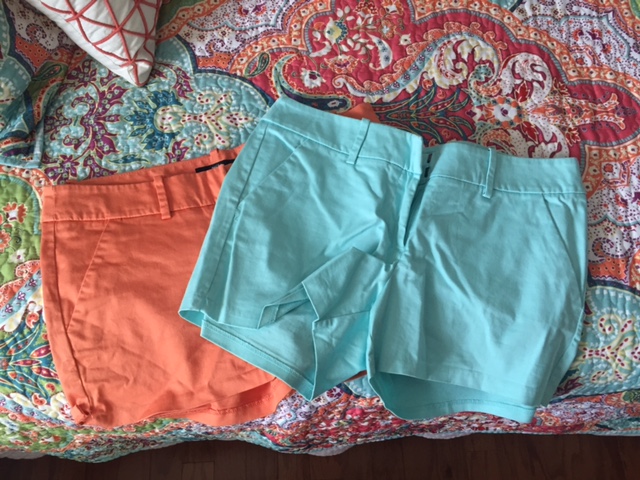 8. The State of My Heart is More Important than the Size of My Body 
I was so focused on fitting into those shorts that I stopped caring for my heart. Sure, it's important to take care of our physical bodies, but not at the expense of our spiritual health.  Several years ago I got intentional about my quiet time. I was in God's word daily and my relationship with Him flourished. When I got serious about my physical health a few months ago, my quiet time became almost nonexistent.
It wasn't long before I began to catch glimpses of a heart I didn't want to have – anger, bitterness and jealousy started seeping out and it wasn't pretty.
It's hard for me to balance my spiritual and physical health, especially when I'm busy doing the whole mom thing.
But I'm learning the state of my heart is much more important than the number on the scale.
9. It's Time to Call It What It Is
A thousand thoughts went through my mind the day news broke of the Orlando shooting, but what kept coming to mind as I read everyone's opinion on Facebook was this…
It should NOT matter if those that lost their lives were black, white, gay or straight, children or adults, tall or short, fat or thin. They were people. People loved dearly by God. Nobody deserves to die in such a horrific way.
Let's stop blaming sexual orientation. Let's stop blaming guns. Let's stop making this a republican verses democrat issue. 
This is something we should be UNITED about.
Let's call it what it is.
It's EVIL.
It's HATE.
We can do much better than that.
Let's LOVE.
10. I LOVE Zumba!
I discovered our church has a free Zumba class on Tuesday nights. I've been wanting to try Zumba for a while so I asked my friend Emily if she'd like to join me. We pushed our insecurities aside and gave it a try. I have never laughed or sweated so much in my life! It was so much fun I didn't even feel like I was exercising! You know you have a true friend when she'll look like a fool with you, laugh her butt off with you and sweat like never before!